XILS Vocoder 5000 VSTs-RTAS-AAX WINDOWS x86 x64…Inspirado por el EMS Flagship Vocoder (EMS 5000 -1976-), XILS-lab utilizó su conocimiento adquirido durante la emulación del sintetizador VCS3 y el VocoderPlus VP300 para desarrollar el modelo XILS Vocoder 5000.

XILS Vocoder 5000 VSTs-RTAS-AAX WINDOWS x86 x64
Claridad, Pureza : XILS Vocoder 5000 emula las sofisticadas técnicas de filtrado y circuitos increíblemente complejos de su contraparte analógica para lograr el mismo sonido orgánico, precisión y…claridad.Fácil de usar para principiantes, pero increíblemente potente para veteranos : la interfaz de usuario ofrece una vista de panel único estándar. Todo está ahí, bajo tus manos, con muchos ajustes preestablecidos para que comiences. Si desea, o necesita, ir más allá, el Panel central del logotipo cambiará a una amplia selección de paneles avanzados que muestran los parámetros avanzados del módulo del Vocoder 5000 que desea explorar y experimentar. Y hay docenas de parámetros avanzados, para su alegría.
Ya en el siglo XXI : como es un Xils, ofrece muchas características avanzadas que su antecesor no podría haber ofrecido en su tiempo:, número de bandas, tipos de filtros, énfasis del filtro y ponderación de énfasis, más modulaciones de velocidad de respuesta, más modos de congelación, 2 LFO (Original no tenía ninguno), FM y PWM detallados, más formas de onda de osciladores, un detector de entrada mejorado (Sibilants), entrada de puerta, etc., etc. También puede llenar la Matriz dibujando líneas libremente, y tiene sus propios preajustes. (Muy útil una vez que haya encontrado la plantilla perfecta para una determinada voz).
English
Clarity, Purity : The XILS Vocoder 5000 emulates the sophisticated filtering techniques and incredibly complex circuitry of its analog counterpart to achieve the same organic sound, precision and … clarity. Easy to use for beginners, yet incredibly powerful for Veterans : The user interface offers a standard single panel view. Everything is there, right under your hands, with a lot of presets to get you started. Should you want, or need, to go further, the Logo Center Panel will switch to a vast choice of advanced panels displaying the advanced parameters of the module of the Vocoder 5000 you wish to explore and experiment with. And there are dozens of advanced parameters, for your joy.
Back in 21st Century : Because it's a Xils, it offers many advanced features that its ancestor could not have offered in its time :, Bands number, Filter types, Filter's Emphasis and Emphasis ponderation, more Slew Rate mods, more Freeze mods, 2 LFOs ( Original had none ), Detailed FM and PWM, more Oscillators Waveforms, an improved Input detector ( Sibilants), Gate input etc, etc. You can also populate the Matrix by freely drawing lines, and it has its own presets. (Very useful once you've found the perfect template for a certain voice).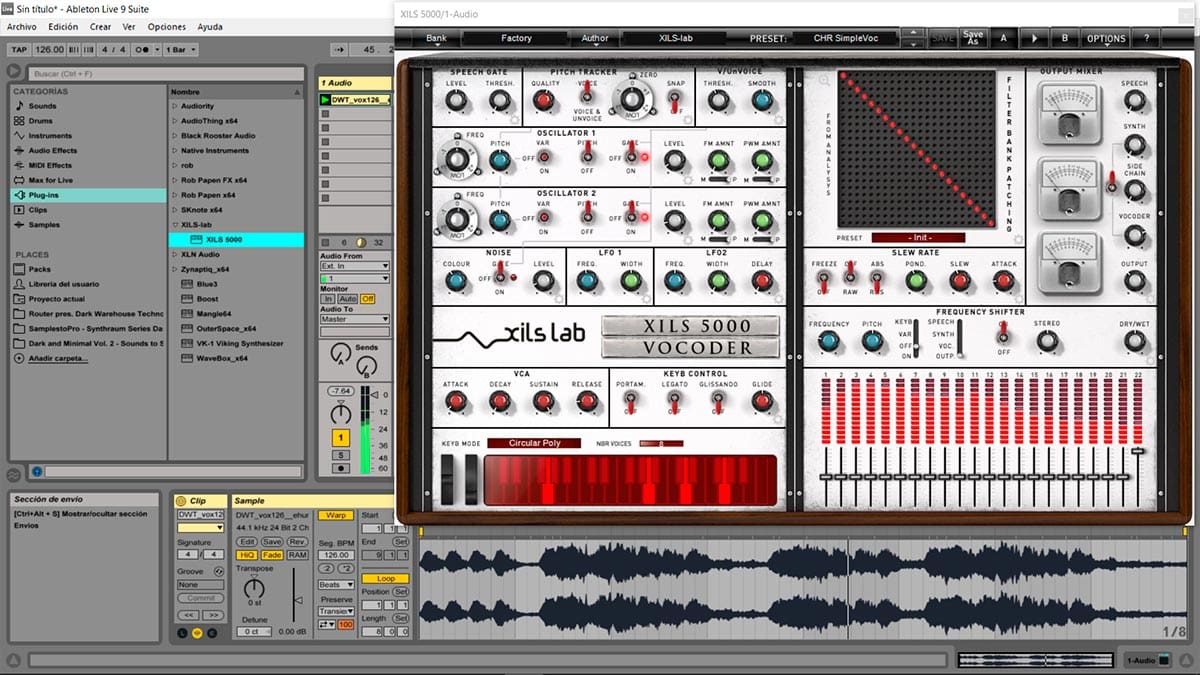 XILS Vocoder 5000 VSTs-RTAS-AAX WINDOWS x86 x64
INSTALACIÓN:
El plugin ya está parcheado, es instalar y listos
El instalador está en Ruso, pero con dar a las opciones or defecto, se instala sin problemas
Descarga Directa – Direct Download
Xils Vocoder 1.0.4 VST-VST3-AAX-RTAS Windows x86 x64
Para descarga de esta página se necesita un cliente Torrent, hay muchos disponibles, tanto para Windows como para MacOSX, aquí les dejo algunos de los mejores clientes…una vez instalado alguno de los programas, los enlaces Torrent se abren de forma automática.