CFA-Sound GRIP Compressor VST-AU WIN-OSX x86 x64…El nuevo compresor de accionamiento de válvula GRIP de CFA-Sound es un potente procesador dinámico que proporciona compresión y carácter. El diseño híbrido presenta una emulación precisa de legendarios tubos vintage alemanes de la década de 1960 y un moderno compresor VCA. Juntos crean una poderosa fusión de ambos mundos: vintage y moderno a la vez.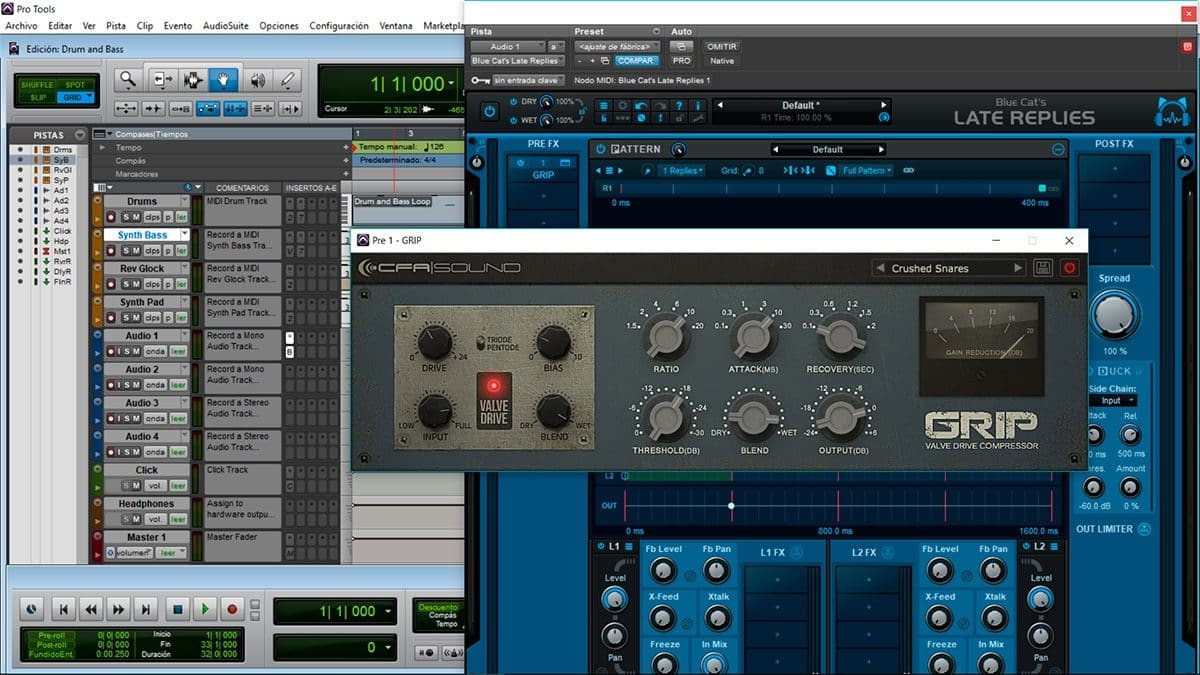 CFA-Sound GRIP Compressor VST-AU WIN-OSX x86 x64
Con el diseño flexible e intuitivo, puede utilizar GRIP como compresor vintage con el sonido cálido y rico del circuito de válvulas del tubo, o sin tener un compresor limpio como sea posible en su pista. Ambos elementos centrales cuentan con un control de mezcla, por lo que también puede utilizar la famosa compresión «Nueva York» / paralelo. Y también significa que puede usar GRIP como efecto de transmisión de válvula pura: para calentar las voces, dar a los tambores más egde o líneas de bajo más calor.
Además, la emulación del accionamiento de la válvula presenta 2 sabores diferentes de la unidad, Triode y el modo Pentode. Triode mejorará el sonido de una manera más musical al agregar armónicos pares y ese «calor», mientras que el modo Pentode agregará más armónicos extraños y hará que el sonido sea más crujiente.
CFA-Sound GRIP Compressor VST-AU WIN-OSX x86 x64
Compresión con carácter
Emulación de accionamiento de válvula de tubos vintage alemanes
Incluye el modo de conducción Triode y Pentode
Modelo de compresor VCA
Uso versátil por control de mezcla para accionamiento de válvula y compresor
Diseño intuitivo y flujo de trabajo
2x sobremuestreo para un sonido libre de aliasing
Compatible con CPU
Formatos: AU y VST (32/64 bit)
Plataformas: OSX y Windows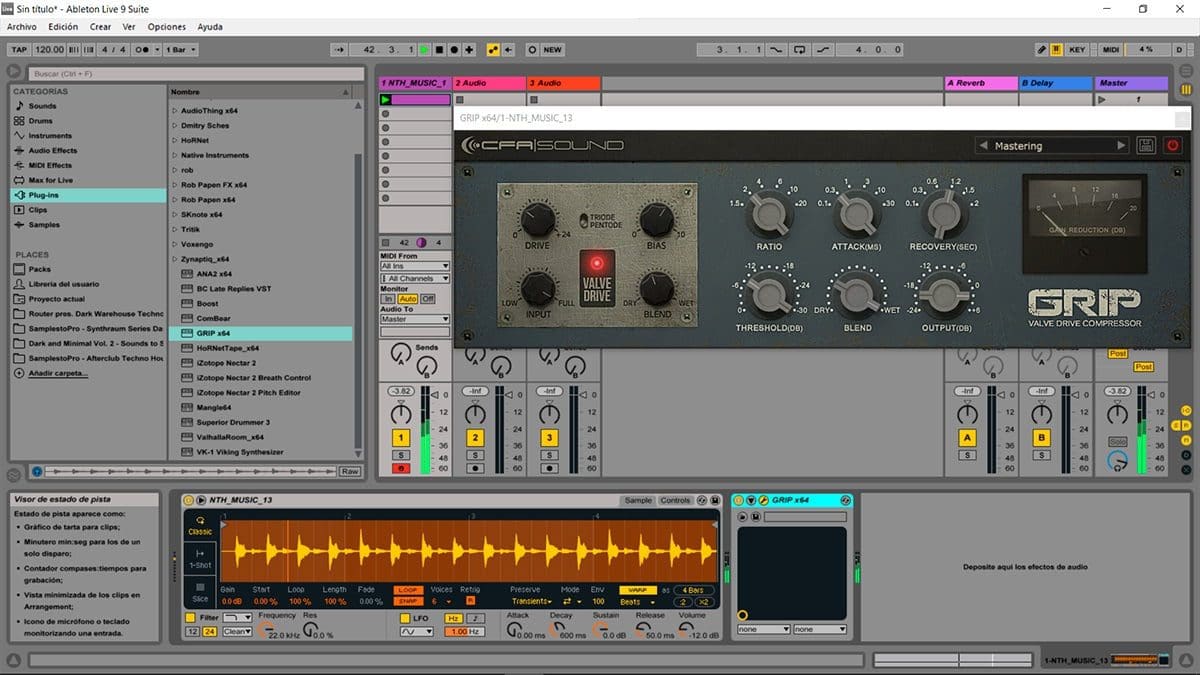 English
The brandnew GRIP valve drive compressor by CFA-Sound is a powerful dynamic processor, which delivers compression with character! The hybrid design features an accurate emulation of legendary german vintage tubes of the 1960s and a modern VCA compressor workhorse. Together they create a powerful fusion of both worlds – vintage and modern at once.
With the flexible and intuitive design, you can use GRIP as vintage compressor with the warm and rich sound of the valve tube circuit, or without to have a clean-as-possible compressor on your track. Both core elements featuring a mix control, so you can also make use of the famous "New York"/parallel compression. AND it also means, you can use GRIP as pure valve drive effect – to warm up vocals, give drums more egde or basslines way more heat!
Futhermore the valve drive emulation features 2 different taste of drive – Triode aswell as Pentode mode. Triode will enhance the sound in a more musical way by adding even harmonics and that "warmth", while the Pentode mode will add more odd harmonics and makes the sound more crunchy.
CFA-Sound GRIP Compressor VST-AU WIN-OSX x86 x64
Compression with character
Valve drive emulation of german vintage tubes
Including Triode and Pentode drive mode
VCA compressor model
Versatile use by mix control for valve drive and compressor
Intuitive design and workflow
2x oversampling for aliasing-free sound
CPU friendly
Formats: AU & VST (32/64 bit)
Platforms: OSX & Windows
CFA-Sound GRIP Compressor VST-AU WIN-OSX x86 x64
INSTALACIÓN:
El plugin es instalar y listos
Disponemos de versiones VST para Windows y AU para MacOSX de 32bit y 64bit
He probado el plugin en Pro Tools cargando desde Blue Cats y funciona perfecto