Yamaha Vintage Collection VST-VST3 WINDOWS x64…Crear una imagen digital exacta de procesadores de audio analógicos de primera clase siempre ha sido un objetivo buscado, hasta que Yamaha, el fabricante de instrumentos musicales de calidad más grande y exitoso del mundo, presentó una tecnología revolucionaria que permite crear copias digitales de alta precisión hardware: Modelado de Circuitos Virtuales (VCM).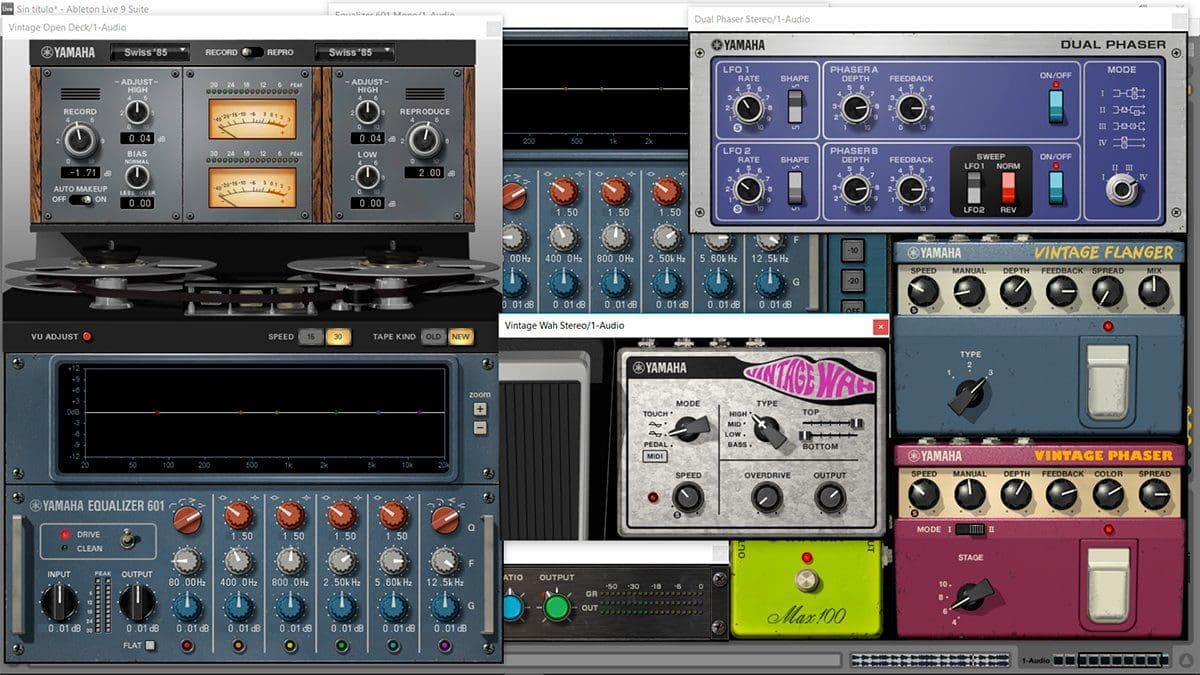 Yamaha Vintage Collection VST-VST3 WINDOWS x64
Vintage Channel Strip consta de tres plug-ins, el EQ 601, el Compressor 260 y el Compressor 276, que reproducen las características de sonido de varios dispositivos clásicos de hardware y compresores de la década de 1970. Al capturar fielmente los circuitos analógicos de estas obras maestras de hardware, estos plug-ins también son perfeccionados por ingenieros líderes y proporcionan una interfaz que combina simplicidad en el funcionamiento con resultados de sonido excepcionales.
La recreación de las características de la cinta analógica siempre ha sido una disciplina exigente. El Vintage Open Deck emplea la tecnología VCM para recrear el circuito analógico y las características de la cinta que formaron el sonido de las grabadoras de cinta abierta. Las legendarias grabadoras de Studer o Ampex han creado un sonido, que solo es difícil de encontrar en los entornos de producción actuales. El Vintage Open Deck es una emulación de máquina de cinta cuatro en uno con diferentes características de sonido para elegir: Swiss '70, Swiss '78, Swiss '85 y American '70.
El paquete Vintage Stomp incluye varios plug-ins de efectos que reproducen exactamente el sonido analógico de los efectos de guitarra vintage originales. Basado en la tecnología progresiva de VCM, que proporciona un modelado de sonido ultra realista de la imagen de hardware repectiva, Vintage Stomp Pack fascina por su sonido rico y cálido y una interfaz fácil de usar para un funcionamiento sencillo.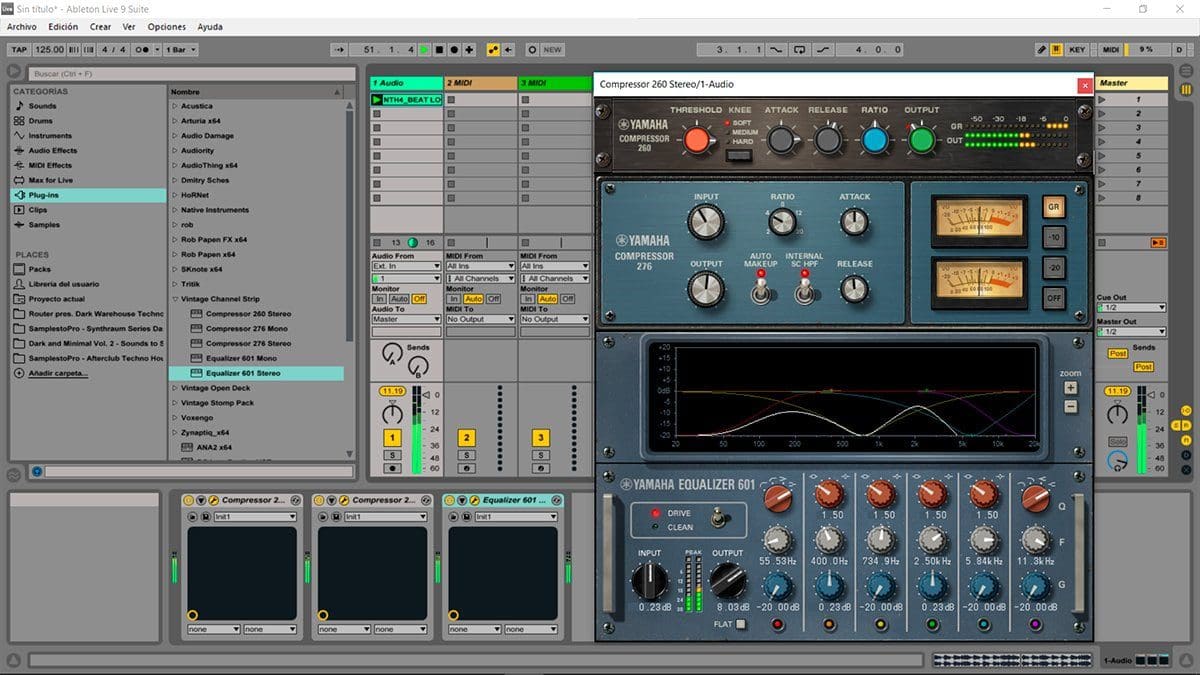 English
Vintage Channel Strip consists of three plug-ins, the EQ 601, the Compressor 260 and the Compressor 276, reproducing the sound characteristics of several classic hardware EQ and compressor devices from the 1970s. Faithfully capturing the analog circuitries of these hardware masterpieces, these plug-ins are also fine-tuned by leading engineers and provide an interface that combines simplicity in operation with exceptional sounding results.
The recreation of analog tape characteristics has always been a demanding discipline. The Vintage Open Deck employs the VCM technology to recreate the analog circuitry and tape characteristics that shaped the sound of open-reel tape recorders. Legendary tape recorders from Studer or Ampex have created a sound, which is only difficult to find in today's production environments. The Vintage Open Deck is a four-in-one tape machine emulation with different sound characteristics to choose from: Swiss '70, Swiss '78, Swiss '85 and American '70.
The Vintage Stomp Pack includes several effect plug-ins that exactly reproduce the analog sound of the original vintage guitar effects. Based on the progressive VCM technology, which provides an ultra-realistic sound modeling of the repective hardware image, the Vintage Stomp Pack fascinates by its rich and warm sound and an easy-to-use interface for a straightforward operation.
Yamaha Vintage Collection VST-VST3 WINDOWS x64
INSTALACIÓN:
Descargamos e instalamos «

Steinberg eLicenseControl

» si no lo tenemos ya instalado

Ejecutamos e instalamos el plugin, seleccionando nuestra versión (VST o VST3)

Si queremos usar los plugins en programas como Pro Tools podemos utilizar herramientas como Patchwork