CDSoundMaster VTMC-M2 VST WINDOWS x86 x64…VTMC-M2 es el segundo Plug-In diseñado por Michael Heiler y Michael Angel. El sistema de sonido, la cadena de señal y el diseño de procesamiento es un concepto original creado por Michael Angel que comenzó en 2005 y tomó hasta 2009 para comenzar la implementación. Michael Heiler proporcionó la asociación de desarrollo y codificación perfecta para llevar a buen término este proceso en el formulario VST Plug-In.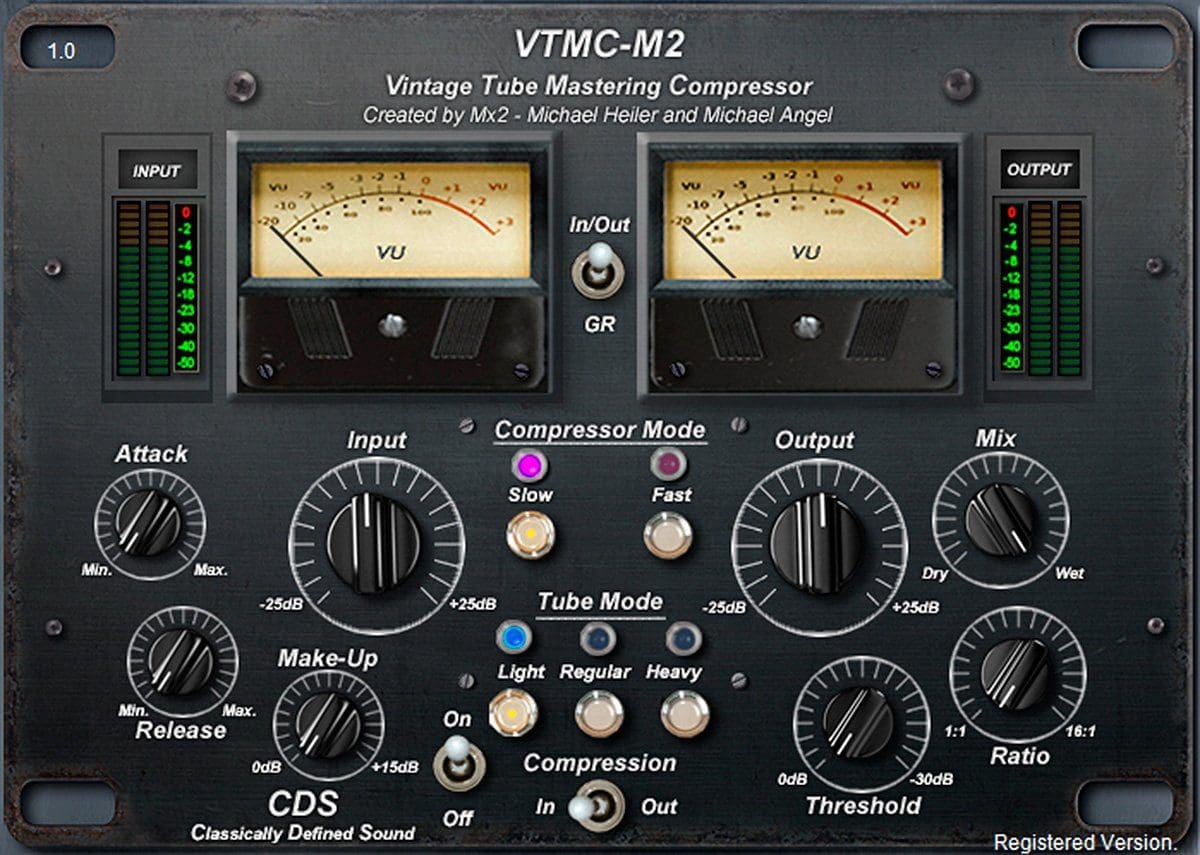 CDSoundMaster VTMC-M2 VST WINDOWS x86 x64
Esto está hecho para el equipo de desarrollo «Mx2» en el lanzamiento exclusivo de CDSoundMaster. El VTMC-M2 significa » Vintage Tube Mastering Compressor » desarrollado por «Mx2» o «Michael Times Two». El concepto original para el circuito desarrollado por Michael Angel de CDSoundMaster se llama «Tecnología de cadena de señal interactiva virtual», y ha sido ejecutado brillantemente en el código por Michael Heiler.
Este proceso único proporciona el sistema más avanzado y complejo para la recreación de circuitos analógicos con la ventaja de utilizar un procedimiento de sonido con flujo de memoria y eficiente de la memoria. Con muy pocos pasos, es capaz de generar una respuesta más compleja que otros procesos algorítmicos. Cada dispositivo que se crea utilizando la «Tecnología de cadena de señal interactivo virtual» está diseñado en comparación con los dispositivos de grabación analógicos reales para lo último en realismo y excelencia en sonido.
CDSoundMaster VTMC-M2 VST WINDOWS x86 x64
El VTMC-M2 es uno de esos compresores de sonido únicos e increíbles, que encontrarán un lugar en cualquier combinación de cualquier género de música.
VTMC-M2 está construido en base a muchos dispositivos clásicos diferentes, cada uno famoso por su carácter y capacidades particulares.
El tubo del VTMC-M2 es completamente original, encontrando su lugar entre los mejores dispositivos de tubos de estudio de grabación clásicos.
El VTMC-M2 está diseñado para ser un complemento perfecto para el BRTC-M2.
Formato VST de 32bit y 64bit para sistemas WINDOWS.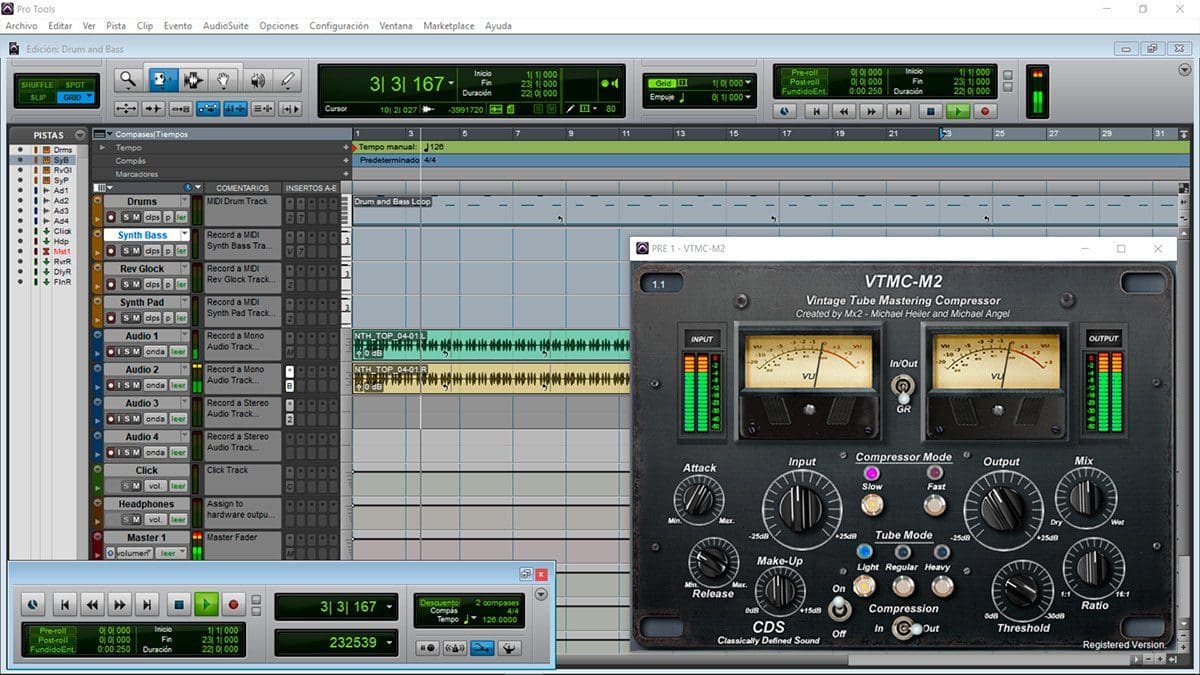 English
The VTMC-M2 is the second Plug-In designed by Michael Heiler and Michael Angel. The sound system, signal chain, and processing design is an original concept created by Michael Angel that began back in 2005 and took until 2009 to begin implementation. Michael Heiler provided the perfect coding and development partnership to bring this process to fruition in VST Plug-In form.
This made for the development team «Mx2» under exclusive release by CDSoundMaster. The VTMC-M2 stands for «Vintage Tube Mastering Compressor» developed by «Mx2» or «Michael Times Two». The original concept for the signal chain developed by Michael Angel of CDSoundMaster is called «Virtual Interactive Signal Chain Technology», and has been brilliantly executed in code by Michael Heiler.
This unique process provides the most advanced and complex system for recreating analog circuitry with the benefit of using a stream-lined and memory-efficient sound procedure. With very few steps, it is able to generate a more complex response than other algorithmic processes. Every device that is created using the «Virtual Interactive Signal Chain Technology» is designed in comparison to real analog recording devices for the ultimate in realism and excellence in sound.
CDSoundMaster VTMC-M2 VST WINDOWS x86 x64
The VTMC-M2 is one of those unique, amazing sounding compressors that will find a place in any mix of any music genre.
The VTMC-M2 is built upon years of hands-on knowledge of many different classic devices, each famous for their particular character and capabilities.
The tube design of the VTMC-M2 is a completely original sound, finding its place among the finest in classic recording studio tube devices.
The VTMC-M2 is designed to be a perfect complement to the BRTC-M2.
VST 32bit & 64bit for WINDOWS.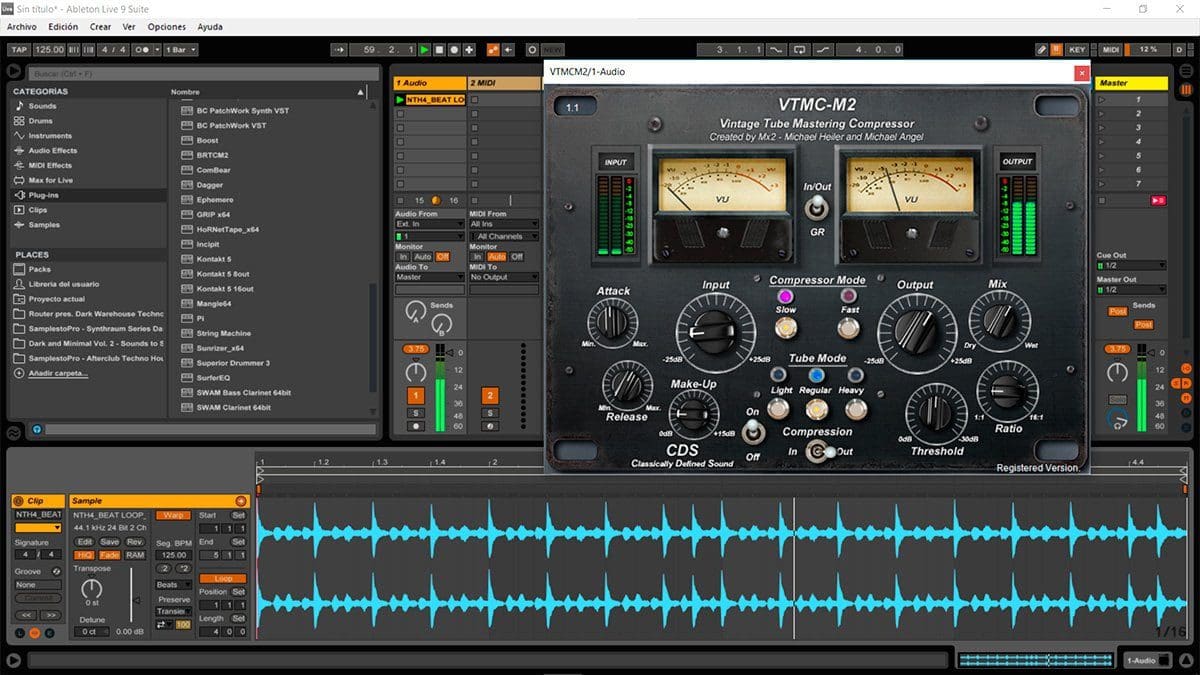 CDSoundMaster VTMC-M2 VST WINDOWS x86 x64
INSTALACIÓN:
Puede que tengamos que desactivar

Smart Screen

de Windows
Instalamos el plugin con el instalador (recomendado)
Si queremos, en la carpeta «No Install» tenemos la dll (la copiamos a nuestra carpeta de plugins), pero solo para 64bits
En Pro Tools funciona perfecto con Patchwork
Descarga Directa – Direct Download
Para descarga de esta página se necesita un cliente Torrent, hay muchos disponibles, tanto para Windows como para MacOSX, aquí les dejo algunos de los mejores clientes…una vez instalado alguno de los programas, los enlaces Torrent se abren de forma automática.