NYRV Genius Pack VSTs-AAX WINDOWS x86 x64…Genius Pack tiene 3 ecualizadores únicos en dos complementos convenientes, todos los plugins utilizan la tecnología: Proceso de Tecnología de Representación Analógica (ART) patentada para el sonido analógico más realista…sonido vintage para realzar desde percusiones a guitarras o bajos.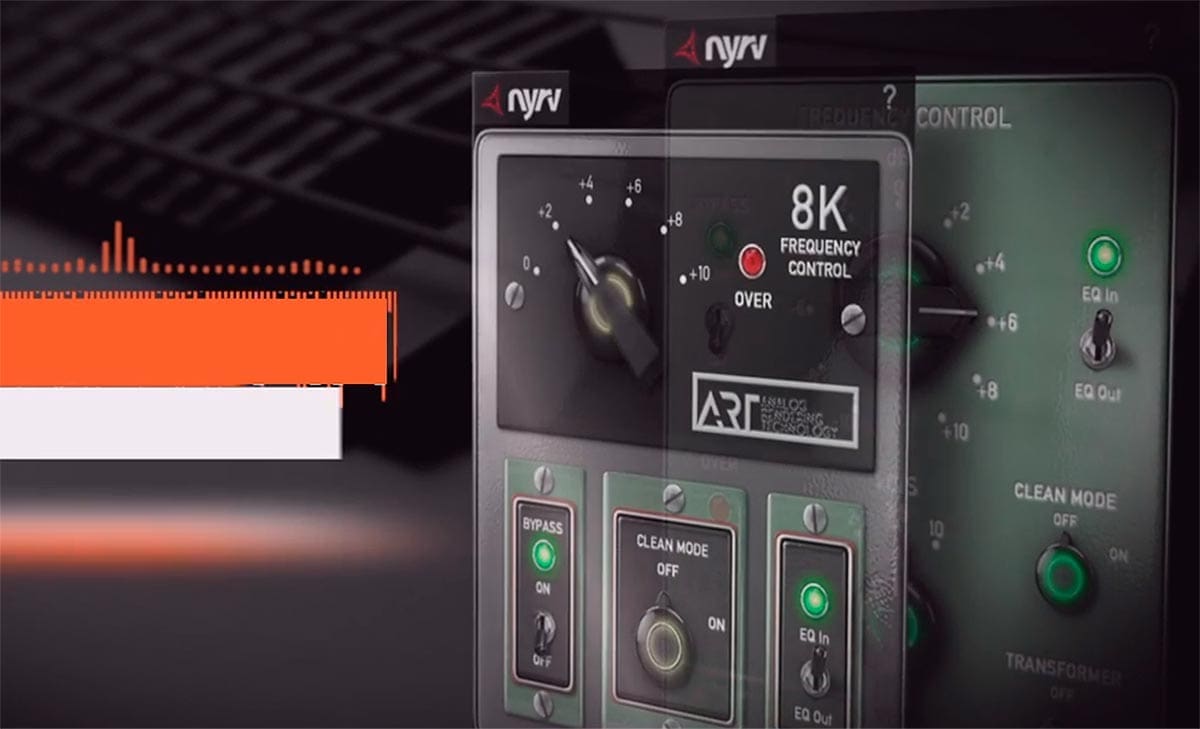 NYRV Genius Pack VSTs-AAX WINDOWS x86 x64
The Genius 8K y The Genius 2735. Genius 8K es fiel a la ecualización original de 8 kHz boost de la que está inspirado, proporcionando hasta 10dB de impulso de frecuencia alto-medio en incrementos de 2dB. Genius 2735 es nuestra reproducción impecable de dos ecualizadores complementarios dentro de una única interfaz, proporcionándole modelos basados ​​en transformadores y sin transformador del ecualizador original.
NYRV Genius Pack VSTs-AAX WINDOWS x86 x64
3 reproducciones impecables de Vintage EQ
Proceso de Tecnología de Representación Analógica (ART) patentada para el sonido analógico más realista
True Zero Latency Response para usar durante la grabación y reproducción sin demora
Todos los formatos y todas las principales DAW son compatibles
Modo «Clean» Permite una representación analógica completa con detalles de armónicos o no linealidad reales o CPU
True bypass digital y paso de electrónica con EQ-In y Out
Interfaz de 8K hasta 10dB de aumento en incrementos de 2dB
Interfaz «2735» con bandas de frecuencia de 2.7kHz, 3.5kHz, 10kHz -10dB a + 10dB en pasos de 2dB.
Interruptor fácil entre transformador y EQ sin transformador dentro del mismo complemento
Indicador «Over»
VST-VST3-AAX de 32bit y 64bit para sistemas WINDOWS


English
Genius Pack is 3 unique EQ's in two convenient plugins: The Genius 8K and The Genius 2735. Genius 8K is true to the original 8kHz boost EQ it is inspired from, providing up to 10dB of high-mid frequency boost in 2dB increments. Genius 2735 is our flawless reproduction of two complementary EQ's inside a single interface, providing you with both the transformer-based and transformerless models of the original EQ.
3 Flawless Reproductions of Vintage EQ's
Proprietary Analog Rendering Technology (ART) process for the most realistic analog sound
True Zero Latency Response for use while recording and playback with no delay
All formats and All major DAW's supported
Clean Mode Allows full analog rendering with true non-linearity and harmonic details or reduced CPU
True digital bypass and electronics pass-through with EQ-In and Out
8K interface up to 10dB boost in 2dB increments
"2735" interface with 2.7kHz, 3.5kHz, 10kHz frequency bands -10dB to +10dB in 2dB steps.
Easy switch between transformer and transformerless EQ's inside the same plugin
"Over" indicator
VST-VST3-AAX 32bit-64bit for WINDOWS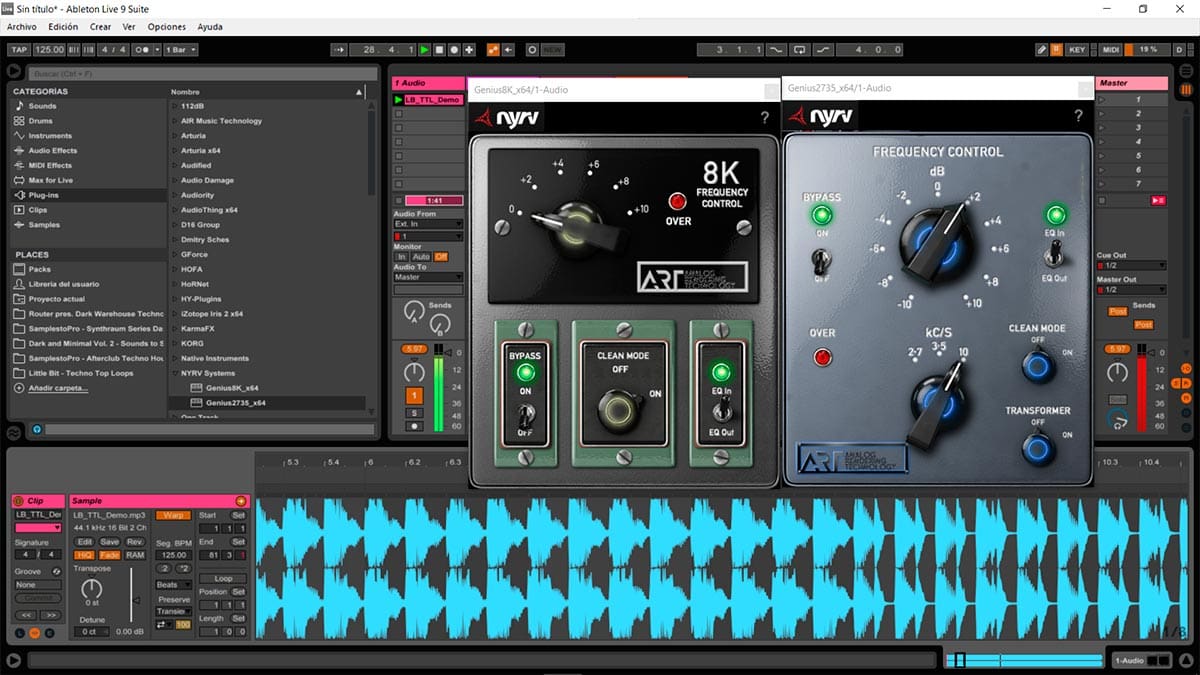 NYRV Genius Pack VSTs-AAX WINDOWS x86 x64
INSTALACION:
Instalamos el plugin
Al iniciar se abre el License Manager, creamos una cuenta en la web (create account)
Iniciamos sesión con los datos de la cuenta
En «Tools» le damos a «Export Device Profile».
Ejecutamos el Keygen y generamos una licencia con el archivo exportado.
Nuevamente desde el License Manager, Tools, importamos la licencia.
Listos, plugin comprobado en Pro Tools 12.5 AAX 64bit y Ableton Live (VST 64bit)
Descarga Directa – Direct Download
Para descarga de esta página se necesita un cliente Torrent, hay muchos disponibles, tanto para Windows como para MacOSX, aquí les dejo algunos de los mejores clientes…una vez instalado alguno de los programas, los enlaces Torrent se abren de forma automática.