StudioLinked FunkyFingers VST-AAX WINDOWS x86 x64…Funky Fingers es un instrumento virtual diseñado con los aspirantes a productores de música y fabricantes de ritmos en mente. Este software dinámico está influenciado por los sonidos distintivos de Zaytoven y cuenta con 500 preajustes divididos en 18 categorías de instrumentos. Las categorías incluyen: OJ Da Juiceman Chants, kits de batería, acordes de iglesia, iniciadores de melodía, teclados y órganos. Además, los usuarios tienen la capacidad de crear su propio sonido original con efectos, funciones y controles como Reverb, Chorus, Vibrato, Pitch, Glide, Arpeggiator y Octave.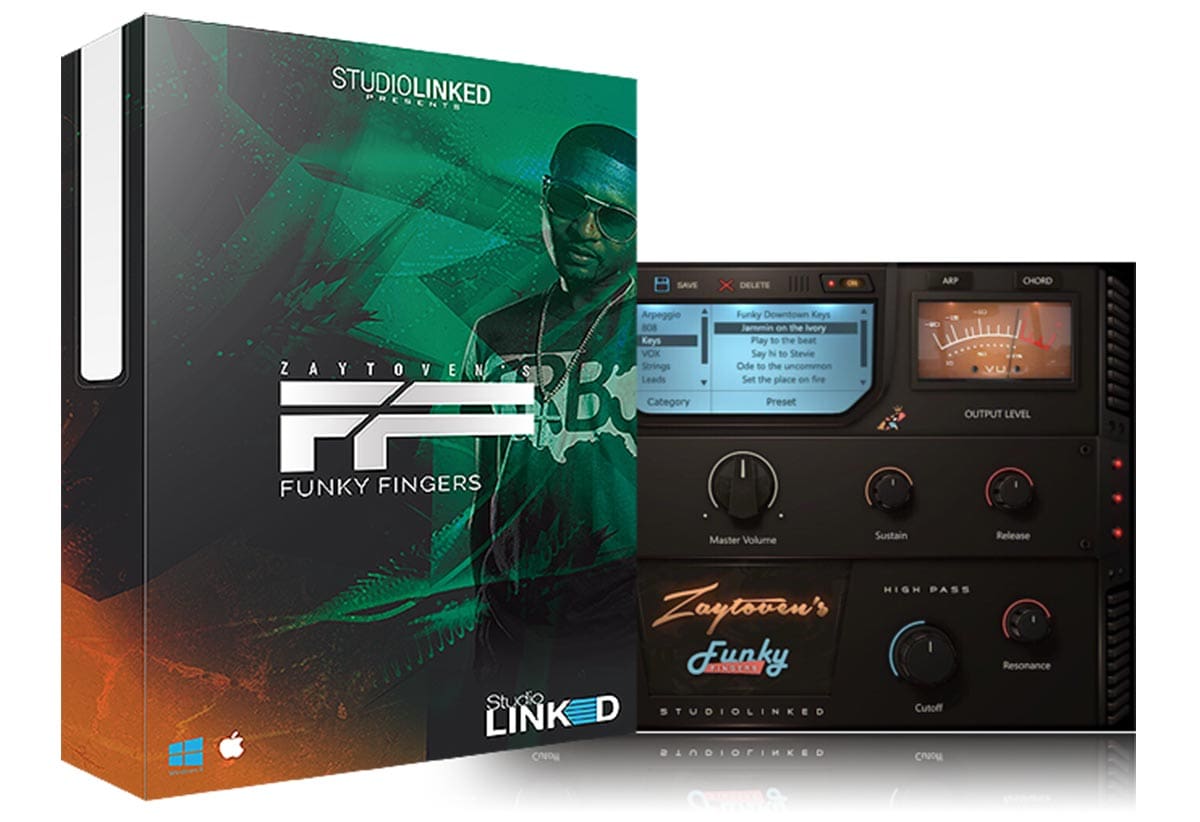 StudioLinked FunkyFingers VST-AAX WINDOWS x86 x64
Cuando se le preguntó acerca de la motivación detrás de la creación de software, Zaytoven explicó: «Simplemente tomé todo lo que aprendí durante todos los años de hacer ritmos, tocar el piano y ponerlo en este instrumento virtual diseñado pensando en el productor moderno». Funky Fingers es un excelente software para aquellos que buscan la herramienta y los sonidos correctos que amplificarán sus esfuerzos para introducirse en la industria. El software estará disponible para la compra exclusivamente en Studio Linked.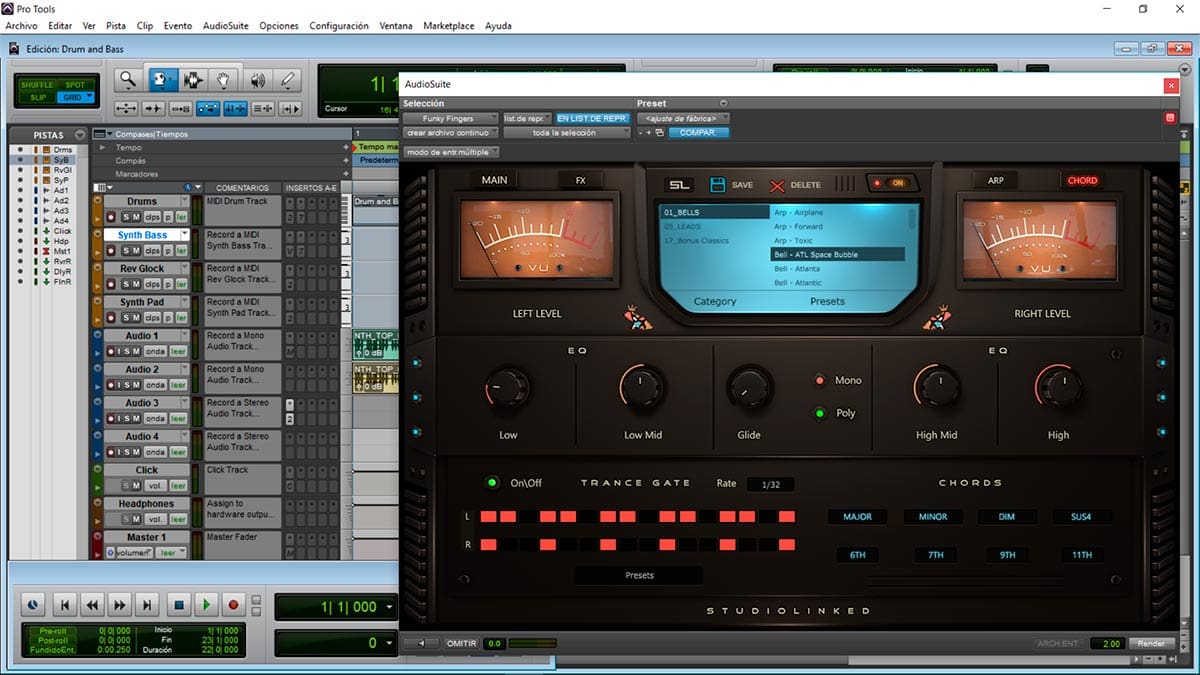 English
Funky Fingers is a virtual instrument engineered with the aspiring music producers and beat makers in mind. This dynamic software is influenced by Zaytoven's signature sounds and features 500 presets divided across 18 instrument categories. The categories include: OJ Da Juiceman Chants, drum kits, church chords, melody starters, keyboards and organs. What's more is that users have the capacity to create their own original sound with effects, features and controls such as Reverb, Chorus, Vibrato, Pitch, Glide, Arpeggiator, and Octave.
When asked about the motivation behind the creation of software, Zaytoven explained: "I just took everything I learned over all the years of making beats, playing the piano and put it in this one virtual instrument Engineered with the modern producer in mind." Funky Fingers is an excellent software as those who are looking for the right sounds and tool that will amplify their efforts to break into the industry. The software will be available for purchase exclusively on Studio Linked.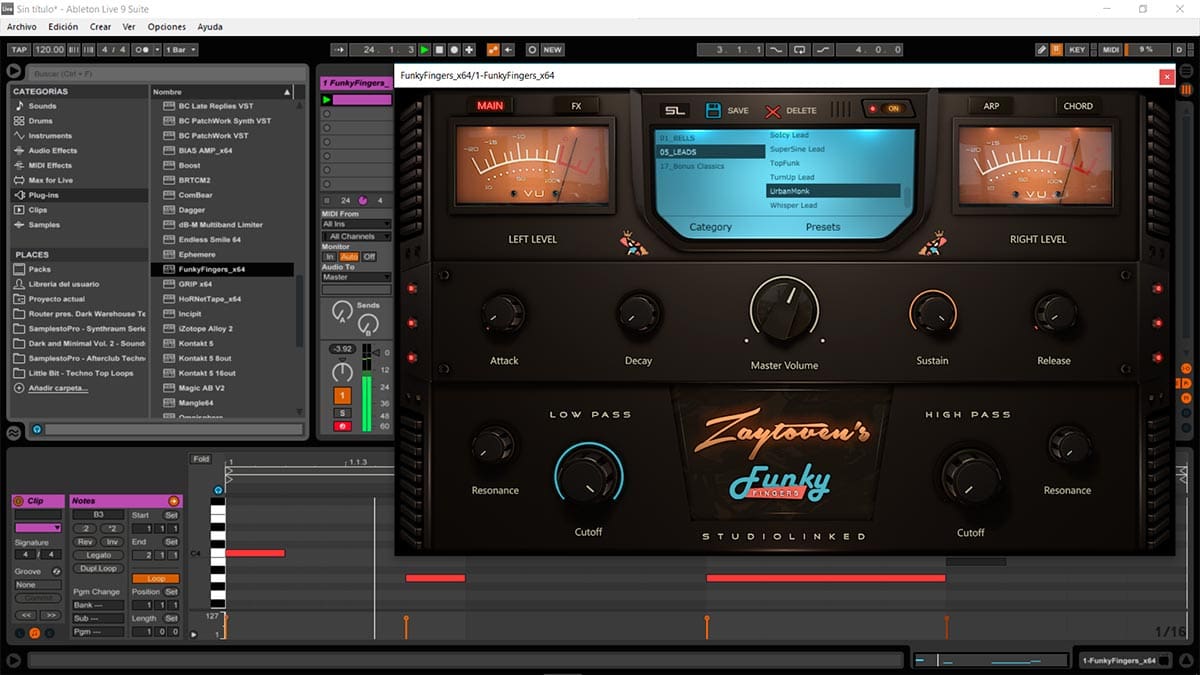 StudioLinked FunkyFingers VST-AAX WINDOWS x86 x64
INSTALACIÓN:
Descomprimimos los packs
En la carpeta «Funky Fingers (SetUp) PC» tenemos el instalador del plugin (VST-AAX)
Las otras carpetas son el contenido, hay que instalarlas
Registramos con el serial (tendremos que reiniciar el DAW)
Listos, plugin comprobado en Ableton Live (VST 64bit) y Pro Tools 12.5 (AAX 64bit)