Positive Grid Pro Compressor VST-AAX WINDOWS x86 x64…La primera y única combinación de compresión del mundo que funciona midiendo la respuesta dinámica, los filtros previos y posteriores, las características del transformador no lineal y las curvas de ataque, liberación y relación para capturar el sonido matizado de cualquier compresor. Recrea con precisión la arquitectura subyacente de los mejores compresores del mundo, con la interfaz de usuario más intuitiva de todos los tiempos en un complemento de escritorio. Los ingenieros de audio y músicos ahora tendrán acceso virtual a una gran variedad de los mejores compresores del mundo, que ya no estarán limitados por la arquitectura de plugins tradicional.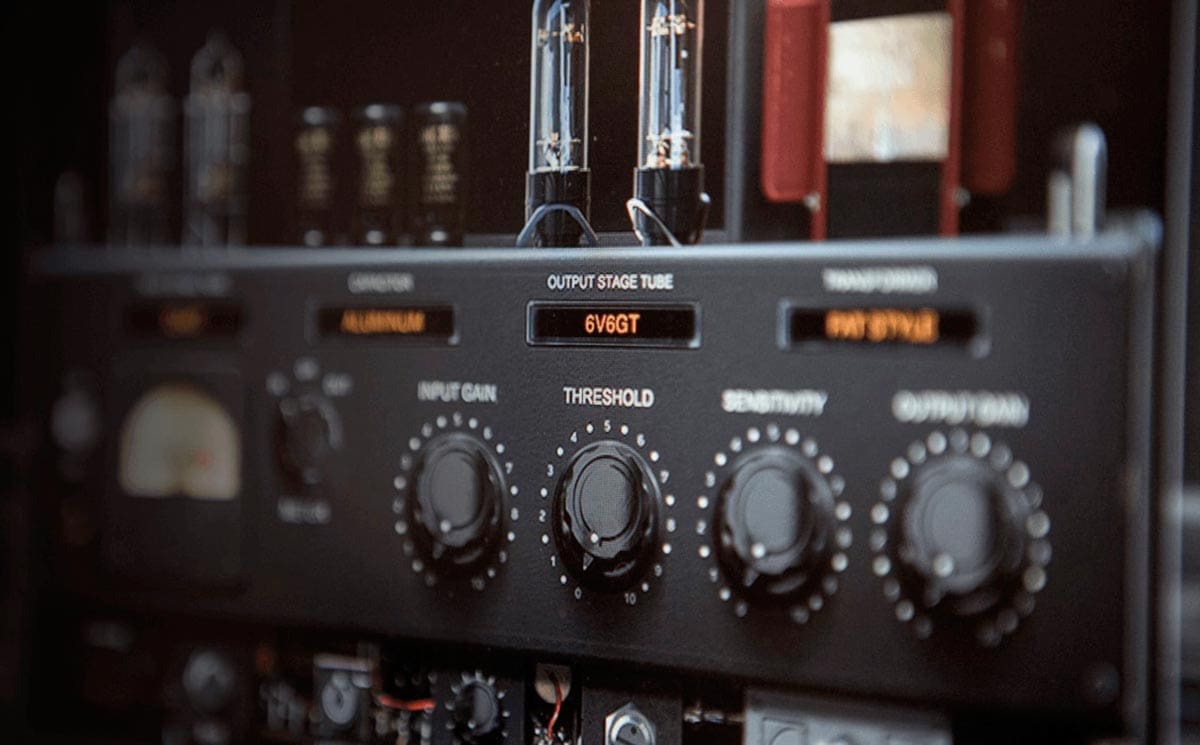 Positive Grid Pro Compressor VST-AAX WINDOWS x86 x64
Compresor de tubo: Modela un compresor de tubo analógico clásico a nivel de componente para agregar riqueza y plenitud al sonido general. Puede sentir la diferencia al instante al cambiar los tubos de entrada y salida, condensadores y transformadores. Cambie los tubos y puede agregar una característica armónica diferente y calidez al sonido, mientras que el cambio de condensadores y transformadores colorea el sonido y muestra los extremos alto y bajo.
Compresor óptico: Proporciona una emulación cuidadosa del compresor óptico original ahora a nivel de componente: incluso puede cambiar los condensadores para enriquecer el sonido general. Incluso modelamos la fuente de luz y el comportamiento del detector, por lo que puede ajustar y obtener las características de ataque y liberación perfectas cambiando la fuente de luz, la edad de la fuente de luz, la sensibilidad de la fuente de luz, el ataque y la perilla de liberación.
Compresor FET: Captura el sonido y la sensación auténticos del clásico compresor de estudio FET gracias a su tecnología de ajuste extremadamente precisa. A nivel de componente, atrapa el pico muy y aplica compresión con un tiempo de ataque muy rápido, tiempo de liberación y función de mirar hacia adelante. También filtra el extremo bajo y el extremo superior en su detector, por lo que puede controlar el rango de frecuencia que desea disparar en la compresión.
English
Tube Compressor: Models classic analog tube compressor at component level to add richness and fullness to the overall sound. You can instantly feel the difference by changing the input and output tubes, capacitors and transformers. Change the tubes and you can add a different harmonic characteristic and warmth to the sound, while changing capacitors and transformers colors the sound and brings up the high and low end.
Optical Compressor: It provides a careful emulation of the original optical compressor now at component level: you can even change capacitors to enrich the overall sound. We even modeled the light source and detector behavior, so you can fine tune and get the perfect attack and release characteristics by changing the light source, light source age, light source sensitivity, attack, and release knob.
FET Compressor: It captures the authentic sound and feel of the classic FET studio compressor thanks to its extremely accurate matching technology. At component level, it catches the peak very and applies compression with a very fast attack time, release time and look ahead function. It also filters out the low-end and high-end in its detector, so you can control the frequency range you want to trigger in the compression.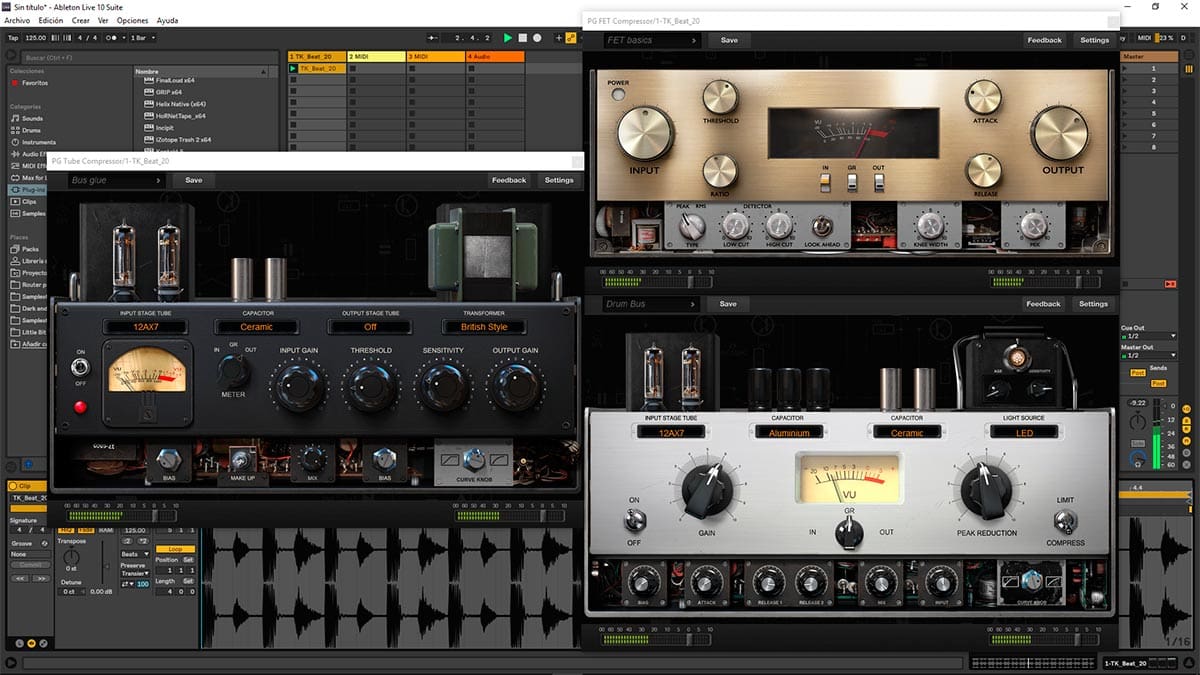 Positive Grid Pro Compressor VST-AAX WINDOWS x86 x64
INSTALACIÓN:
Instalamos los plugins, tenemos instaladores independientes de 32biy y 64bit
Seleccionamos versión y carpeta de destino
Ejecutamos el Keygen y autorizamos los tres plugins (seleccionamos Reg by Machine ID)
Listos, plugins comprobados en Ableton Live (VST 64bit) y Pro Tools (AAX 64bit)
Descarga Directa – Direct Download
Pro Series Compressor 0.0.9 VST-RTAS-AAX x86 x64
Para descarga de esta página se necesita un cliente Torrent, hay muchos disponibles, tanto para Windows como para MacOSX, aquí les dejo algunos de los mejores clientes…una vez instalado alguno de los programas, los enlaces Torrent se abren de forma automática.