Venomode Pivot VST-VST3-AU WIN-OSX x86 x64…Pivot es un potente ecualizador de inclinación que le permite cambiar rápidamente el contenido espectral de su audio. Los modos Medio / Lateral le permiten ajustar el contenido estéreo de su audio por separado, lo que le permite limpiar los graves estéreo fangosos o aumentar la nitidez de los agudos anchos en sus pistas maestras.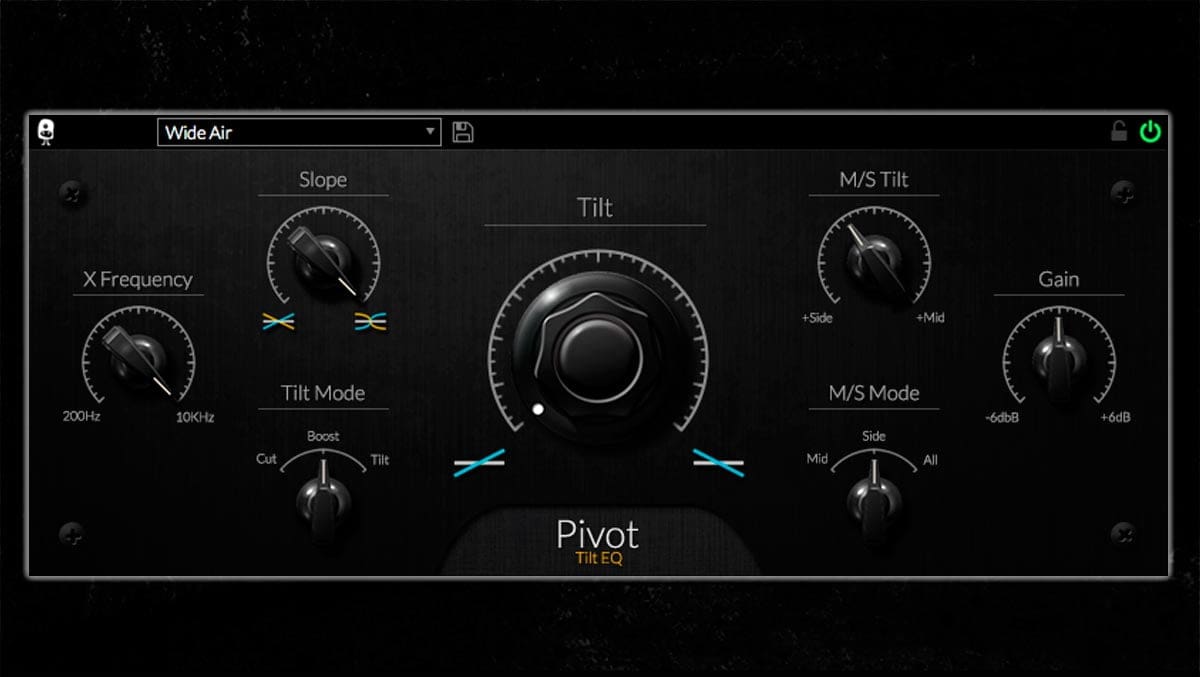 Venomode Pivot VST-VST3-AU WIN-OSX x86 x64
Pivot es un ecualizador de inclinación fácil de utilizar, que le permite cambiar el contenido espectral de su pista en un punto medio como un subibaja. Un poco de bajo pesado? Gire el dial a la izquierda. ¿Treble un poco fuerte? Muévelo hacia la derecha. Cuenta con una pendiente ajustable y un punto intermedio para obtener el equilibrio exacto que necesita.
Junto con el procesamiento mono o estéreo normal, Pivot ofrece un modo Mid / Side. Útil para hacer que su sonido de master sea más inmersivo, puede alegrar el canal lateral para una sensación brillante y amplia, o reducir el nivel de graves estéreo, arreglando la extensión estéreo de sus frecuencias graves….En resumidas cuentas, Pivot es un pluguin cuya función es la de ajustar el material de audio para hacerlo sonar más oscuro o brillante, sin llegar a cambiar mucho el carácter sonoro.
Venomode Pivot VST-VST3-AU WIN-OSX x86 x64
Ecualizador tipo «Tilt»
Cambia el contenido espectral de tu audio
Calidez Analógica
Ecualización Mid/Side
Windows-MacOSX VST-VST3-AU de 32bit y 64bit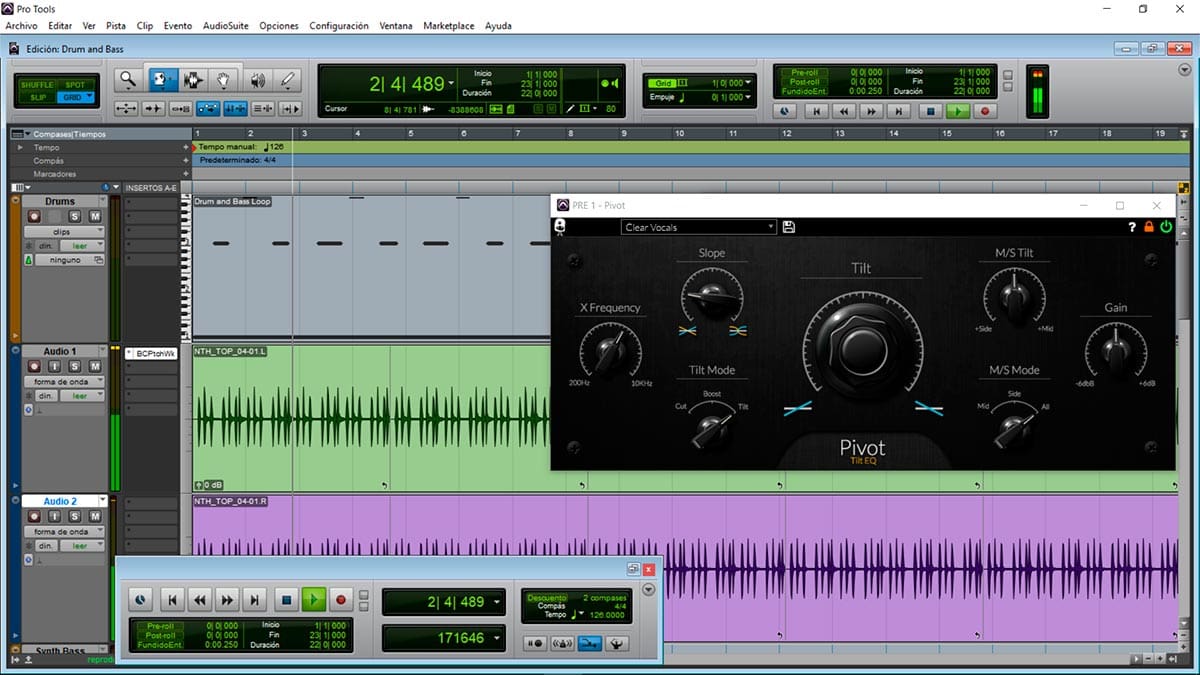 English
Pivot is a powerful tilt equaliser, allowing you to quickly shift the spectral content of your audio. Mid/Side modes allow you to adjust the stereo content of your audio separately, allowing you to clean up muddy stereo bass, or crisp up the wide treble in your master tracks.
Pivot is a simple to use tilt EQ, allowing you to shift the spectral content of your track around a mid-point like a seesaw. A little bass heavy? Turn the dial to the left. Treble a bit loud? Move it to the right. It features an adjustable slope and mid-way point to get the exact balance you need. Along with normal mono or stereo processing, Pivot offers a mid/side mode. Useful for making your master sound more immersive, you can brighten up the side channel for a bright and wide feel, or reduce the level of stereo bass, tidying up the stereo spread of your bass frequencies.
Venomode Pivot VST-VST3-AU WIN-OSX x86 x64
Powerful tilt equaliser
Shift the spectral content of your audio
Adjustable slope
Juicy Analogue Warmth
Mid/Side EQ
Windows & MacOSX VST-VST3-AU 32bit & 64bit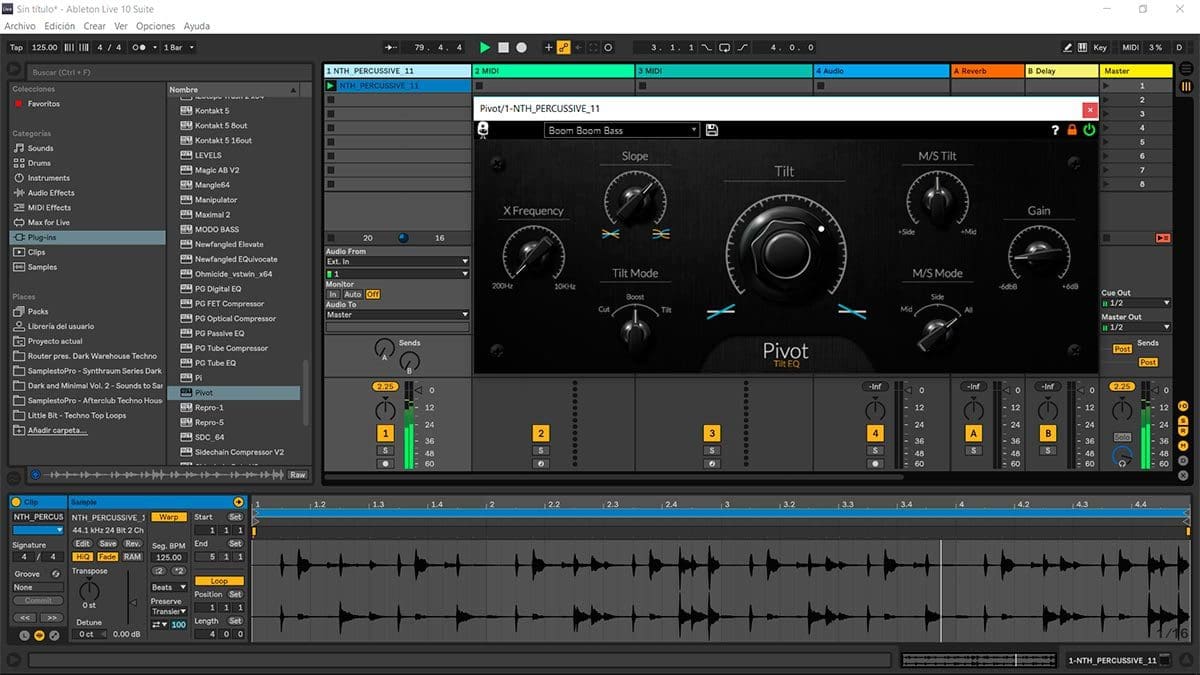 Venomode Pivot VST-VST3-AU WIN-OSX x86 x64
INSTALACIÓN:
Instalamos el plugin, seleccionamos versión y carpeta de destino
Iniciamos el plugin y autorizamos con el serial del archivo «R2R.txt»
Si lo preferimos, podemos usar el Keygen para generar un serial
Plugin comprobado en Ableton Live (VST 64bit) y Pro Tools (VST con Patchwork)
Descarga Directa – Direct Download
Venomode Pivot v1.3.0 VST-VST3-AU WIN-MAC
Para descarga de esta página se necesita un cliente Torrent, hay muchos disponibles, tanto para Windows como para MacOSX, aquí les dejo algunos de los mejores clientes…una vez instalado alguno de los programas, los enlaces Torrent se abren de forma automática.