Xils-lab Oxium VSTi-RTAS WINDOWS x86 x64…Oxium es un sintetizador orientado a la interpretación, que ofrece tanto un sonido analógico puro clásico como tonos modernos, con asombrosas capacidades de modulación en tiempo real, que le permiten reproducir un sintetizador de formas que nunca podría haber imaginado.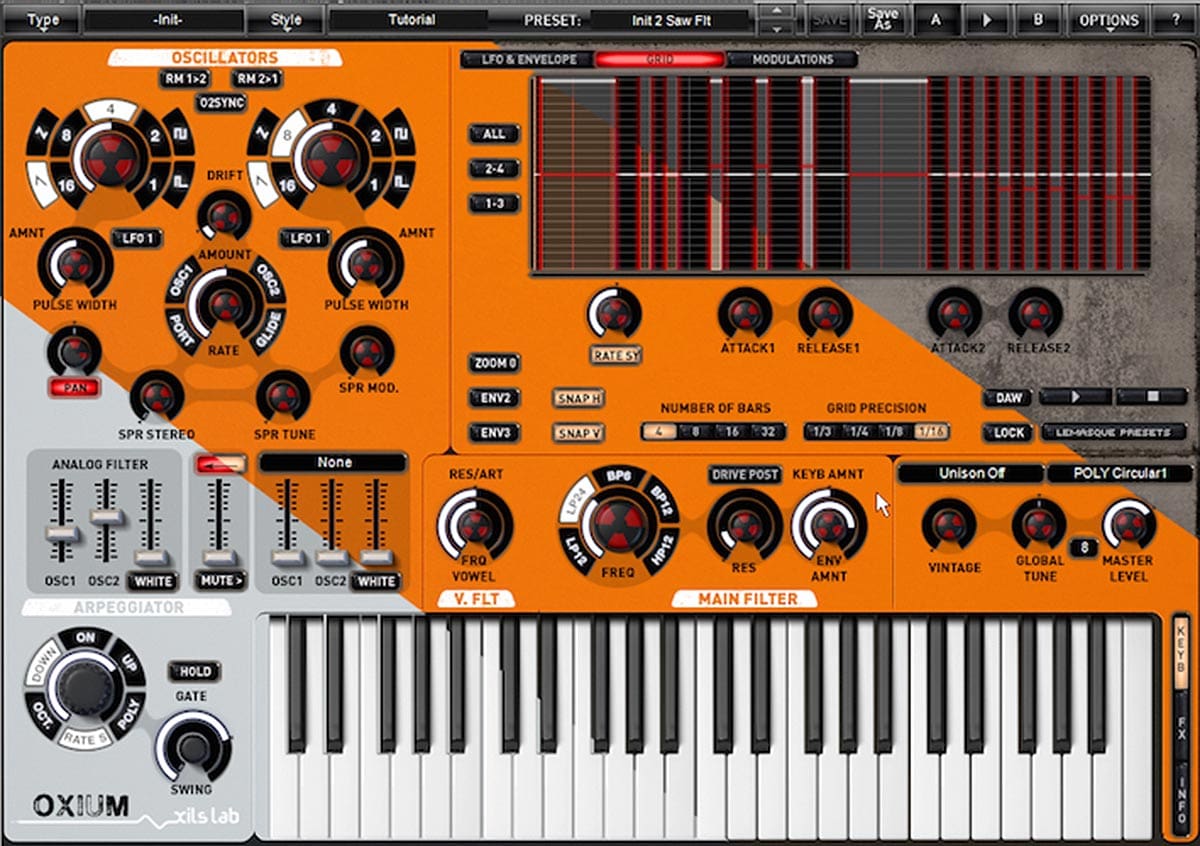 Xils-lab Oxium VSTi-RTAS WINDOWS x86 x64
Instrumentos clásicos : Utilice hasta 8 formas de ondas de Xil-labs gruesas y oscilador musical por parche y las formas con la estructura de filtro doble. La unidad principal utiliza el filtro de retroalimentación X3-lab de tercera generación con auto-oscilación en cada modo, mientras que el segundo ofrece un modo de formador vocal además de los modos paso alto, paso de banda y paso bajo.
Instrumentos modernos : Además de las formas de onda acumuladas LFO hay tres envolventes D-ADSR, Oxium incluye nuestro nuevo modulador Le Masque en su nueva versión con muchas características adicionales: ahora tiene 16 zonas libremente dibujables, modos de cuantización horizontal y vertical, parámetros de dos niveles y , por supuesto, puede guardar, cargar e intercambiar sus patrones.
Interfaz de usuario intuitiva : La interfaz Oxium se basa en un nuevo diseño de «Flor» y un concepto de FIV (Retroalimentación Visual Instantánea). El diseño «Flor» para los osciladores, filtros, LFO y bloques de deslizamiento significa que puede comprender la estructura de un bloque completo después de una simple mirada (IVF), lo que hace que Oxium sea divertido, rápido y fácil de entender y dominar. Además, todas las modulaciones se manejan en una página central, con botones adicionales fáciles, incluyendo los gestos musicales habituales por parche: Nunca ha sido tan fácil agregar un Vibrato, un Tremolo o un Auto Wah a tu sonido.
Tres Skins para adaptarse a tu estado de ánimo
VSTi-RTAS de 32bit y 64bit para sistemas WINDOWS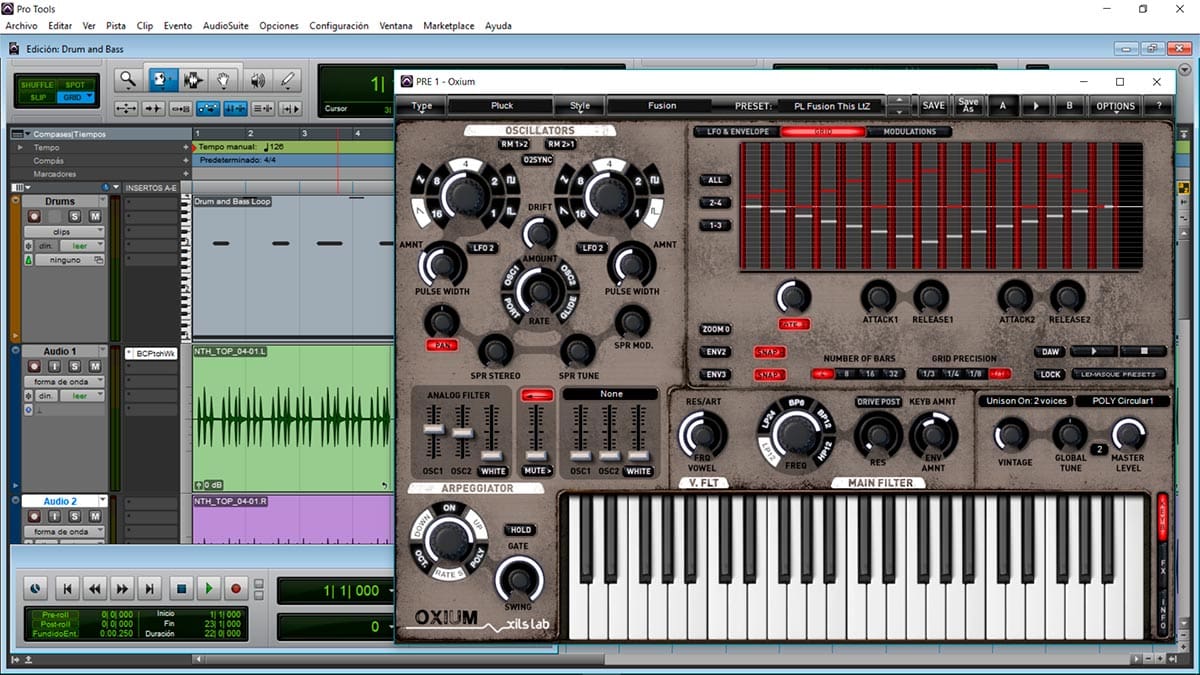 English
Oxium is a performance oriented synthesizer, offering both a classic  pure analog sound and modern tones, with awesome real time modulation capabilities, allowing you to play a synthesizer in ways you could never have imagined. Due to its simple and intuitive user interface Oxium is fast and easy to operate:
Xils-lab Oxium VSTi-RTAS WINDOWS x86 x64
Classic instruments : Use up to 8 Xils-lab thick and musical oscillator wave forms per patch and shapes them with the double filter structure. The main unit uses Xils-lab 3rd generation zero-delay feedback filter with self-oscillation in each mode while the second offers a vocal formant mode in addition to high-pass, band-pass and low-pass modes.
Modern instruments : In addition to the cumulative waveforms LFO there are three D-ADSR envelopes, Oxium includes our brand new Le Masque modulator in its new incarnation with many additional features : It has now 16 freely drawable zones, horizontal and vertical quantize modes, two level parameters and, of course, you can save, load and exchange your patterns.
Intuitive User Interface : Oxium interface is based on a new «Flower» design and IVF (Instant Visual Feedback) concept. «Flower» design for the oscillators, filter, LFOs and glide blocks means that you can understand the structure of a whole block after a simple glance (IVF), making Oxium fun, fast and easy to understand and to master. In addition, all the modulations are all handled in a central page, with additional easy knobs, including usual musical gestures per patch: It has never been so easy to add a Vibrato, a Tremolo or an Auto Wah to your sound.
Three skins to fit with your mood
VSTi-RTAS 32bit & 64bit for WINDOWS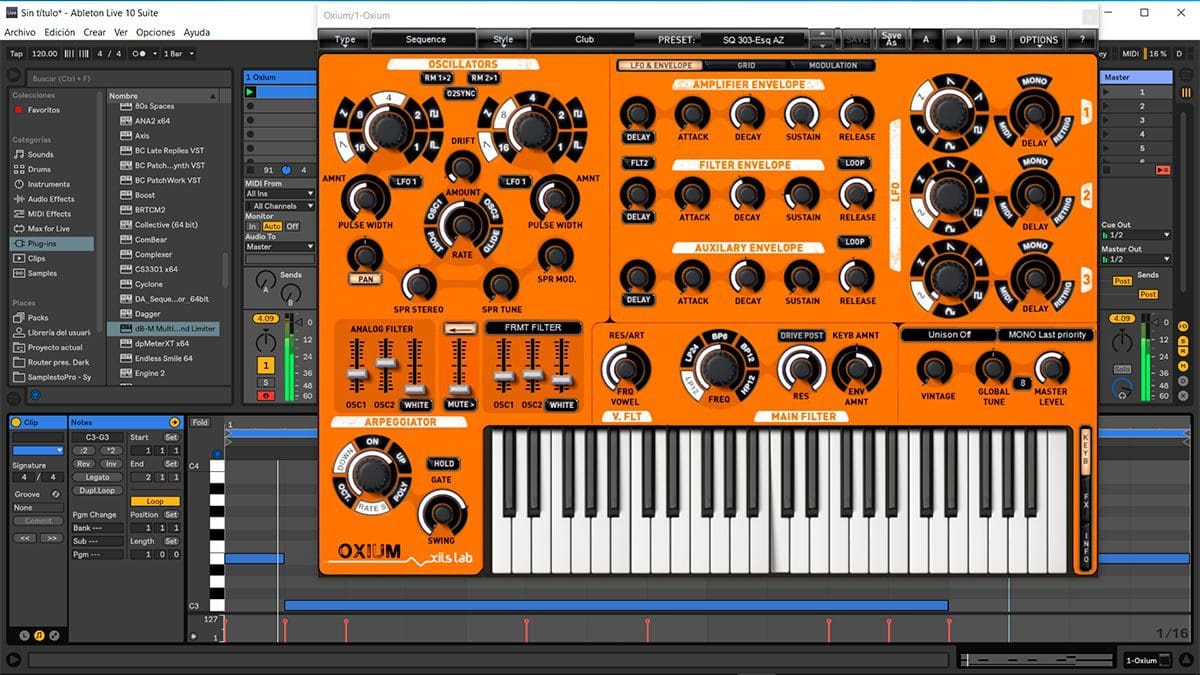 Xils-lab Oxium VSTi-RTAS WINDOWS x86 x64
Descarga Directa – Direct Download
Xils-lab Oxium v1.5.4 VSTi-RTAS WINDOWS 32bit-64bit
Para descarga de esta página se necesita un cliente Torrent, hay muchos disponibles, tanto para Windows como para MacOSX, aquí les dejo algunos de los mejores clientes…una vez instalado alguno de los programas, los enlaces Torrent se abren de forma automática.