Rational Acoustics Smaart v7-2 WINDOWS x86 x64…El nombre de Smaart se derivó originalmente de "System Measurement Acoustic Analysis Real-time Tool" (Herramienta de Análisis Acústico y Medición de Sistemas en Tiempo Real) hace mucho tiempo. Hoy en día pocos recuerdan este ítem trivial y ha quedado relegado al oscuro mundo de las siglas técnicas indescifrables.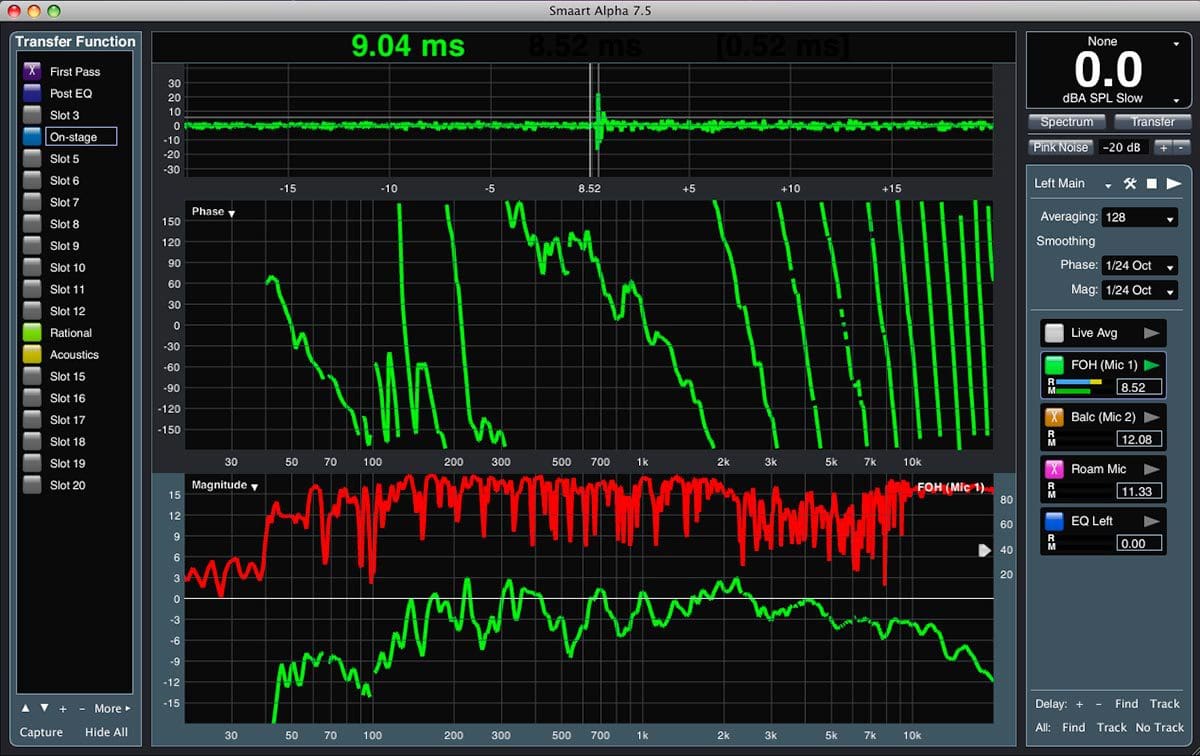 Rational Acoustics Smaart v7-2 WINDOWS x86 x64
System Measurement (Medición de Sistema) – Este es un analizador de dos canales. Podemos visualizar cada canal individualmente y tomar esas señales separadas para examinar su nivel, su contenido en frecuencia, su duración, etc. . Podemos también comparar dos señales, "lo que salió de" de un sistema con "lo que llegó", para determinar lo que sucedió en el camino. En otras palabras, nos indica lo que nuestros sistemas (electrónicas, altavoces y ambientes acústicos) están haciendo con las señales que pasan a través de ellos (respuesta en frecuencia, respuesta al impulso).
Acoustic Analysis (Análisis acústico) – Al hacer mediciones de sistemas dentro de su entorno acústico (donde suelen suceder cosas tan interesantes como espectáculos y otros tipos de eventos), podemos utilizar estas mediciones para ayudar a determinar cómo podemos adaptar nuestro sistema de sonido a los recintos, o incluso al revés.
Real-time Tool (Herramienta en tiempo real) – Este potentísimo analizador fue construido para ser utilizado, no como un experimento académico, sino en tiempo real, cuándo y dónde realmente usamos nuestros equipos de sonido. Lo podemos usar en el taller o almacén, en los lugares de instalación, durante el montaje, y lo más importante, en los lugares donde suceden los espectáculos en vivo.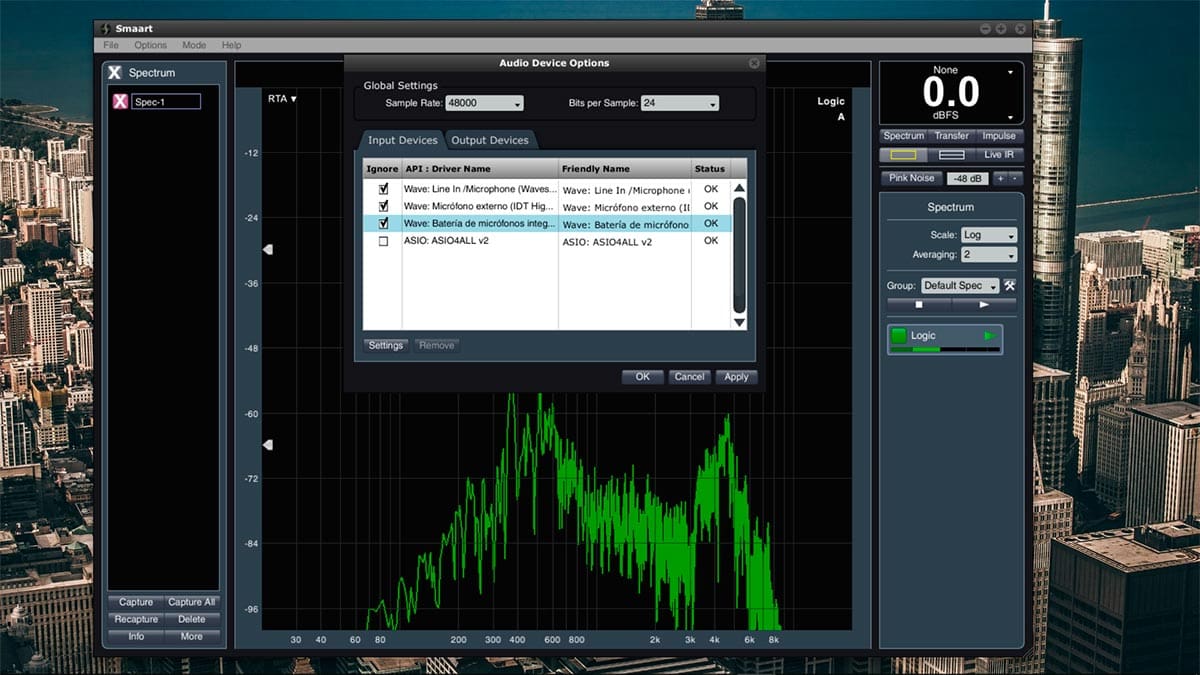 English
System Measurement – This is a dual-channel analyzer.  We can look at individual channels and take those signals apart to examine their level, frequency content, duration, etc . . . and we can compare two signals, the "what went in" of a system to the "what came out," to determine what happened in between. In other words, what our systems (electronics, speakers, acoustical environments) are doing to the signals passing through them (frequency response, impulse response).
Acoustic Analysis –  By doing system measurements in and of acoustic environments (where cool things like shows happen), we can use those measurements to help figure out how we can adapt our sound systems to our rooms, or even vice versa.
Real-time Tool – This extremely powerful analyzer was actually built to be used, not as an academic experiment, but when and where we actually use our sound equipment – real-time in our shops, at our install sites, during our load-ins, and most importantly, in our actual show environments.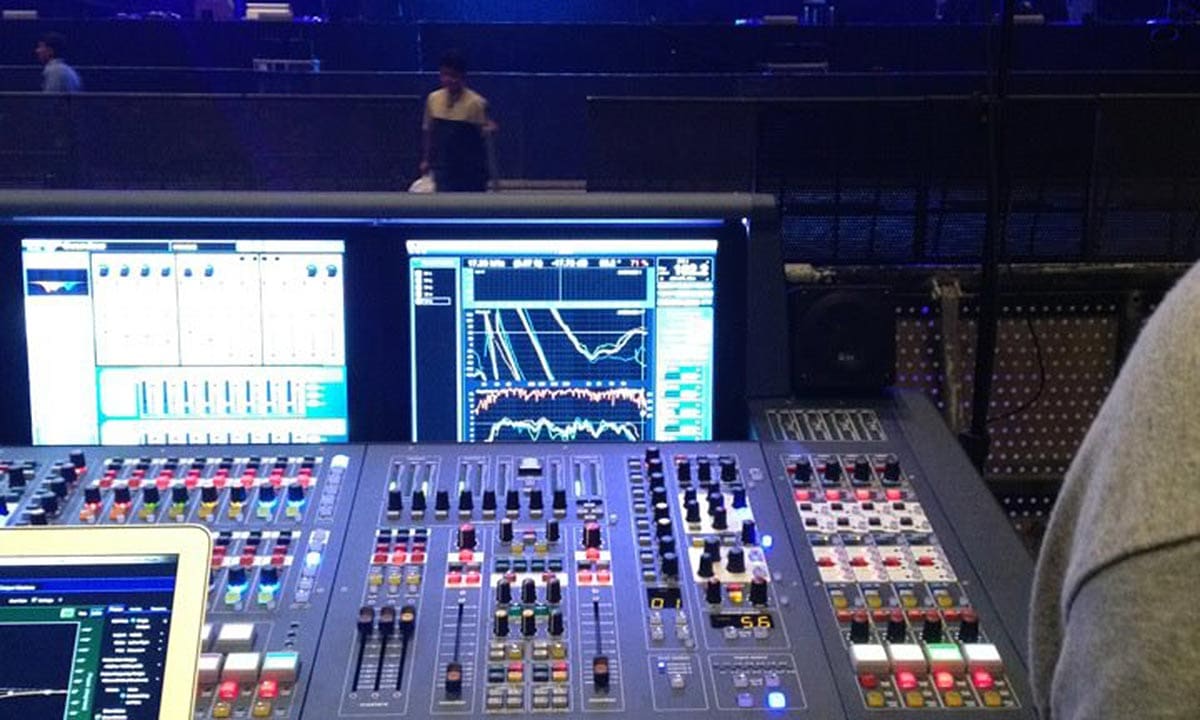 Rational Acoustics Smaart v7-2 WINDOWS x86 x64
Descarga Directa – Direct Download
Smaart v7.2 WINDOWS 32bit-64bit
Para descarga de esta página se necesita un cliente Torrent, hay muchos disponibles, tanto para Windows como para MacOSX, aquí les dejo algunos de los mejores clientes…una vez instalado alguno de los programas, los enlaces Torrent se abren de forma automática.