Universal Piper Bagpipe 4 VSTi-AU WIN-OSX x86 x64…Ha sido lanzado Universal Piper 4, un sampler virtual disponible para Windows y Mac, dedicado a la reproducción y manipualción de gaitas. Ofrece varias opciones de modificación del sonido, ajustes de tono y ganancia en cada nota, balance entre las manos, control de paneo, afinación similar a la de la de una gaita física, y efectos integrados de ecualización, reverb y desafinación.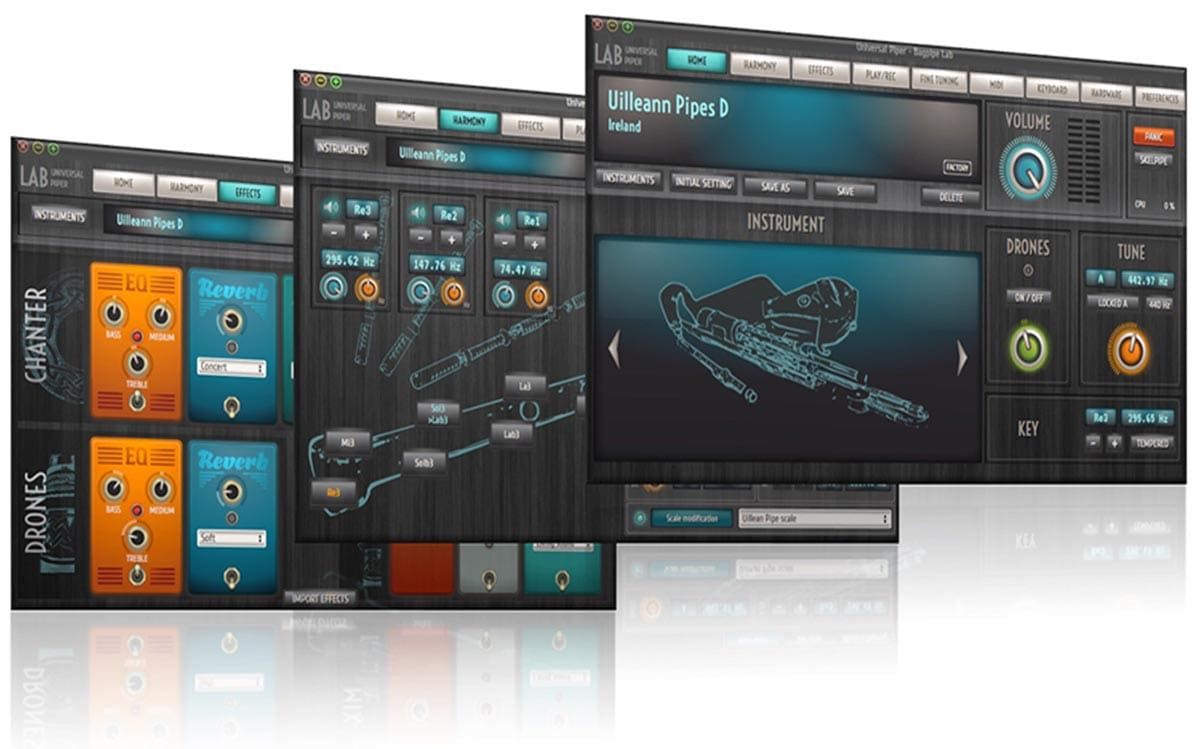 Universal Piper Bagpipe 4 VSTi-AU WIN-OSX x86 x64
Dispone de controles avanzados de asignación y visualización de los datos MIDI, controles de escalas dedicados, reproducción cromática a bajo nivel estilo piano o guitarra, y parámetros especiales para re-afinación y cambios de presets. Universal Piper se encuentra disponible ahora mismo para Windows y Mac a un precio de 49 euros. Funciona en modo autónomo y como plugin en formato VST y AU.
Universal Piper Bagpipe 4 VSTi-AU WIN-OSX x86 x64
Una biblioteca de 15 gaitas
Ajuste natural de cada gaita
Cantores y drones grabados nota por nota
Rango extendido de dos octavas por cada gaita
Nueva interfaz con paneles, más claramente legible.
Interfaz multi plataforma.
Nueva perilla de ajuste (macro / mini modificación).
Universal Piper ahora incluye más efectos: Flanger, Delay, siempre forma parte de un preset.
Agregue una segunda voz, con 10 preajustes.
Mejorado control midi. Casi todos los parámetros asignables, incluidos los efectos y la segunda voz.
Nueva biblioteca de gaitas: la pequeña escocesa en A.
EXE-VSTi-AU de 32bit-64bit para WINDOWS y MAC OSX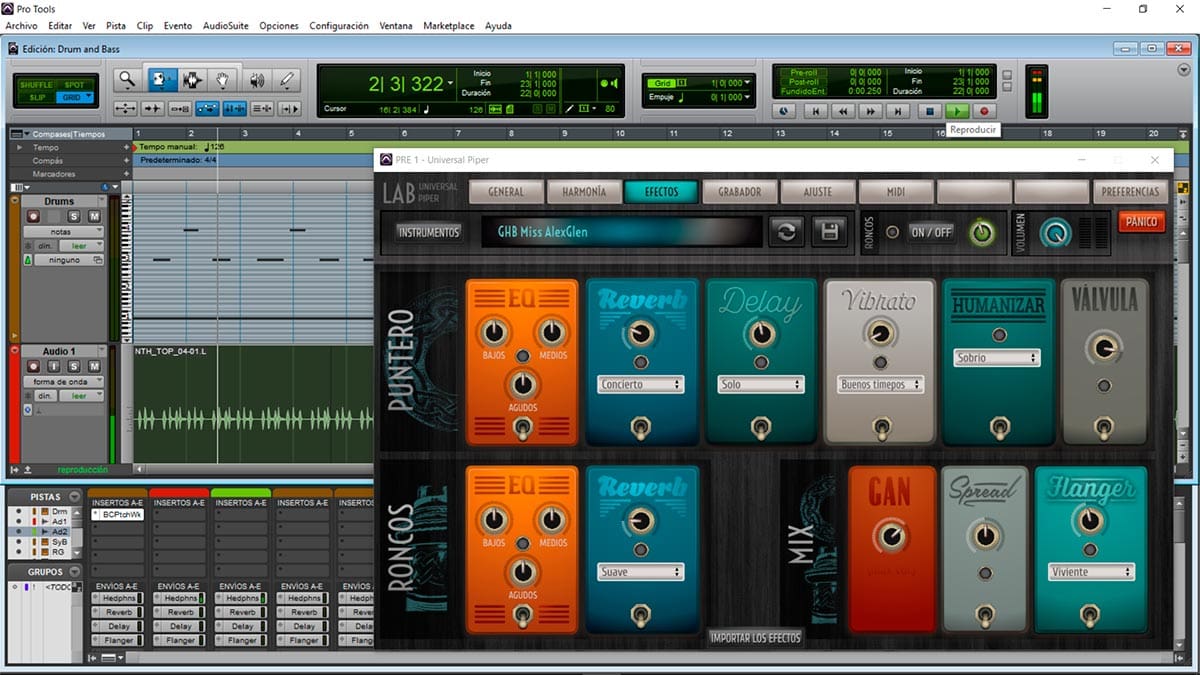 English
Universal Piper is a new instrument that aims at faithfully reproducing the sound and the playing sensation of bagpipes of any types. The idea of this new instrument emerged facing the limitations encountered with a real bagpipe while composing, rehearsing or playing on stage, especially with other tempered instruments (guitar, piano).
Universal Piper Bagpipe 4 VSTi-AU WIN-OSX x86 x64
A library of 15 bagpipes
Natural tuning of every bagpipe
Chanters and drones recorded note by note
Extended two octaves range for every bagpipe
New interface with panels, more clearly readable.
Cross platform interface.
New tweaking knob (macro/mini modification).
Universal Piper now includes more effects: Flanger, Delay, always part of a preset.
Add a second voice, with 10 presets.
Improved midi control. Almost every parameter assignable including effects and second voice.
New bagpipe library: The Scottish smallpipe in A.
STANDALONE-VSTi-AU 32bit & 64bit for WINDOWS & MAC OSX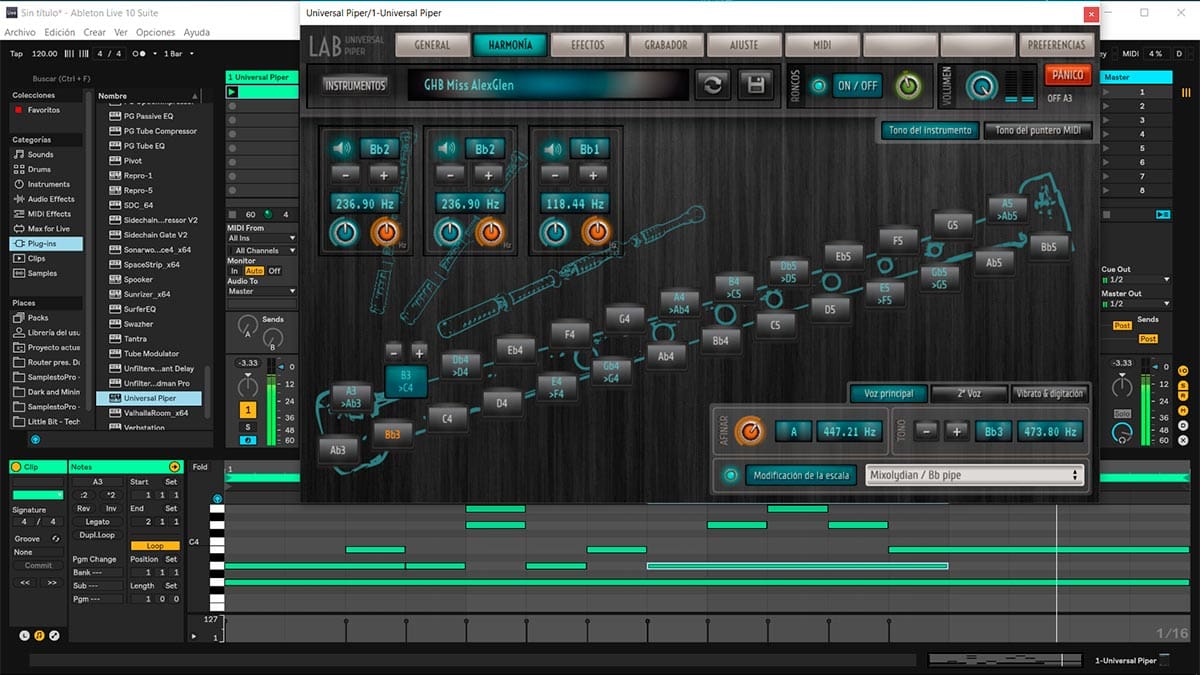 Universal Piper Bagpipe 4 VSTi-AU WIN-OSX x86 x64
INSTALACIÓN:
Instalamos y ejecutamos Universal Piper.
Ejecutamos el keygen en Windows.
Copiamos «Id del sistema» al keygen.
Generamos un número de licencia con el keygen y activamos.
Plugin comprobado en Ableton Live (VST 64bit) y Pro Tools (VST con Patchwork).
Descarga Directa – Direct Download
Bagpipe 4.0.2 EXE-VSTi-AU WIN-MAC x86 x64
Para descarga de esta página se necesita un cliente Torrent, hay muchos disponibles, tanto para Windows como para MacOSX, aquí les dejo algunos de los mejores clientes…una vez instalado alguno de los programas, los enlaces Torrent se abren de forma automática.