Ecliptiq Audio CRYO KONTAKT WIN-MAC…Hace un tiempo era reacio a KONTAKT, una aplicación un tanto engorrosa de instalar, que ocupa mucho espacio y para la que prácticamente se necesita un disco duro dedicado, especialmente si queremos disponer de una variedad de librerías…pero poco a poco he ido cambiando de opinión y hoy por hoy lo considero casi imprescindible, produzcamos en el estilo en el que produzcamos.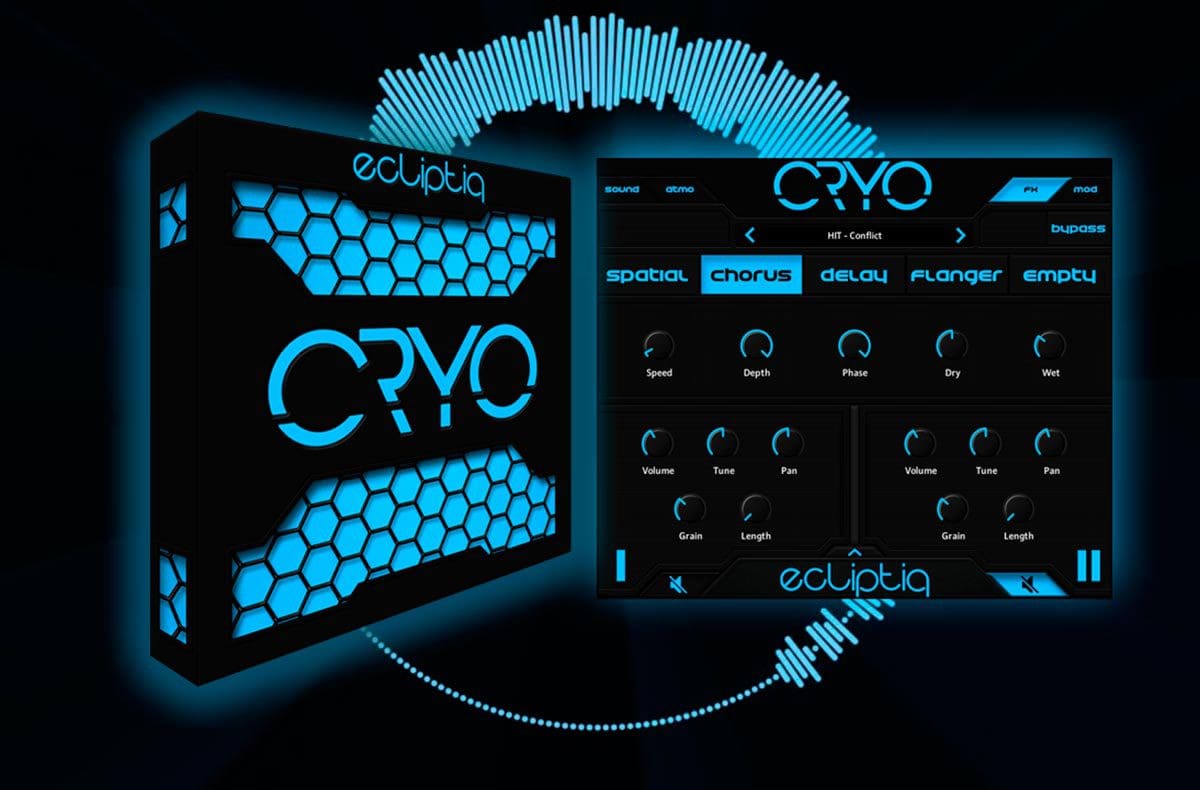 Ecliptiq Audio CRYO KONTAKT WIN-MAC
Instrumentos como CRYO no hacen si no confirmar lo que he mencionado en la introducción, KONTAKT es una herramienta tremendamente polivalente…desde librerías de sonidos a voces y sintetizadores o incluso una completa orquesta, todo con grandes posibilidades de manipulación y edición…para ejemplo tenemos este sintetizador, CRYO, un instrumento multicapa que nos permite combinar un arpeggio con un lead, o un lead con un pluck, un bajo con un arpegio o dos arpegios, las posibilidades son infinitas y esto nos permite crear sonidos únicos, con presencia y movimiento…sintetizador multicapa con arpegiador, secuenciador, modulación, efectos y potente sistema de presets.
Ecliptiq Audio CRYO KONTAKT WIN-MAC
270 presets únicos
250 muestras de respuesta al impulso hechas a medida
Contenido de 8,4 GB
más de 11000 muestras
6 tipos diferentes de posibilidad de modulación
3 macro control
navegador preestablecido incorporado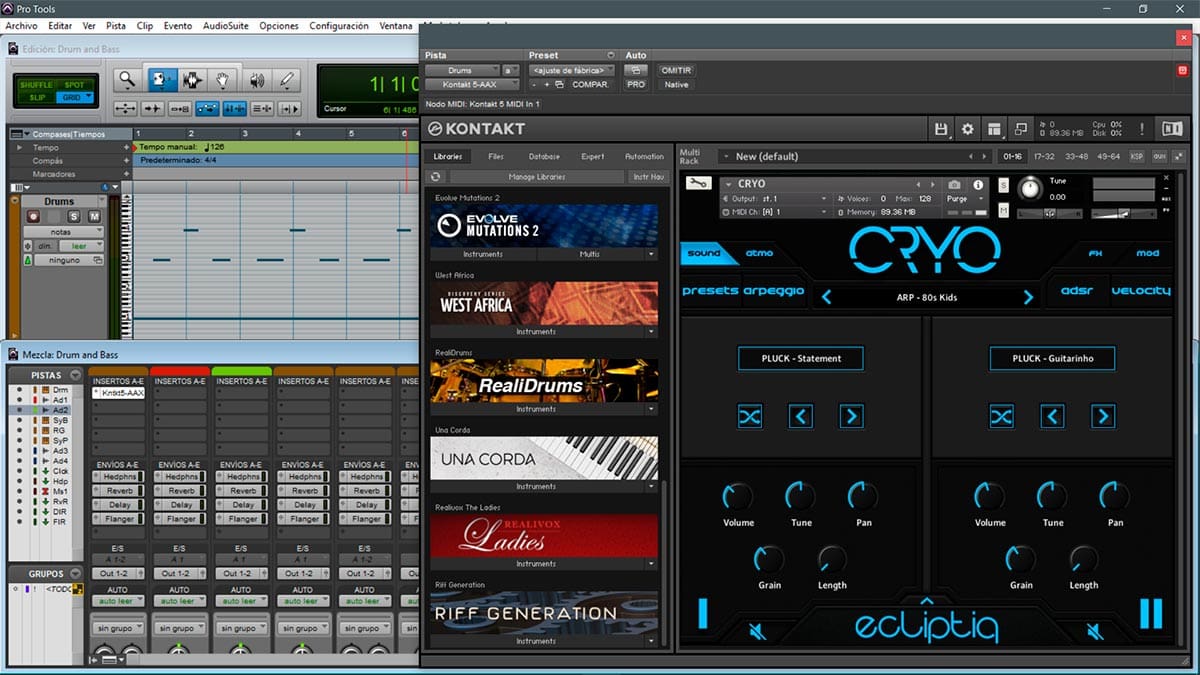 English
CRYO offers an extensive collection of depressing drones, haunting plucks, dystopian hits and frightening growls with a versatile and intuitive engine like few other. CRYO is a handy tool for every sound designer and cinematic composer for a reasonable price…CRYO is a simple but powerful soft synth that will reward a little work and patience with singular results. While it is being marketed as dystopian, it is equally capable of creating beautiful, haunting passages that dynamically change over time. This makes it ideal for underscore and atmosphere. While if does need some tweaking to get the best results, those willing to put in the time will be amply rewarded.
Ecliptiq Audio CRYO KONTAKT WIN-MAC
270 unique presets
250 custom made impulse response samples
8,4 GB content
more than 11000 samples
6 different types of modulation possibility
3 macro control
built-in preset browser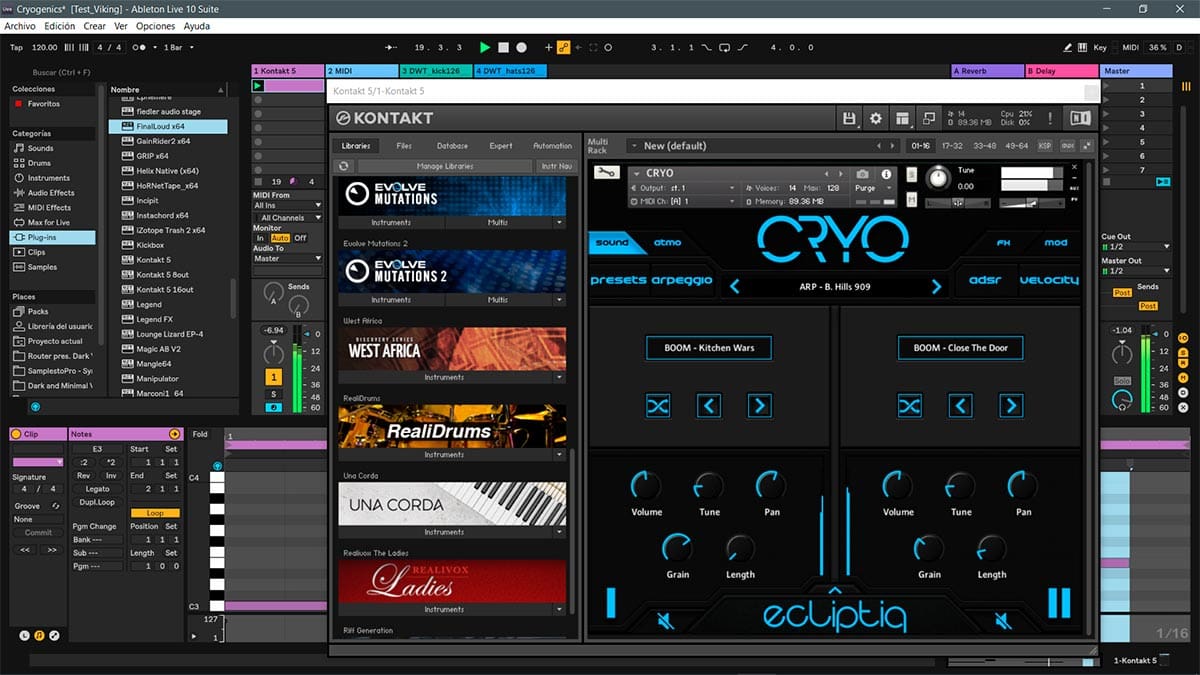 Ecliptiq Audio CRYO KONTAKT WIN-MAC
Descarga Torrent – Download Torrent
Ecliptiq Audio CRYO KONTAKT (8,3 Gb)
Para descarga de esta página se necesita un cliente Torrent, hay muchos disponibles, tanto para Windows como para MacOSX, aquí les dejo algunos de los mejores clientes…una vez instalado alguno de los programas, los enlaces Torrent se abren de forma automática.