Impact Soundworks Shreddage Drums KONTAKT…El último instrumento de batería de rock y metal, producido por el galardonado compositor Frank Klepacki. Shreddage Drums ofrece un arsenal de sonidos de batería listos para radio y preparados para tus canciones. Con docenas de preajustes del kit incluidos, un mezclador ultraprofundo con control de purga completo, ajustes de batería y mapeo totalmente personalizables, además de más de 700 ranuras y rellenos MIDI incluidos de Groove Monkee, Shreddage Drums tiene todo lo que necesitas para crear pistas de batería brutales.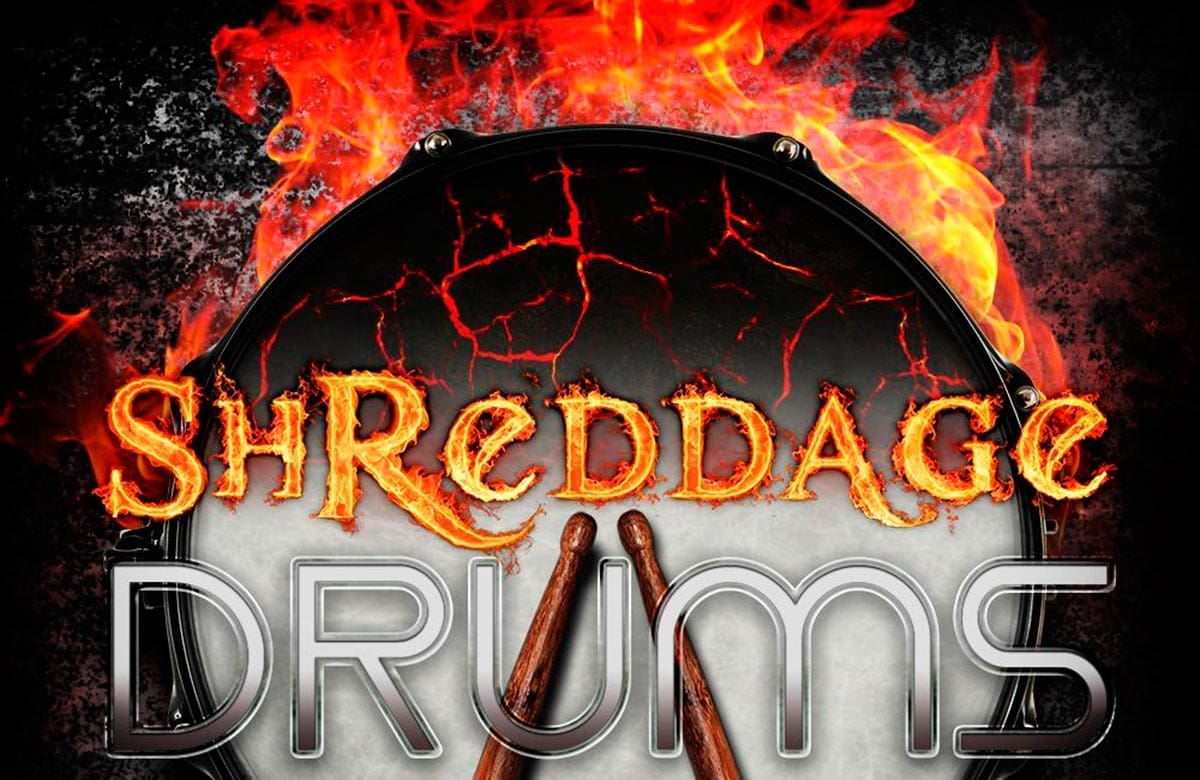 Impact Soundworks Shreddage Drums KONTAKT
¡Shreddage Drums viene con más de 700 ranuras y rellenos MIDI para inspirar tu creatividad y completar tus pistas de batería! Creado por Groove Monkee, estos fenomenales MIDI abarcan una amplia gama de estilos y marcas de tiempo, y presentan actuaciones REALES de bateristas REALES, no secuencias artificiales. Los surcos y rellenos se grabaron a tempos de 80 a 200 BPM y se adaptan perfectamente a cualquier tempo del proyecto. Las ranuras incluidas ofrecen una pequeña muestra de los siguientes productos Groove Monkee: Progressive , Power Rock, Metal y Hard Rock. Por lo tanto, si utiliza nuestros surcos «Edición Shreddage» (SE) y anhela incluso MÁS increíbles bucles, recomendamos encarecidamente dirigirse a Groove Monkee para aún más.
Impact Soundworks Shreddage Drums KONTAKT
Kit de batería de Metal Progresivo


Más de 25,000 muestras proporcionadas como de 16 y 24 bits

Hecho a medida para música rock y metal

Docenas de preajustes de kit de batería producidos

Tambores RAW Y pre-producidos incluidos

Más de 700 surcos MIDI y rellenos de Groove Monkee

Presets de alta ganancia FX para gratificación instantánea

Amplio panel de ajuste de batería

Forma, sintoniza y panoramiza cada sonido de batería

Mezclador completo con amplias opciones de sangrado

Rack de FX de tambor con modelo analógico por canal

Mapeo completamente personalizable
Nueva pestaña AVANZADA para ir debajo del capó
KONTAKT PLAYER compatible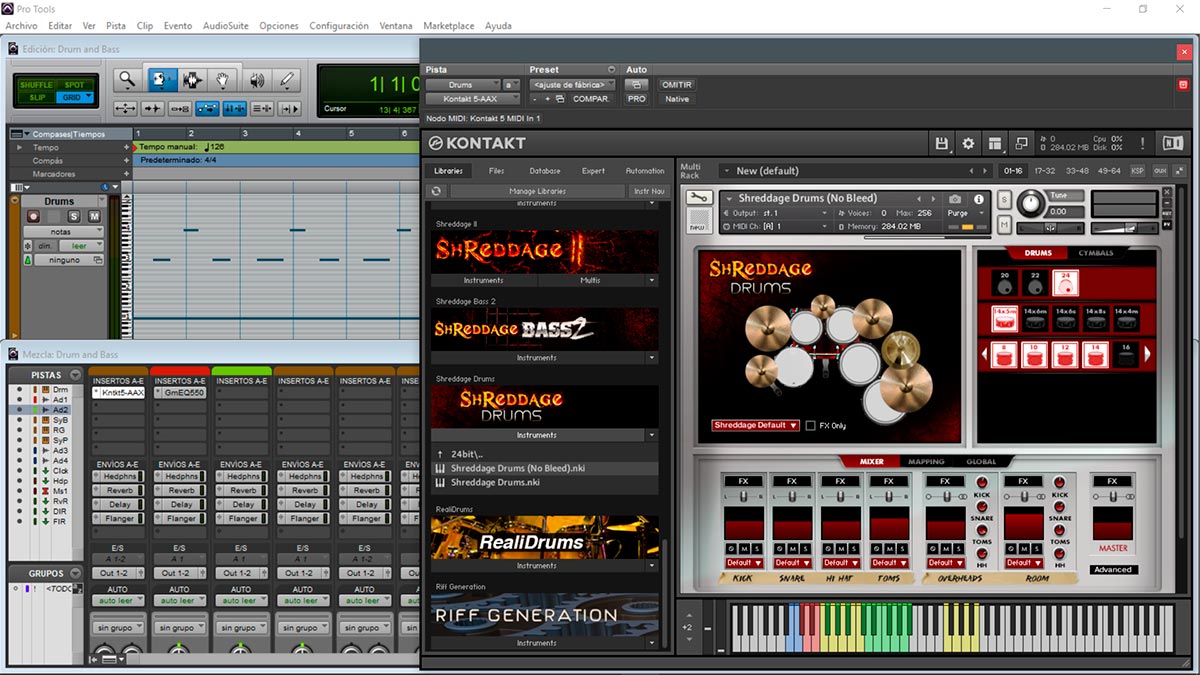 English
The ultimate rock & metal drum instrument, produced by award-winning composer Frank Klepacki. Shreddage Drums offers an arsenal of heavy-hitting, radio-ready drum sounds for your tracks. With dozens of included kit presets, an ultra-deep mixer with full bleed control, totally customizable mapping and drum tweaks, plus over 700+ included MIDI grooves and fills from Groove Monkee, Shreddage Drums has everything you need to create brutal drum tracks.
Shreddage Drums comes packed with over 700 MIDI grooves and fills to inspire your creativity and flesh out your drum tracks! Created by Groove Monkee, these phenomenal MIDIs span a wide range of styles and time signatures and feature REAL performances from REAL drummers – not artificial sequences. The grooves and fills were recorded at tempos from 80 to 200 BPM and adapt perfectly to any project tempo. The included grooves offer a small taste of the following Groove Monkee products: Progressive, Power Rock,Metal, and Hard Rock. So, if you use our «Shreddage Edition» (SE) grooves and crave even MORE awesome loops, we highly recommend heading to Groove Monkee for even more!
Impact Soundworks Shreddage Drums KONTAKT
Progressive Rock & Metal Drum Kit
25,000+ samples provided as 16 and 24-bit
Custom-built for rock & metal music
Dozens of produced drum kit presets
Raw AND pre-produced drums included
700+ MIDI grooves and fills from

Groove Monkee

Totally flexible mapping and keyboard layout
Extensive drum tweaking panel
Shape, tune, and pan every drum sound
Full mixer with extensive bleed options
Analog-modeled drum FX rack per channel
Flexible routing to your DAW mixer
KONTAKT PLAYER compatible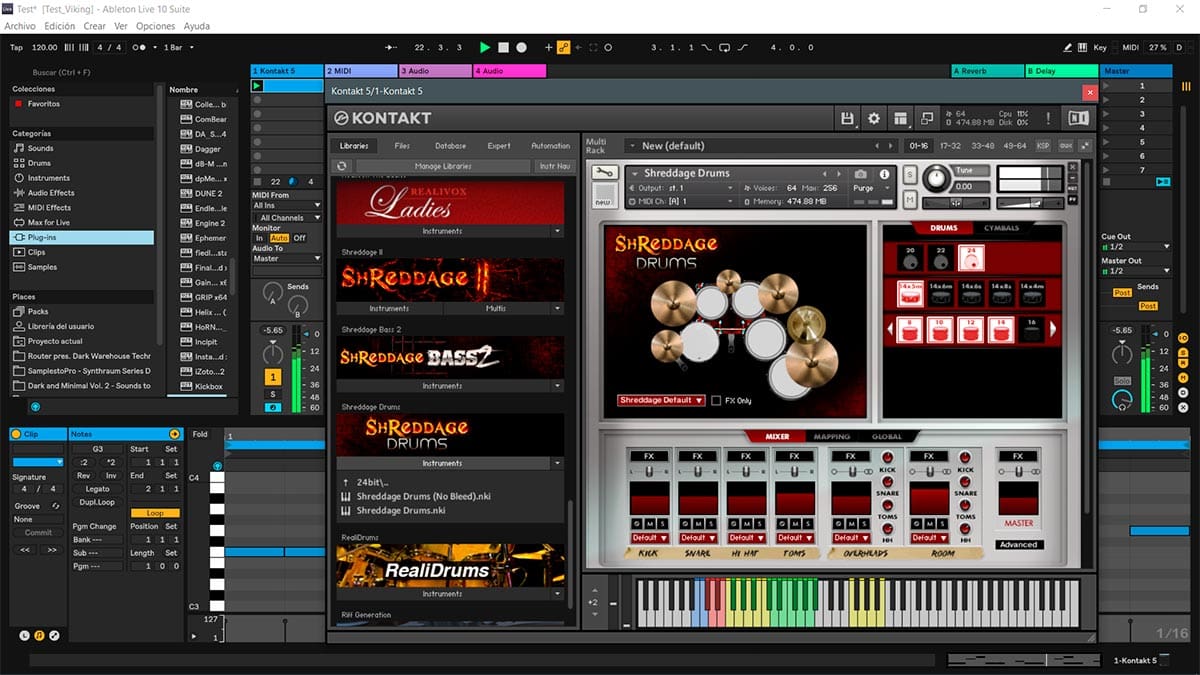 Impact Soundworks Shreddage Drums KONTAKT
Descarga Torrent – Download Torrent
Shreddage Drums KONTAKT WIN-MAC (11,7Gb)
Para descarga de esta página se necesita un cliente Torrent, hay muchos disponibles, tanto para Windows como para MacOSX, aquí les dejo algunos de los mejores clientes…una vez instalado alguno de los programas, los enlaces Torrent se abren de forma automática.