Mercuriall Spark v1-1-1 VST-VST3-AAX WIN x64 x86…Basándose en sus emulaciones anteriores como Tube Amp Ultra 530, combina componentes de amplificador y gabinete con una sola ranura de pedal Stomp (con cuatro opciones), tres efectos simultáneos (Chorus, Reverb y Delay) y una entrada Noise Gate.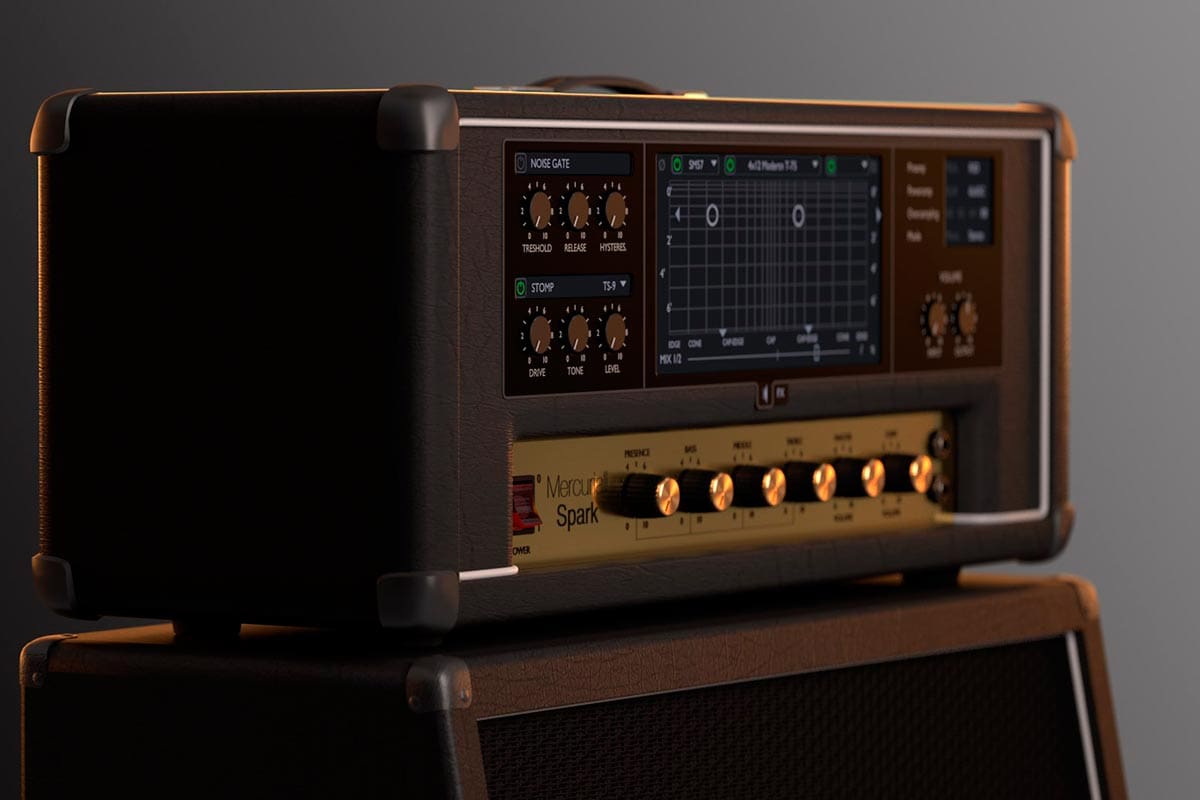 Mercuriall Spark v1-1-1 VST-VST3-AAX WIN x64 x86
Los amplificadores emulados son todos Marshall, con JMP Super Bass (Bajo 67), JMP Super Lead (Lead 68), JCM800 (800) y AFD100 Slash Signature (AFD). En cada caso, obtiene entradas de bajo y alto nivel (I y II), nivel maestro, ganancia y cuatro controles de tono (presencia, graves, medios y agudos). Al igual que los amplificadores, AFD también incluye un interruptor de palanca (n. ° 34) para el mod JCM800.
Para cada amplificador, hay una selección de válvulas de previo y válvulas de amplificador de potencia, y obtienes cuatro opciones de gabinete 4×12 con Celestions (G12T-75, V30 y G12M) y JBL vintage (K120) modernos. Spark incluye tres emulaciones de micrófono (SM57, Sennheiser MD441 y Royer R121), dos de las cuales se pueden usar simultáneamente.
Mercuriall Spark v1-1-1 VST-VST3-AAX WIN x64 x86
Los circuitos electrónicos de amplificadores y pedales se modelan con nuestra tecnología personalizada utilizando redes neuronales
Los pedales, el preamplificador y el amplificador de potencia funcionan dentro del mismo ciclo de sobremuestreo. Por lo tanto, no hay acumulación de latencia y no hay pérdidas adicionales cuando se utilizan varios filtros anti-aliasing
Posicionamiento realista y sin problemas de hasta dos micrófonos simultáneamente
Modo estéreo: los canales derecho e izquierdo se modelan de forma independiente. Este modo es útil para procesar señales estéreo. Por ejemplo, una guitarra de seguimiento doble panorámica
El retardo y la reverberación se pueden usar en paralelo para obtener un efecto más expresivo sin enrutamiento adicional
El complemento admite multihilo de CPU
VST-VST3-AAX de 32bit y 64bit para WINDOWS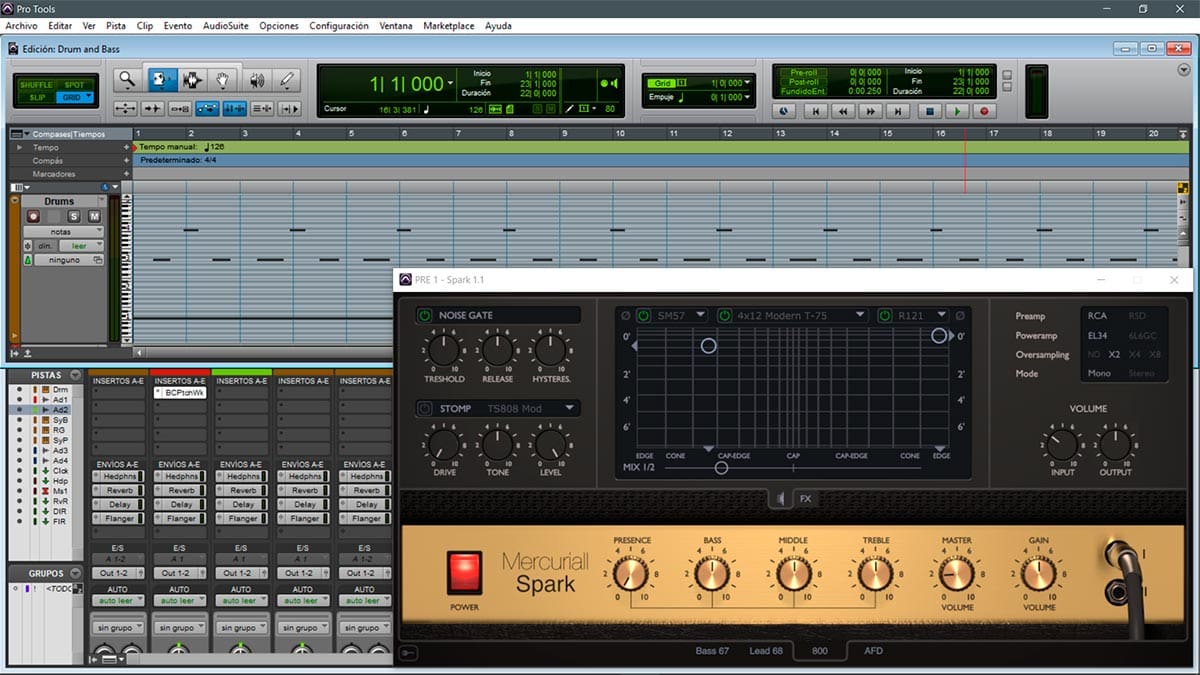 English
Spark is a VST/AU/AAX plugin that models four Marshall® tube amplifiers, four guitar cabinets, four overdrive pedals and a set of the most common spatial effects…Spark is the realization of all our latest achievements in the field of real-time electric circuits modeling. First of all, it's a tube push-pull power amplifier that is working with a reactive load (guitar cabinet), with negative feedback and electric feed chains. This allowed us to implement a truly realistic poweramp saturation (very important for the majority of the Marshall®-based amps), realistic work of the Presence knob and made possible to take into account the influence of the output and power transformers.
Mercuriall Spark v1-1-1 VST-VST3-AAX WIN x64 x86
Electronic circuits of amps and pedals are modeled with our custom technology using Neural Networks
Pedals, preamp and power amp are working within the same oversampling cycle. Thus, there is no latency build-up and no additional losses when using several anti-aliasing filters
Realistic and smooth positioning of up to two microphones simultaneously
Stereo-mode: right and left channels are modeled independently. This mode is useful for processing stereo signals. For example, a panned double tracked guitar
Delay and reverb can be used in parallel to get a more expressive effect without extra routing
Plugin supports CPU multi-threading
VST-VST3-AAX 32bit & 64bit for WINDOWS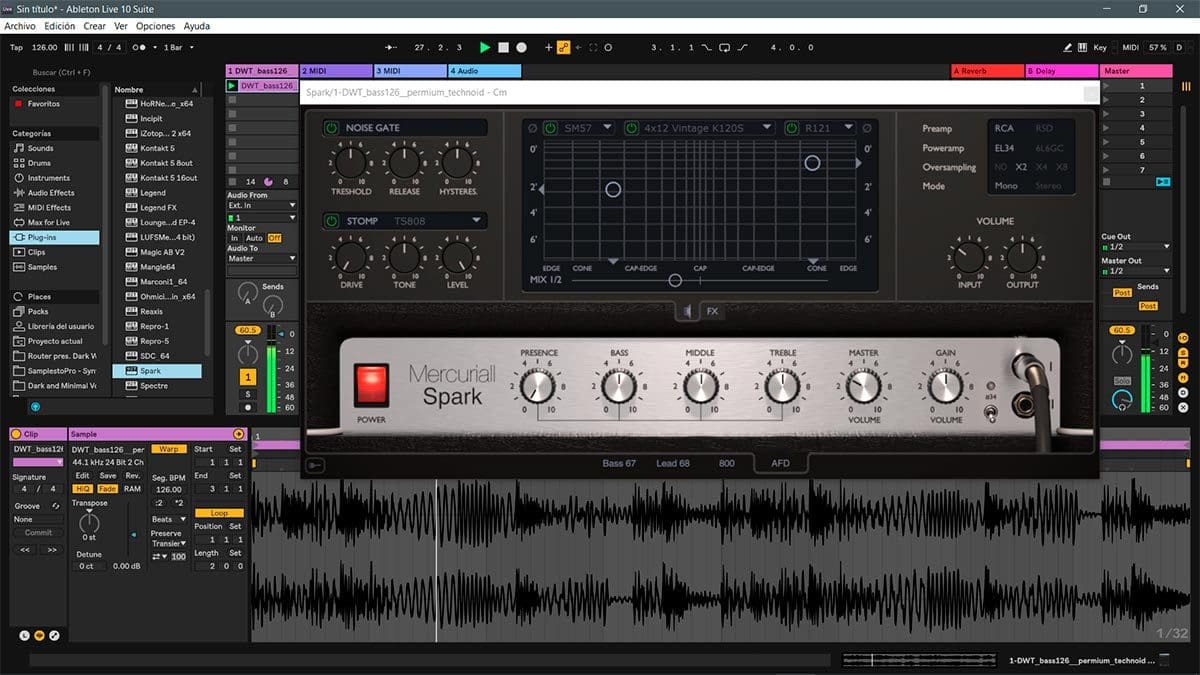 Mercuriall Spark v1-1-1 VST-VST3-AAX WIN x64 x86
INSTALACIÓN:
Puede que tengamos que «

Desactivar SmartScreen

» de Windows para instalar
Ejecutamos el instalador, seleccionamos versión y carpeta de destino
Listos, plugin comprobado en Ableton Live (VST 64bit) y Pro Tools (AAX 64bit)
Descarga Directa – Direct Download
Spark v1.1.1 VST-VST3-AAX WINDOWS x86 x64
Para descarga de esta página se necesita un cliente Torrent, hay muchos disponibles, tanto para Windows como para MacOSX, aquí les dejo algunos de los mejores clientes…una vez instalado alguno de los programas, los enlaces Torrent se abren de forma automática.