Rhythmic Robot Loopscape KONTAKT…Inspirado en los paisajes sonoros experimentales producidos por los pioneros de los 70 como Brian Eno, Loopscape es un sintetizador que crea infinitas complejidades de sonido, modulando y evolucionando a partir de formas de onda sin procesar grabadas en secciones en bucle de la cinta de audio. Es ricamente cálido, totalmente analógico, y cada pulgada sónica ha sido impreso en óxido y pasado a través de las cabezas reproductoras de las cintas antiguas del pasado. Este es el sonido del arte de la reunión científica: la profundidad de la síntesis analógica se ejecuta a través de carretes de cinta reales. Y mira, ¡está cubierto de perillas y controles deslizantes también!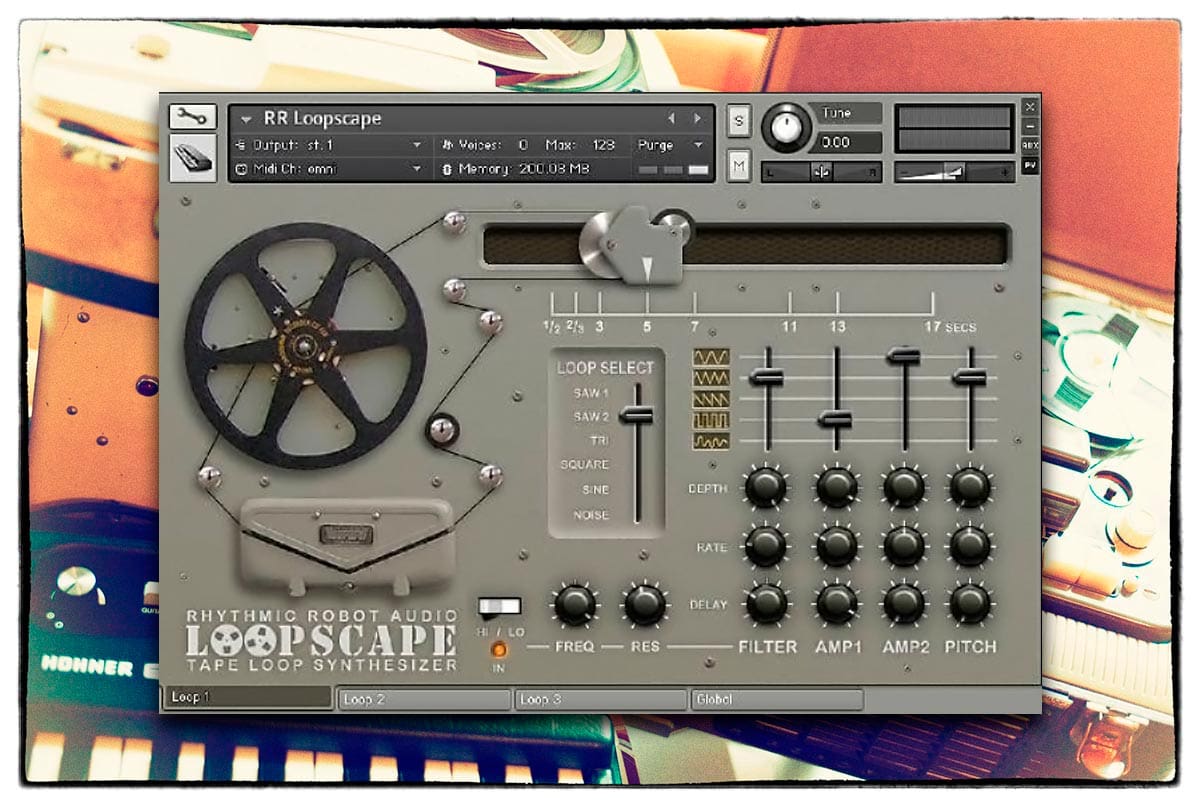 Rhythmic Robot Loopscape KONTAKT
Loopscape comienza con una idea simple, una que encontró tracción con la brigada de concreto musical de los años 60 y 70. En aquel entonces, Brian Eno compuso «Music for Airports», una pieza de instalación de sonido que empleaba bucles de cinta de diferentes longitudes que se ejecutaban simultáneamente. Aunque los bucles individuales circulaban de forma predecible, la combinación de sonido producido por múltiples bucles de diferentes longitudes ejecutándose a la vez creaba un sonido «inconmensurable» que, a todos los efectos prácticos, era poco probable que se repitiera. En cambio, simplemente continuó evolucionando, para siempre, hasta el infinito. ¿No es genial?
Rhythmic Robot Loopscape KONTAKT
Generador de paisajes sonoros en bucle de cinta evolutivo
3 Capas de Loops + Capa Global
8 diferentes longitudes de bucle: medio segundo, dos tercios de segundo, 3, 5, 7, 11, 13 y 17 segundos
Necesario KONTAKT 5.5 o Superior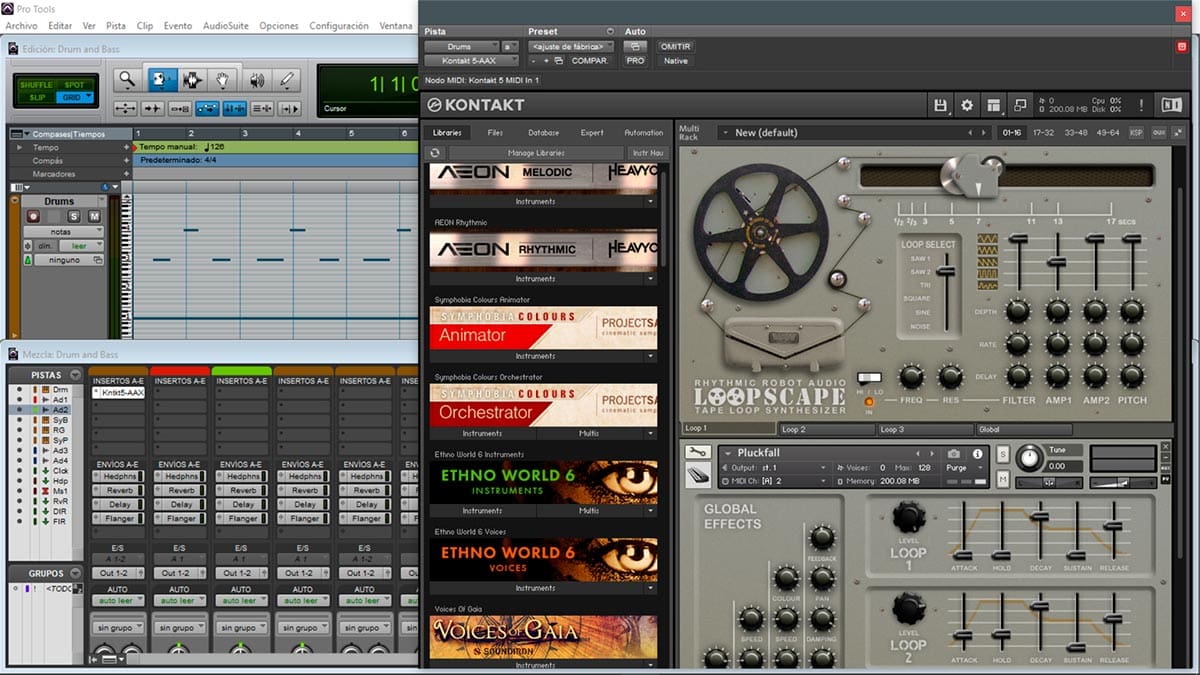 English
Inspired by the experimental soundscapes produced by 70s pioneers like Brian Eno, Loopscape is a synthesiser that creates endlessly modulating, evolving complexities of sound from raw waveforms recorded onto looped sections of audio tape. It is richly warm, thoroughly analogue, and every sonic inch of it has been printed to oxide and passed across the playback heads of vintage tape gear of the past. This is the sound of science meeting art: the depth of analogue synthesis run through real tape spools. And look – it's covered in knobs and sliders, too!
Loopscape starts with a simple idea, one that found traction with the musique concrete brigade of the 60s and 70s. Back then, Brian Eno composed "Music for Airports", a sound installation piece which employed tape loops of different lengths running simultaneously. Although the individual loops cycled round predictably, the combination of sound produced by multiple loops of different lengths running all at once created an "incommensurable" sound that was, to all practical purposes, unlikely ever to repeat. Instead it just continued to evolve, forever, into infinity. Isn't that just cool?
Rhythmic Robot Loopscape KONTAKT
Evolving tape loop-based soundscape generator
3 Loop Layers + Global Controls
8 different loop lengths: half a second, two thirds of a second, 3, 5, 7, 11, 13 and 17 seconds
KONTAKT 5.5+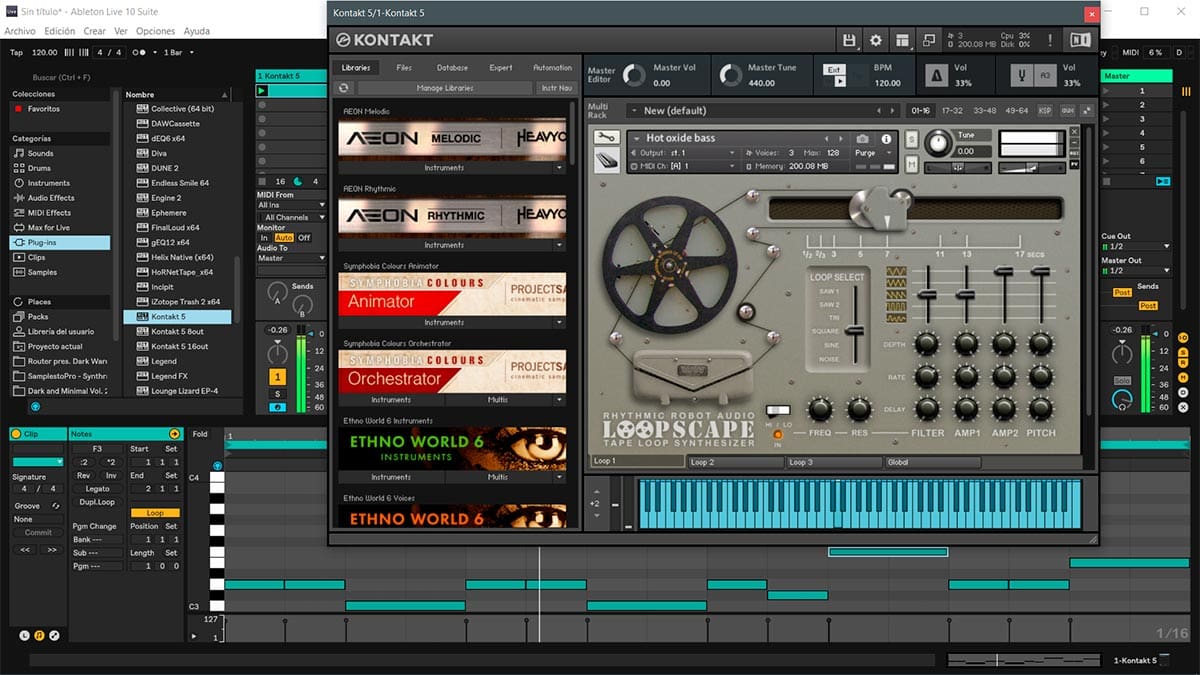 Rhythmic Robot Loopscape KONTAKT
Descarga Directa – Direct Download
Loopscape KONTAKT
Para descarga de esta página se necesita un cliente Torrent, hay muchos disponibles, tanto para Windows como para MacOSX, aquí les dejo algunos de los mejores clientes…una vez instalado alguno de los programas, los enlaces Torrent se abren de forma automática.