PositiveGrid Pro Studio EQ 0-9-277 VST-AAX WINDOWS…El emparejamiento EQ funciona analizando la señal de la pista de entrada y de la cadena lateral: incluso puede ver la respuesta de frecuencia del proceso de emparejamiento en tiempo real. A continuación, analiza la curva de diferencia entre la cadena de entrada y la cadena lateral, y ajusta automáticamente los controles para que coincidan con las diferentes curvas. El proceso de emparejamiento de EQ de la serie Pro utiliza filtros analógicos para que coincida con la diferencia de respuesta de frecuencia, sin agregar filtros de postes para compensar la diferencia de respuesta de frecuencia. El resultado final es un sonido más natural con características de sonido analógico del mundo real.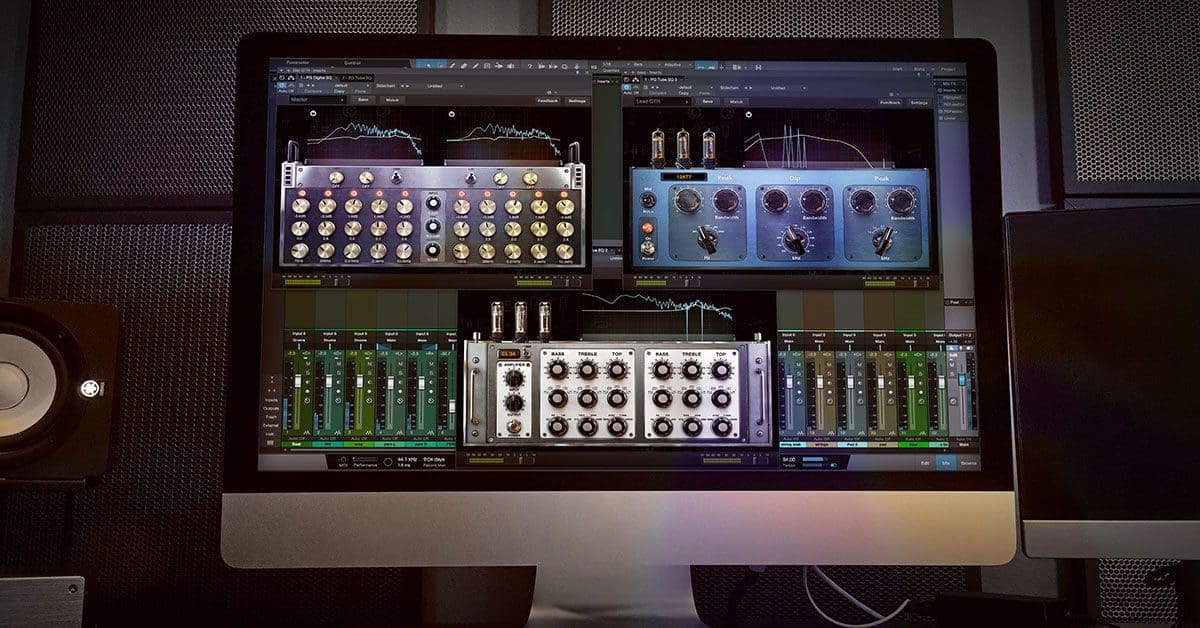 PositiveGrid Pro Studio EQ 0-9-277 VST-AAX WINDOWS
Ecualizador de Válvulas: Cargado con los tubos preamplificadores 12AX7, 12AU7 y 12AT7, el EQ de tubo captura la esencia del ecualizador analógico que se encuentra en los mejores estudios profesionales del mundo, brindándole la mejor solución para agregar color y calidez a sus grabaciones. Viene con paneles de control bajo, medio y alto para que pueda obtener un control de rango de frecuencias completo en un solo módulo EQ.
Digital EQ: proporciona el sonido de EQ digital más claro y transparente que haya visto en un plug-in. Con 5 bandas más filtro de paso alto y bajo para cada canal, su control de amplio alcance le dará a sus mezclas el balance de sonido necesario para un uso profesional. También puede usar el módulo EQ digital para dar forma al tono de las pistas sin alterar la señal de salida.
Passive EQ: Con 3 controles de banda para cada canal, el módulo EQ pasivo brinda una configuración de EQ de sonido analógico auténtico para una mezcla más musical. Puede usar la emulación de amplificador de potencia de tubo disponible para agregar aún más color al sonido de salida, y obtener ese tono rico de los racks EQ del amplificador de válvulas del mundo real.
English
Tube EQ: Loaded with 12AX7, 12AU7 and 12AT7 preamp tubes, the tube EQ captures the essence of analog EQ found in the best professional studios in the world, giving you the ultimate solution to add color and warmth to your recordings. It comes with low, mid, and high control panels so you can get a full frequency range control in one single EQ module.
Digital EQ: Provides the most clear and transparent digital EQ sound ever in a plug-in. With 5 bands plus high pass and low filter for each channel, its wide range control will give your mixes the necessary sound balance for professional use. You can also use the digital EQ module to shape your tracks tone without altering the output signal.
Passive EQ: With 3 band controls for each channel, the passive EQ module gives an authentic analog sounding EQ shaping for a more musical mix. You can use the available tube power amplifier emulation to add even more color to the output sound, and get that rich tone from real world tube amplifier EQ racks.
PositiveGrid Pro Studio EQ 0-9-277 VST-AAX WINDOWS
3 individual EQ – Digital, Tube and Passive
Matching Technology captures any real world analog EQ nuance
Component level modeling, virtually swap out components
Extremely high quality audio processing architecture
Download more EQ profiles (coming soon)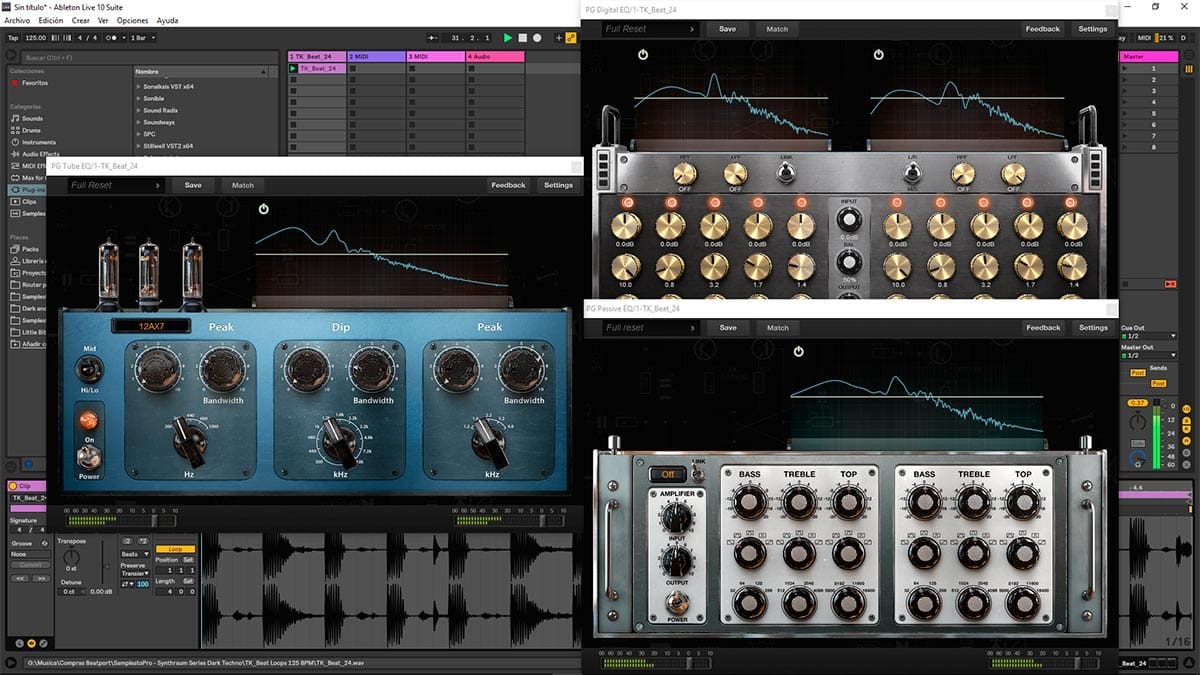 PositiveGrid Pro Studio EQ 0-9-277 VST-AAX WINDOWS
INSTALACIÓN:
Tenemos instaladores independientes de 32bit y 64bit
Seleccionamos versión y carpeta de destino
Con el Keygen autorizamos los tres ecualizadores (seleccionamos Reg by Machine ID)
Listos, plugins comprobados en Ableton Live (VST 64bit) y Pro Tools (AAX 64bit)
Descarga Directa – Direct Download
Pro Series EQ 0.0.9.277 VST-AAX WINDOWS x86 x64
Para descarga de esta página se necesita un cliente Torrent, hay muchos disponibles, tanto para Windows como para MacOSX, aquí les dejo algunos de los mejores clientes…una vez instalado alguno de los programas, los enlaces Torrent se abren de forma automática.