Empty Room Systems EchORek2 VST-AAX WIN x86 x64…El siguiente producto en línea es nuestro nuevo efecto EchORek2. Este Delay es una réplica del famoso Delay analógico, con el disco giratorio. Fue hecho en los 60-ties y 70-ties y todavía está siendo utilizado por muchos estudios de grabación hoy. El EchORek2 tiene el carácter cálido y las modulaciones que hacen que los retardos se sientan alrededor de la señal seca.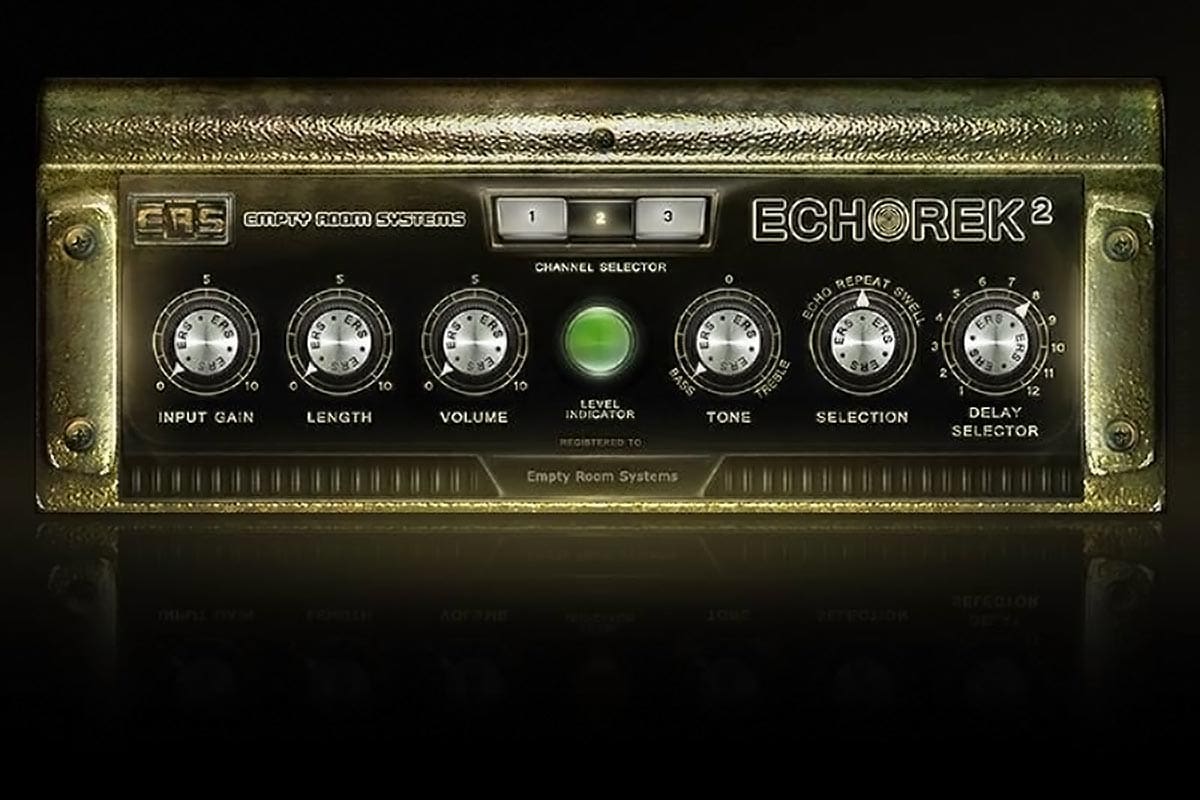 Empty Room Systems EchORek2 VST-AAX WIN x86 x64
ERS EchORek2 Delay es una réplica de la Delay Binson Echorec2. El Delay Original fue construido en los 60-ties y 70-ties y tiene una estructura de sonido en torno al wow y flutter combinado con diskcompression y EQ. Fue modelado después de la unidad dorada de Studio the Church. EchORek2 está disponible en formato de 32 y 64 bits y puede generar fuentes y salidas mono y estéreo. Una versión de Windows AAX de 64 bits está disponible bajo pedido especial y estará en el instalador dentro de unos días.
Empty Room Systems EchORek2 VST-AAX WIN x86 x64
Réplica del Delay Binson Echorec2.
Soporta: 44.1/48/88.2/96 kHz Mono, estéreo y 5.1 Surround 32/64 bits
VST de 32bit y 64bit para WINDOWS
Interfaz de usuario nueva y más pequeña.
Algoritmo clásico mejorado que es más transparente y ha mejorado la compatibilidad mono.
Un algoritmo extra moderno. Esta configuración está especialmente desarrollada para instrumentos melódicos.
Soporte de sonido 5.1, con control de volumen en cada canal.
Un nuevo interruptor frontal / posterior. En el modo 5.1 también invierte los canales frontales y envolventes,
Preajustes y un manejador de preajustes, por lo que es más fácil comenzar a trabajar con el EMpTy 250,
Numerosas correcciones de errores.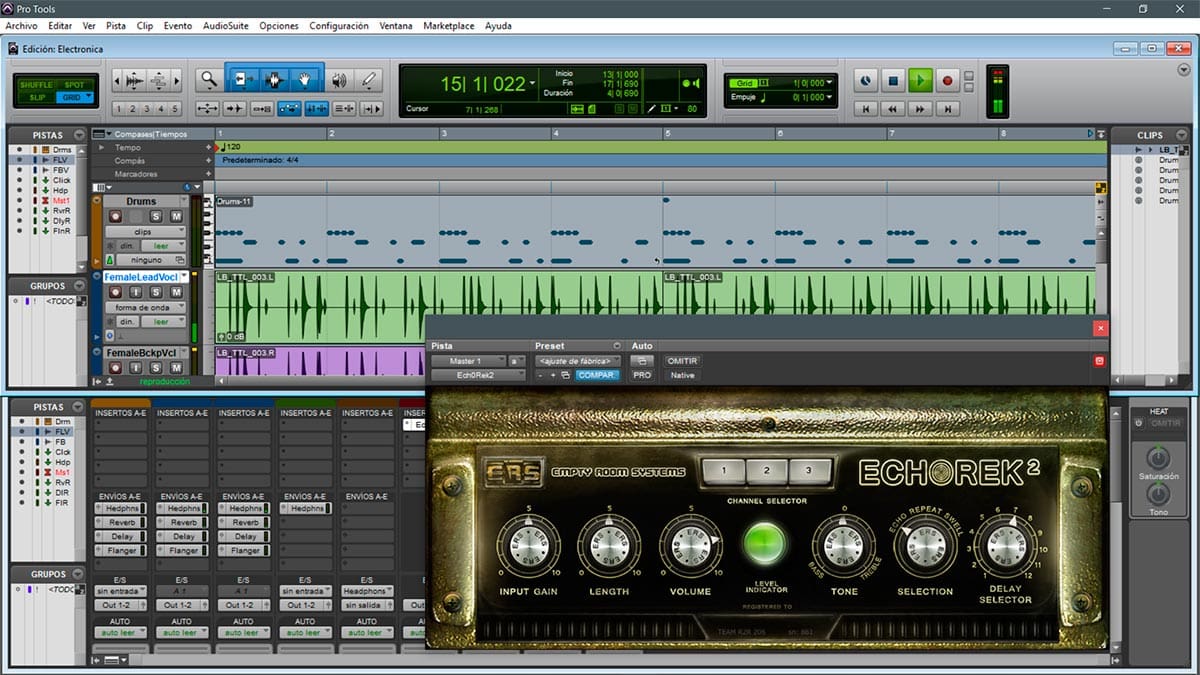 English
ERS EchORek2 Delay is a replica of the Binson Echorec2 delay. This package contains a licence for one license-owner and can be used on all computers the license-owner uses….The Original delay was build in the the 60-ties and the 70-ties and has got a soundcharacter build around the wow and flutter combined with diskcompression and EQ. It was modelled after the Golden unit form Studio the Church. The EchORek2 is available in 32 and 64 bit format and can handel mono and stereo sources and outputs. A windows AAX 64 bits version is available on special request and will be in the installer in a few days.
Empty Room Systems EchORek2 VST-AAX WIN x86 x64
Replication of the Binson Echorec2 delay
New and smaller User interface.
An improved classic algorithm that is more transparent and has improved mono compatibility.
An extra modern algorithm. This setting is specially build for melodic instruments.
5.1 sound support , with volume control on every channel.
A new front/back switch. In 5.1 mode it also reverses the front and surround channels.
Presets and a presetshandler, so it is easier to start working with the EMpTy 250.
Numerous bug fixes.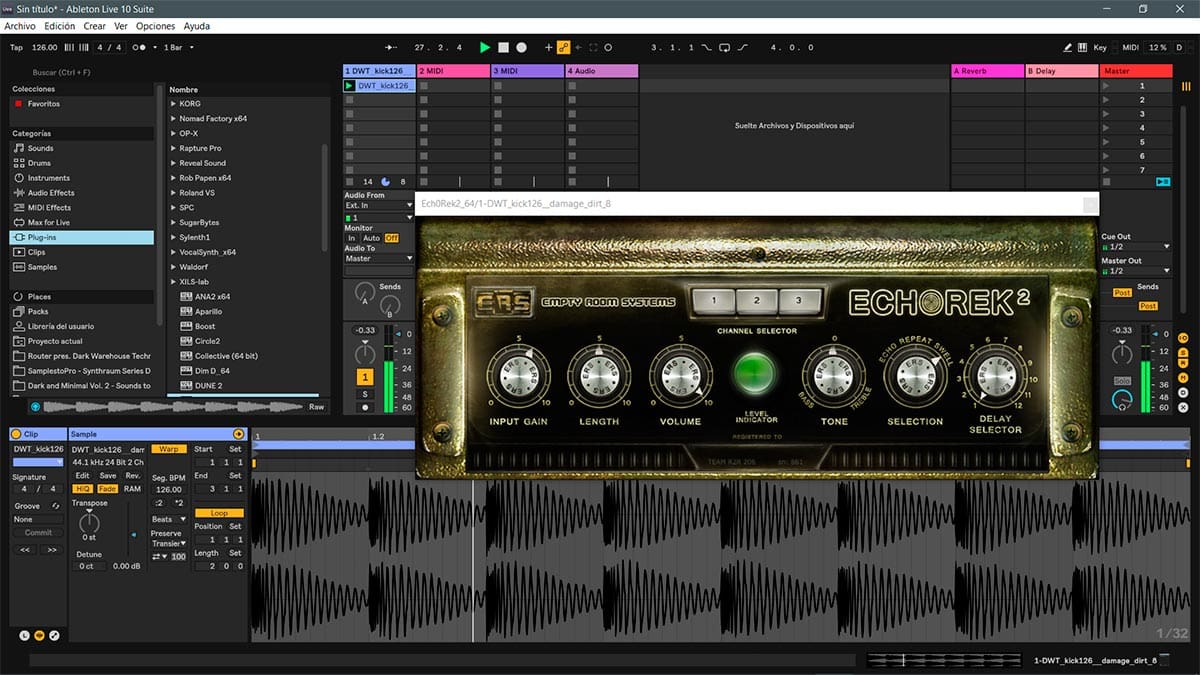 Empty Room Systems EchORek2 VST-AAX WIN x86 x64
INSTALACIÓN:
Copiamos el plugin según nuestra versión a nuestra carpeta de plugins
Creamos una carpeta llamada «Empty Room Systems» en nuestros documentos
Copiamos la licencia «keyfile.ersk» a la carpeta que hemos creado
Listos, plugin comprobado en Ableton Live (VST 64bit) y Pro Tools (VST con Patchwork)
Descarga Directa – Direct Download
EchoRek2 1.0.1 VST-AAX WIN x86 x64
Para descarga de esta página se necesita un cliente Torrent, hay muchos disponibles, tanto para Windows como para MacOSX, aquí les dejo algunos de los mejores clientes…una vez instalado alguno de los programas, los enlaces Torrent se abren de forma automática.