Yamaha Vocaloid 5-0-3 WINDOWS x64 and Libraries…»VOCALOID 5 agrega vocalistas virtuales a su entorno de producción musical. Pueden cantar sus letras y melodías en sus voces favoritas y estilos de canto deseados. Disfruta la experiencia de poder editar voces de canto como quieras «, dice Yoichiro Saito, Gerente General, División DMI de Yamaha Corporation.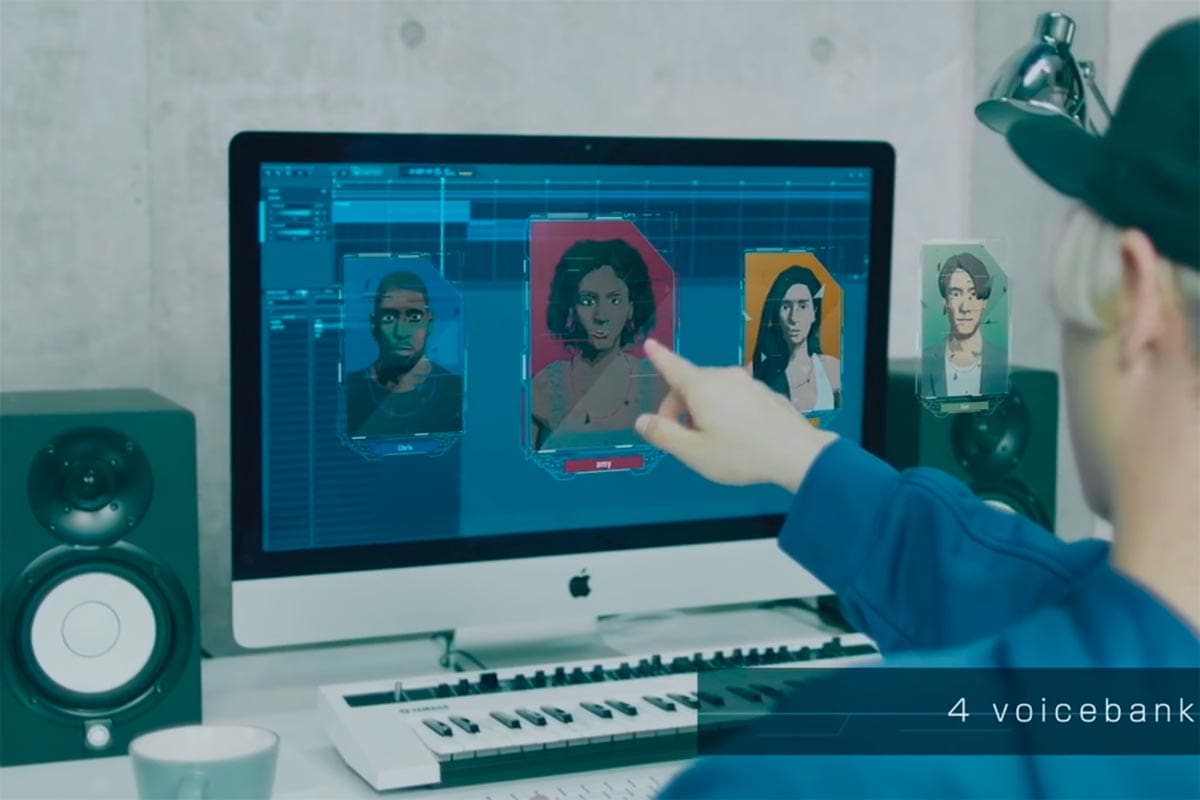 Yamaha Vocaloid 5-0-3 WINDOWS x64 and Libraries
El sintetizador de canto VOCALOID hace posible producir fácilmente cualquier tipo de voz para cantar que pueda imaginar usando solo una computadora. Para este producto, la primera nueva versión de la gama de software VOCALOID lanzada en 4 años, el flujo de producción se ha revisado drásticamente en línea con el objetivo de que los diversos productores musicales de hoy en día incorporen una gama más amplia de cantantes virtuales en su música. Este nuevo software ayuda a aumentar la velocidad y la eficiencia al producir voces de canto.
Yamaha Vocaloid 5-0-3 WINDOWS x64 and Libraries
Creación de canciones de arrastrar y soltar: Más de 2,000 frases preestablecidas y audio
Permite una expresión vocal realista: Efectos de Attack & Release, herramientas emocionales
Conversión instantánea de tus estilos y voces deseados: Función de estilo
Control fino de la tensión vocal y la cantidad de aliento: 3 nuevos parámetros de expresión vocal
Incluye un montón de voces para cada género: 4 bancos de voz (masculino y femenino, japonés e inglés)
Crea pistas vocales completas con una sola aplicación: 11 tipos de efectos de audio
Mejor funcionalidad externa, mejor eficiencia de producción: VST, AU, salida MIDI externa
Encienda sus voces favoritas con VOCALOID5: Compatible con VOCALOID3 y 4 bancos de voz
Incluye soporte de software para Cubase: Editor de VOCALOID 4.5 para Cubase
Vocaloid 5.0.2:
Corrige un error en la versión de Windows donde el programa se bloquea al realizar una mezcla de audio.
Corregido: Aparte de 44.1kHz en la versión de Windows VSTi para FL Studio hace que el programa se congele.
Corregido: El encabezado de pista desaparecerá en la versión de Mac VSTi / AU para Ableton Live.
Mejoras generales de estabilidad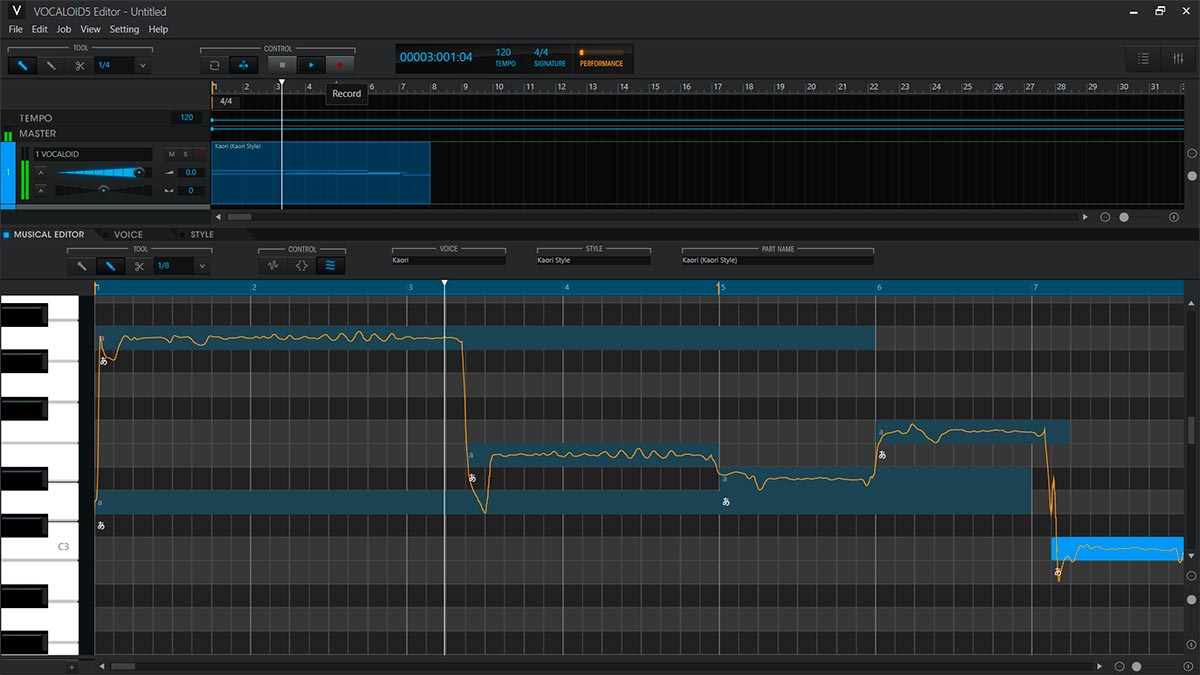 English
The VOCALOID singing synthesizer makes it possible to easily produce any kind of singing voice you can imagine using just a computer. For this product, the first new version of the VOCALOID software range released in 4 years, production flow has been drastically overhauled in line with the aim of having today's diverse music producers incorporate a wider line-up of virtual singers into their music. This new software helps increases speed and efficiency when producing singing voices.
Yamaha Vocaloid 5-0-3 WINDOWS x64 and Libraries
Drag-and-drop song creation…Over 2,000 preset phrases & audio
Allows for realistic vocal expression…Attack & release effects, emotion tools
Instant conversion of your desired styles & voices…Style function
Fine control of vocal tension and amount of breath…3 new vocal expression parameters
Includes a wealth of voices for every genre…4 voicebanks (male & female, Japanese & English)
Create complete vocal tracks with a single application…11 kinds of audio effects
Better external functionality, improved production efficiency…VST, AU, external MIDI input
Power up your favorite voices with VOCALOID5…Compatible with VOCALOID3 & 4 voicebanks
Includes support software for Cubase…VOCALOID 4.5 Editor for Cubase
Vocaloid 5.0.2:
Fixes a bug in the Windows version where the program crashes when you perform an audio mixdown.
Fixed: Rate other than 44.1kHz in the Windows version VSTi for FL Studio causes the program to freeze.
Fixed: Track header to disappear in the Mac version VSTi/AU for Ableton Live.
General stability improvements
Yamaha Vocaloid 5-0-3 WINDOWS x64 and Libraries
INSTALACIÓN:
Ejecutamos el instalador de Vocaloid «VOCALOID5_Editor_5.0.1»
Ejecutamos la actualización «VOCALOID5_Editor_5.0.3»
Para Cubase tenemos el instalador «VOCALOID4_5_Editor_for_Cubase_4.5.0»
Instalamos las expansiones de voces (el programa no funciona sin packs de voces)
Ejecutamos el crack «VOCALOID5_Try»
Listos, aplicación comprobada en Windows 10 64bit

NOTA:

Si ya tenemos una instalación, tan solo tenemos que actualizar y aplicar el parche
Descarga Directa – Direct Download
Yamaha Vocaloid v5.0.3 WINDOWS x64 (13,2Gb)
Para descarga de esta página se necesita un cliente Torrent, hay muchos disponibles, tanto para Windows como para MacOSX, aquí les dejo algunos de los mejores clientes…una vez instalado alguno de los programas, los enlaces Torrent se abren de forma automática.