Inear Display Cruelle 1-3 VST-AU WIN-OSX…Cruelle es un complemento de distorsión brutal diseñado para convertir los sonidos en tonos de retroalimentación gritones y artefactos de falla. Cruelle combina un filtro con un procesador de efecto de distorsión y todo tiene una gran cantidad de modulación de velocidad de audio. ¡El resultado suena loco y brutal al mismo tiempo!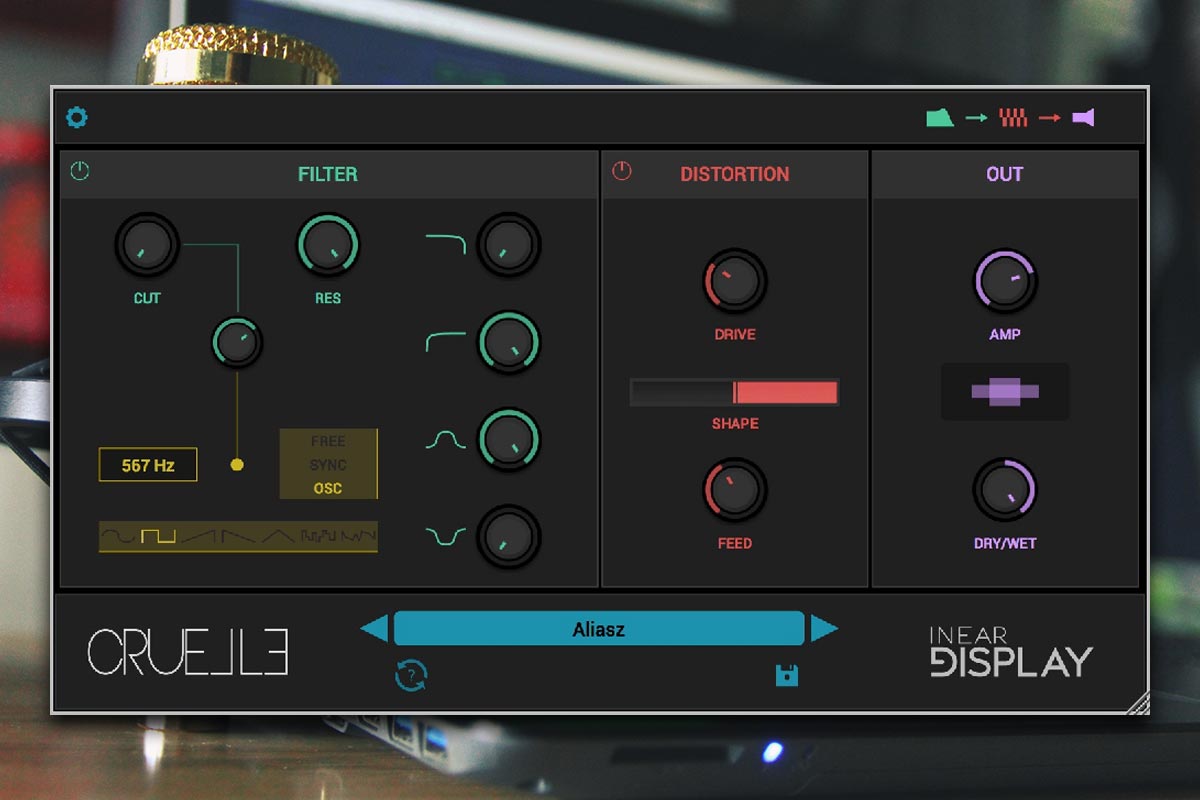 Inear Display Cruelle 1-3 VST-AU WIN-OSX
Los efectos de distorsión son muy comunes en el mercado de complementos. Por encima de todo, este tipo de efectos se encuentra en los multiefectos de software para bajos y guitarras menos para sintetizadores. Pero hay desarrolladores de software como Inear Display que incorporan efectos de distorsión tan típicos en complementos que tienen un gran enfoque en el diseño de sonido.
Inear Display Cruelle 1-3 VST-AU WIN-OSX
Filtro de estilo analógico.
Modulador de velocidad de audio dedicado para el corte del filtro.
Salidas paralelas para 4 tipos de filtros: paso bajo, paso alto, paso de banda, muesca.
7 formas clásicas para el modulador.
Velocidad de modulación desde 0,001 Hz hasta 1000 Hz.
Host Clock Sync opcional para la tasa de modulación.
Distorsión digital sobremuestreada.
Habilidad para transformarse entre 2 algoritmos de distorsión.
Retroalimentación del módulo de distorsión.
Posibilidad de configurar el filtro ya sea pre o post distorsión.
Filtros y módulos de distorsión Bypass individual.
Señal procesada de control de amplitud.
Control seco / húmedo.
Aleatorizador
Más de 40 presets de fábrica.
Visualizador de señal.
Definir un parche de inicio personalizado.
Aprender MIDI. Soporte de cambio de programa MIDI.
English
Cruelle is a brutal distortion plugin designed to turn sounds into screaming feedback tones and glitch artifacts. Cruelle combines a filter with a distortion effect processor and the whole tasted with plenty of audio rate modulation. The result sounds crazy and brutal at the same time! Distortion effects are very common in the plugin market. Above all, this sort of effects is found in software multi-effects for bass and guitars less for synths. But there are software developers such as Inear Display who incorporate such typical distortion effects in plugins that has a big focus in sound design.
Inear Display Cruelle 1-3 VST-AU WIN-OSX
Analog Style Filter.
Dedicated Audio Rate Modulator for the Filter Cutoff.
Parallel Outputs for 4 Filter Types: Lowpass, Highpass, Bandpass, Notch.
7 Classic Shapes for the Modulator.
Modulation Rate from 0.001 Hz up to 1000 Hz.
Optional Host Clock Sync for the Modulation Rate.
Oversampled Digital Distortion.
Ability to Morph between 2 Distortion algorithms.
Distortion Module Feedback.
Ability to set the Filter either Pre or Post Distortion.
Filter and Distortion Modules Individual Bypass.
Processed signal Amplitude control.
Dry/Wet Control.
Randomizer.
Over 40 factory presets.
Signal Visualizer.
Define a custom startup patch.
MIDI Learn. MIDI program change support.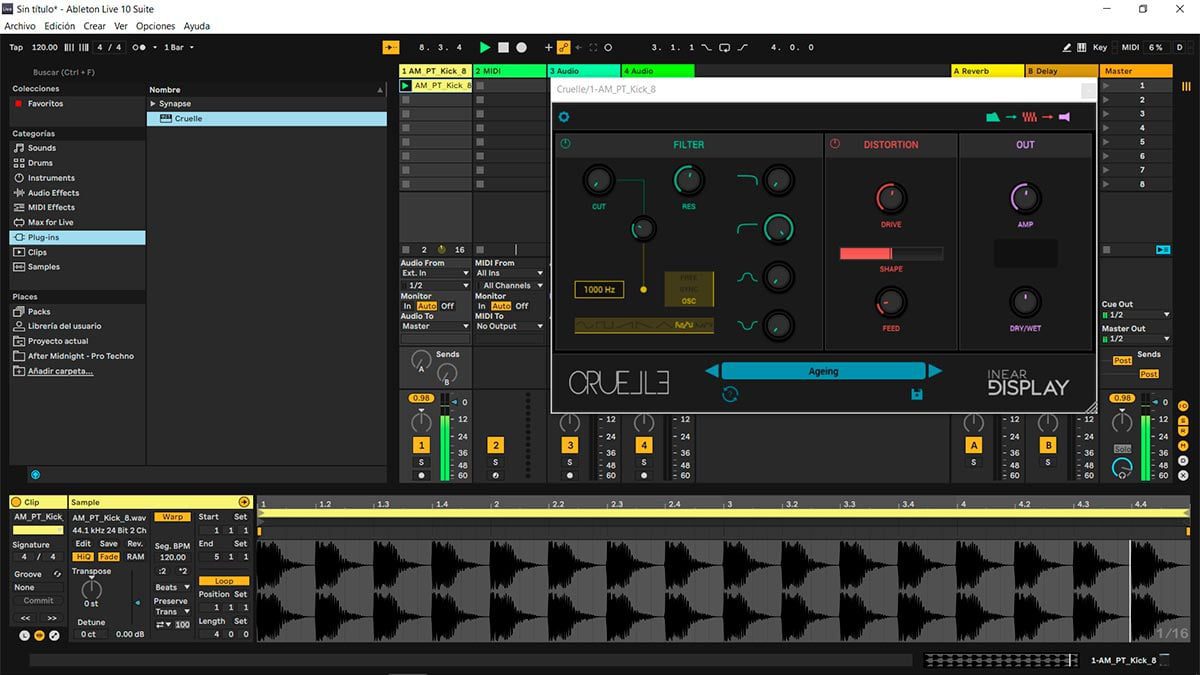 Inear Display Cruelle 1-3 VST-AU WIN-OSX
INSTALACIÓN:

Puede que tengamos que «

Desactivar SmartScreen

» de Windows para poder instalar
Comprobado en Ableton Live (VST 64bit) y Pro Tools (AAX 64bit)
Descarga Directa – Direct Download
Cruelle v1.3 VST-AU

WIN-MAC OSX
32bit-64bit
Para descarga de esta página se necesita un cliente Torrent, hay muchos disponibles, tanto para Windows como para MacOSX, aquí les dejo algunos de los mejores clientes…una vez instalado alguno de los programas, los enlaces Torrent se abren de forma automática.