ProAudio DSP DSM V2 2-8 VST-AAX WiN…Desarrollado por Paul Frindle, el desarrollador de algunos de los productos más respetados y queridos en la historia de la grabación, incluidas las consolas de la serie SSL E / G y las poderosas placas digitales SONY OXFORD OXF-3. Habla sobre un legado de audio serio aquí.
ProAudio DSP DSM V2 2-8 VST-AAX WiN
El complemento DSM V2 utiliza el análisis FFT para capturar con precisión las características de frecuencia y nivel de su material de audio. Estos datos FFT «capturados» pueden entonces ser controlados dinámicamente usando parámetros estándar (como Umbral, Relación, Ataque, Desintegración y Ganancia). Pero a diferencia de los procesadores dinámicos típicos, estos controles afectan directamente a los datos FFT, no solo al audio. De esta manera, puede capturar las características de cualquier señal de audio y aplicarla a cualquier otro sonido o parte.
Se pueden obtener resultados verdaderamente profesionales rápidamente para varios procesos dinámicos, que incluyen (pero no se limitan a): Mejora de volumen, Compresión, Mejora vocal, De-Essing, ajuste de diferentes canciones entre sí en la masterización, etc. El DSM también incluye una función de Limitador y Dithering de un solo botón, optimizado para trabajar con la etapa de compresión de 18 bandas (!) Del DSM.
ProAudio DSP DSM V2 2-8 VST-AAX WiN
Controla tanto la respuesta de frecuencia como las características dinámicas del material de audio
Captura, modifica y vuelve a aplicar rápidamente el carácter de sonido a su propia fuente
Mapeo de caracteres de sonido entre mezclas completas, pistas, partes vocales e instrumentos
Coincidencia de continuidad en la masterización
El control de ataque de baja frecuencia
El control de Liberación de alta frecuencia
Umbral paramétrico
Operación estéreo o dual mono
Incluido Dither de 24 bits, con una opción de Dither de 16 bits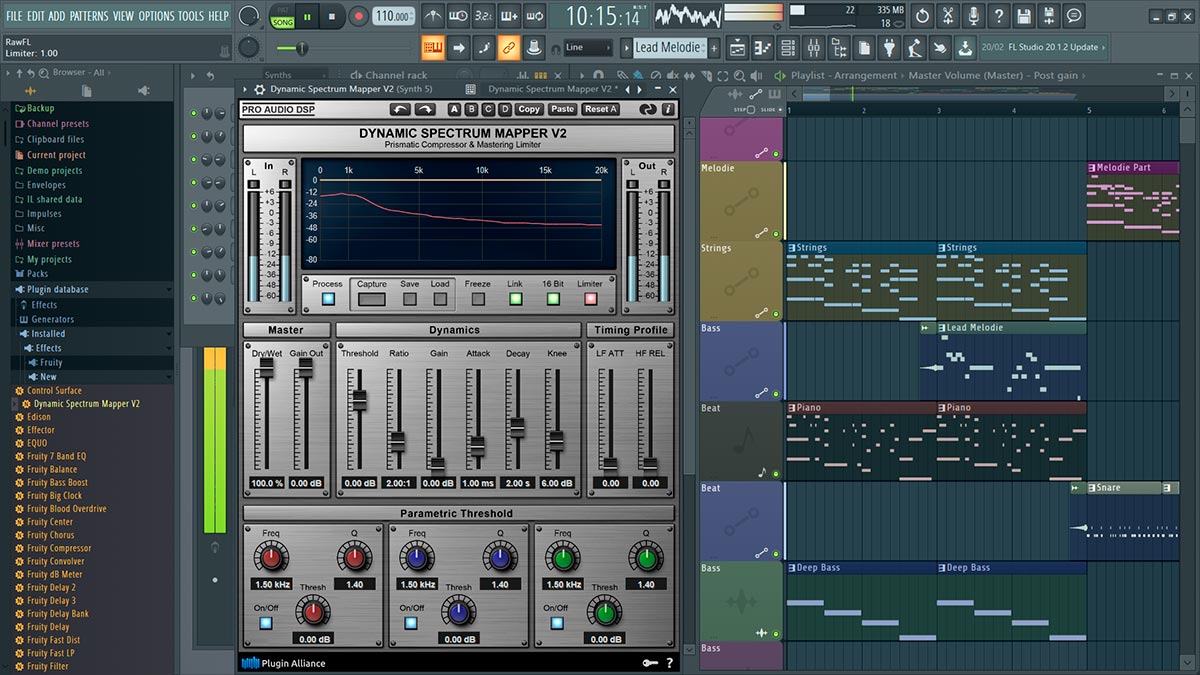 English
Developed by Paul Frindle, the developer of some of the most respected and beloved products in the recording history, including the SSL E / G series consoles, and the mighty SONY OXFORD OXF-3 digital boards. Talk about some serious audio legacy here…The DSM V2 plugin uses FFT analysis to accurately capture both, the frequency and level characteristics of your audio material. This «captured» FFT data can then be dynamically controlled using standard parameters (like Threshold, Ratio, Attack, Decay and Gain).
But unlike typical dynamic processors, these controls directly affect the FFT data, not just the audio. This way, you can capture the characteristics of any audio signal and apply it to any other sound or part! Truly professional results can be achieved quickly for several dynamics processes, including (but not limited to): Loudness Enhancement, Compression, Vocal enhancement, De-Essing, adjusting different songs to each other in mastering, etc. The DSM also includes a single-button Limiter function and Dithering, optimized to work with the DSM's 18-band (!) compression stage.
ProAudio DSP DSM V2 2-8 VST-AAX WiN
Controls both the frequency response and dynamic characteristics of audio
Quickly captures, modifies, and re-applies sound character to its own source
Sound character mapping between whole mixes, tracks, vocal parts, and instruments
Continuity matching in mastering
Low Frequency Attack
High Frequency Release
Parametric Threshold
Stereo or dual mono operation
Included 24 bit Dither, with a selectable 16-bit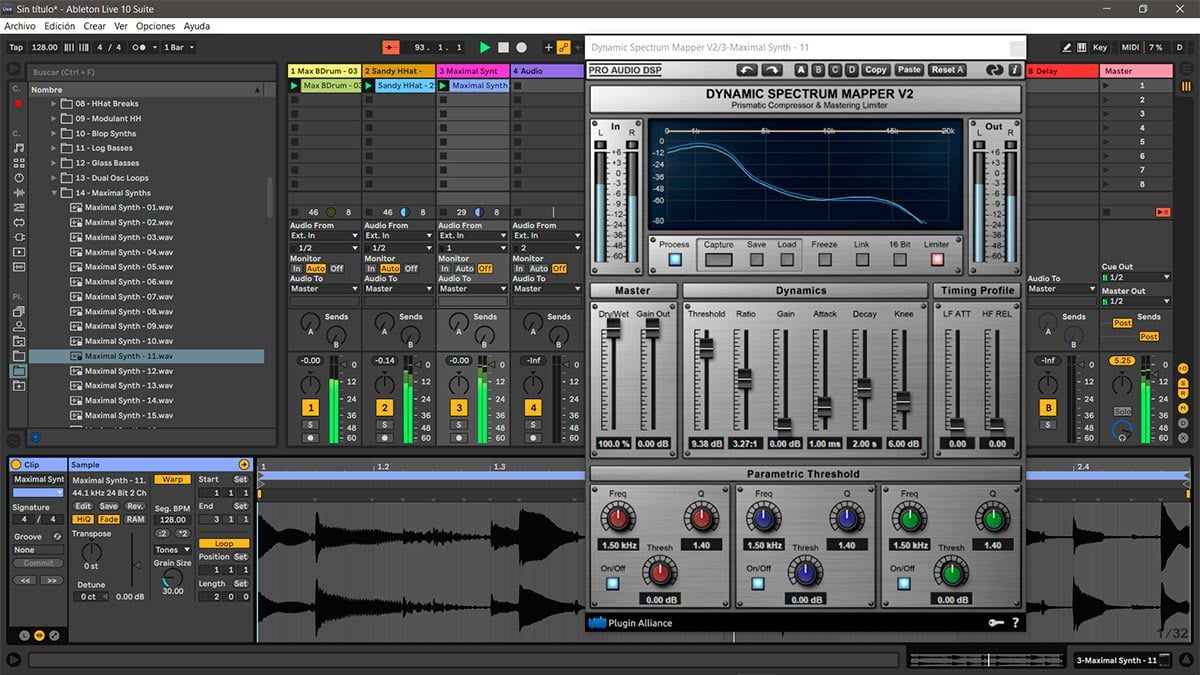 ProAudio DSP DSM V2 2-8 VST-AAX WiN
Descarga Directa – Direct Download
ProAudio DSP DSM v2-8 VST-VST3-AAX WiN x86 x64
Para descarga de esta página se necesita un cliente Torrent, hay muchos disponibles, tanto para Windows como para MacOSX, aquí les dejo algunos de los mejores clientes…una vez instalado alguno de los programas, los enlaces Torrent se abren de forma automática.