MS Trailer Strings KONTAKT…Las cuerdas del remolque comparten el mismo mantra que su primo corpulento y corpulento sigue: LOUD, ENORME, AGRESIVO. Conjunto de 60 cuerdas: 18 violines, 16 violas, 14 chelos y 12 contrabajos grabados por separado en la misma sala de conciertos que Trailer Brass. También hemos incorporado nuestra disposición de asientos anchos / centrados para ayudar a lograr la misma estética moderna y de gran tamaño que buscábamos.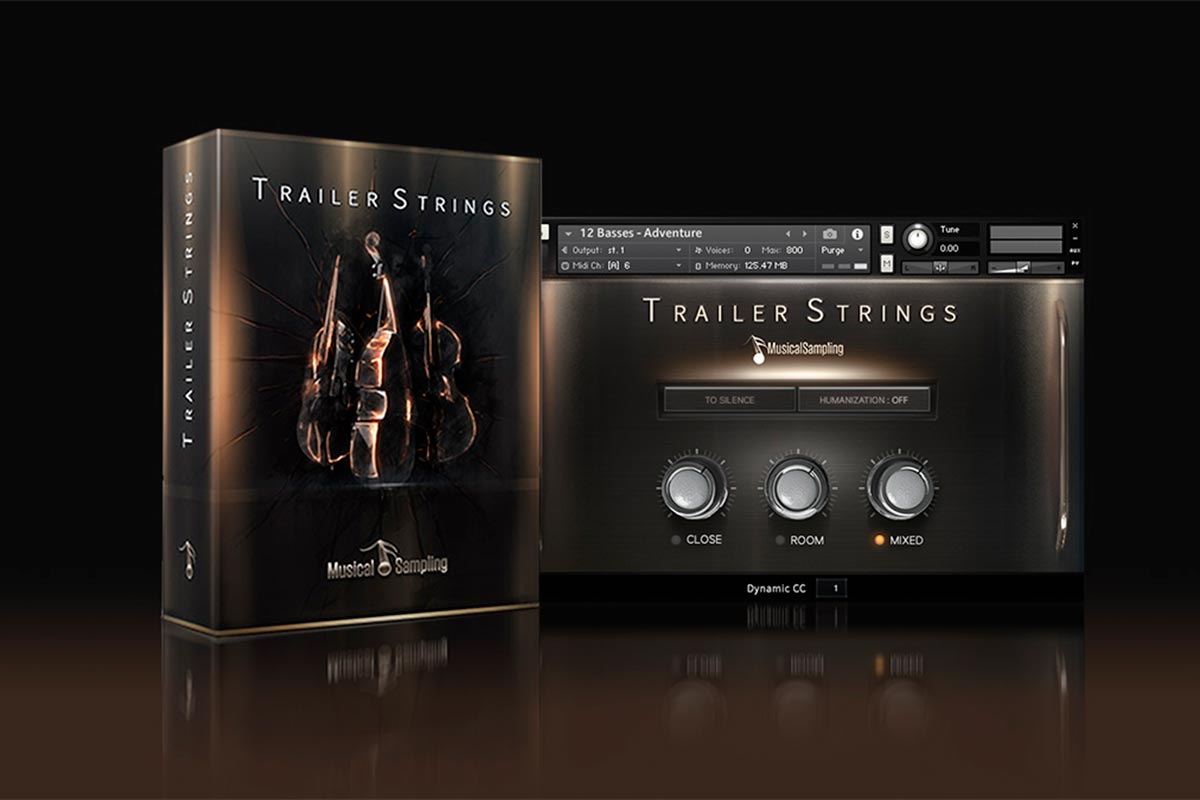 MS Trailer Brass v1-1 KONTAKT
Lo que obtienes es un conjunto útil de articulaciones cortas y largas, pero con un tamaño y claridad específicamente orientado a producciones de gran alcance (hugh-jan-tik). Al igual que con el bronce, realmente presionamos a los jugadores para que nos dieran todo lo que tenían con la dinámica de triple forte. Después de una serie de pedidos implacables exigiendo «¡MÁS!» Volumen, los jugadores realmente navegaron a través de inspiradas, arrebatadoras actuaciones.
MS Trailer Brass v1-1 KONTAKT
Biblioteca complementaria a las cadenas de remolque.
Grabado en una gran sala de conciertos.

Cuatro secciones: 18 Violines, 16 Violas, 14 Violoncelos, 12 Bajos.

Programación Morph Stacking permite que cualquier longitud de nota suene natural.
Grabado en el centro, amplio arreglo de asientos a través del escenario.
Para silenciar la función.
Caracterización de humanización ajustable.
Incluye verdadero muestreo FFF.
Tres posiciones de micrófono: Cerrar, Sala, Mixto.
Muestras de la Horda procesada para máxima carne.
Parches personalizados de diseño de sonido procedentes de grabaciones de latón.
Grabado en 48 khz / 24 bits.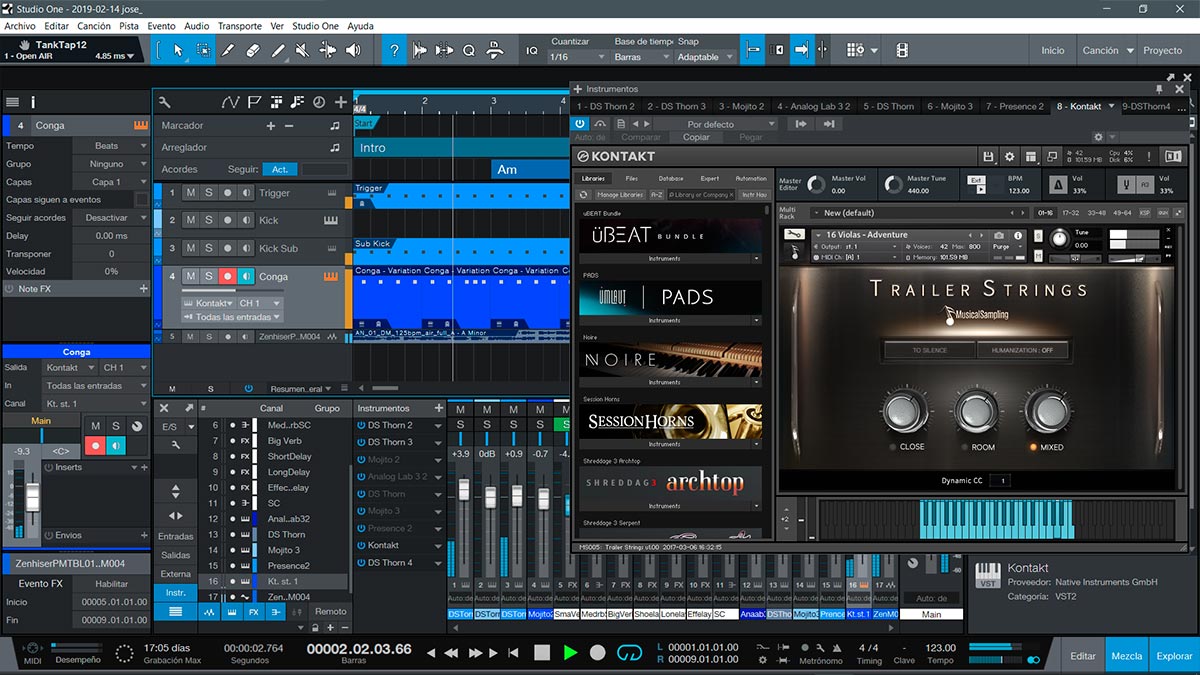 English
Trailer Strings shares the same mantra its portly, brassy cousin follows: LOUD, HUGE, AGGRESSIVE. 60-string ensemble: 18 violins, 16 violas, 14 cellos and 12 double basses recorded separately in the same concert hall as Trailer Brass. We've also incorporated our wide/centered seating arrangement to help achieve the same modern, oversized aesthetic we were going for.

What you get is a useful array of short and long articulations, but with a size and clarity that's specifically geared towards hugantic (hugh-jan-tik), over-the-top productions. As with the brass, we really pushed the players to give us everything they had with the triple-forte dynamic. After a series of unrelenting requests demanding «MORE!» volume, the players really sailed through with inspired, bow hair-snapping performances.
MS Trailer Brass v1-1 KONTAKT
Companion library to Trailer Strings.
Recorded in a large concert hall.
Four sections: 18 Violins, 16 Violas, 14 Cellos, 12 Basses.
Morph Stacking programming allows any note length to sound natural.
Recorded in centered, wide seating arrangement across the stage.
To Silence feature.
Adjustable Humanization feature.
Includes true FFF sampling.
Three microphone positions: Close, Room, Mixed.
Processed Horde samples for maximum beefiness.
Custom Sound Design patches sourced from brass recordings.
Recorded in 48 khz / 24-bit.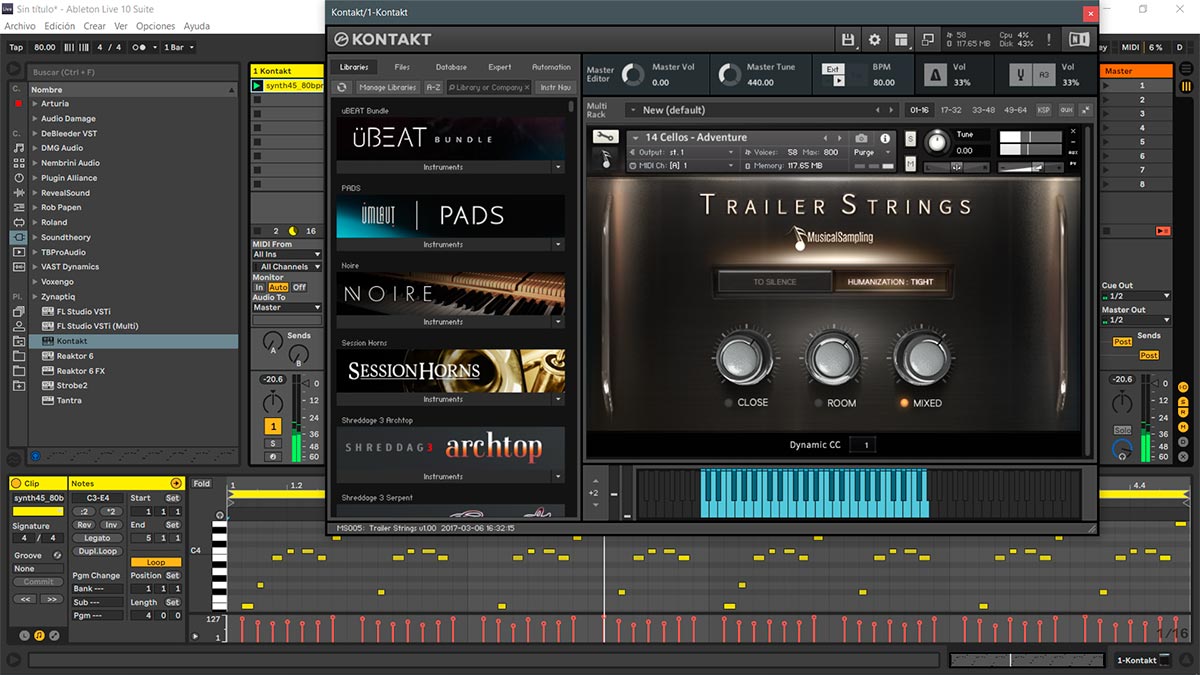 MS Trailer Brass v1-1 KONTAKT
Descarga Directa – Direct Download
Trailer Strings KONTAKT (5.31Gb)
Para descarga de esta página se necesita un cliente Torrent, hay muchos disponibles, tanto para Windows como para MacOSX, aquí les dejo algunos de los mejores clientes…una vez instalado alguno de los programas, los enlaces Torrent se abren de forma automática.