Boom Library Toons WAV…¿Podría una caricatura alguna vez estar completa sin el sonido correcto (qué sería Road Runner sin su firma "beep-beep?")? Muchos de tus creativos nos pidieron que te brindáramos el audio de alta calidad que necesitas para que tus personajes y sus entornos cobren vida. ¿Nuestra respuesta? BOOM TOONS! ¡SFX ya está aquí!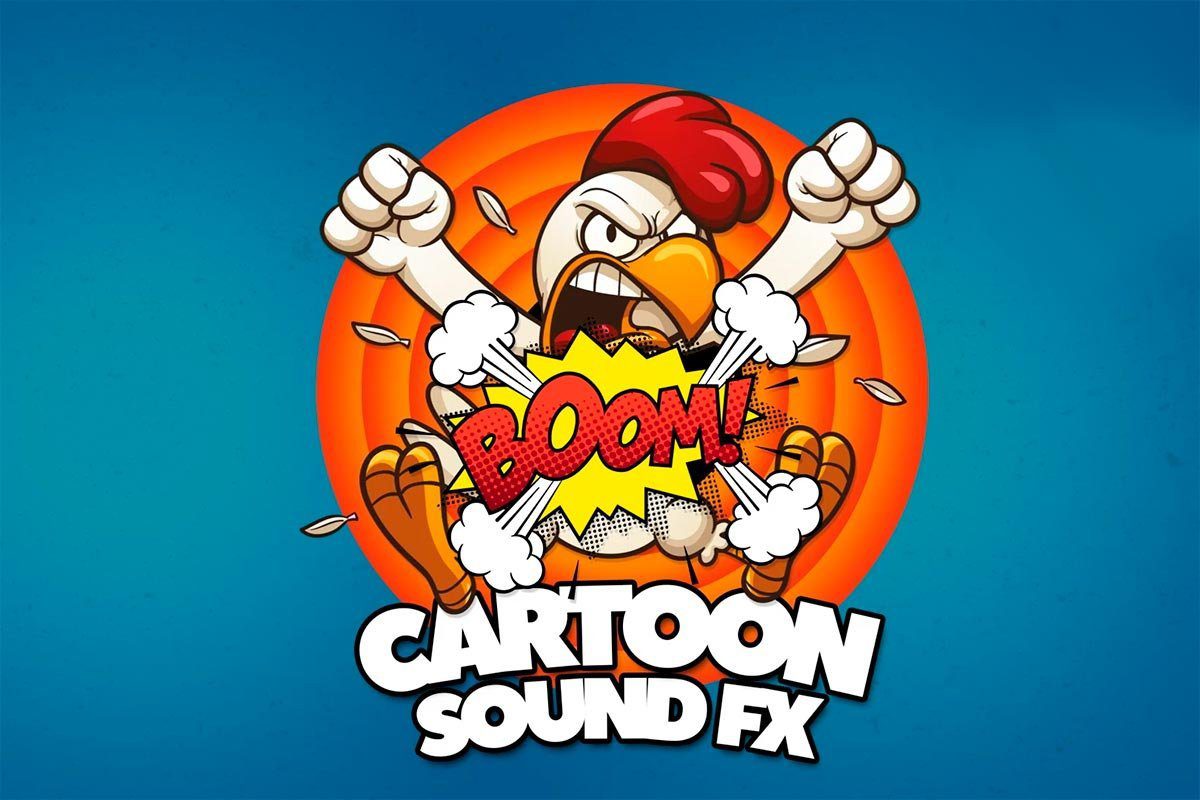 Boom Library Toons WAV
¿Quieres que un carro viejo toque la bocina con severidad a los transeúntes antes de que los neumáticos salgan en el horizonte? ¿Tu protagonista salta de un acantilado junto al mar y, de repente en el aire, oímos que la marea retrocede y ella cae en el suelo? ¡O tu héroe se resbala en un plátano, se lanza en la cocina, se estrella, se cae la basura y, al estilo del clímax épico, la estufa explota! No te preocupes por cómo suena eso. BOOM TOONS! SFX están aquí. Te tenemos cubierto.
Buscamos y registramos los más oscuros juguetes, instrumentos y, uhm, la falta de una palabra mejor: "objetos" para ofrecerle más de 3,000 boings, pitidos, pedos, golpes, blanditos y chirridos en más de 500 archivos, en resumen. : grabamos cualquier sonido que tu corazón amante de los personajes animados pueda desear. BOOM TOONS! SFX es el paquete completo para que pueda concentrarse en sus historias y personajes. Tienes todos los sonidos que puedas necesitar a tu alcance, listos para que los uses cuando quieras esa chispa, ese brillo o ese pedo largo que transforma tu caricatura visualmente atractiva en una experiencia completa y divertida.
Boom Library Toons WAV
Librería de efectos para animación
Archivos 551
Sonidos 3306
Tamaño 7.4 GB
Boings, pitidos, pedos, golpes, chirridos, etc.
Formato WAV – 24bit – 96kHz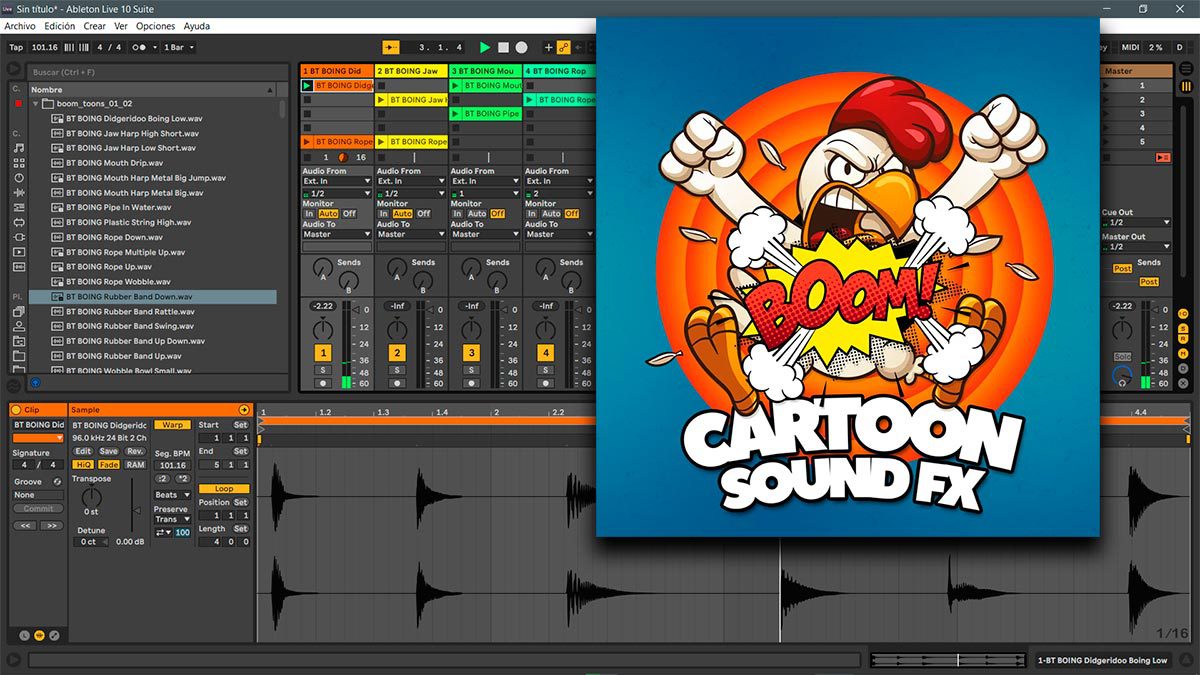 English
Could a cartoon ever be complete without the right sound (what would Road Runner be without his signature "beep-beep?)? Many of you creatives asked us to give you the high quality audio you need to make your characters and their environments fully come to life. Our response? BOOM TOONS! SFX are finally here! We sought out and recorded the most obscure toys, instruments and, uhm – for the lack of a better word – "objects" to give you more than 3.000 boings, bleeps, farts, thwacks, squishes and squeaks in over 500 files, in short: we recorded any sound your animated-character-loving-heart could ever desire.
Want to have an old-timer car honk its horn sternly at passers-by, before the tires screech off into the horizon? Your protagonist jumps off of a cliff by the sea and – suddenly in the air – we hear the tide roll back and she smacks on to the ground? Or your hero slips on a banana, swoops into a kitchen, metal crashes, bins rattle bins and, epic climax-style, the stove explodes! Don't worry about how that sounds. BOOM TOONS! SFX are here. We've got you covered.
Boom Library Toons WAV
Cartoon FX soundpack
Files 551
Sounds 3306
Size 7.4 GB
Boings, bleeps, farts, thwacks, squishes, etc.
Format WAV – 24bit – 96kHz
Boom Library Toons WAV
Descarga Directa – Direct Download
Cartoon FX Soundpack WAV
Para descarga de esta página se necesita un cliente Torrent, hay muchos disponibles, tanto para Windows como para MacOSX, aquí les dejo algunos de los mejores clientes…una vez instalado alguno de los programas, los enlaces Torrent se abren de forma automática.