Audio Assault T-Comp WiN-OSX…¡T-Comp fue diseñado para proporcionar una compresión versátil sin afectar sus transitorios! Conservar los transitorios es una de las razones por las que muchos prefieren utilizar la compresión paralela.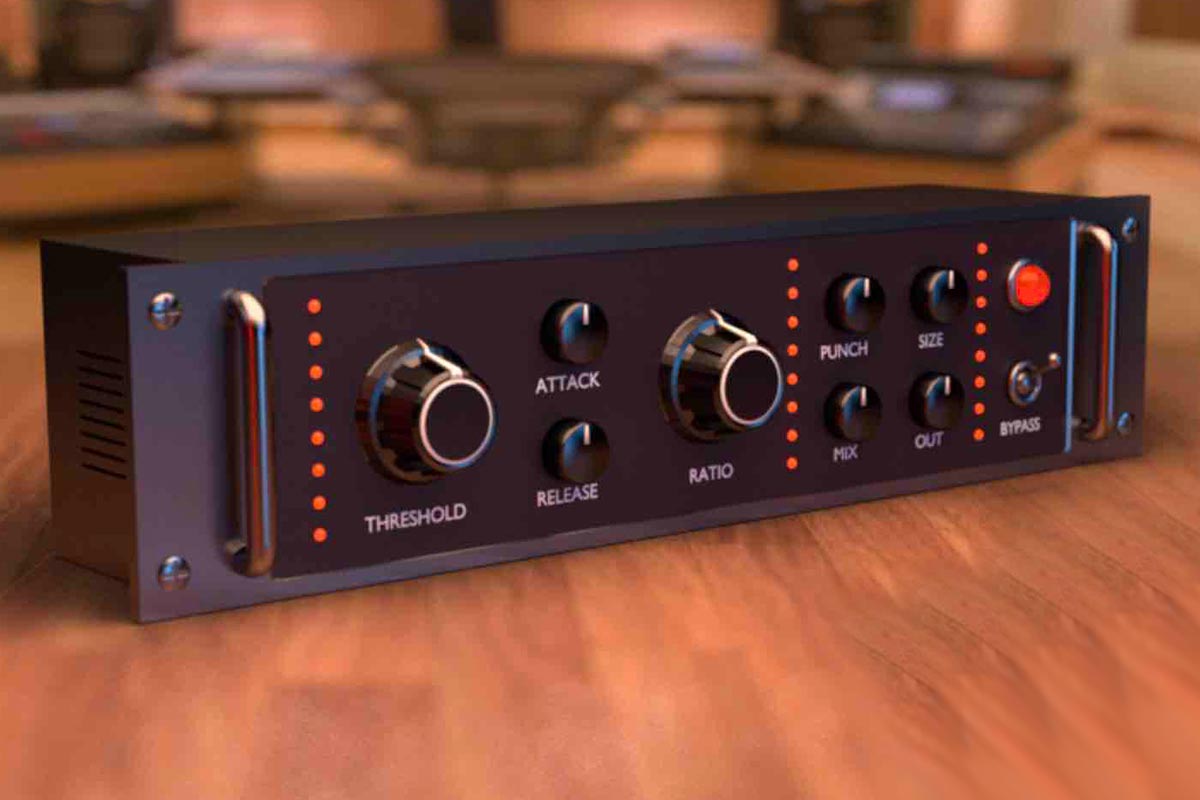 Audio Assault T-Comp WiN-OSX
¡T-Comp permite marcar la cantidad de transitorio original que se conserva, lo que le permite conservar la integridad de la señal original sin enrutamiento paralelo! El control de golpe permite que el transitorio original pase sin estar atenuado, lo que le permite mantener el golpe de sus tambores y otras fuentes de forma natural.
En el campo del sonido profesional, un compresor es un procesador electrónico de sonido destinado a reducir el margen dinámico de la señal sin que se note demasiado su presencia. Esta tarea se realiza reduciendo la ganancia del sistema, cuando la señal supera un determinado umbral. Tradicionalmente los compresores han sido equipos electrónicos de una o dos unidades de rack, pero desde hace algunos años han aparecido versiones software de los mismos. Un compresor actúa de tal forma que atenúa la señal eléctrica en una determinada cantidad (medida normalmente en decibelios) y a partir de un determinado nivel de entrada. El objetivo es conseguir que la excursión dinámica resultante sea inferior a la original, proteger ciertos equipos frente a los posibles picos de señal o, si se trata de un sonido saturado, intentar disimular el error.
Audio Assault T-Comp WiN-OSX
Compresión versátil
Comprime sin afectar a los transitorios
Elige la cantidad de transitorios a preservar
VST-VST3-AAX-AU de 32bit y 64bit
Sistemas Windows y MAC OSX
English
T-Comp was designed to provide versatile compression without impacting your transients! Preserving transients is one of the reasons so many prefer to use parallel compression. T-Comp allows to dial in how much of the original transient is retained allowing you to preserve the integrity of the original signal without parallel routing! The punch control allows the original transient through without being attenuated, allowing you to keep the punch of your drums and others sources in a natural sounding way.
Dynamic range compression (DRC) or simply compression is an audio signal processing operation that reduces the volume of loud sounds or amplifies quiet sounds thus reducing or compressing an audio signal's dynamic range. Compression is commonly used in sound recording and reproduction, broadcasting,[1] live sound reinforcement and in some instrument amplifiers.
Audio Assault T-Comp WiN-OSX
Versatile compression
Compression without impacting your transients
Original transient through without being attenuated
VST-VST3-AAX-AU 32bit & 64bit
Windows & MAC OSX Systems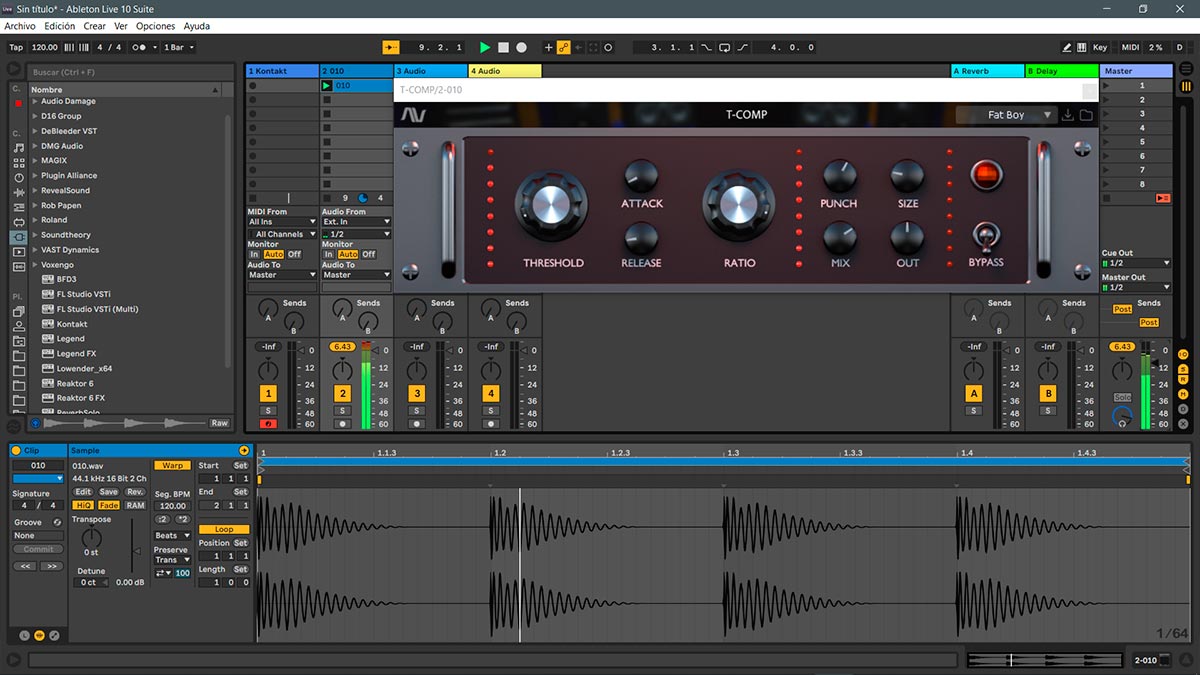 Audio Assault T-Comp WiN-OSX
Descarga Directa – Direct Download
T-Com VST-VST3-AAX-AU WiN-MAC 32bit-64bit
Para descarga de esta página se necesita un cliente Torrent, hay muchos disponibles, tanto para Windows como para MacOSX, aquí les dejo algunos de los mejores clientes…una vez instalado alguno de los programas, los enlaces Torrent se abren de forma automática.