Iman Omari Soundpack Vol.2 ¡El Soundpack de Iman Omari ha vuelto! Esta vez con nuevos sonidos para más inspiración, tu única parada para vibrar gracias a sus pistas. Este Pack de sonido viene con una vibrante selección de más de 75 progresiones de acordes MIDI, progresiones y muestras de acordes de audio, baterías y percusiones One-Shot, Drum Breaks, y Clips Vocales. Utilícelos tal cual (en seco) o añada algunos efectos para satisfacer sus necesidades de producción.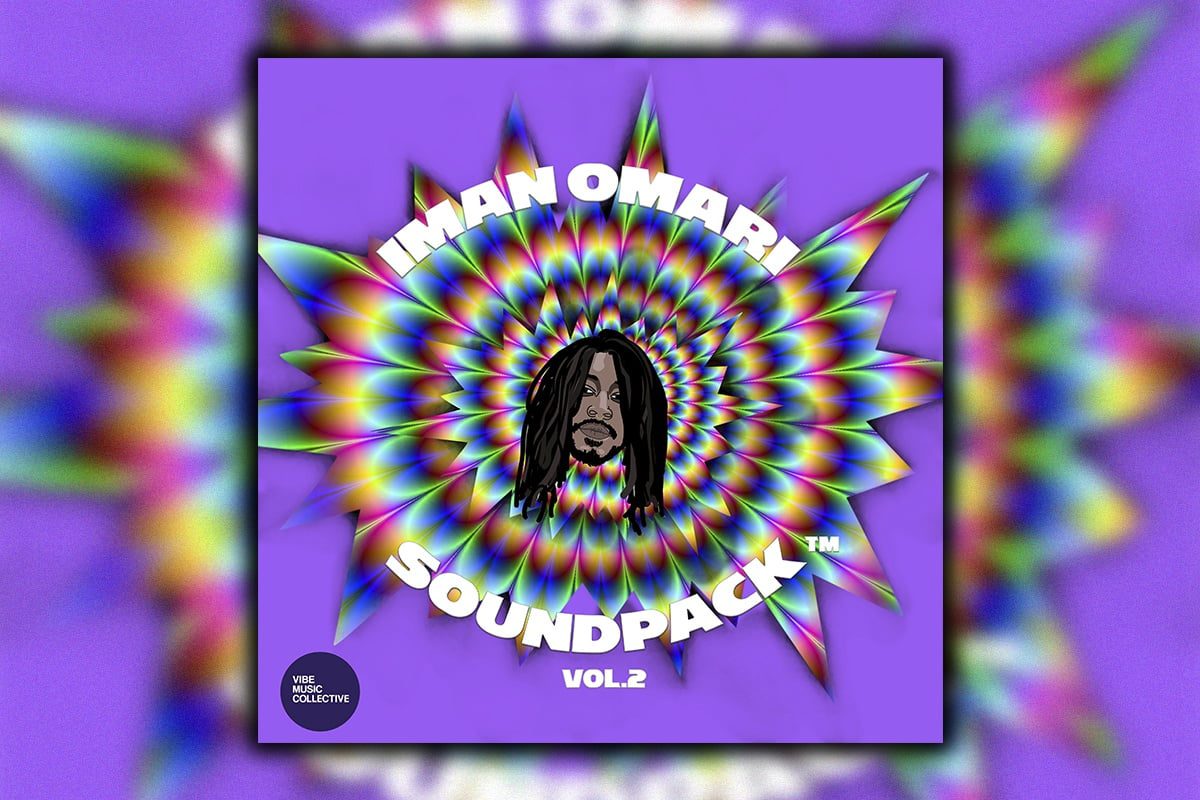 Iman Omari Soundpack Vol.2
Cantautor, vocalista, multi-instrumentista y productor, cuya producción predominantemente relajada es una síntesis de instrumentación en vivo y samples, Iman Omari ha estado trabajando fuera de los márgenes del R&B comercial y el hip-hop desde principios de los años 2010. En medio de colaboraciones con Kendrick Lamar y Robert Glasper, tiene en su haber numerosos lanzamientos en solitario, la compilación de cintas de beat High-Loops & Higher-Loops (2015) y el IHY orientado a la canción (2017), entre otros.
El Rhythm and Blues Contemporáneo, también llamado R&B Contemporáneo o simplemente R&B, es un género musical que combina elementos de Pop, Soul, Rhythm and Blues, Funk, Hip Hop y EDM. Aunque la abreviatura «R&B» (pronunciada normalmente a la inglesa, «ar-and-bí») se originó a partir de la música rhythm and blues tradicional, en la actualidad el término R&B suele utilizarse para describir un estilo de música afroamericana que se originó a partir del declive de la música disco en los años 1980.
Iman Omari Soundpack Vol.2 WAV AIF MIDI
5 Progresiones y Leads en formato MIDI
10 Acordes de Sintetizador y Leads de Sintetizador WAV/AIF
10 Clips Vocales WAV/AIF
40 One-Shots de baterías y breaks
10 Breaks de batería originales de Iman Omari
Sonidos producidos y grabados en el estudio por Iman
Estilos Hip-Hop, Soul, R&B, Neo-Soul
48,0 kHz | 24-Bits
Formatos WAV, AIF y MIDI
100% Royality Free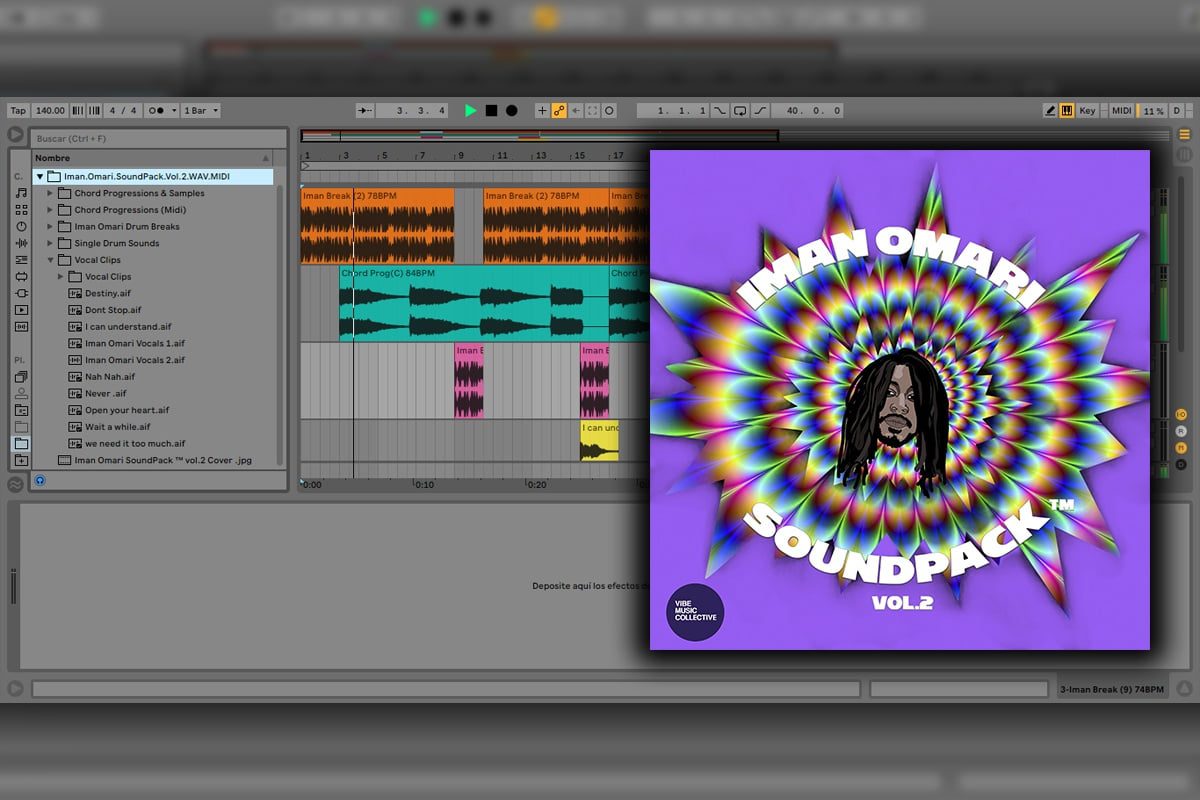 English
Iman Omari's Soundpack is back! This time with new sounds for more inspiration, your only stop to vibrate thanks to its tracks. This sound pack comes with a vibrant selection of over 75 MIDI chord progressions, Audio Chord Progressions and Samples, One-Shot Drums and Percussions, Full Drum Breaks, and Vocal Clips. Use them as they are (dry) or add some effects to meet your production needs.
Singer-songwriter, vocalist, multi-instrumentalist and producer, whose predominantly relaxed production is a synthesis of live instrumentation and samples, Iman Omari has been working outside the margins of commercial R&B and hip-hop since early 2010. In the midst of collaborations with Kendrick Lamar and Robert Glasper, he has had numerous solo releases, the compilation of High-Loops & Higher-Loops beat tapes (2015) and the Song Oriented IHY (2017), among others.
Contemporary Rhythm and Blues, also called Contemporary R&B or simply R&B, is a musical genre that combines elements of Pop, Soul, Rhythm and Blues, Funk, Hip Hop and EDM. Although the abbreviation «R&B» (usually pronounced «ar-and-bí») originated from traditional rhythm and blues music, today the term R&B is often used to describe a style of African American music that originated from the decline of disco music in the 1980s.
Iman Omari Soundpack Vol.2 WAV AIF MIDI
5 Midi Progressions and Lead Lines
10 Synth Chords and Lead Lines WAV/AIF
10 Vocal Clips WAV/AIF
40 One Shot Drum Sounds
10 Iman Omari Drum Breaks
Sounds produced and recorded in the studio by Iman
Hip-Hop, Soul, R&B, Neo-Soul styles
48.0 kHz | 24-Bit
WAV, AIF & MIDI Formats
100% Royality Free
Iman Omari Soundpack Vol.2
Descarga Directa – Direct Download
Iman Omari Soundpack Vol.2 WAV AIF MIDI
Para descarga de esta página se necesita un cliente Torrent, hay muchos disponibles, tanto para Windows como para MacOSX, aquí les dejo algunos de los mejores clientes…una vez instalado alguno de los programas, los enlaces Torrent se abren de forma automática.