Soundiron Bontastic KONTAKT…El instrumento Vintage Organ captura con perfecta claridad el sonido retro del raro Bontempi B4 Electronic Table Organ. El exterior plástico de color naranja vivo del instrumento hace eco de la estética popular de los años 70 y principios de los 80, tiempo durante el cual se produjo el órgano.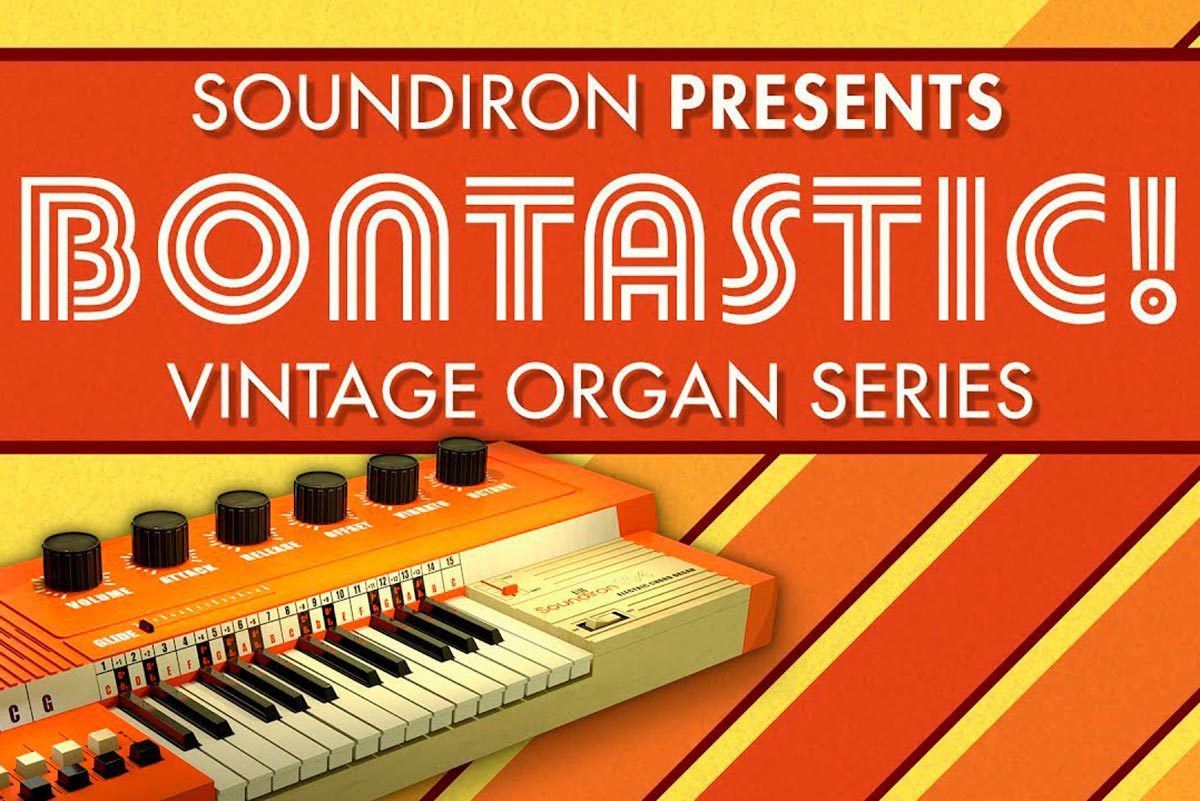 Soundiron Bontastic KONTAKT
¡El poder de Bontastic! está realmente desbloqueado por la interfaz de usuario modelada en 3D, fácil de usar y potente. Las opciones básicas de modelado de sonido están incluidas: aumento de volumen, tiempo de ataque de la nota, tiempo de liberación y compensación de inicio de muestra para que los usuarios puedan moldear el sonido de la forma que deseen. Otros controles principales incluyen vibrato y un mando especial «Octave», que realmente refuerza el instrumento al duplicar y triplicar las notas que se tocan en diferentes octavas. Esto realmente desbloquea el carácter oculto del órgano Bontempi.
Soundiron Bontastic KONTAKT
2 preajustes de instrumentos principales
Controles de rendimiento avanzados, vibrato, velocidad de planeo, etc.
20 presets de sonido y efectos personalizados diseñados por sonido
Sustain, Staccatos, Chord Sustains, Chord Staccatos y muestras de efectos acústicos
Control de deslizamiento para velocidad de legato.
Funcionalidad monofónica estándar o polifónica cuando Glide se establece en 0
Función de octava que gradualmente agrega una octava más baja y más alta
Convolución Reverb con 119 catedrales, iglesias, cámaras, salas, etc.
Un rack de multiefectos completo, con ecualización, filtro, phaser y muchos más
1.2 GB instalado, 358 muestras, 22 Kontakt 5.5.2 .nki preset
Audio wav PCM sin comprimir estéreo a 24 bits / 48 kHz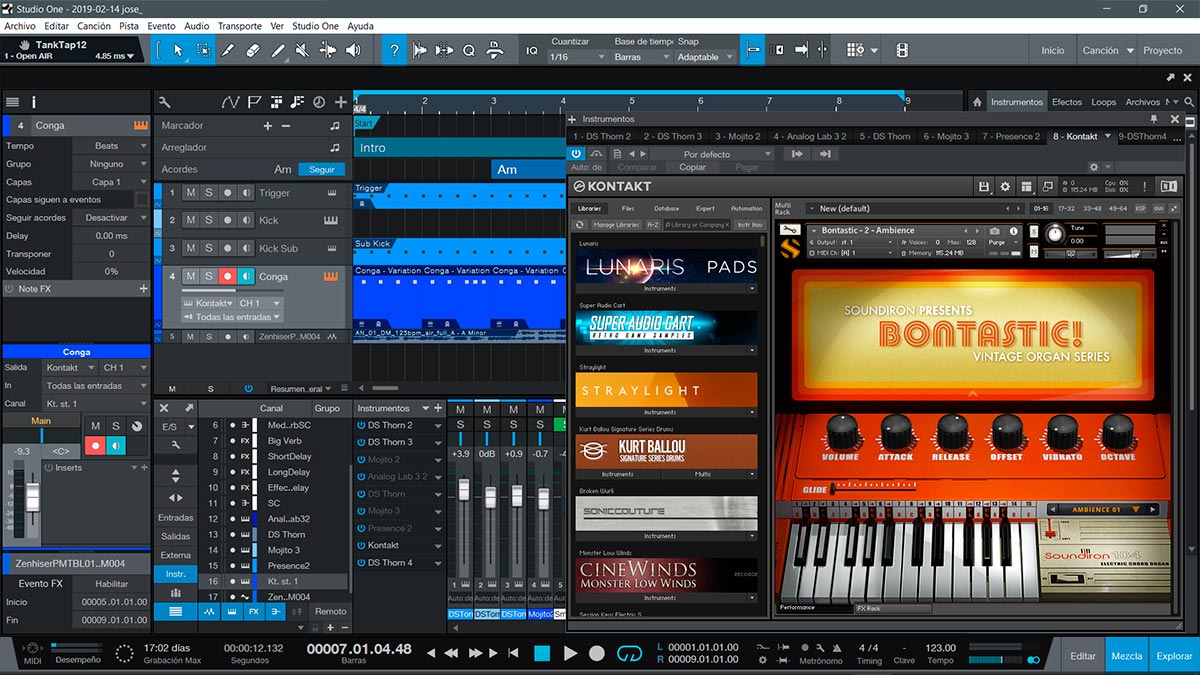 English
The Soundiron BONTASTIC! Vintage Organ instrument captures with perfect clarity the retro sound of the rare Bontempi B4 Electronic Table Organ. The instrument's vivid orange plastic exterior echoes the popular aesthetics of the 1970s and early 1980s during which time the organ was produced. The Bontempi organ that Bontastic! recreates is deceptively simple — 25 keys and 8 chord buttons, no stops or options.
The power of Bontastic! is really unlocked by the easy-to-use yet powerful 3D-modeled user interface. Basic sound shaping options are included: volume swell, note attack time, release time and sample start offset let users mold the sound anyway they want. Other main controls include vibrato and a special "Octave" knob, which really beefs up the instrument by doubling and tripling the notes being played at different octaves. This really unlocks the hidden character of the Bontempi organ.
Soundiron Bontastic KONTAKT
2 Main Instrument Presets
Advanced performance controls, LFO, Filter, Arp and full FX rack
20 Custom Sound-Designed FX and Ambient presets
Sustains, Staccatos, Chord Sustains, Chord Staccatos and Acoustic effects samples
Glide control for legato speed
Standard monophonic functionality or polyphonic when Glide is set to 0
Octave feature which gradually adds a lower and higher octave
Convolution Reverb with 119 different cathedrals, churches and special effect impulses
A full multi-effects rack, with EQ, filter, amp & speaker simulation and more
1.2 GB Installed, 358 Samples, 22 Kontakt 5.5.2 .nki preset banks
24 bit / 48kHz Stereo uncompressed PCM wav audio
Soundiron Bontastic KONTAKT
Descarga Directa – Direct Download
Bontastic! KONTAKT (1.21 Gb)
Para descarga de esta página se necesita un cliente Torrent, hay muchos disponibles, tanto para Windows como para MacOSX, aquí les dejo algunos de los mejores clientes…una vez instalado alguno de los programas, los enlaces Torrent se abren de forma automática.