NoiseAsh Need 31102 Console EQ WiN-MAC…Aunque se tienen varios plugins que buscan emular el buscado sonido Neve, hasta ahora no se contaba con una emulación dedicada del previo/ecualizador de la consola Neve 8068, más conocido como el 31102, cosa que cambia ahora con el nuevo Need 31102 de NoiseAsh, un plugin que promete emular de forma fiel la conocida consola utilizada en grabaciones de bandas como Bruce Springsteen, AC/DC, Nirvana, entre otros.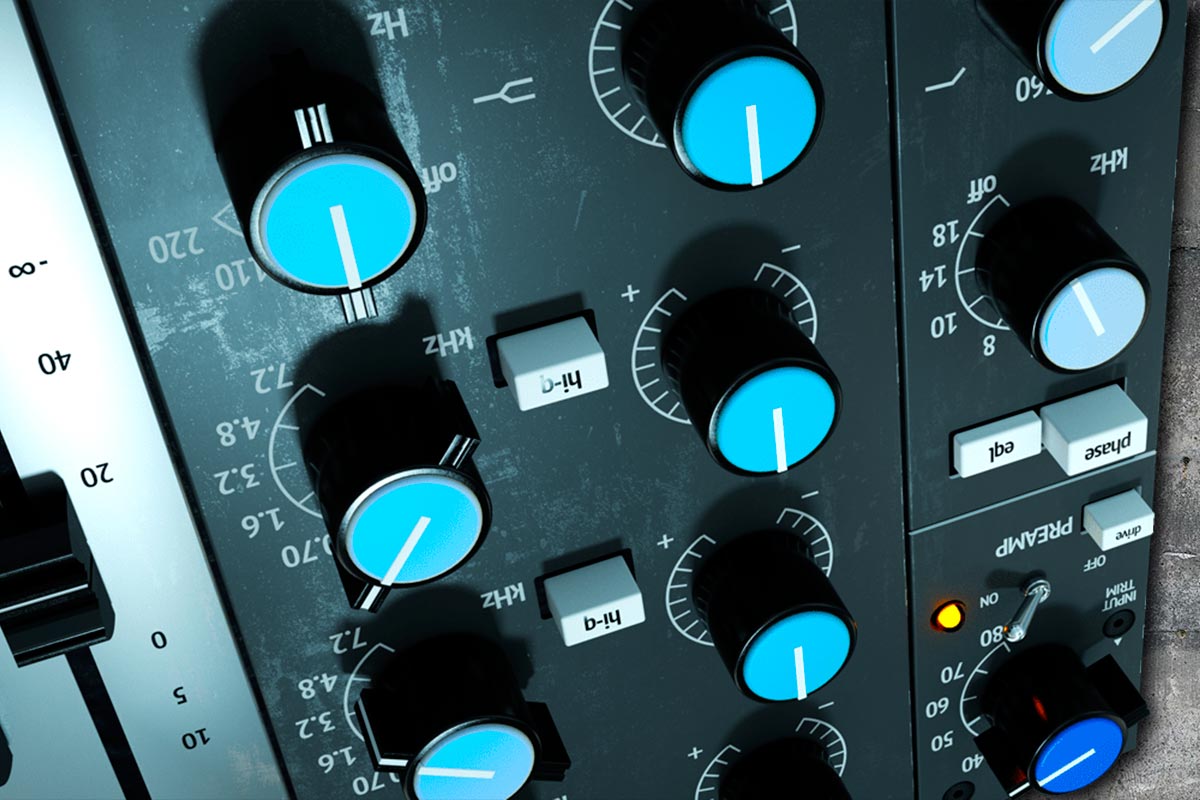 NoiseAsh Need 31102 Console EQ WiN-MAC
Need 31102 promete emular el ecualizador original de 3 bandas pero además agrega una banda media adicional. Además permite procesamiento M/S para poder trabajar ecualización separada para el contenido mono y estéreo. Se promete un bajo uso de CPU con sistema anti-aliasing y se ofrecen varios controles generales para el previo (incluyendo bypass), filtro paso alto y filtro paso bajo. Se ofrece control maestro con estéreo separado o enlazado, además de medidores VU para entrada y salida.
NoiseAsh Need 31102 Console EQ WiN-MAC
Reproducción precisa del circuito de la famosa consola clásica eq / preamp.




Mejora de la segunda mitad de la banda.




Modelo de preamplificador de micrófono original en el rango de 80 dB (de 10 dB a 80 dB).




Comportamiento analógico único, dulce y característico de distorsión armónica total.




Interacción legendaria compleja entre filtros con curvas suaves y musicales.




Motor anti-aliasing con opción de sobremuestreo.




Matriz de procesamiento de canales central / lateral, estéreo, mono suma, izquierda y derecha.




CPU amigable.




Tutoriales útiles incorporados.




Flujo de trabajo efectivo de la GUI de tamaño variable.

VST-AAX-AU de 32bit y 64bit para WiNDOWS y MAC OSX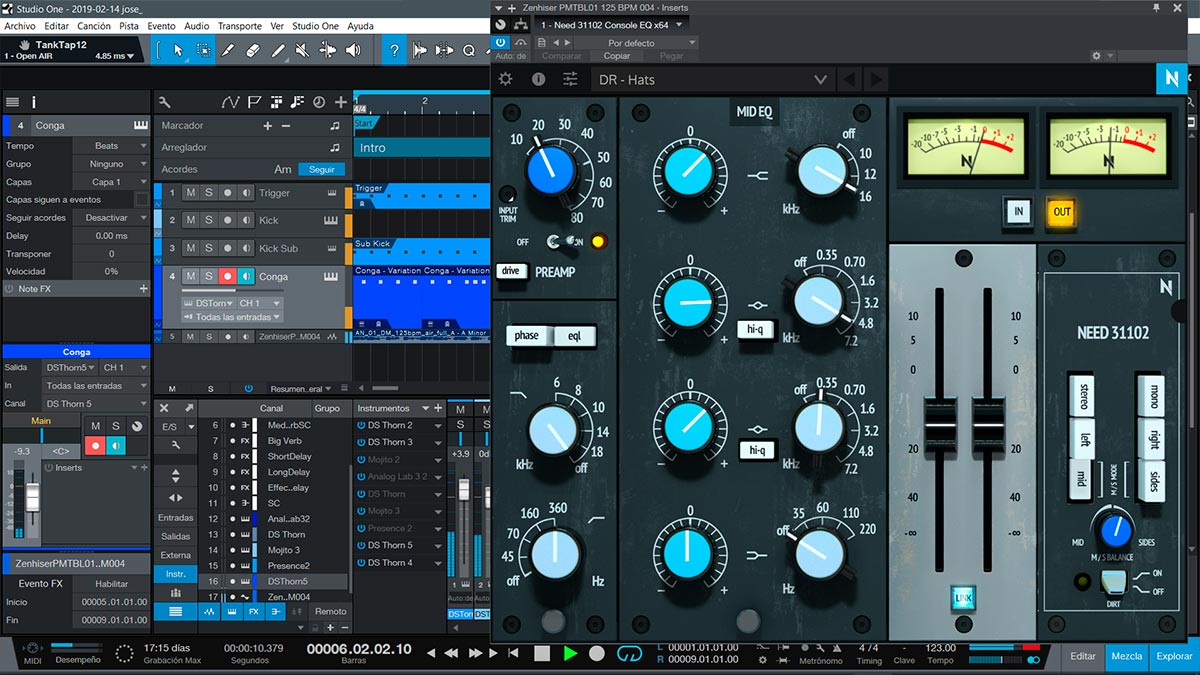 English
The iconic 31102 preamp/eq (featured in the Neve 8068 consoles) has been used to mix many hit records for years. Guns N' Roses, Bruce Springsteen, AC/DC, Red Hot Chili Peppers, Nirvana, Metallica… etc. We're proud to present the true analog emulation for one of the best-sounding class A mic pre/EQ modules ever produced. Need 31102 Console Eq, with same character and enhanced with a great modern workflow! The Need 31102 is holding each small detail and true vintage tone of the original unit. Iconic console tone has been reborn!
The plugin has been modeled to present one by one signature characteristics of the iconic 31102 eq/preamp unit (originally featured in famous British 8068 console) with modern features like Mid/Side processing from Stereo Matrix System. We've expanded the original 3 band EQ unit with an extra mid band, so you will have a 4 band Need 31102 console eq. NoiseAsh Mid / Side processing engine has been added to let you apply individual equalization to mid and side stereo content individually.
NoiseAsh Need 31102 Console EQ WiN-MAC
Accurate circuit reproduction of the famous classic console eq / preamp unit.
Second mid band enhancement.
Original mic pre-amp model in 80 dB range (from 10 dB to 80 dB).
Unique, sweet, signature analog behavior of total harmonic distortion.
Complex legendary interaction between filters with smooth and musical curves.
Anti-aliasing engine with oversampling option.
Mid/Side, stereo, mono-sum, left and right channel processing matrix.
CPU friendly.
Built-in useful tutorials.
Effective resizable GUI workflow.
VST-AAX-AU 32bit & 64bit for WiNDOWS & MAC OSX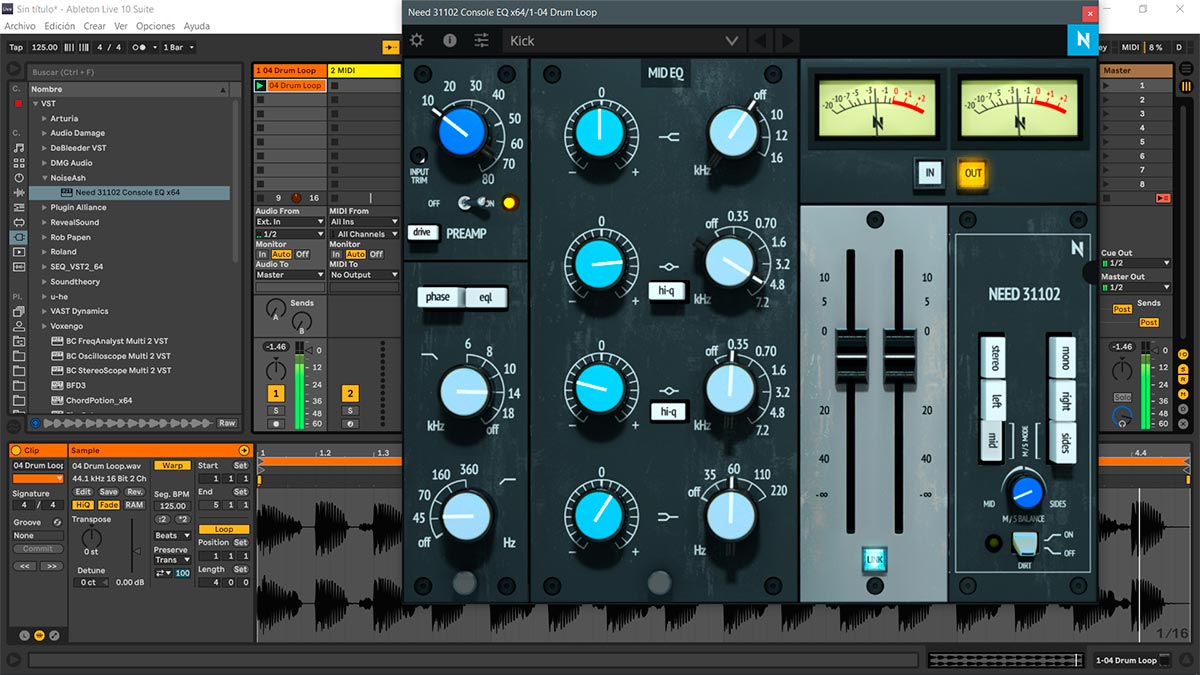 NoiseAsh Need 31102 Console EQ WiN-MAC
Descarga Directa – Direct Download
Need 31102 EQ v1.0
VST-AAX-AU WIN-MAC x86 x64
Para descarga de esta página se necesita un cliente Torrent, hay muchos disponibles, tanto para Windows como para MacOSX, aquí les dejo algunos de los mejores clientes…una vez instalado alguno de los programas, los enlaces Torrent se abren de forma automática.