Kotelnikov 1-5-2 VST-AAX-AU WIN-MAC……Nos encontramos ante un plugin VST muy original, se trata de un Compresor para mastering, unido a un procesador de dinámica de banda ancha que combina una alta fidelidad de control de rango dinámico con gran flexibilidad musical…el plugin trabaja en punto flotante de 64 bits, lo que nos permite una compresión y análisis ultra rápidos, ofreciendo ademas muy bajas latencias.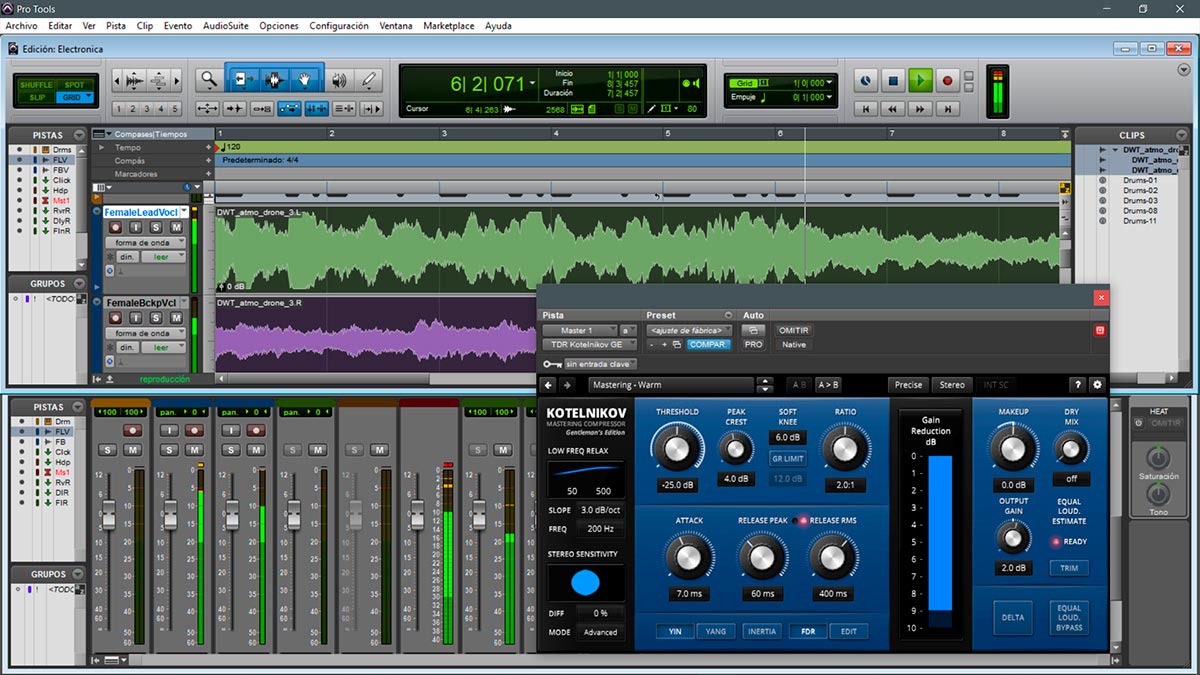 TDR Kotelnikov es un procesador de dinámica de banda ancha que combina un control de rango dinámico de alta fidelidad con una gran flexibilidad musical. Como descendiente de la venerable familia de productos TDR Feedback Compressor, Kotelnikov ha heredado directamente varias características exclusivas, como un esquema de control comprobado, control de lanzamiento individual para contenido máximo y RMS, una interfaz de usuario intuitiva y potente, estado de la técnica, alta algoritmos de precisión. Con una firma sonora mejor descrita como «sigilosa», Kotelnikov tiene la capacidad de manipular el rango dinámico en cantidades dramáticas, mientras preserva cuidadosamente el tono original, el timbre y el golpe de una señal musical.
Kotelnikov 1-5-2 VST-AAX-AU WIN-MAC
Precisión de punto flotante de 64 bits para todos los cálculos relevantes
Estructura de procesamiento de múltiples velocidades para la máxima precisión
Ruta de señal sobremuestreada «Delta» (bit transparente con reducción de ganancia de 0dB)
Compresión que suena súper rápida pero natural
Esquema de control basado en «factor de cresta»
Filtro de paso alto de cadena lateral flexible
Opciones avanzadas de enlace estéreo optimizadas para el bus estéreo
Modo de vista previa delta para previsualizar la diferencia entre la señal comprimida y original
Bypass paralelo compensado por latencia (es decir, procesamiento no interrumpido)
VST-AAX Windows 32bit-64bit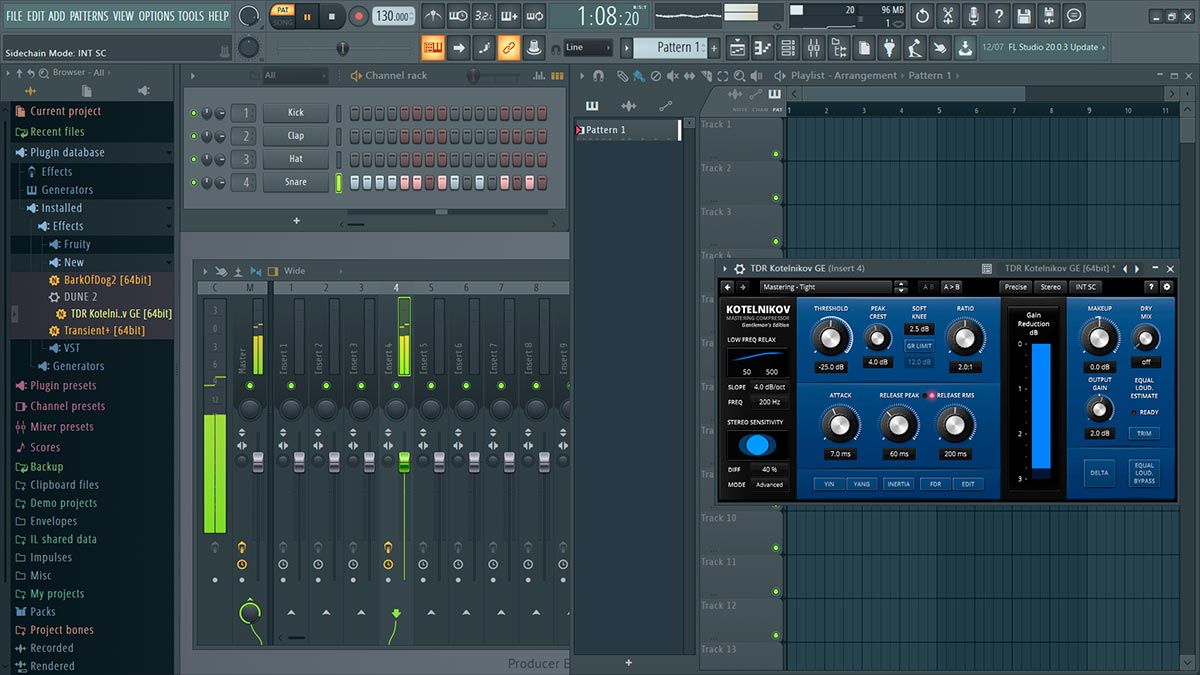 English
TDR Kotelnikov is a wideband dynamics processor combining high fidelity dynamic range control with deep musical flexibility. As a descendant of the venerable TDR Feedback Compressor product family, Kotelnikov has directly inherited several unique features such as a proven control scheme, individual release control for peak and RMS content, an intuitive user interface, and powerful, state of the art, high-precision algorithms. With a sonic signature best described as "stealthy", Kotelnikov has the ability to manipulate the dynamic range by dramatic amounts, while carefully preserving the original tone, timbre and punch of a musical signal.
Kotelnikov 1-5-2 VST-AAX-AU WIN-MAC
64bit floating point precision for all relevant calculations
Multi-rate processing structure for highest accuracy
"Delta" oversampled signal path (bit transparent at 0dB gain reduction)
Super fast, yet natural sounding compression
"Crest factor" based control scheme offering independent release controls for peak and RMS events
Flexible sidechain highpass filter
Advanced stereo linking options optimized for the stereo bus
Delta preview mode to preview the difference between compressed and original signal
Latency compensated parallel bypass (i.e. processing not interrupted)
Windows-MAC OS 32bit-64bit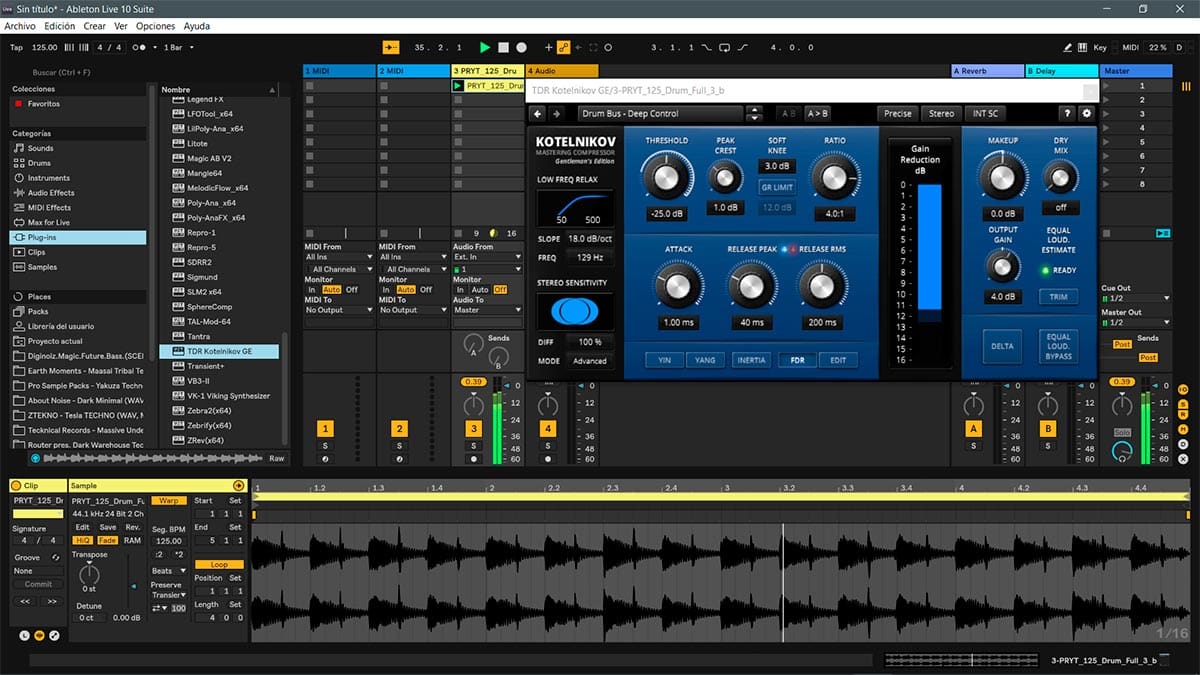 Kotelnikov 1-5-2 VST-AAX-AU WIN-MAC
Descarga Directa- Direct Download
Kotelnikov v1.5.2 VST-AAX-AU

WIN-MAC

x86 x64
Para descarga de esta página se necesita un cliente Torrent, hay muchos disponibles, tanto para Windows como para MacOSX, aquí les dejo algunos de los mejores clientes…una vez instalado alguno de los programas, los enlaces Torrent se abren de forma automática.