Mystica Female Choir v1-1 KONTAKT…Mystica: donde los vocalistas de clase mundial se encuentran con el diseñador de bibliotecas más innovador y el mejor equipo de estudio. Con Mystica, Eduardo Tarilonte continúa su incomparable serie de bibliotecas vocales. Este coro de cámara clásico consta de ocho vocalistas femeninas extraordinarias, que ofrecen un sonido único y encantador sin comparación.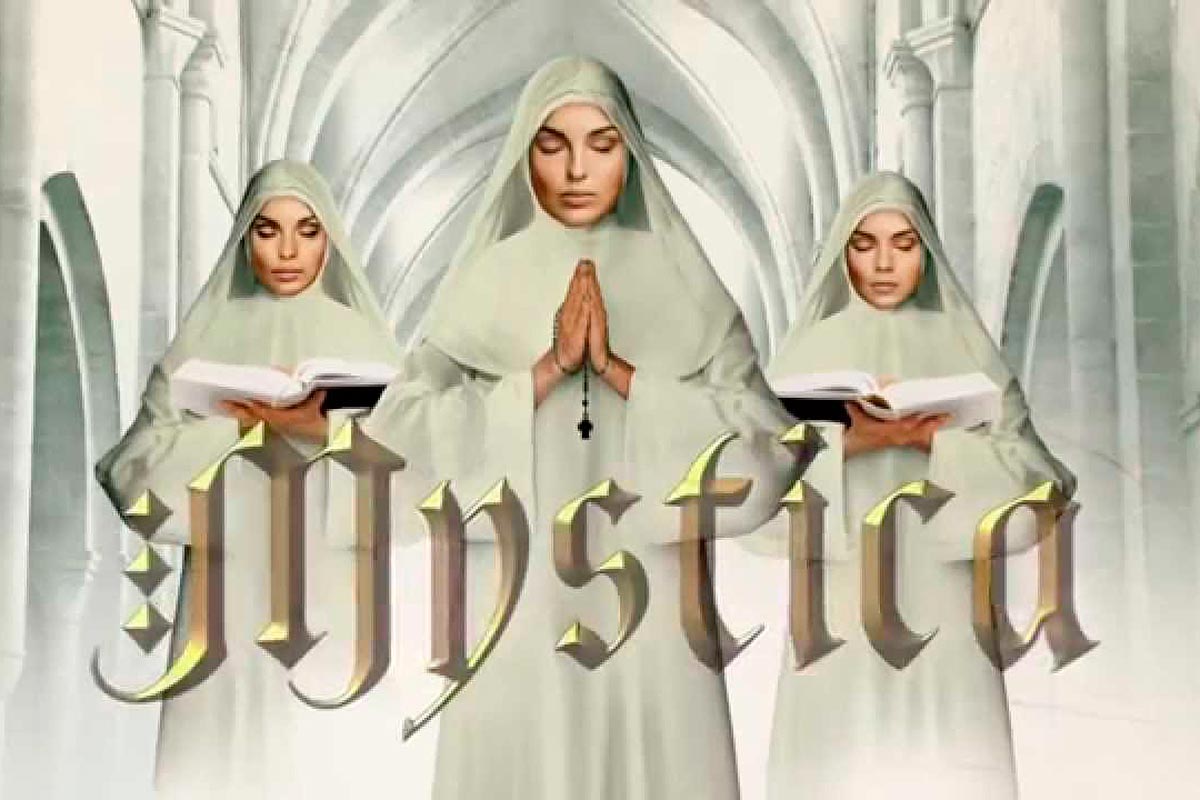 Mystica Female Choir v1-1 KONTAKT
Mystica fue diseñada como una biblioteca de coros femeninos para uso individual no confinado. Al mismo tiempo, la biblioteca forma un coro mixto perfectamente combinado cuando se combina con Cantus. Por lo tanto, Mystica se grabó en condiciones idénticas en los estudios de grabación KBYO españoles, ubicados en Granada, utilizando ocho micrófonos Neumann seleccionados y preamplificadores Avalon.
Mystica Female Choir v1-1 KONTAKT
Coro femenino de "Numen Ensemble" con ocho vocalistas
Muestras WAV de 5 GB, 24 bit / 44.1 kHz
5 vocales de "Legato verdadero" (A, E, I, O, U), articulación separada "Mmmh"
PPhrase-Arranger con 24 palabras y tres articulaciones diferentes (staccato, rápido, lento)
Las palabras se pueden separar en 120 palabras cortas / sílabas
Combinar palabras con vocales True-Legato – Selección automática de vocales
100 frases vocales gregorianas
12 paisajes sonoros, moldeados a partir de grabaciones vocales
Efectos vocales adicionales
Nuevas funciones de importación / exportación entre Mystica y Cantus
Grabaciones secas, perfectas para ser condimentadas con reverberación individual
KONTAKT 5.8.1 o Superior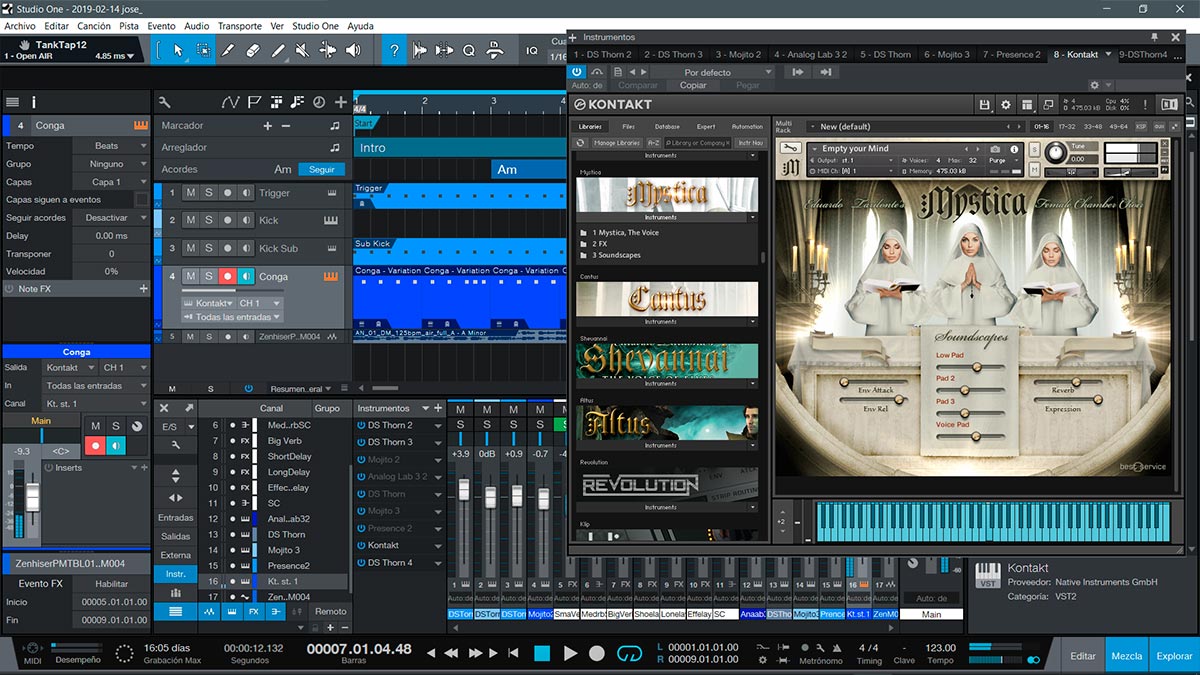 English
Mystica was designed as a female-choir-library for unconfined solo use. At the same time, the library forms a perfectly matched mixed choir when being combined with Cantus. Therefore, Mystica was recorded under identical conditions in spanish KBYO Recording Studios, located in Granada, using eight selected Neumann microphones and Avalon preamps. Cantus coverTo ensure perfect team play of both libraries, Mystica offers the same words and Phrase-Arranger as Cantus. In addition, there is a new feature for quick-exchanging phrases and wordbuilder-settings between the libraries – in both directions.
Mystica Female Choir v1-1 KONTAKT
Unique "Numen Ensemble" female choir with eight vocalists
5 GB WAV samples, 24 bit/44.1 kHz
5 "True Legato" vowels (A, E, I, O, U), separate "Mmmh"-articulation
Phrase-Arranger with 24 words and three different articulations (staccato, fast, slow)
Words can be separated in 120 short words/syllables
Combine words with True-Legato vowels – automatic vowel selection
100 Gregorian vocal phrases
12 soundscapes, moulded from vocal recordings
Additional vocal effects
New import/export functions between Mystica and Cantus
Dry recordings, perfect to be spiced up with individual reverberation
KONTAKT 5.8.1 +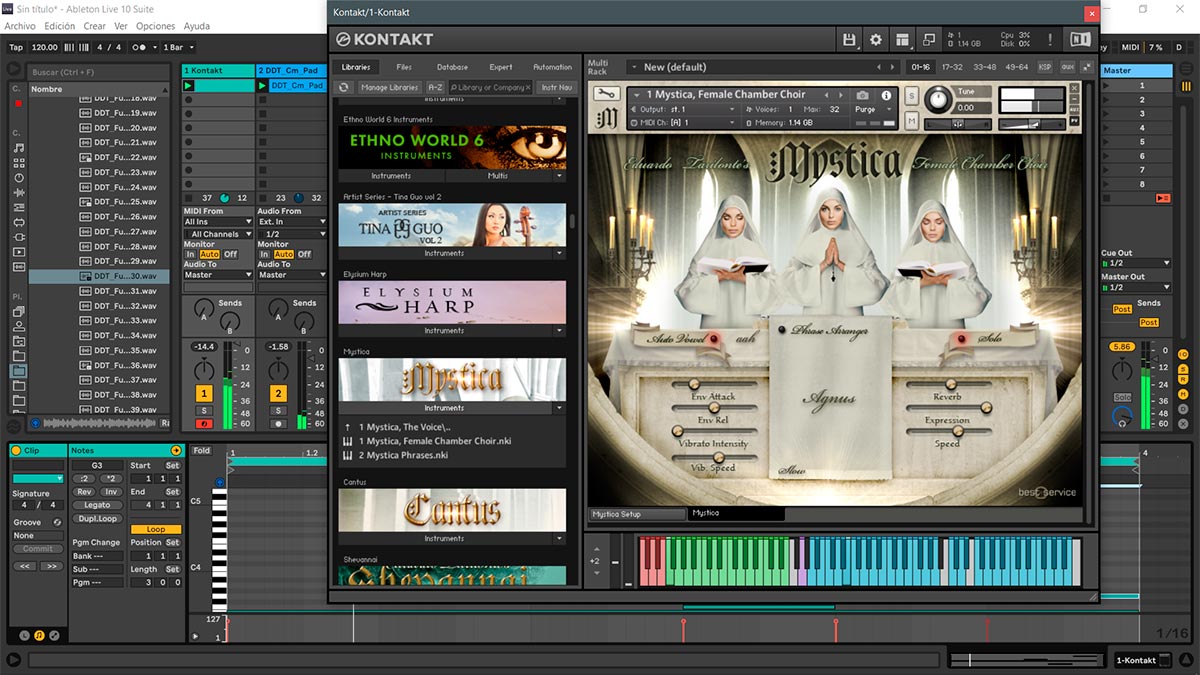 Mystica Female Choir v1-1 KONTAKT
Descarga Directa – Direct Download
Mystica Female Chamber v1.1 KONTAKT (3.07Gb)
Para descarga de esta página se necesita un cliente Torrent, hay muchos disponibles, tanto para Windows como para MacOSX, aquí les dejo algunos de los mejores clientes…una vez instalado alguno de los programas, los enlaces Torrent se abren de forma automática.