HoRNet Tape 1-1-3 WIN-MacOSX…HoRNet Tape es una simulación del efecto que la cinta magnética aplica a la señal grabada en él. La cinta fue el medio de grabación preferido antes de que la tecnología digital tomara su lugar a principios de los 90 y tiene un efecto distintivo que ayudó a definir el sonido de la música de los 60, 70 y 80. Lo que hace Tape es aplicar la distinta saturación de cinta a sus pistas y también agrega la respuesta de frecuencia específica de cuatro máquinas de cintas populares diferentes, cada una a dos velocidades diferentes, 15 o 30 pulgadas por segundo.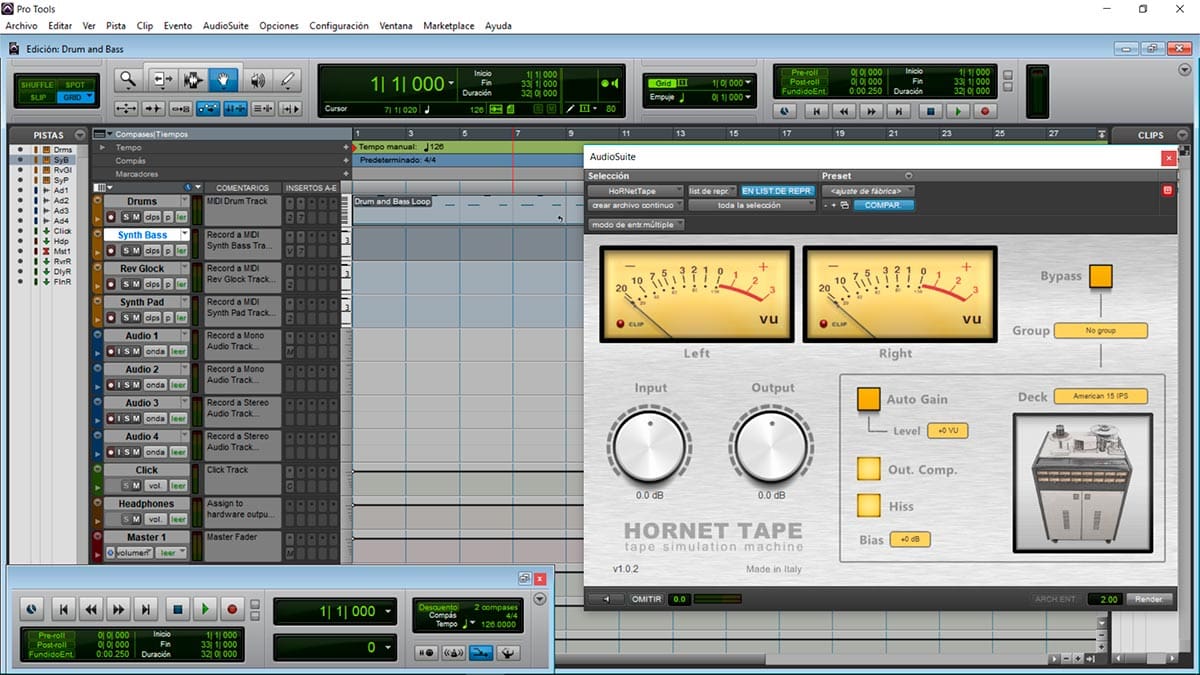 HoRNet Tape 1-1-3 WIN-MacOSX
La emulación de la platina incluye tanto la respuesta de frecuencia típica dada por el cabezal de reproducción como la saturación electrónica interna, la alteración de la respuesta de frecuencia afecta principalmente a la parte baja del espectro y se desplaza hacia arriba aumentando la velocidad de cinta de 15 IPS a 30 IPS. Le dimos a Tape la capacidad de configurar automáticamente su ganancia de entrada gracias a nuestra tecnología Auto Gain y le ayudamos a alcanzar su «nivel de grabación» más fácilmente, lo que le permite elegir entre +1, +2 o +3 VU, la supervisión de nivel constante es proporcionada por función de compensación de salida que le permitirá juzgar el efecto sin ser engañado por los cambios de volumen.
HoRNet Tape 1-1-3 WIN-MacOSX
Simulación de saturación de cinta analógica.
Emulación de cuatro mazos diferentes.
Dos velocidades de cinta diferentes para cada plataforma.
Compensación de salida para monitoreo de nivel constante.
Entrada analógica VU metros.
Auto Gain con tres niveles diferentes de objetivo.
Tres opciones de sesgo de cinta.
Simulación de siseo analógico.
Función de grupo para copiar configuraciones de instancias.
Botón de derivación.
Mac OS X (> = 10.7 Intel solamente) y soporte de Windows.
Compatibilidad de 64 bits tanto en Mac como en Windows.
AU, VST2.4, VST3 y formato AAX.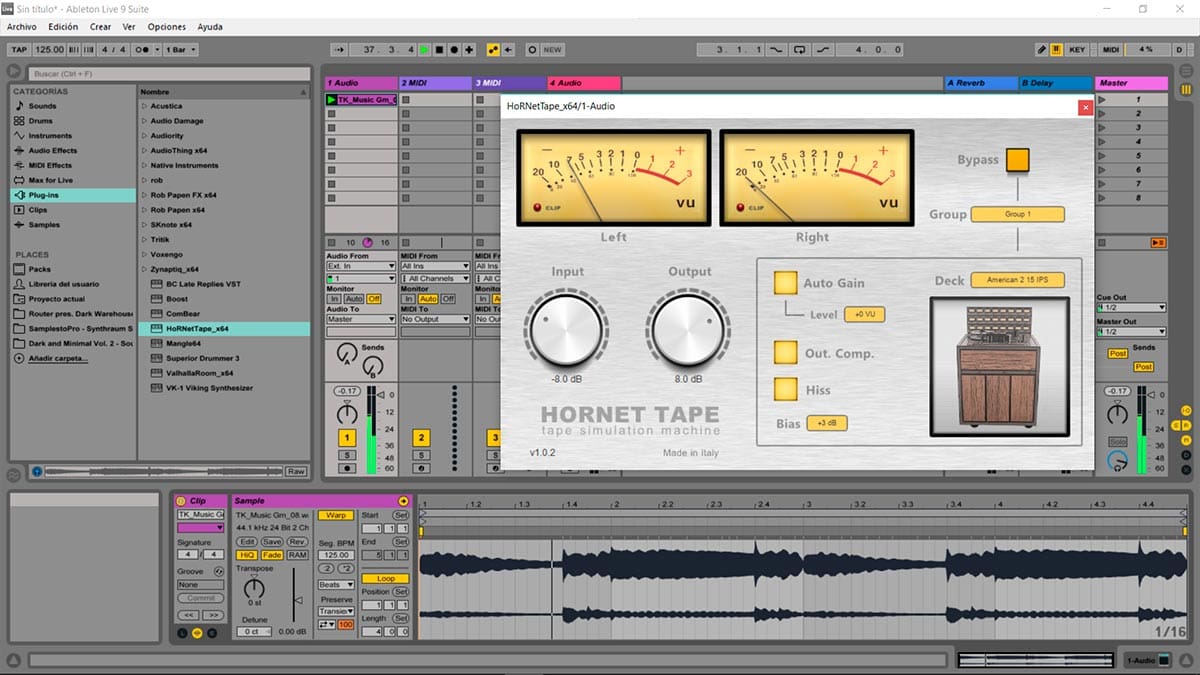 English
HoRNet Tape is a simulation of the effect that magnetic tape apply to the signal recorded on it.Tape was the recording medium of choice before digital took its place in the early 90s and has s distinct effect that helped to define the sound of the music of the 60s, 70s, and 80s.What Tape does is to apply the distinct saturation of tape to your tracks and also adds the specific frequency response of four different popular tape machines, each at two different speed, 15 or 30 inch per second.
HoRNet Tape 1-1-3 WIN-MacOSX
Analog tape saturation simulation.
Emulation of four different decks.
Two different tape speed for each deck.
Output compensation for constant level monitoring.
Input analog VU meters.
Auto Gain with three different target levels.
Three tape bias options.
Analog hiss simulation.
Group function to copy settings from instances.
Bypass button.
Mac OS X (>=10.7 Intel only) and Windows support.
64-bit compatibility both on Mac and Windows.
Audio Units VST2.4, VST3 and AAX format.
HoRNet Tape 1-1-3 WIN-MacOSX
Descarga Directa – Direct Download
HoRNet Tape 1.1.3
VST-VST3-AAX-AU

WIN-MAC

x86 x64
Para descarga de esta página se necesita un cliente Torrent, hay muchos disponibles, tanto para Windows como para MacOSX, aquí les dejo algunos de los mejores clientes…una vez instalado alguno de los programas, los enlaces Torrent se abren de forma automática.