Cantus Gregorian v1-1-1 KONTAKT…Continuando con la serie vocal de Eduardo Tarilonte, Cantus ofrece un verdadero Conjunto de Monjes Gregorianos con los sonidos de la Edad Media oscura. Una herramienta perfecta para compositores y diseñadores de sonido para crear ambientes y música para películas, documentales, videojuegos y música new age.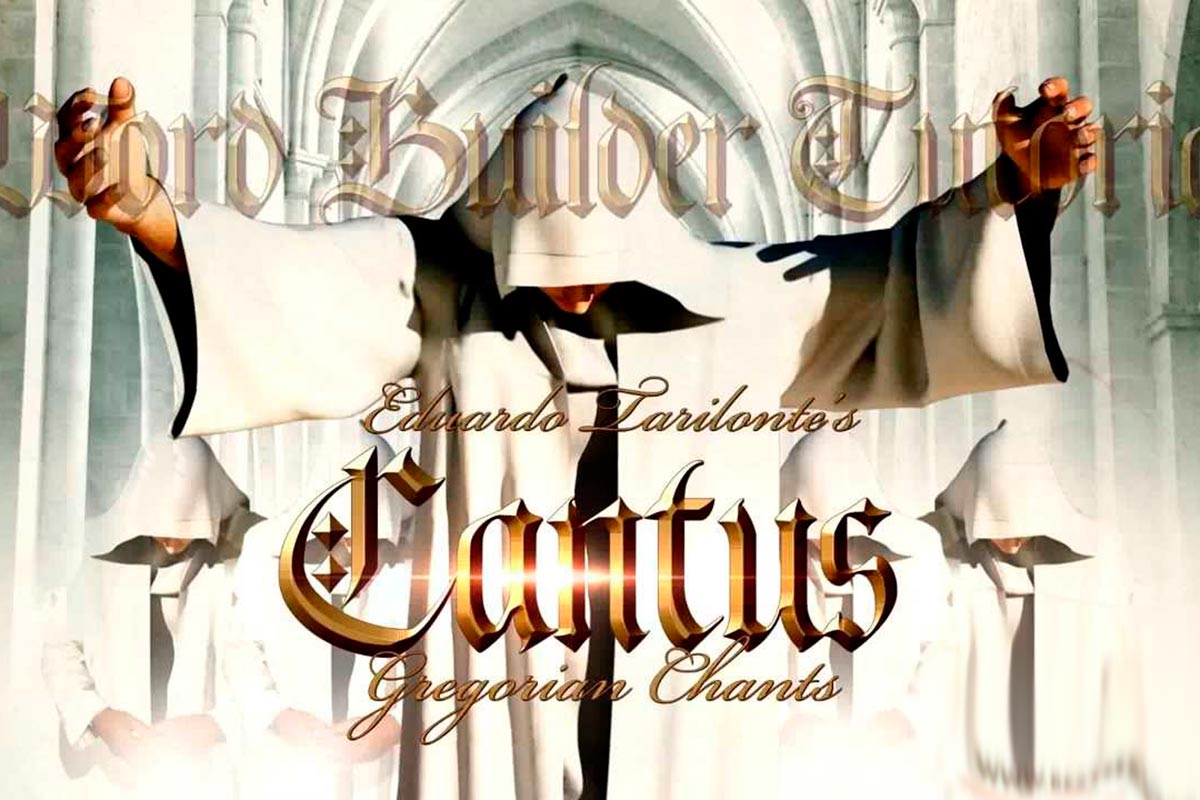 Cantus Gregorian v1-1-1 KONTAKT
Realismo incomparable…pura inspiracion…Cantus es una biblioteca de coros única que apunta a crear fácilmente tus propias melodías litúrgicas ultra realistas, sin usar frases. Cantus ofrece un potente e innovador organizador de frases que combina 24 palabras (120 elementos, incluidas las palabras y sus sílabas) con 5 vocales de legato verdadero (a, e, i, o, u) y una articulación Mmmh especial, todo al alcance de su mano.
Cantus Gregorian v1-1-1 KONTAKT
5 legatos de estilo gregoriano verdaderos diferentes (a, e, i, o, u)
Mmmh articulación
Las palabras se pueden dividir en un total de 120 palabras / sílabas.
Las palabras se pueden combinar con el verdadero legato
Una colección de 20 cantos gregorianos divididos en 400 frases.
60 minutos de música.
19 paisajes sonoros, creados a partir de muestras vocales.
6.000 muestras (estéreo, 44kHz, 24 bits), tamaño de biblioteca 2.8 GB
KONTAKT 5.8.1 o Superior
La actualización 1.1.1 restaura la compatibilidad del interruptor de llave a la versión original, corrige algunas características de la integración NKS y ofrece una función de «Manual Vowel». Además, se han corregido varios errores para mejorar el rendimiento.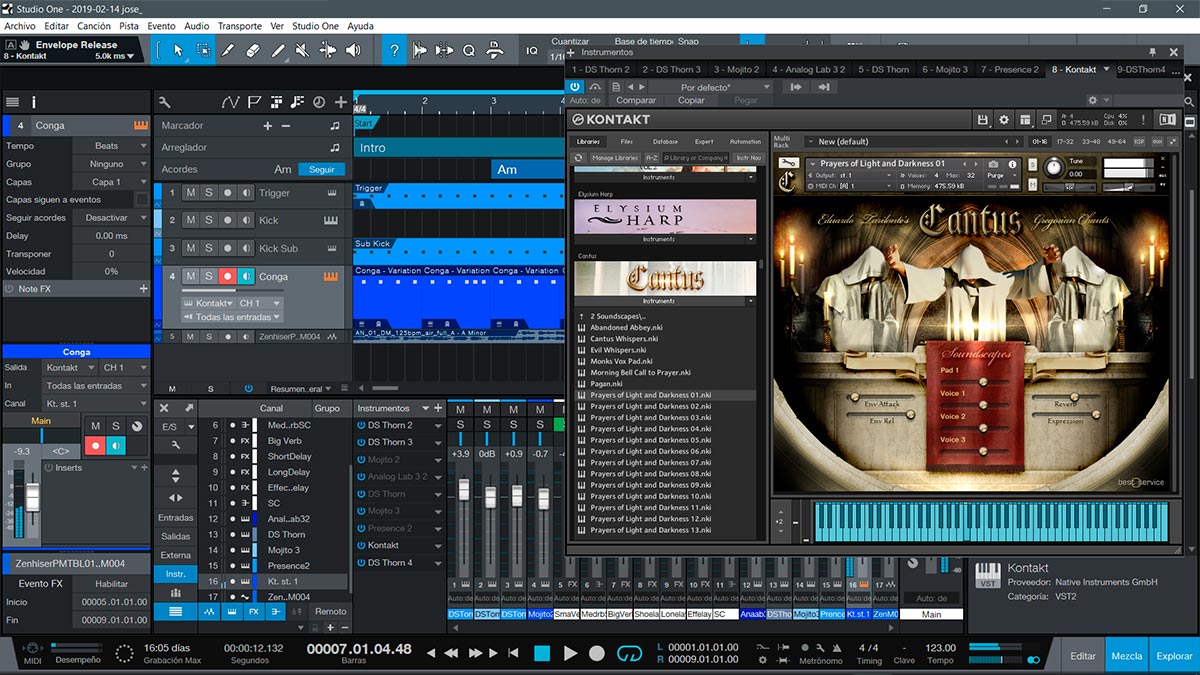 English
Continuing the vocal series by Eduardo Tarilonte, Cantus offers a real Gregorian Monk Ensemble featuring the sounds of the dark Middle Ages. A perfect tool for composers and sound designers to create ambiences and music for films, documentaries, video games and new age music. Cantus is a unique choir library that aims for easily creating your own ultra-realistic liturgical melodies, without using any phrases. Cantus offers a powerful and innovative Phrase-Arranger which combines 24 words (120 elements including words and their syllables) with 5 true legato vowels (a, e, i, o, u) and a special Mmmh articulation, all at your finger tips in one patch.
Cantus Gregorian v1-1-1 KONTAKT
5 different true Gregorian style legatos (a, e, i, o, u)
Mmmh articulation
Words can be split into a total of 120 words/syllables
Words can be combined with true legato playing
A collection of 20 Gregorian chants splitted into 400 phrases
60 minutes of music
19 soundscapes, created from vocal samples
6.000 samples (stereo, 44kHz, 24 bit), Library Size 2.8 GB
KONTAKT 5.8.1 +
The update 1.1.1 restores the Keyswitch compatibility to the original version, corrects some features of the NKS integration and offers a «Manual Vowel» function. In addition, several bugs have been fixed to improve performance.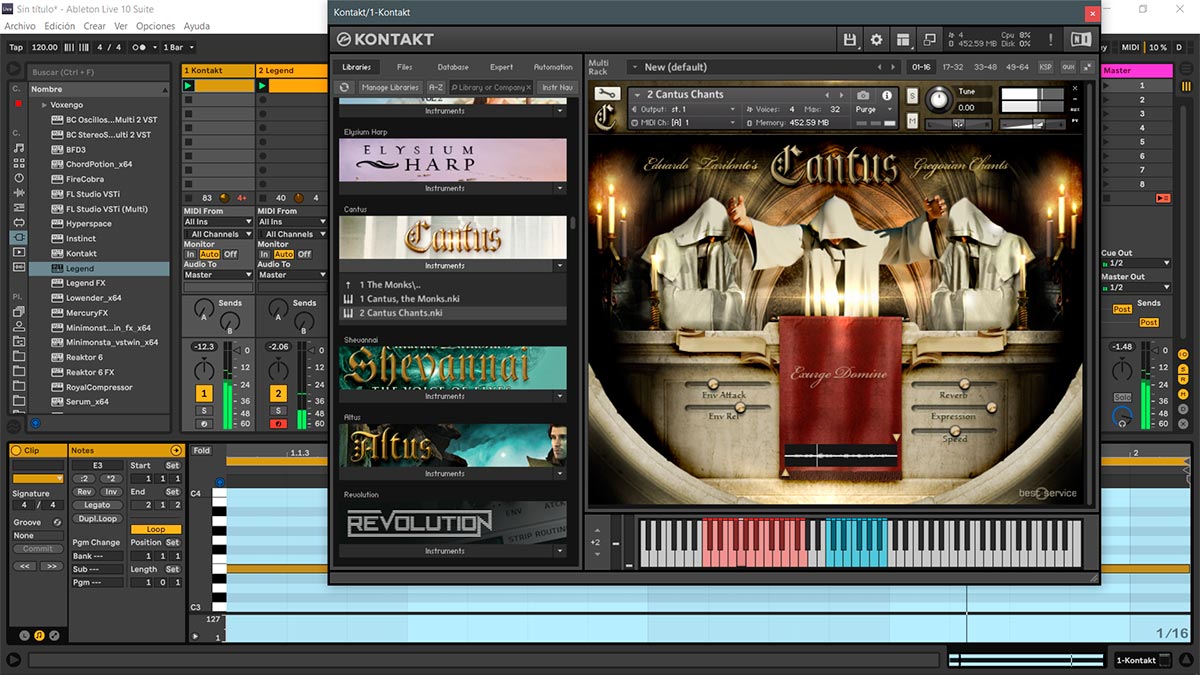 Cantus Gregorian v1-1-1 KONTAKT
Descarga Directa – Direct Download
Cantus v1.1.1

UPDATE

KONTAKT
 Cantus v1.1

FULL

KONTAKT (2,69Gb)
Para descarga de esta página se necesita un cliente Torrent, hay muchos disponibles, tanto para Windows como para MacOSX, aquí les dejo algunos de los mejores clientes…una vez instalado alguno de los programas, los enlaces Torrent se abren de forma automática.