mixIR3 IR Loader v1-0-2 EXE-VST WIN…Las respuestas de impulso «IR» son muy utilizadas por plugins de reverb y plugins para guitarra, bajo, batería…una respuesta de impulso es básicamente la «huella» sonora de un micrófono, un altavoz, una sala, etc.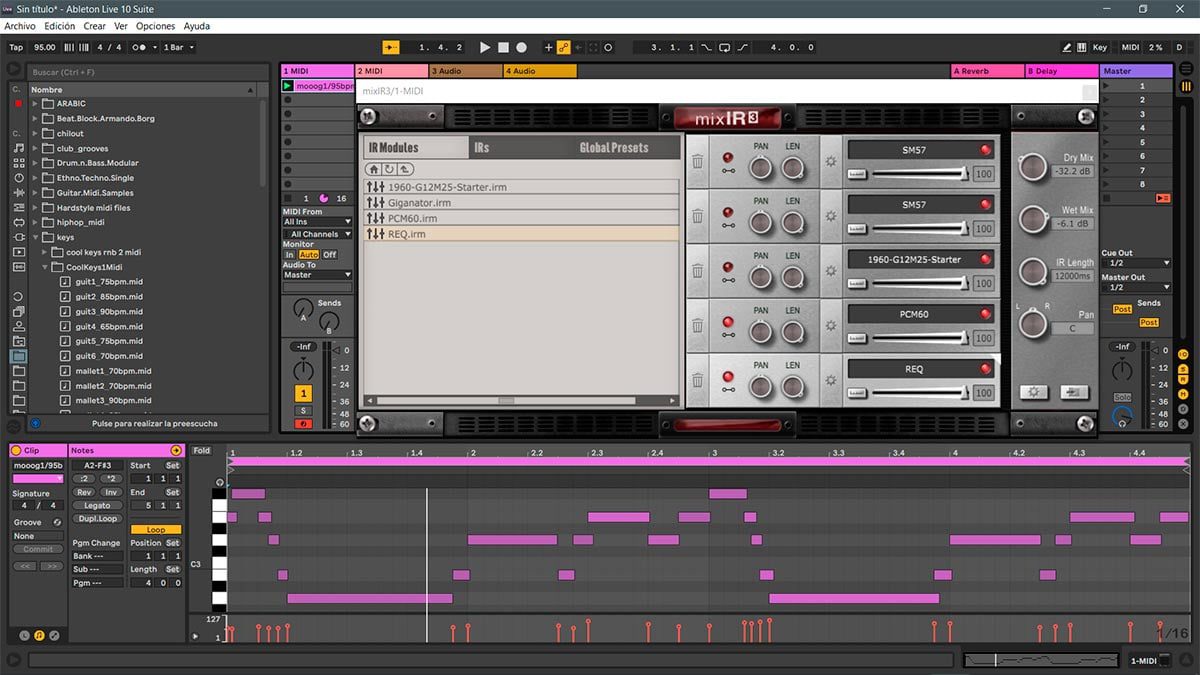 mixIR3 IR Loader v1-0-2 EXE-VST WIN
De esta forma, si aplicamos una respuesta de impulso al sonido de una guitarra o bajo, podemos hacer que esta suene como si hubiese sido grabada con un micrófono de cierta marca, como si estuviese siendo reproducido desde un determinado tipo de altavoz o como si sonase en una sala, una iglesia, un estadio, etc. Existen infinidad de librerías de IR y este plugins nos permite cargarlas y mezclarlas con nuestros sonidos o instrumentos.
Presentamos el plug-in de convolución de gran rendimiento y latencia cero mixIR2, desarrollado por Redwirez. El mixIR2 le permite mezclar múltiples IRs con un mínimo esfuerzo y sin pérdida de rendimiento a medida que acumula IRs. Ahora tiene el poder de esculpir el sonido de su guitarra como nunca antes. Mezcle micrófonos, gabinetes, reverberaciones, curvas de ecualización y mucho más con niveles de rendimiento incomparables con cualquier otro complemento de convolución.
mixIR3 IR Loader v1-0-2 EXE-VST WIN
Navegador IR eficiente y sin sentido, arrastrar y soltar
Latencia cero, por lo que no agrega demora a la señal
Ejecute un IR o 30 con el mismo rendimiento sin igual
El motor de convolución optimizado, con bajo uso de CPU le permite ejecutar más complementos
El enrutamiento interno potente le permite mezclar IR sin interferir con los buses y envío
Mezcle los IR en estéreo con controles panorámicos
Cargue, descargue, comparta y califique ajustes preestablecidos en redwirez.com
Sin autorización, activación o esquema de licencia para ponerse en el camino
Neve 1073 respuestas de impulso EQ incluidas
VST-EXE de 32bit y 64bit para WINDOWS
English
Introducing the mixIR2, Redwirez very own high performance, zero latency convolution plug-in. The mixIR2 allows you to mix multiple IRs with minimal fuss and no loss of performance as you stack IRs. Now you have the power to sculpt your guitar sound like never before. Mix mics, cabinets, reverb, EQ curves, and more with ease at levels of performance unrivaled by any other convolution plug-in. With the mixIR2, you won't have to wrestle with busses, sends and the overhead of running multiple plug-ins just to capture your typical two mic recording setup. Throw in a room mic or two, some reverb, a dash of EQ, or reproduce a tube amp's interaction with your cabinet of choice, all with IRs and all with no performance penalty and no complicated routing strategies in your audio workstation.
We've built some pretty innovative routing features into the mixIR2. You can mix IRs in parallel which is useful when mixing multiple mic positions. You can pan IRs left or right in the stereo field. You can run an IR in serial, which is great for EQ or adding room reverb when used in conjunction with the ability to set a wet/dry mix ratio for each IR. If it sounds powerful. That's because it is. If it sounds a little confusing. It's not. Load a preset and start twiddling some knobs, you'll get the hang of it, «tout de suite».
mixIR3 IR Loader v1-0-2 EXE-VST WIN
Efficient, no-nonsense, drag-and-drop IR browser
Zero latency, so it adds no delay to the signal
Run one IR or 30 with the same unmatched performance
Efficient, optimized convolution engine with low CPU usage let's you run more plug-ins.
Powerful internal routing allows you to mix IRs without messing with busses and sends
Mix IRs in stereo with pan controls
Upload, download, share and rate presets on redwirez.com
32-bit and 64-bit Windows VST
Neve 1073 EQ impulse responses included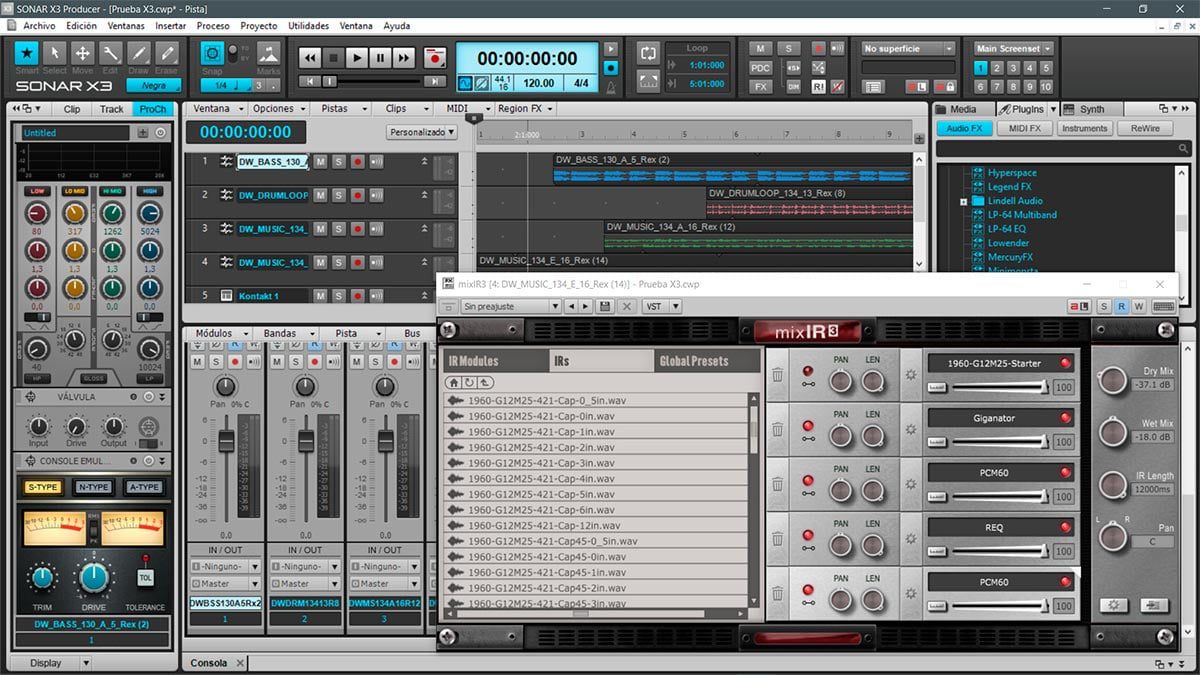 mixIR3 IR Loader v1-0-2 EXE-VST WIN
Descarga Directa – Direct Download
mixIR3 Loader v1.0.2 EXE-VST WIN 64bit
Para descarga de esta página se necesita un cliente Torrent, hay muchos disponibles, tanto para Windows como para MacOSX, aquí les dejo algunos de los mejores clientes…una vez instalado alguno de los programas, los enlaces Torrent se abren de forma automática.