GlissEQ 3-13 VST-AAX-AU WiN-MAC…GlissEQ es un ecualizador paramétrico AAX, AudioUnit y VST para aplicaciones profesionales de producción de sonido y música. La característica más interesante y única de GlissEQ es el comportamiento dinámico de sus filtros. Para comprender el filtrado dinámico, comencemos por volver a afirmar algo que probablemente sea obvio acerca de un ecualizador normal: siempre obtiene lo que configura.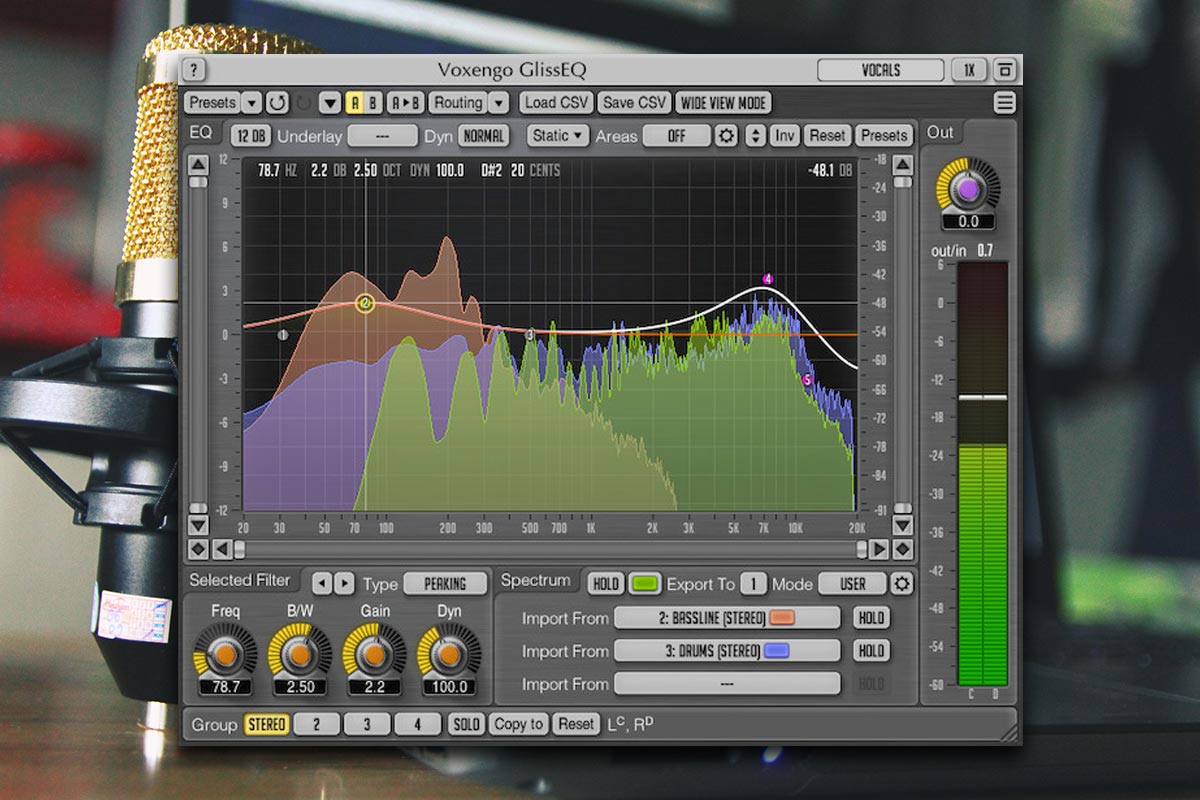 GlissEQ 3-13 VST-AAX-AU WiN-MAC
Pero GlissEQ es diferente. Cuando especifica un aumento de 6 dB a 100 Hz, no necesariamente obtiene un aumento de 6 dB en la ganancia. En cambio, la ganancia efectiva del filtro se ajusta dinámicamente de acuerdo con el material del programa. Eso es lo que entendemos por filtrado dinámico y es la clave de GlissEQ.
Además del filtrado dinámico, GlissEQ también cuenta con un analizador de espectro en tiempo real. El espectro de una pista se puede exportar a cualquier otra instancia de GlissEQ, por lo que es posible realizar comparaciones de espectro entre pistas en tiempo real. Esto le ayuda a liberar rangos de frecuencia en una pista para permitir que un instrumento en otra pista que ocupe las mismas frecuencias respire.
GlissEQ 3-13 VST-AAX-AU WiN-MAC
Ecualizador de pista
Ecualizador de Mastering
Estéreo, mid side, ecualizador de sonido envolvente 5.1
Ecualizador dinámico
Analizador de espectro FFT
Comparación de espectro multipista
Ecualizador transparente
Mejorador armónico suave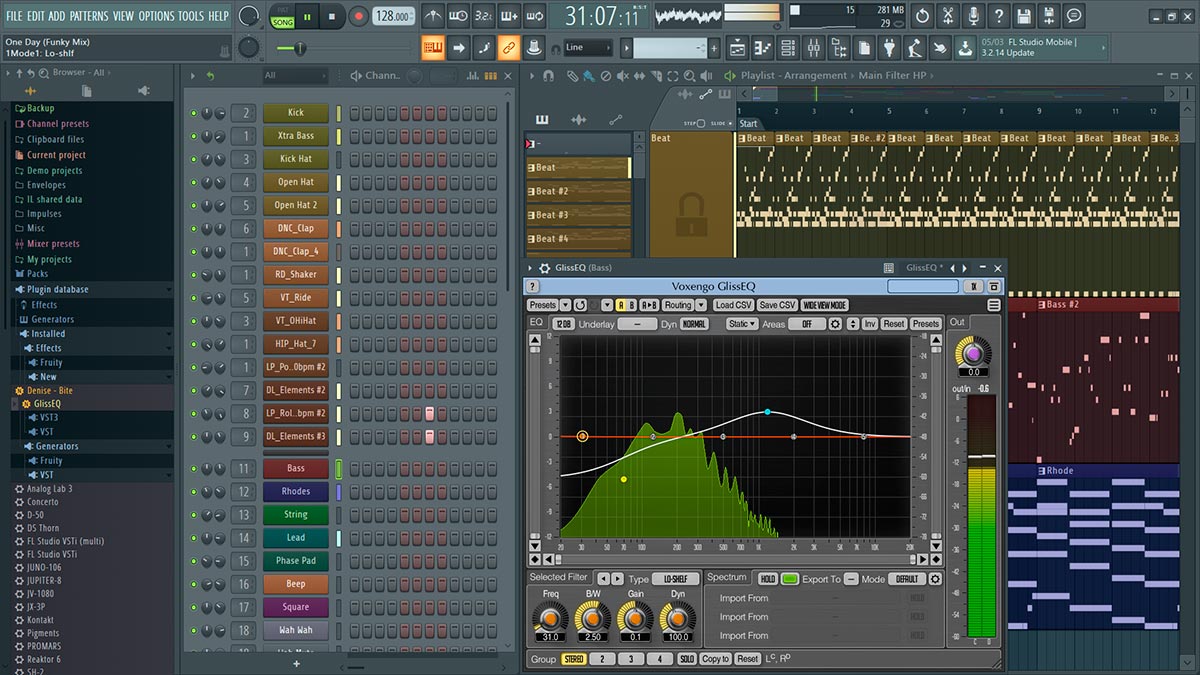 English
GlissEQ is a parametric equalizer AAX, AudioUnit and VST plugin for professional sound and music production applications. The most interesting and unique feature of GlissEQ is the dynamic behavior of its filters. To understand dynamic filtering, let's begin by re-stating something probably obvious about a normal equalizer: you always get what you set. In other words, when you specify a 6 dB boost at 100 Hz you get exactly 6 dB of boost at 100 Hz.
You should notice these immediate benefits: boosting highs with GlissEQ tends to avoid the fatiguing effect of overload. And boosting lows avoids making things sound mushy. Instead, you get a pleasant emphasis of transients, bringing life and dimension to your tracks. In short, the "dynamic behavior" of GlissEQ's filters gives you a helping-hand during mixing and mastering. In addition to dynamic filtering, GlissEQ also features a real-time spectrum analyzer.
GlissEQ 3-13 VST-AAX-AU WiN-MAC
Track equalizer
Mastering equalizer
Stereo, mid-side, 5.1 surround equalizer
Dynamic equalizer
FFT spectrum analyzer
Multi-track spectrum comparison
Transparent equalizer
Smooth harmonic enhancer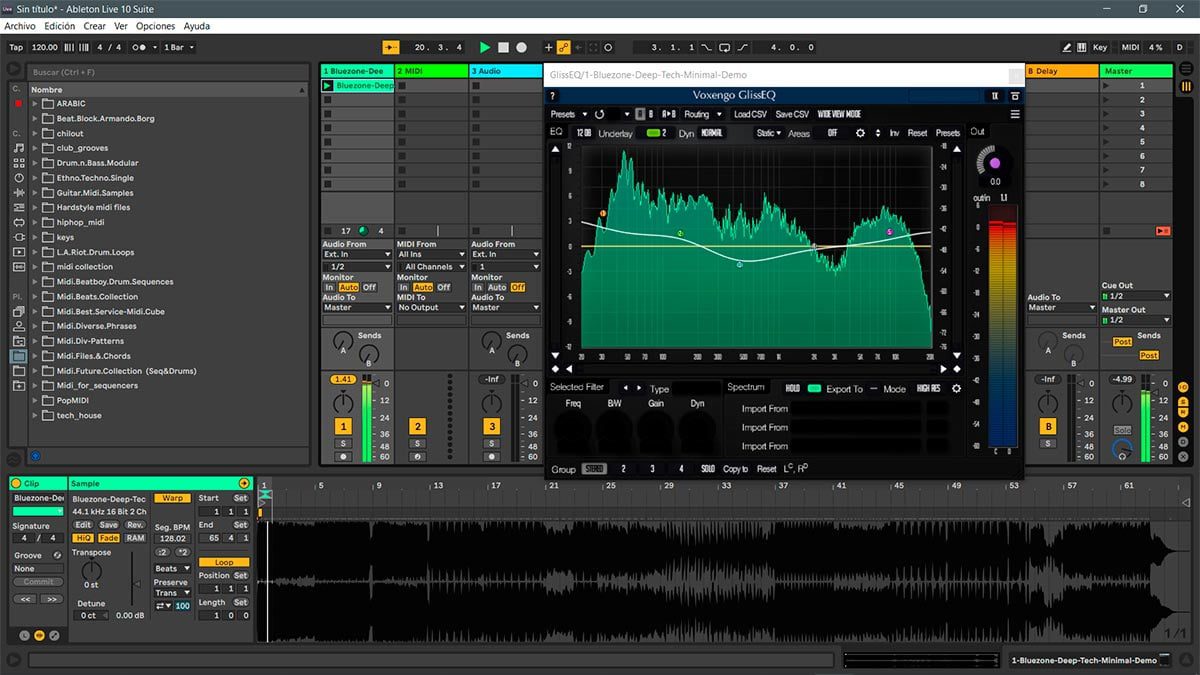 GlissEQ 3-13 VST-AAX-AU WiN-MAC
Descarga Directa – Direct Download
VST-VST3-AAX-AU WiN-MAC x86 x64
Para descarga de esta página se necesita un cliente Torrent, hay muchos disponibles, tanto para Windows como para MacOSX, aquí les dejo algunos de los mejores clientes…una vez instalado alguno de los programas, los enlaces Torrent se abren de forma automática.