Mod Pack VST-AAX-AU MAC OSX…Native Instruments nos trae una puesta al día de tres efectos clásicos, Phase, Flanger y Chorus…Ahora con nuevos modos de trabajo, más controles y funciones, contamos además con una gran cantidad de presets en cada plugin sobre los que empezar a trabajar….MOD PACK parte de tres efectos clásicos de modulación (chorus, flanger y phaser) y les añade funciones nunca oídas. Cada uno de ellos ofrece nuevas posibilidades creativas espectaculares, además de resultados con un sonido vintage sorprendentemente convincente, lo que convierte a MOD PACK en una mejora esencial respecto a tus efectos de modulación convencionales.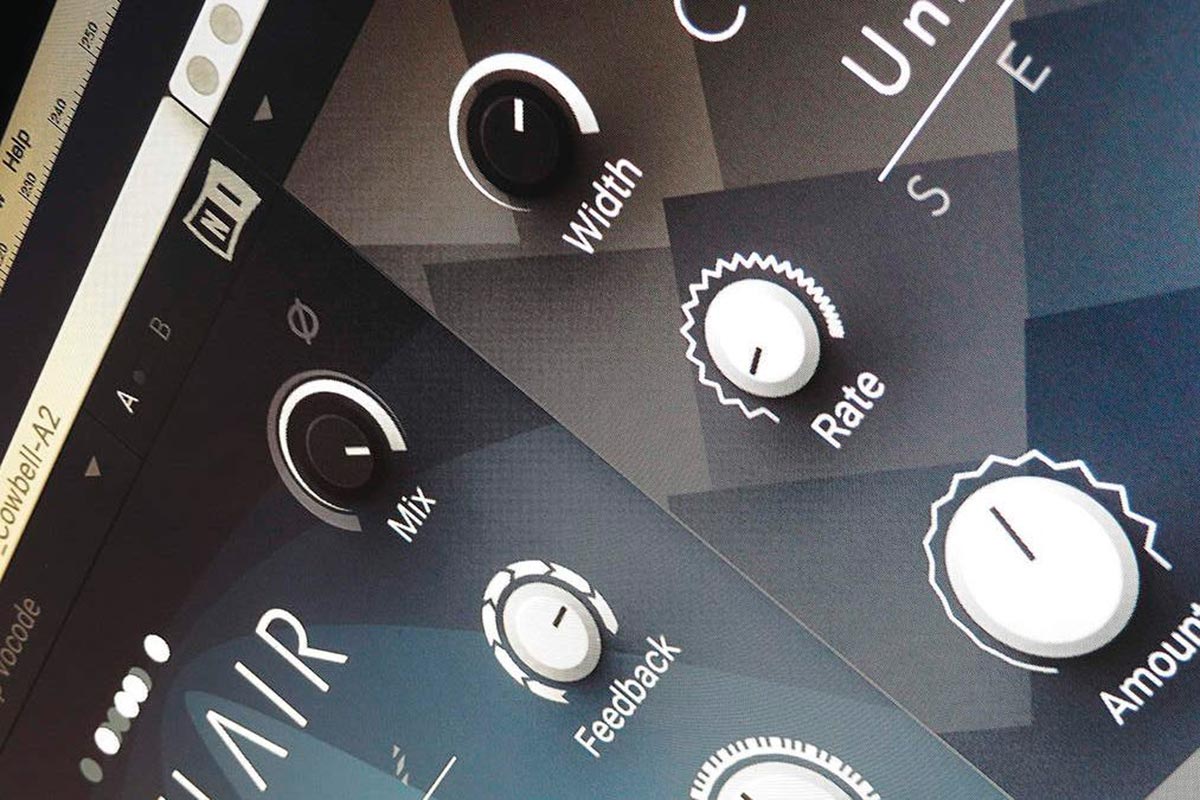 Mod Pack VST-AAX-AU MAC OSX
El sonido de CHORAL se inspira en algunos de los efectos de chorus más deseados de los últimos 40 años, que incluyen efectos icónicos de tipo "unison" de módulos de rack y sintetizadores. Añade amplitud, movimiento, brillo y centelleo a cualquier señal, o aprovecha el nuevo modo de realimentación "Scatter". Evita el desagradable toque metálico de los niveles altos de feedback de diseños tradicionales, y en su lugar genera un efecto tipo reverb totalmente nuevo.
FLAIR revoluciona el flanger clásico. FLAIR no sólo recrea efectos clásicos analógicos de flange de cinta y de pedal (aunque genera ambos de maravilla), sino que añade el nuevo y revolucionario modo "Voices", que usa varias líneas de delay para crear capas y resonancias de flanger con armónicos afinados. Incluso posee 24 ajustes de acorde que soportan toda una gama de acordes e intervalos de nota.
PHASIS ofrece sonidos clásicos con efecto phaser, perfecto para añadir movimiento, personalidad y magia creativa a cualquier señal. PHASIS se inspira en los phasers clásicos, pero añade nuevas funciones potentes para lograr resultados inéditos. Por ejemplo, el control "Spread" cambia la separación de las frecuencias de filtro del phaser para lograr efectos de tipo vocal. El modo Ultra lleva la modulación a frecuencias extraordinariamente altas y genera tonos de estilo FM.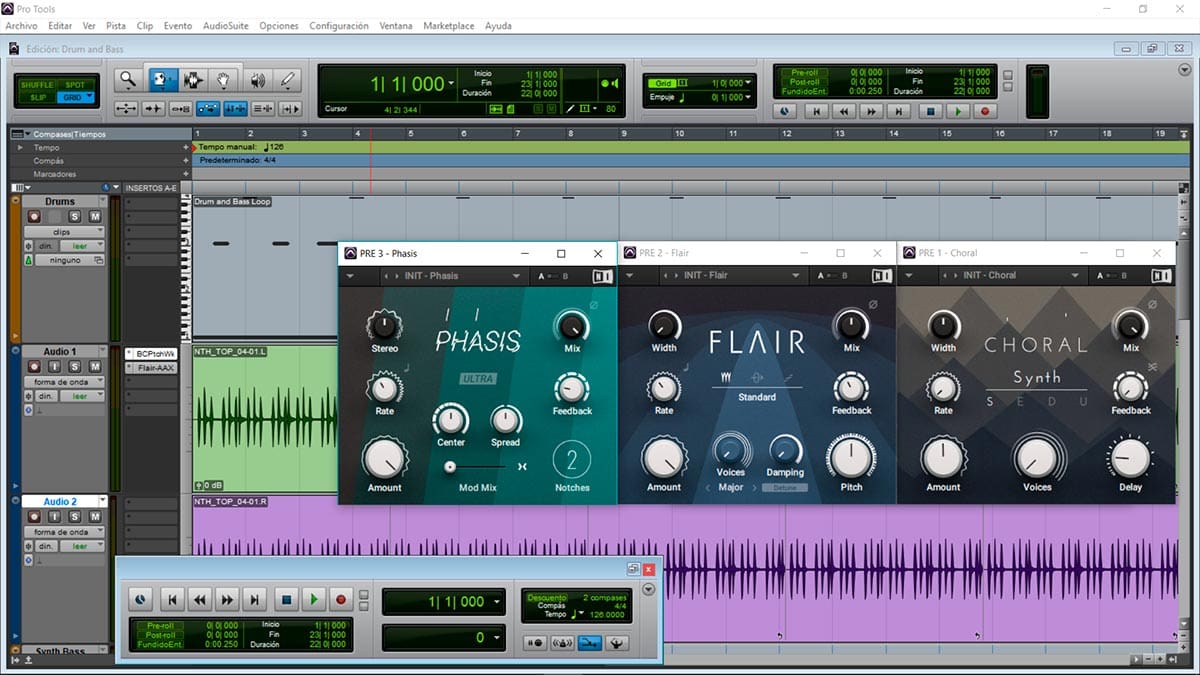 English
MOD PACK takes three classic modulation effects – chorus, flanger, and phaser – and adds never-before-seen features. Each offers spectacular new creative possibilities, plus stunningly convincing vintage-sounding results, making MOD PACK an essential upgrade from your conventional modulation effects.
CHORAL takes sonic inspiration from some of the most prized chorus effects of the last 40 years – including iconic rack-mount and synth-based 'unison' effects. Add width, movement, sheen, and shimmer to any signal, or take advantage of an all-new feedback mode, Scatter. It avoids the unpleasant metallic quality of heavy feedback settings in traditional designs, instead creating an entirely new reverb-like effect.
FLAIR turns the classic flanger on its head. Not satisfied simply recreating vintage analog tape and pedal flanging effects – though it does both beautifully – FLAIR adds a revolutionary new Voices mode which uses multiple delay lines to create tuned harmonic flanging layers and resonances. It even features 24 chord settings, offering a variety of chords and note intervals.
PHASIS offers timeless phasing sounds – adding movement, soul, and creative magic to any signal. PHASIS draws inspiration from classic phasers but adds powerful new features for never-heard-before results. For example, the Spread control changes the spacing of the phaser's notches, for vocal-style effects. Ultra mode pushes modulation to ultra high rates, producing unique FM-esque tones.
Mod Pack VST-AAX-AU MAC OSX
Descarga Directa – Direct Download
Mod Pack 1.0.1 VSTi-AAX-AU x64
Para descarga de esta página se necesita un cliente Torrent, hay muchos disponibles, tanto para Windows como para MacOSX, aquí les dejo algunos de los mejores clientes…una vez instalado alguno de los programas, los enlaces Torrent se abren de forma automática.