Audiofier Riffendium vol-2 KONTAKT…RIFFENDIUM SERIES es una colección de bibliotecas de muestras temáticas para productores y compositores modernos. Incluye bucles de instrumentos reales, modelados, sintetizados y diseñados, que dan como resultado una paleta original de sonidos inspiradores para creadores de música electrónica y orgánica. Nuestro primer lanzamiento en esta serie es una colección de loops de guitarra eléctrica que abarca desde baladas limpias y técnicas de arpegios hasta furiosos riffs de guitarra de rock grunge.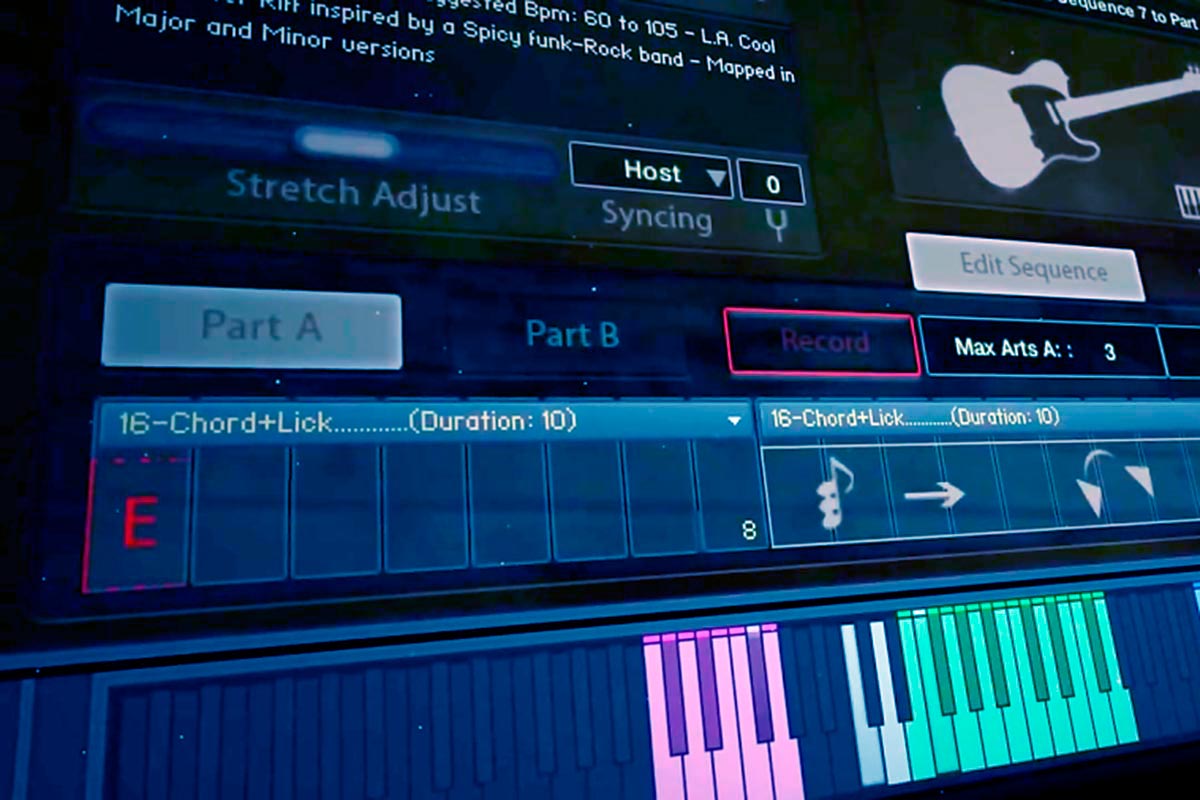 Audiofier Riffendium vol-2 KONTAKT
Nuestra segunda entrega de esta nueva serie incluye dos instrumentos: RIFFENDIUM y RIFFENDIUM DI agrupados en un solo paquete. El grupo de muestra de RIFFENDIUM está hecho de grabaciones de la salida del amplificador y ofrece un flujo de trabajo rápido. RIFFENDIUM DI ofrece muestras de la señal de salida de la guitarra, lo que le permite usar su simulador de amplificador favorito y la cadena de guitarra para que se ajuste a su música al 100%.
Audiofier Riffendium vol-2 KONTAKT
2 Instrumentos Principales: Principal y DI.
44 Estilos de bucle en teclas mayores, menores y más.
Master Assignable Filter con una selección de 7 tipos de filtros.
Doble seguimiento automático con pedales de efectos dedicados a la cadena.
Efectos
4 pedales de distorsión, 4 pedales de modulación, 2 bandas Eq,
Amplificador estéreo para pista de guitarra principal,
Control de ancho estéreo para guitarras de pista principal y doble
Master Delay, Master Algorithmic y Convolution Reverb.
Los motores
Paso volumen. Filtros de paso. Repetidor de Stutter.
Host, medio tiempo y doble tiempo de sincronización.
Reordenamiento completo o porciones, con aleatorización y 2 partes.
Grabación manual de secuencia y función de edición de pasos.
100 Presets Snasphots. Navegador categorizado.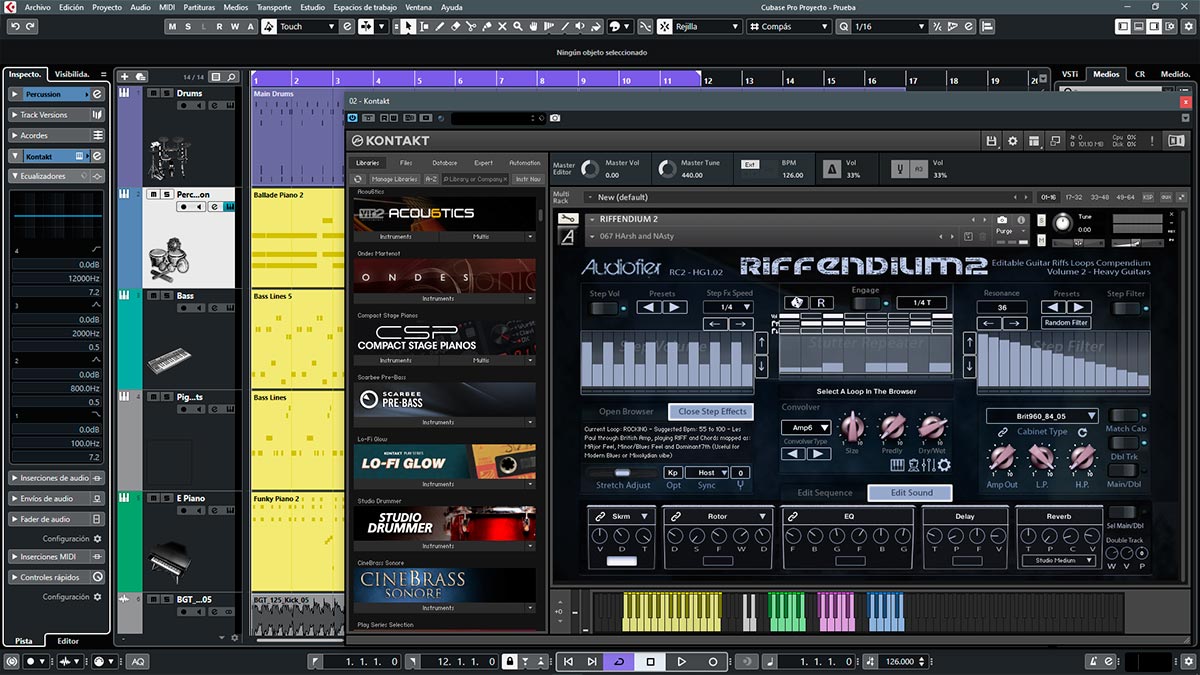 English
RIFFENDIUM SERIES is a themed sample library collection for modern producers and composers. It includes loops of real, modeled, synthesized and designed instruments, resulting in an original palette of inspiring sounds for creators of electronic and organic music. Our first release in this series is a collection of electric guitar loops which spans from clean ballads strumming and arpeggios techniques to raging grunge rock guitar riffs.
Audiofier Riffendium vol-2 KONTAKT
2 Main Instruments: Main & DI.
44 Loop Styles in all Major, Minor keys and more.
Master Assignable Filter with a selections of 7 filter types.
Automatic double tracking with dedicated effect pedals chain.
Effects
4 distortion pedals, 4 modulation pedals, 2 Bands Eq,
Stereo Widener for Main guitar Track,
Stereo Width control for Main and Double Tracked Guitars
Master Delay, Master Algorithmic and Convolution Reverb.
Engines
Step Volume. Step Filters. Stutter Repeater.
Host, half time and double time syncing.
Full re-ordering of slices, with randomisation and 2 parts.
Manual recording of sequence and step edit feature.
100 Presets Snasphots. Categorised browser.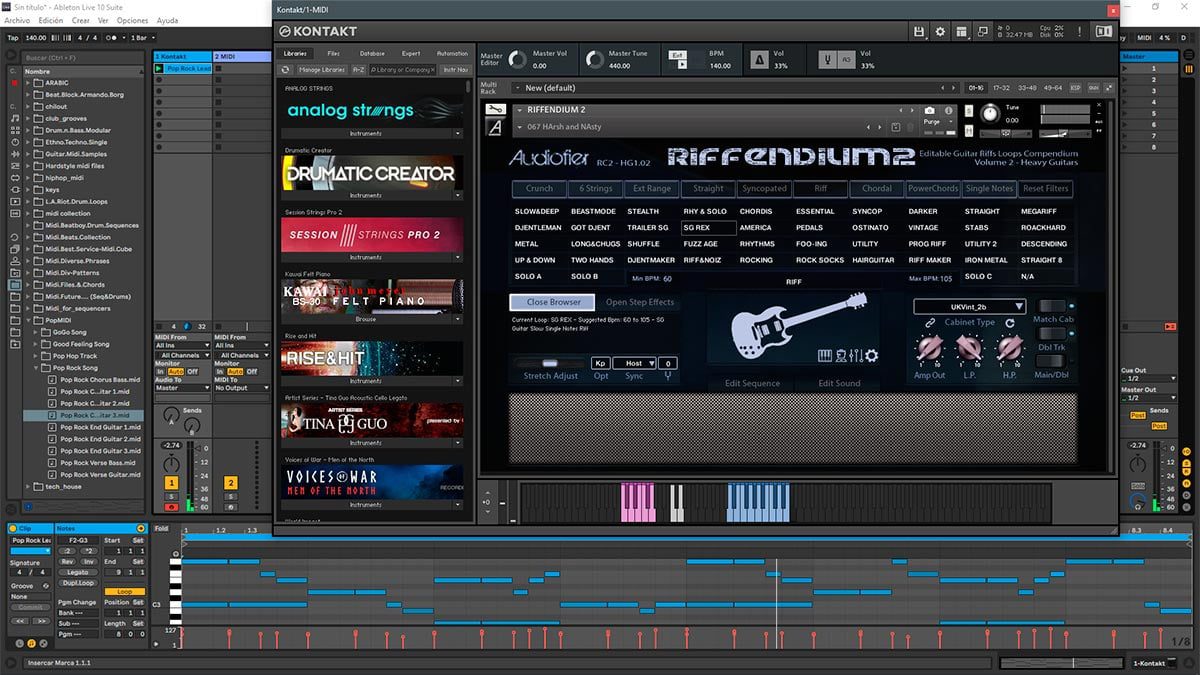 Audiofier Riffendium vol-2 KONTAKT
Descarga Directa – Direct Download
Riffendium v-2 KONTAKT (6.54 Gb)
Para descarga de esta página se necesita un cliente Torrent, hay muchos disponibles, tanto para Windows como para MacOSX, aquí les dejo algunos de los mejores clientes…una vez instalado alguno de los programas, los enlaces Torrent se abren de forma automática.