AD051 Continua 1-0-21 WiN-MAC-LiN…Continua es un sintetizador analógico virtual con un toque: un trío de osciladores continuamente transformable. Con tres controles interconectados que definen la forma de onda, Continua tiene un suministro prácticamente ilimitado de formas de onda, especialmente cuando agrega modulación cruzada y ruido a la mezcla.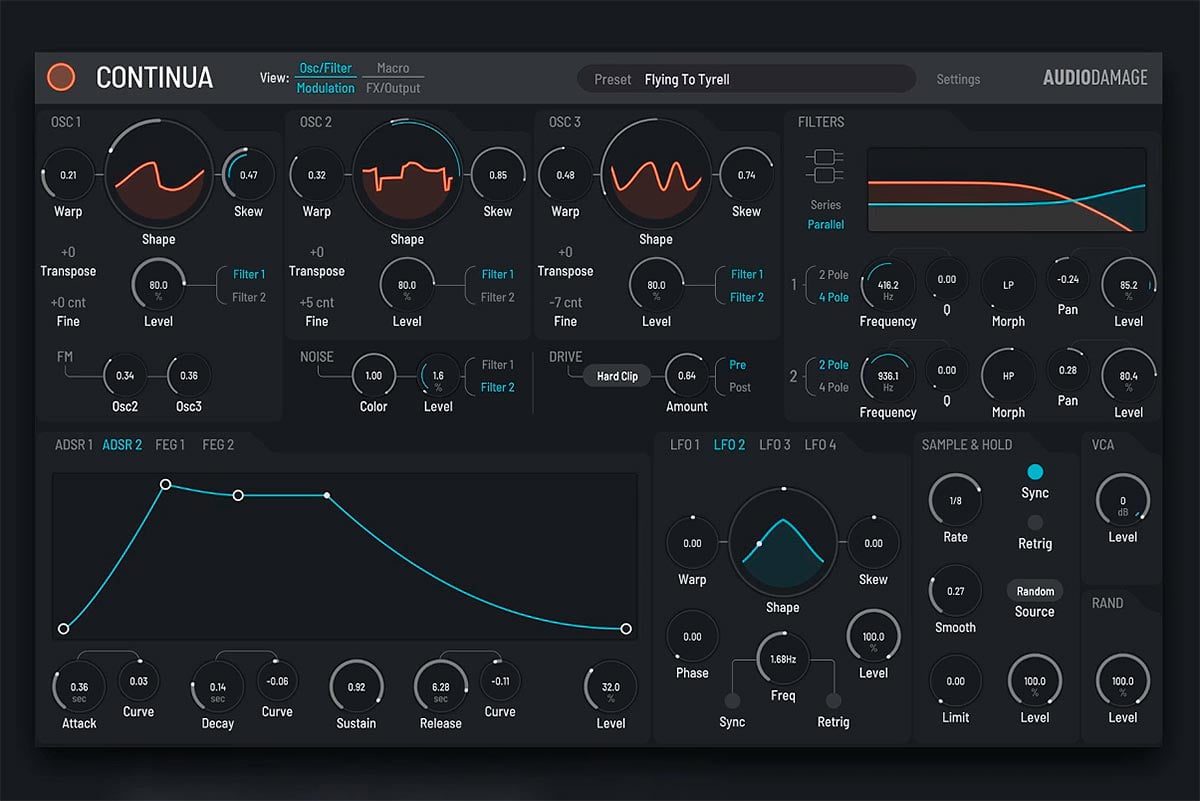 AD051 Continua 1-0-21 WiN-MAC-LiN
Con dos filtros variables de estado de transformación (transformación entre LP, HP, BP y muesca en topologías de 2 y 4 polos), Continua tiene una amplia paleta de modelado de tonos a su disposición, y es muy adecuado para largos, complejos, Paisajes sonoros en evolución. Con una gran cantidad de posibilidades de modulación, Continua es capaz de sonidos de sintetizador simples o paisajes sonoros enormes y en evolución. Con dos ADSR y dos generadores de envolvente flexible (esencialmente un secuenciador de envolvente), más cuatro de nuestros LFO flexibles (forma de onda continua) y una sofisticada función de muestreo y retención, puede modular cualquier perilla en la interfaz de usuario con un simple clic derecho (doble toque) en iOS)
AD051 Continua 1-0-21 WiN-MAC-LiN
Pantalla de forma de onda reescrita para reducir el uso de la CPU
Se solucionó el error al ajustar los envolventes que causaban un bloqueo
Se corrigió el error al cargar una nueva muestra que causaba un bloqueo
Se han agregado optimizaciones pequeñas y se han solucionado los errores
Codebase sincronizado entre todas las versiones (iOS, macOS y Windows)
Gran reducción en el «clic» del robo de voz, usabilidad e interfaz de usuario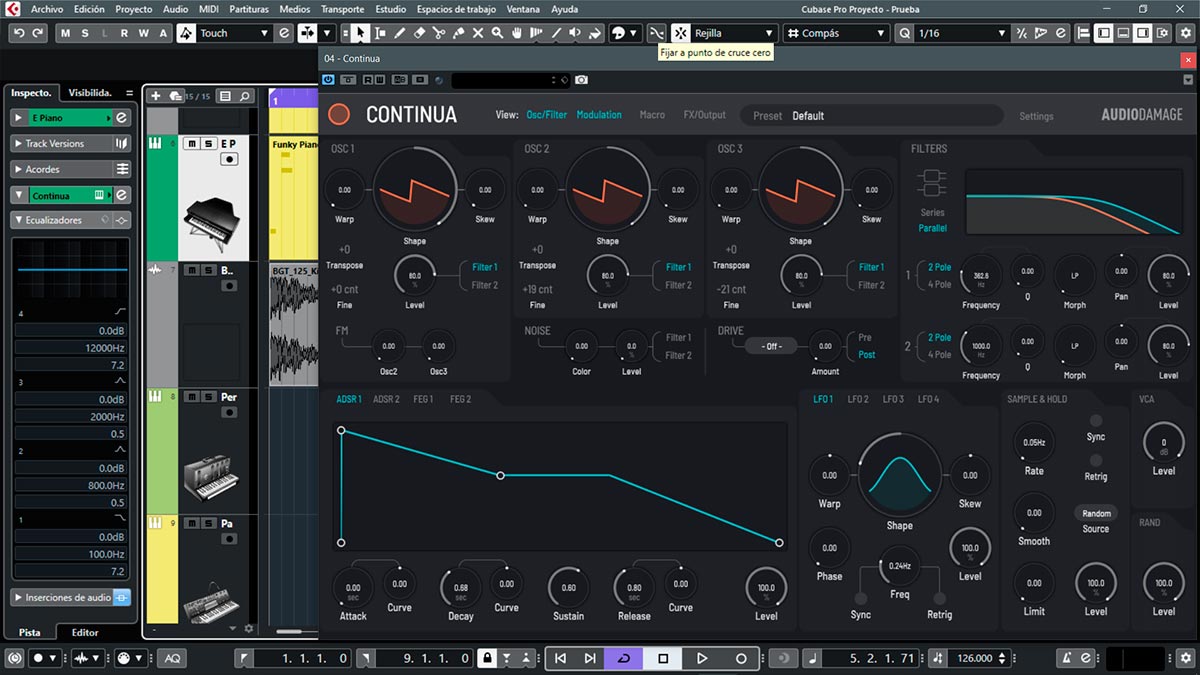 English
AD051 Continua 1-0-21 WiN-MAC-LiN
Continua is a virtual analog synth with a twist: a continuously morphable threesome of oscillators. With three interconnected controls defining the wave shape, Continua has a virtually limitless supply of waveforms, especially when you add cross modulation and noise in to the mix.
With two morphing state-variable filters (morph between LP, HP, BP and notch in 2-pole and 4-pole topologies), Continua has a broad palette of tone-shaping at its disposal, and is well suited for long, complex, evolving soundscapes. With a whole host of modulation possibilities, Continua is capable of both simple synth sounds or huge, evolving soundscapes. With two ADSRs and two Flexible Envelope Generators (essentially an envelope sequencer), plus four of our Flexible (continual waveshape) LFOs and a sophisticated sample & hold function, you can modulate any knob on the user interface with a simple right click (double tap in iOS.)
CHANGES IN V1.0.17
Waveform display re-written to be much lower CPU usage
Bug when adjusting envelopes that caused hard crash is fixed
Bug when loading a new sample that caused hard crash is fixed
Many small optimizations added and bugs dealt with
Codebase synced among all versions (iOS, macOS, and Windows)
Changes including reduction in "clicking" from voice stealing, usability and UI updates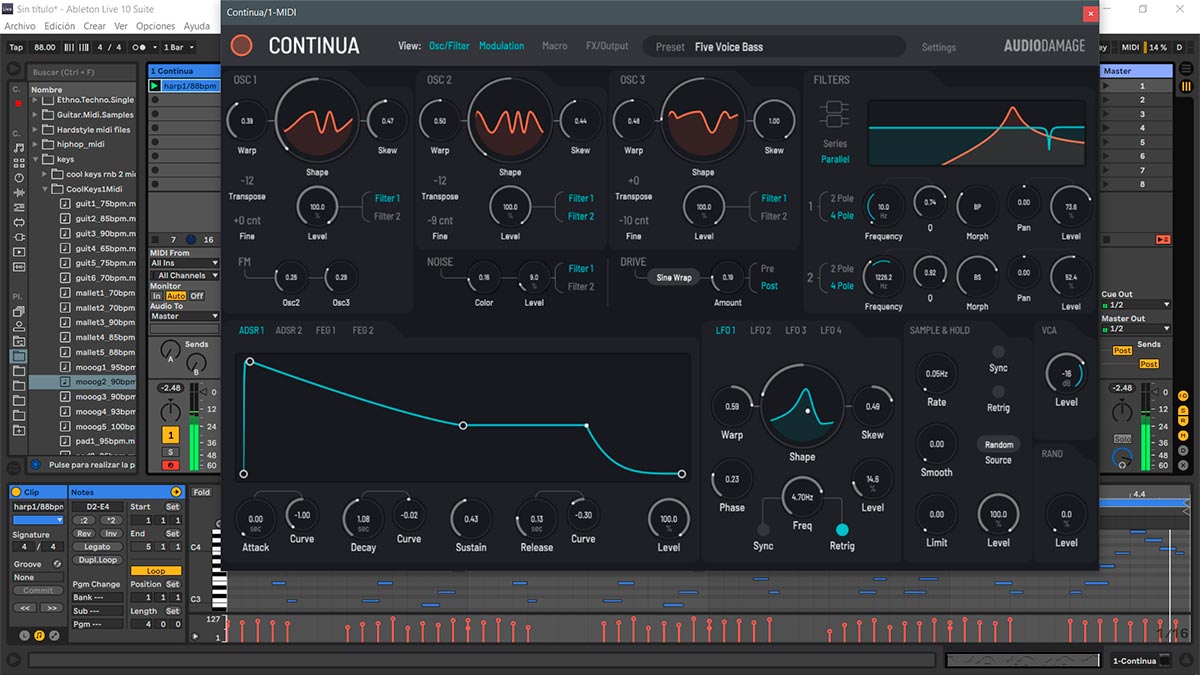 AD051 Continua 1-0-21 WiN-MAC-LiN
INSTALACIÓN:
Puede que tengamos que «

Desactivar SmartScreen

» para instalar
El plugin ya viene pre activado, es instalar y listos
Descarga Directa – Direct Download
Continua v1.0.21 VST-VST3-AAX-AU
WIN-MAC-LiNUX x86 x64
Para descarga de esta página se necesita un cliente Torrent, hay muchos disponibles, tanto para Windows como para MacOSX, aquí les dejo algunos de los mejores clientes…una vez instalado alguno de los programas, los enlaces Torrent se abren de forma automática.