Sonokinetic Capriccio v1-7-0 KONTAKT…Capriccio es nuestra colección orquestal más grande hasta el momento, tanto en términos de tamaño físico como en términos de sonido, que es simplemente … ¡GRANDE! Hicimos que el director Petr Pololanik se acercara a los límites de su orquesta Capellen para estas sesiones de grabación, y la energía, el impulso y la potencia resultantes realmente se reflejan en todos y cada uno de los samples.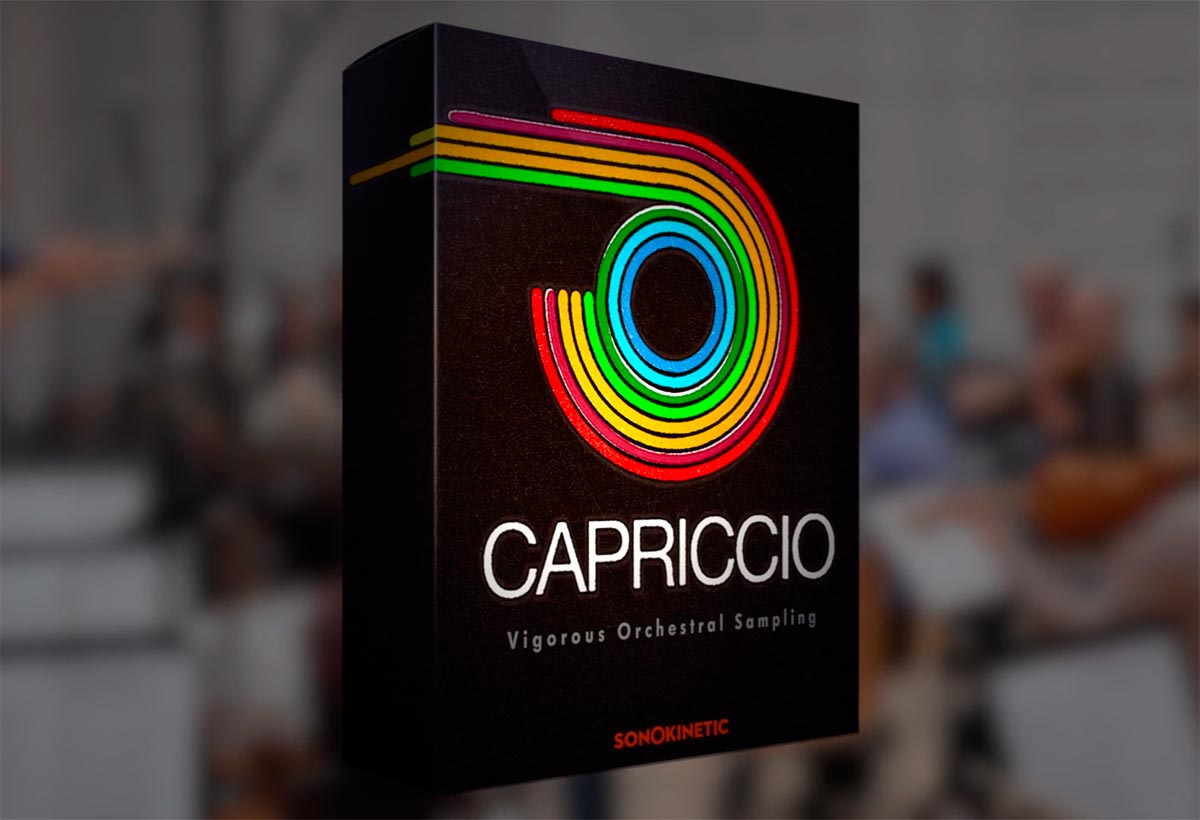 Sonokinetic Capriccio v1-7-0 KONTAKT
Si está familiarizado con nuestro anterior instrumento orquestal 'Grosso', la interfaz de usuario de Capriccio debería resultarle bastante familiar. La estructura básica del instrumento es la misma, usando 4 presets cada uno dividido en 3 capas, pero hay muchas innovaciones dentro de Capriccio que harán que trabajar con esta biblioteca sea aún más intuitivo y flexible. Los aspectos más destacados incluyen el control deslizante de 'desplazamiento de frase', configuración de volumen separada para las colas de liberación y arrastrar / soltar MIDI desde la vista de partitura en la interfaz, directamente en su DAW.
Sonokinetic Capriccio v1-7-0 KONTAKT
6 parches de instrumentos
Conjunto de percusión.
Timestretching y sincronización de tempo
52 cuerdas sinfónicas:
Violines, Viola, Celli y Bassi
12 metales sinfónicos:
Tuba, trombones, cuernos y trompetas
12 vientos de madera:
Fagot, Clarinetes, Oboes, Flautas y Piccolos
8 percusionistas:
Taiko, percusión sinfónica, xilófono y más
KONTAKT Y KONTAKT PLAYER 5.1 y posteriores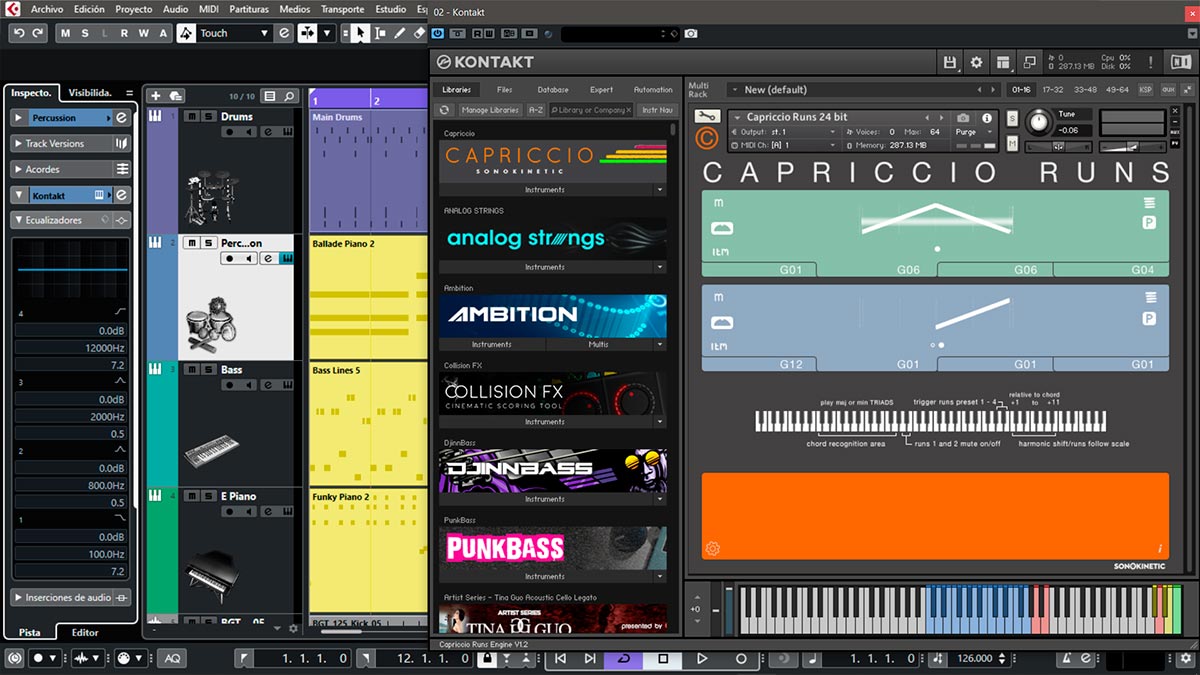 English
Capriccio is our biggest Orchestral collection yet, both in terms of physical size and in terms of sound, which is just…BIG! We had conductor Petr Pololanik approach the limits of his Capellen orchestra for these recording sessions, and the resulting energy, drive and power really comes across in each and every sample.
If you are familiar with our previous orchestral instrument 'Grosso', Capriccio's user interface should look quite familiar. The basic structure of the instrument is the same, using 4 presets each divided in 3 layers, but there are many innovations within Capriccio that will make working with this library even more intuitive and flexible. Highlights include the 'phrase offset' slider, separate volume setting for release tails and MIDI drag/drop from the score view in the interface, straight into your DAW.
Sonokinetic Capriccio v1-7-0 KONTAKT
6 instrument patches
Percussion Ensemble.
Timestretching and Tempo Syncing
52 Symphonic Strings:
Violins, Viola, Celli and Bassi
12 Symphonic Brass:
Tuba, Trombones, Horns and Trumpets
12 Woodwinds:
Bassoons, Clarinets, Oboes, Flutes and Piccolos
8 Percussionists:
Taiko, Symphonic Percussion, Xylophone an more
KONTAKT AND KONTAKT PLAYER 5.1 and up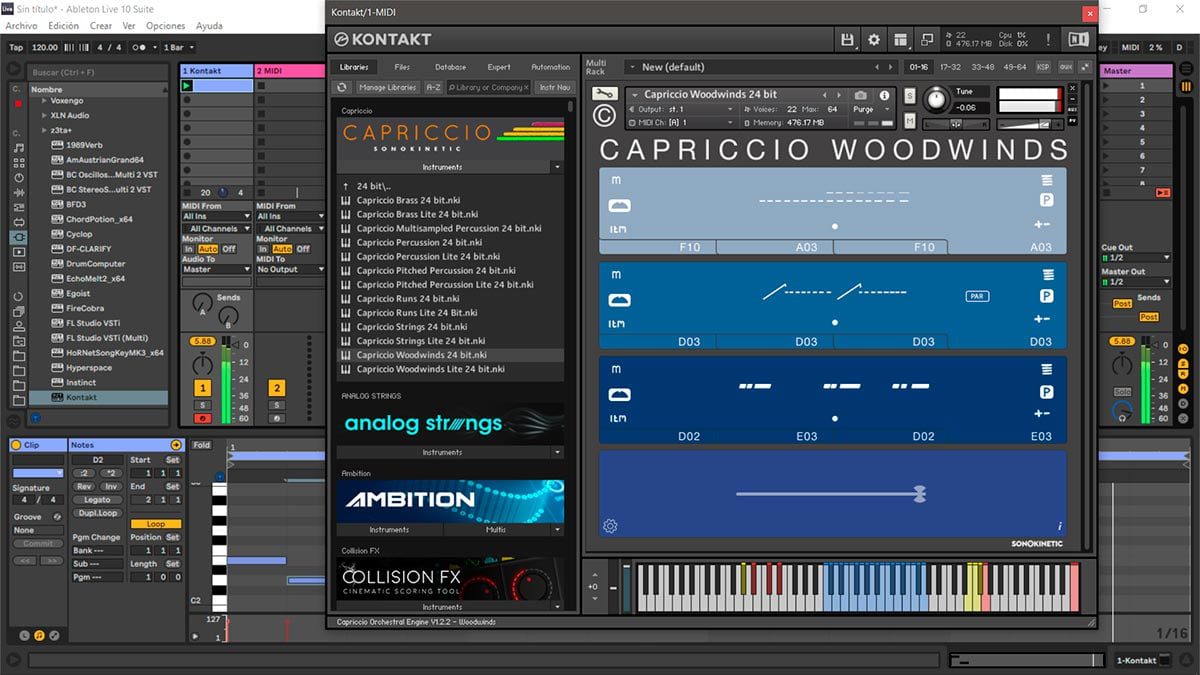 Sonokinetic Capriccio v1-7-0 KONTAKT
Descarga Directa – Direct Download
Capriccio v1.7.0 KONTAKT (31.91 Gb)
Para descarga de esta página se necesita un cliente Torrent, hay muchos disponibles, tanto para Windows como para MacOSX, aquí les dejo algunos de los mejores clientes…una vez instalado alguno de los programas, los enlaces Torrent se abren de forma automática.