apulSoft FX Bundle 2020-11 WiN-MAC…¡Se ha lanzado el nuevo plugin de audio psicoacústico apUnmask! Detecta las partes de su audio que normalmente están enmascaradas por funciones más fuertes. Funciona como la etapa de detección de un codificador de mp3 / mp4, pero los resultados se aplican a la inversa. En lugar de eliminar esos componentes de señal «inaudibles» para comprimir datos, apUnmask los potencia para crear un audio hiperrealista, lo que ayuda a los oídos humanos a escuchar detalles que de otro modo estarían ocultos.
apulSoft Bundle 2020-11 WiN-MAC
apulSoft apShaper es un complemento de efectos de audio para agregar distorsión armónica a las señales de audio. Combina un formador de ondas con tres bandas de filtro y varias opciones de modulación: dos lfos, un detector de dinámica y perillas configurables por el usuario. apulSoft apQualizr2 es un complemento de audio de ecualizador multibanda. Las bandas de filtro se editan gráficamente en la parte superior de un analizador de frecuencia. Cuenta con modulación modular de varios parámetros de filtro.
apulSoft apTrigga3 es un complemento de efectos de inserción de audio que detecta eventos de activación en su señal de entrada que se utilizan para agregar o reemplazar sonidos. Tiene amplias funciones de gestión de muestras, capas de sintetizador flexibles con múltiples envolventes y una sección de modulación que permite la modulación por muestra de la mayoría de los parámetros.
apulSoft Bundle 2020-11 WiN-MAC
apQualizr2 v2.3.1 (Updated)
apShaper v1.1.1 (Updated)
apTrigga3 v3.6.1 (Updated)
apUnmask v1.0.1 (Updated)
VST-VST3-AAX
WiNDOWS x86 x64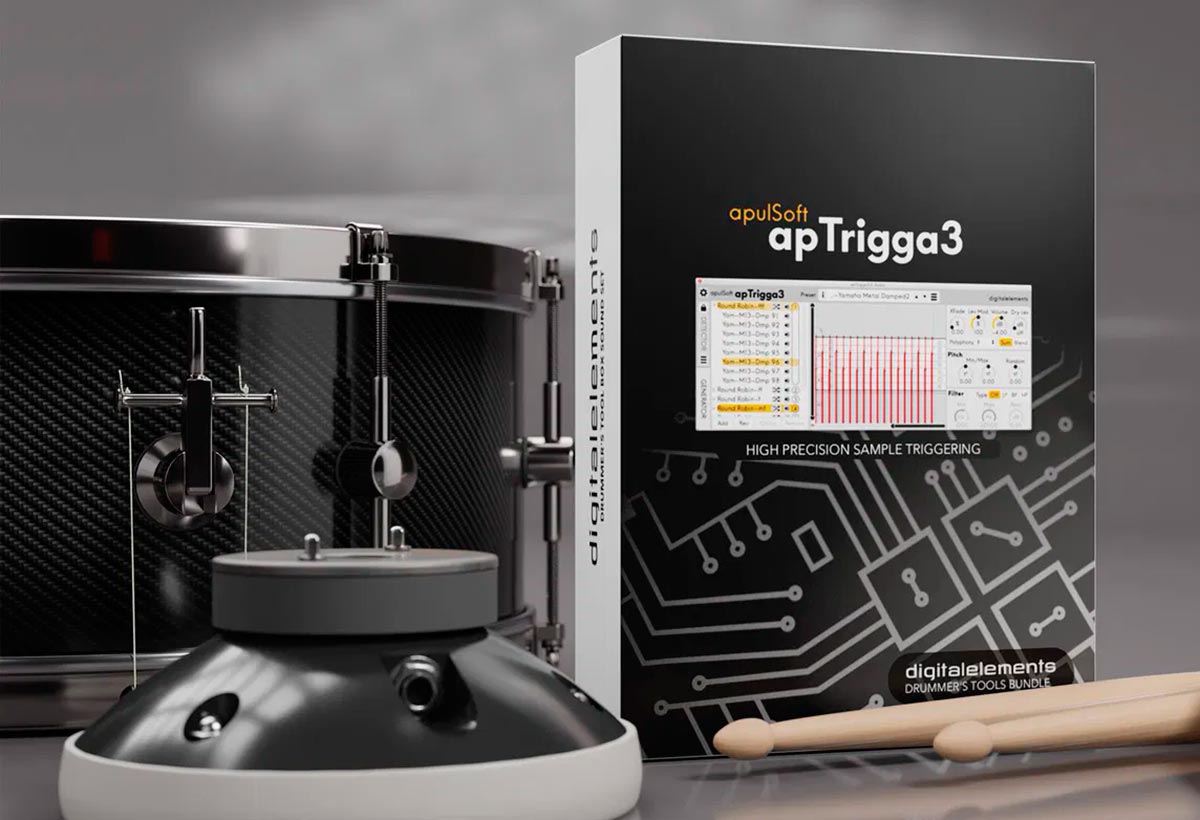 Englisgh
The new psychoacoustic audio plugin apUnmask has been released! It detects the parts of your audio that are normally masked by louder features. It works like the detection stage of an mp3/mp4 encoder, but the results are applied in reverse. Instead of removing those «inaudible» signal components to compress data, apUnmask boosts them to create hyperrealistic audio, helping human ears to hear otherwise hidden details.
apulSoft apShaper is an audio effect plugin to add harmonic distortion to audio signals. It combines a waveshaper with three filter bands and various modulation options – two lfos, a dynamics detector, and user-configurable knobs. apulSoft apQualizr2 is a multiband equalizer audio plugin. Filter bands are graphically edited on top of a frequency analyzer. It features modular modulation of various filter parameters. apulSoft apTrigga3 is an audio insert effect plugin that detects trigger events on its input signal which are used to add or replace sounds. It has extensive sample management features, flexible synthesizer layers with multiple envelopes and a modulation section that allows per sample modulation of most parameters.
apulSoft Bundle 2020-11 WiN-MAC
apQualizr2 v2.3.1 (Updated)
apShaper v1.1.1 (Updated)
apTrigga3 v3.6.1 (Updated)
apUnmask v1.0.1 (Updated)
VST-VST3-AAX
WiNDOWS x86 x64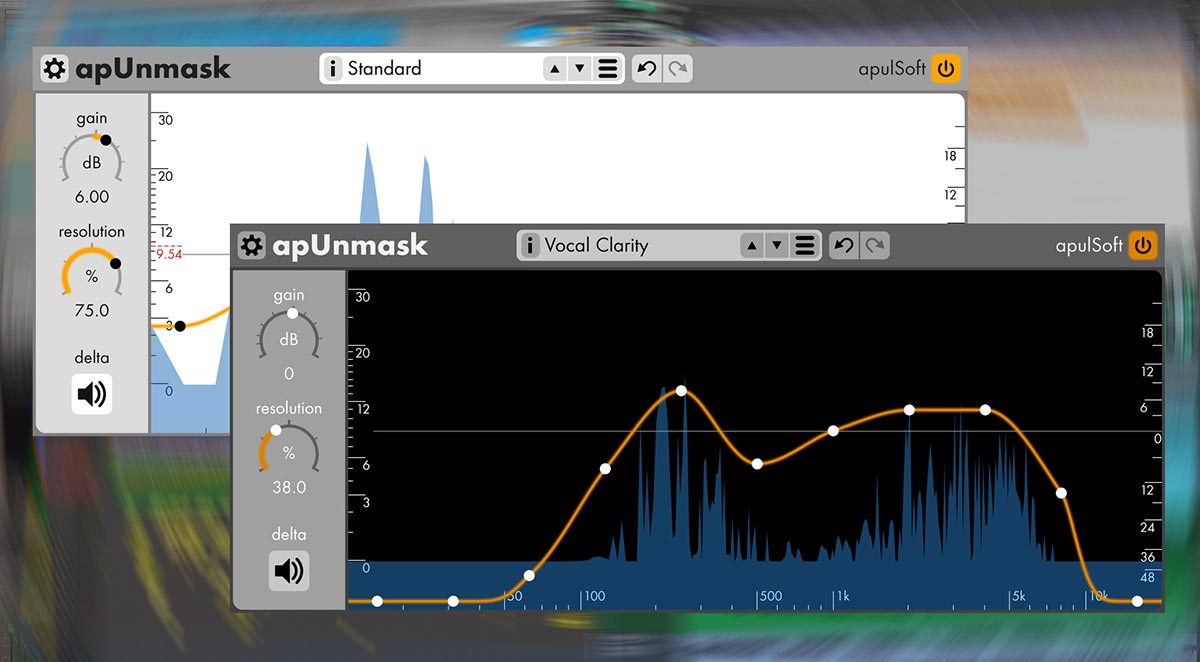 apulSoft Bundle 2020-11 WiN-MAC
Descarga Directa – Direct Download
apulSoft Bundle 12-11-2020
VST-VST3-AAX

WiN-MAC

x86 x64
Para descarga de esta página se necesita un cliente Torrent, hay muchos disponibles, tanto para Windows como para MacOSX, aquí les dejo algunos de los mejores clientes…una vez instalado alguno de los programas, los enlaces Torrent se abren de forma automática.