Decimator Drums KONTAKT…Audio Imperia lo ha vuelto a hacer con el lanzamiento de otra gran línea de instrumentos boutique llamada Blockbuster Percussion, siendo la primera entrada Decimator Drums. Debo decir que Decimator Drums debería venir con una señal de advertencia que diga «¡Va a hacer ruido aquí!» Dejando de lado las bromas, Decimator Drums tiene ese Dios del Trueno, la presencia de un «golpe en el pecho» que el compositor actual encontrará esencial para mantener sus avances y partituras cinematográficas con un sonido fresco y vivo.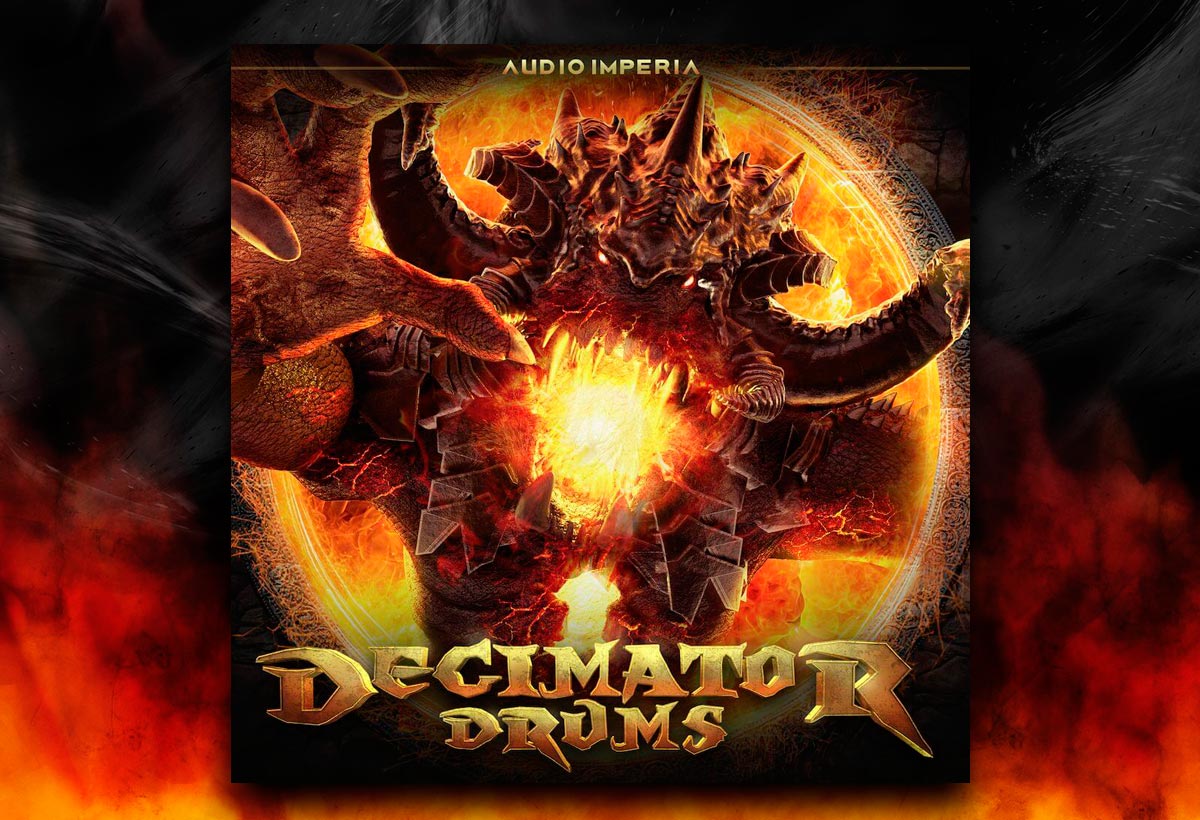 Decimator Drums KONTAKT
Decimator Drums fue producido por Martin Hasseldam y es la primera entrada en la nueva serie Blockbuster Percussion de Audio Imperia. Con el fin de ofrecer el tipo de sonido contundente necesario para los avances llenos de acción y las partituras cinematográficas, Decimator Drums se centra en el uso de baterías de conjunto. Dieciocho tambores por conjunto para ser precisos. El Epic Drum Ensemble (Kick, Tom, Snare, Click y Clack) se grabó utilizando diferentes combinaciones de tambores, bloques, baquetas y batidores. He incluido todos los detalles específicos en la sección de Hechos a continuación.
Decimator Drums KONTAKT
Tambores de conjunto (10 capas de velocidad, 6 Round Robin)
Kits diseñados (20 kits diseñados)
Bucles (26 bucles y los tallos individuales)
Extra (109 Atonal FX, 39 Tonal FX, 10 Risers, 6 Arps)
Kick 1:18 bombos con baquetas
Kick 2:18 bombos amortiguados con batidores de plástico
Toms bajos: 18 toms de piso con baquetas
Toms mid: 18 toms medios con baquetas
Toms altos: 18 toms altos con baquetas
Cajas: 18 Cajas con palos
Clics: 18 palos y pequeños bloques de madera
Clacks: 18 bombos y toms con baquetas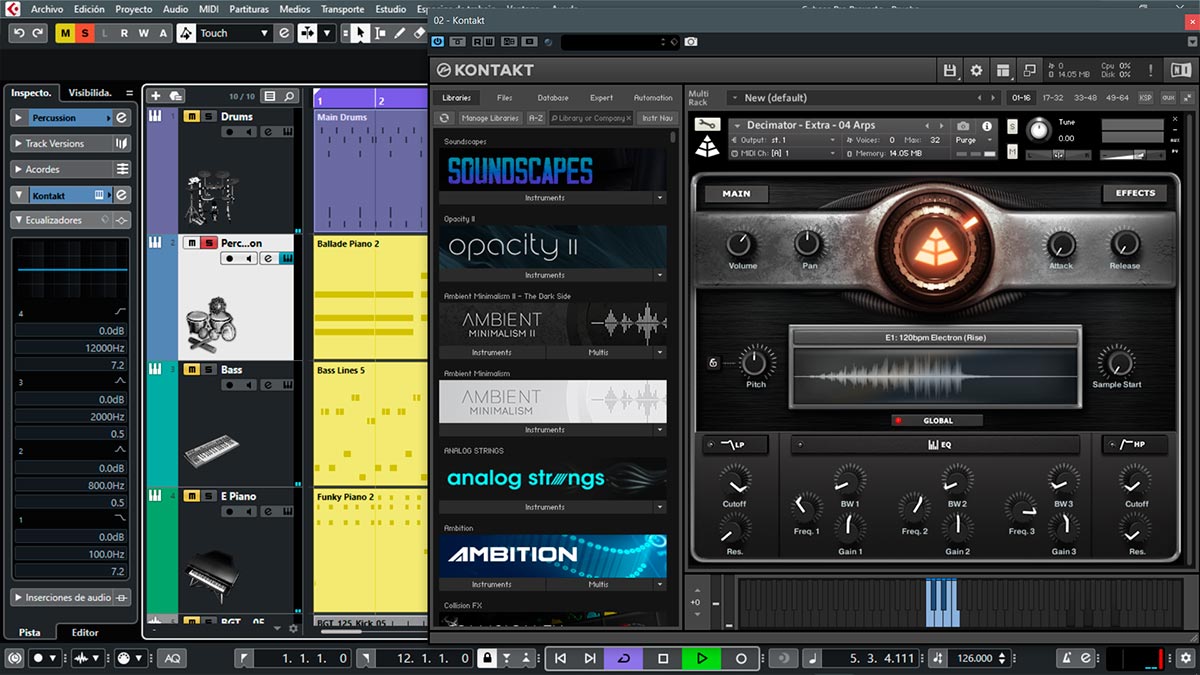 English
Decimator Drums was produced by Martin Hasseldam and is the first entry in Audio Imperia's new Blockbuster Percussion series. In order to deliver the kind of hard hitting sound required for action packed trailers and cinematic scores, Decimator Drums is focused on the use of ensemble drums. Eighteen drums per ensemble to be precise. The Epic Drum Ensemble (Kick, Tom, Snare, Click and Clack) was recorded using different combinations of drums, blocks, sticks and beaters. I have included all of the specific details in the Facts section below.
Decimator Drums KONTAKT
Ensemble Drums (10 Velocity Layers, 6 Round Robin)
Designed Kits (20 Designed Kits)
Loops (26 Loops and the individual stems)
Extra (109 Atonal FX, 39 Tonal FX, 10 Risers, 6 Arps)
Kick 1: 18 bass drums with sticks
Kick 2: 18 damped bass drums with plastic beaters
Toms low: 18 floor toms with sticks
Toms mid: 18 mid toms with sticks
Toms high: 18 high toms with sticks
Snares: 18 snares with sticks
Clicks: 18 sticks and small woodblocks
Clacks: 18 bass drums and toms kettles with sticks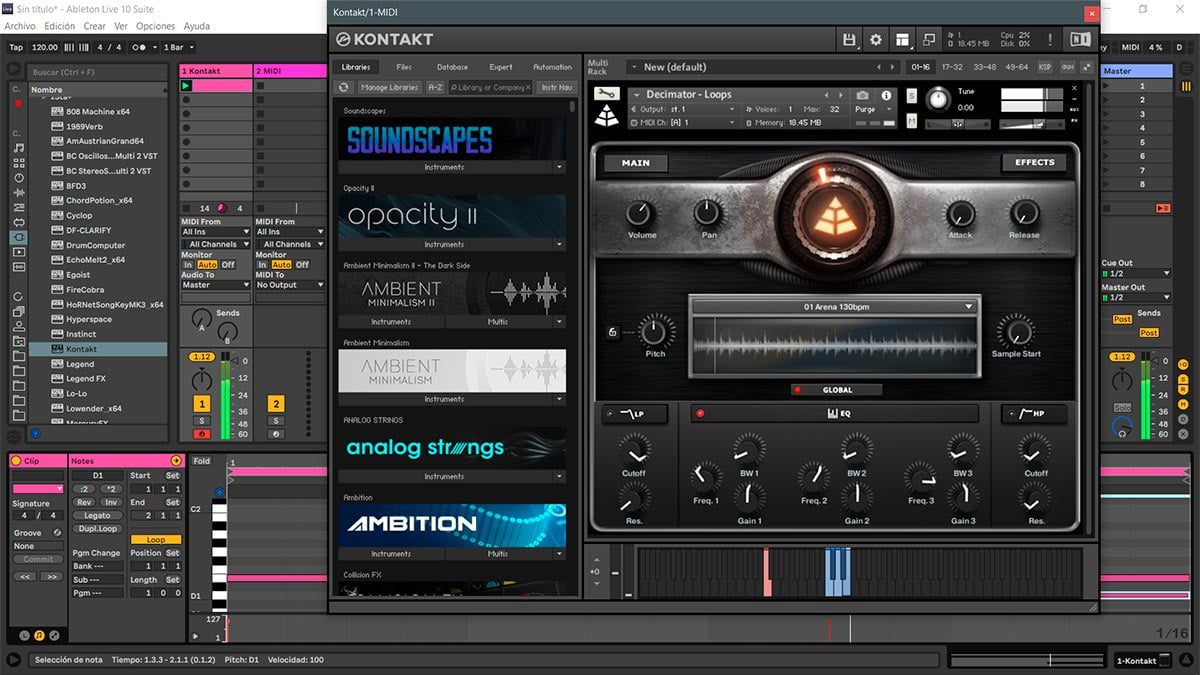 Decimator Drums KONTAKT
Descarga Directa – Direct Download
Decimator Drums KONTAKT (1.27 Gb)
Para descarga de esta página se necesita un cliente Torrent, hay muchos disponibles, tanto para Windows como para MacOSX, aquí les dejo algunos de los mejores clientes…una vez instalado alguno de los programas, los enlaces Torrent se abren de forma automática.