Sound Radix POWAIR v1-1-1 VST WiN…POWAIR fue diseñado para ser un compresor de sonido más inteligente y natural. Se trata de un nivelador / compresor / limitador de volumen de dos etapas alimentado por un novedoso motor de compresión propietario que proporciona una mayor transparencia y control que nunca.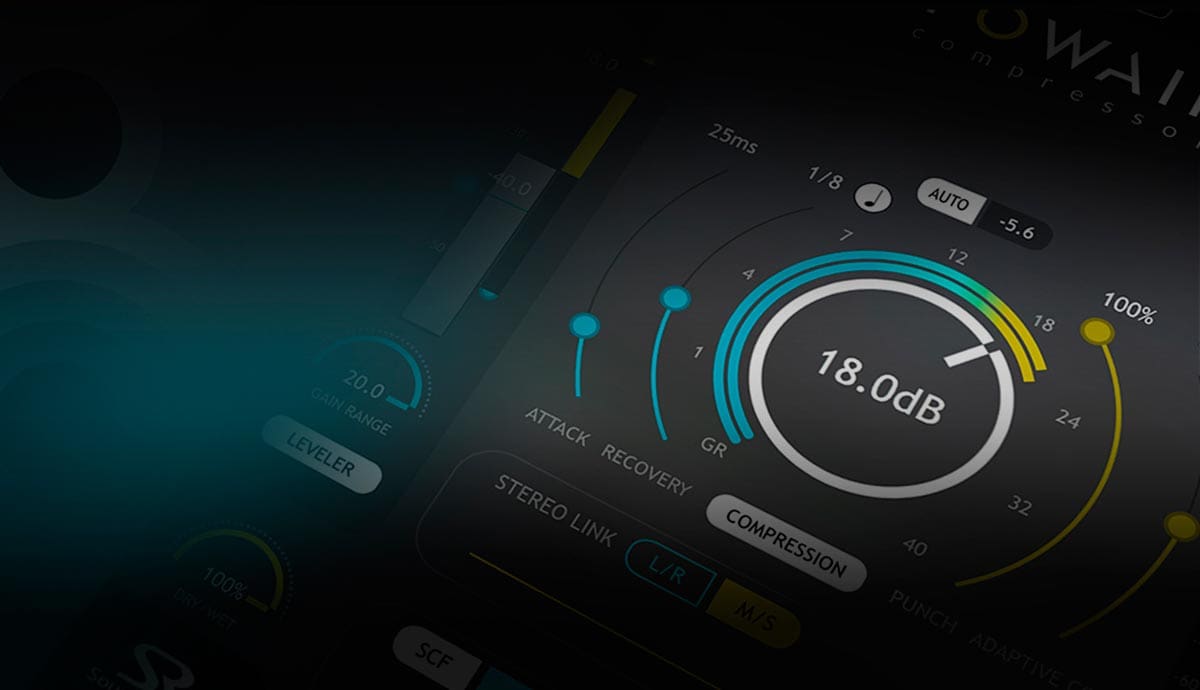 Sound Radix POWAIR v1-1-1 VST WiN
La primera etapa es un nivelador de volumen K-ponderado, perfecto para nivelar una voz en off o ajustar automáticamente el nivel de diferentes piezas de música. En su segunda etapa de compresión, POWAIR usa un innovador motor de detección y reducción de ganancia, capaz de cambios de ganancia rápidos con una distorsión mínima y una respuesta de adaptación a la fuente.
La característica única de Punch permite un control total sobre los niveles de los transitorios durante la etapa de ataque, lo que permite dar forma a las longitudes de los transitorios mientras se mantienen los niveles máximos bajo control. Y en una primicia de la industria, POWAIR presenta Compresión Adaptativa para mantener una acción de compresión promedio, agregando intensidad y pegamento mientras se mantiene la dinámica natural de la grabación.
Sound Radix POWAIR v1-1-1 VST WiN
Nuevo, detección de ganancia ultrarrápida y diseño de compresión de reducción

K-weighted loudness auto-nivelador

Punch, permite un control de nivel preciso de los transitorios durante el período de ataque, independientemente del tiempo de ataque.

La compresión adaptativa permite mantener la compresión promedio para la dinámica de rendimiento natural

Aprendizaje automático basado en la percepción de la sonoridad auto maquillaje ganancia de compensación

Filtro de banda lateral band-pass y band-reject

Entrada de clave externa de cadena lateral

Modos de operación mono, estéreo y medio / lateral con control de enlace de compresión de variable continua

UIT-R BS.1770.4 conformes con LKFS y medidores de nivel de salida de verdadero pico

VST-VST3-AAX de 64bit para sistemas WINDOWS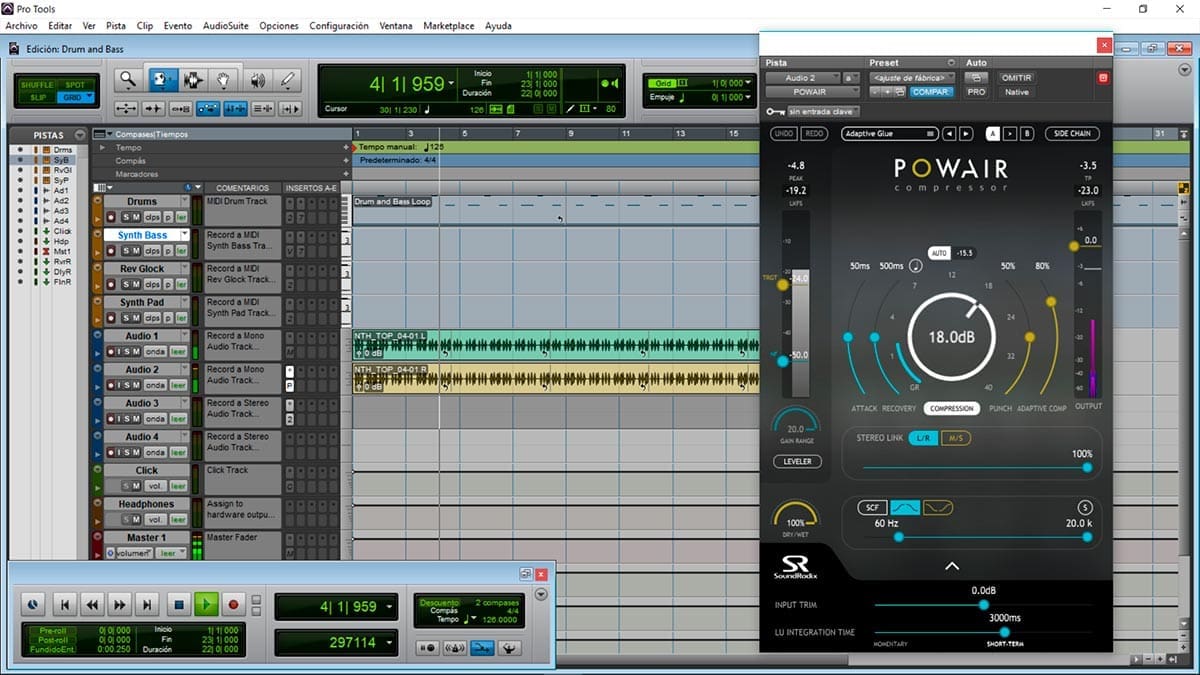 English
POWAIR was designed to be a smarter, more natural sounding compressor. It's a dual-stage loudness leveler / compressor / limiter powered by a novel, proprietary compression engine which provides greater transparency and control than ever before. The first stage is a K-weighted loudness leveler, perfect for leveling a voice-over or auto-adjusting the level of different pieces of music. In its second compression stage, POWAIR uses an innovative gain detection and reduction engine, capable of fast gain changes with minimal distortion and adaptive response to the source.
The unique Punch feature enables full control over the transients' levels during the attack stage, making it possible to shape the transients' lengths while keeping peak levels under control. And in an industry first, POWAIR features Adaptive Compression to maintain an average compression action, adding intensity and glue while keeping the natural dynamics of the recording.
Sound Radix POWAIR v1-1-1 VST WiN
Novel, ultra-fast gain detection and reduction compression design
K-weighted loudness auto-leveler
Punch enables precise level control of transients during the attack period independent of attack time
Adaptive Compression enables maintaining average compression for natural performance dynamics
Machine learning-based perceived loudness auto makeup gain compensation
Band-pass and band-reject side-chain filter
External side-chain key input
Mono, stereo and mid/side operation modes with continuously-variable compression link control
ITU-R BS.1770.4-compliant LKFS and true-peak output level meters
WINDOWS VST-VST3-AAX 64bit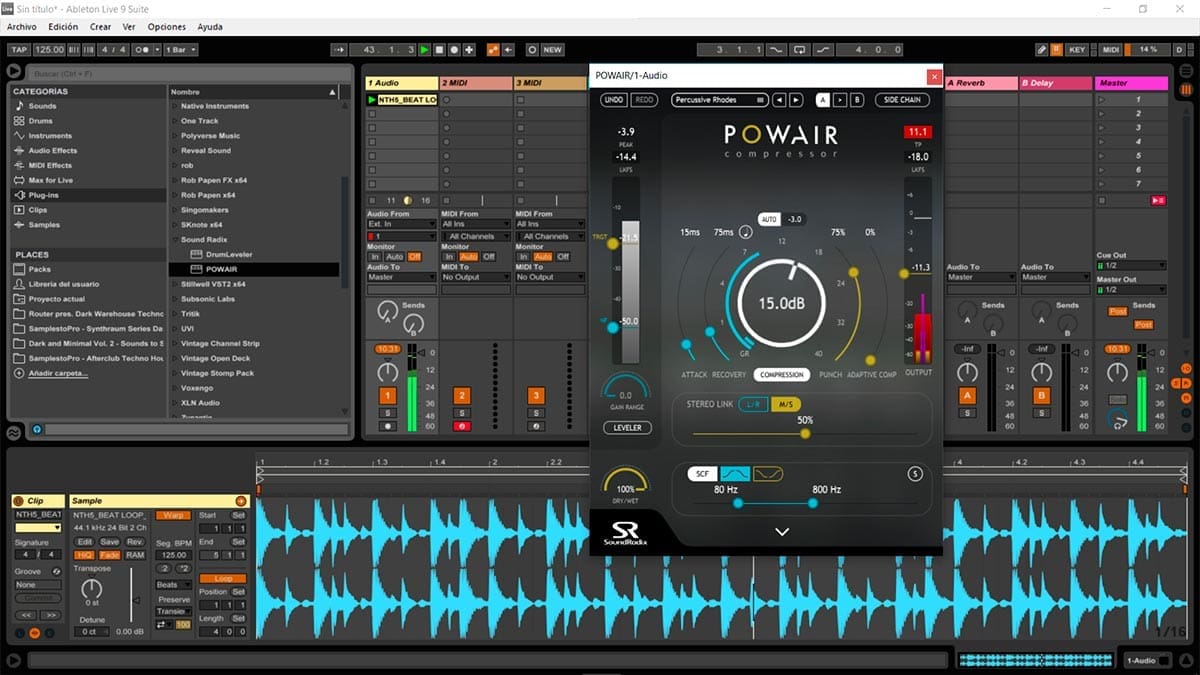 Sound Radix POWAIR v1-1-1 VST WiN
Descarga Directa – Direct Download
POWAIR 1.1 VST-VST3-AAX

WiN

x64