iZotope-Exponential Audio – PhoenixVerb WiN…PhoenixVerb aporta una dimensión clara y realista a tus mezclas. Ya sea para crear espacios desde cero o usar uno de los más de 900 ajustes preestablecidos, nunca ha sido tan fácil crear una profundidad natural y auténtica para su música.
iZotope-Exponential Audio – PhoenixVerb WiN
PhoenixVerb, el complemento de reverberación para los mejores productores de todo el mundo, está diseñado para generar reflejos auténticos y brindar una profundidad real a cualquier producción musical. Coloca a tus artistas en un entorno de estudio impecable, una cámara de eco resonante o cualquier otro entorno sónico que puedas imaginar. Una interfaz de usuario sofisticada y poderosa complementa perfectamente el algoritmo de reverberación de alta calidad. Con el equilibrio justo entre control e intuición, no tendrá problemas para marcar el tono exacto que requieren sus pistas.
Las reflexiones espaciales neutrales de PhoenixVerb se adaptan a cualquier producción musical. Cree una sala reflectante para su piano, una cámara grande y resonante para su voz, un plato de buen gusto para su percusión. Con más de 900 espacios para elegir, que incluyen sala, plato, sala, cámara y más, nunca se encontrará con una pérdida de efectos espaciales articulados, sin importar cuán ajustado sea el plazo para su proyecto.
iZotope-Exponential Audio – PhoenixVerb WiN
Algoritmo de reverberación estéreo realista
Controles de configuración de dimensión y frecuencia para cada etapa de la señal
Filtros globales de paso alto y bajo
Controles de salida independientes para ataque, reflexiones tempranas y cola
Pantalla de frecuencia clara e informativa y una interfaz de usuario receptiva
Más de 900 presets (salas, platos, salas, cámaras y más)
Soporte de EuControl
VST-VST3-AAX WiNDOWS x64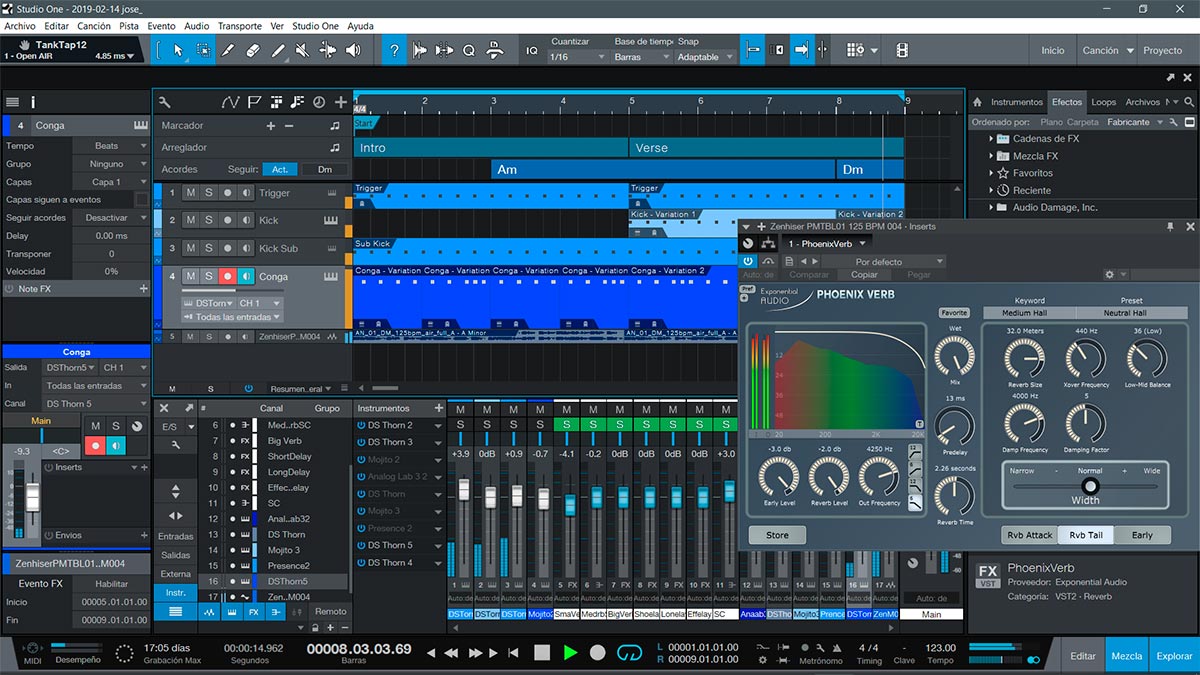 English
PhoenixVerb brings clear, lifelike dimension to your mixes. Whether crafting spaces from scratch or using one of over 900 presets, it's never been easier to create natural, authentic depth for your music. The go-to reverb plug-in for top producers everywhere, PhoenixVerb is designed to generate authentic reflections and bring realistic depth to any music production. Instantly place your performers in a pristine studio setting, a resonant echo chamber, or any other sonic environment you can dream up.
Your music production deserves a reverb tone as unique as the music itself. PhoenixVerb employs a reverb algorithm designed to color and compliment stereo music productions, making the reflections themselves a musical element. With a comprehensive and precise control set, PhoenixVerb has everything you need to put the final polish on your next music project, no matter the genre.
iZotope-Exponential Audio – PhoenixVerb WiN
Realistic stereo reverb algorithm
Dimension- and frequency-shaping controls for each stage of the reverb signal
Global high- and low-pass filters
Independent output controls for attack, early reflections, and tail
Clear, informative frequency display and responsive UI
Over 900 presets (rooms, plates, halls, chambers, and more)
EuControl support
VST-VST3-AAX WiNDOWS x64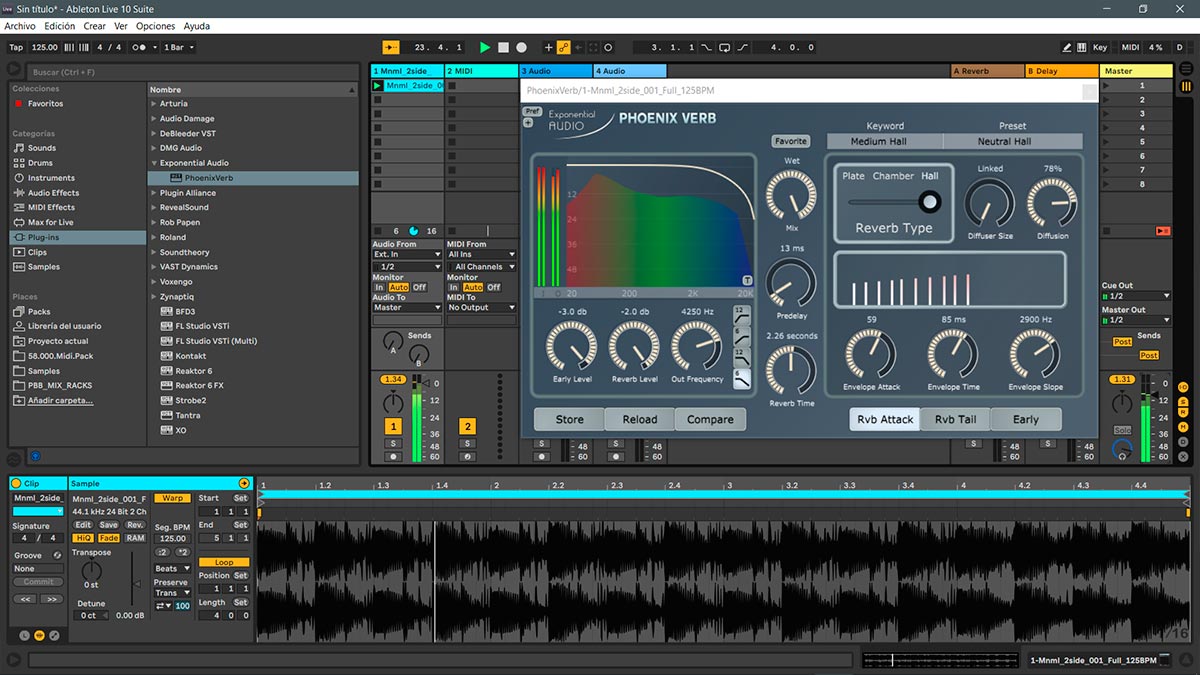 iZotope-Exponential Audio – PhoenixVerb WiN
Descarga Directa – Direct Download
iZotope PhoenixVerb Surround v4.0.1a
VST-VST3-AAX

WiN

x64
iZotope PhoenixVerb v6.0.1a
VST-VST3-AAX

WiN

x64
Para descarga de esta página se necesita un cliente Torrent, hay muchos disponibles, tanto para Windows como para MacOSX, aquí les dejo algunos de los mejores clientes…una vez instalado alguno de los programas, los enlaces Torrent se abren de forma automática.