UVI Falcon 2 v2-5-3 VST-AAX WiN…Falcon es un instrumento híbrido avanzado y verdaderamente ilimitado, que reúne una amplia colección de osciladores, efectos, moduladores y procesadores de eventos de vanguardia y los entrega en un entorno de flujo de trabajo adaptable y altamente programable.
UVI Falcon 2 v2-5-3 VST-AAX WiN
Falcon le permite crear y manipular sonido con una precisión y delicadeza incomparables, desde el corte básico de muestras y el diseño de sintetizador hasta híbridos multitímbricos extravagantemente modulados. Más de 90 efectos de alta calidad están a su disposición, categorizados para una fácil navegación: retrasos, reverberaciones, modulación, filtros, ecualizadores, amplificadores y estéreo, unidad y distorsiones, dinámica, análisis y más.
UVI Falcon 2 v2-5-3 VST-AAX WiN
16 osciladores y más de 90 efectos
Fuentes de modulación
Procesadores MIDI con scripting
Entorno expansivo de diseño de sonido semimodular
Motor de muestra avanzado
Timestretch, pitch-shift, rebanado y granular
Síntesis pura con sustractivo, PM, FM y tabla de ondas
Modelado aditivo y físico
WEB:

UVI Falcon 2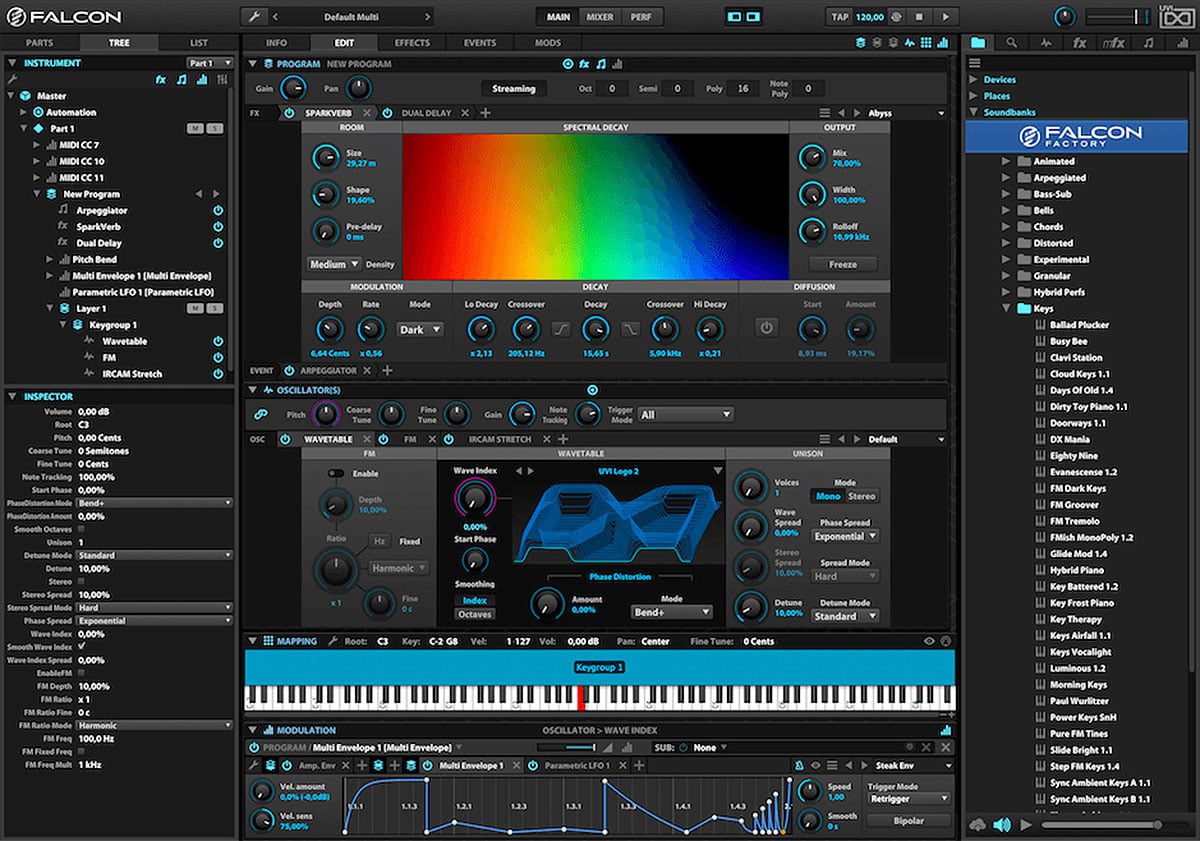 English
Falcon is an advanced and truly unlimited hybrid instrument, bringing together an extensive collection of cutting-edge oscillators, effects, modulators and event processors and delivering them in a workflow-adaptive and highly-scriptable environment. Falcon allows you to create and manipulate sound with unparalleled precision and finesse, from basic sample slicing and synth design to extravagantly modulated multitimbral hybrids.
UVI Falcon 2 v2-5-3 VST-AAX WiN
16 oscillators & 90+ effects
Modulation sources
MIDI processors with scripting
Expansive semi-modular sound design environment
Advanced sample engine
Timestretch, pitch-shift, slicing and granular
Pure synthesis with subtractive, PM, FM & wavetable
Additive and physical modeling
WEB:

UVI Falcon 2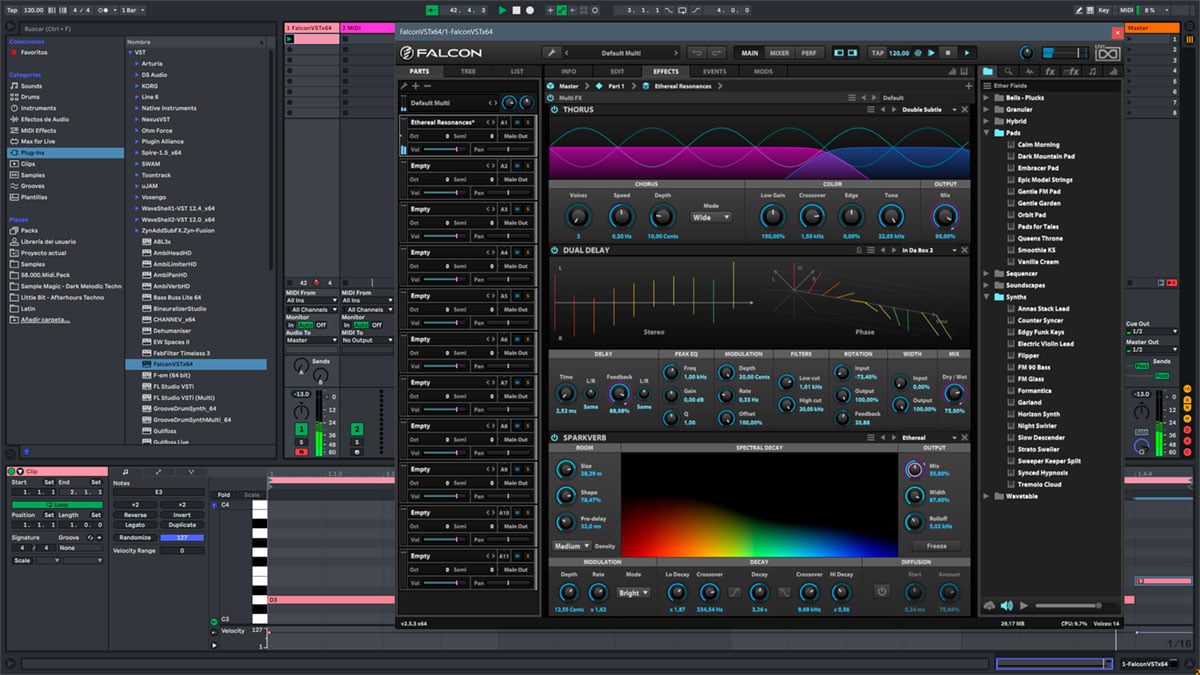 UVI Falcon 2 v2-5-3 VST-AAX WiN
AYÚDANOS A MANTENER ESTE PROYECTO EN MARCHA CON UN PEQUEÑO DONATIVO

HELP US TO KEEP THIS PROJECT RUNNING WITH A SMALL DONATION
INSTALACIÓN:
Instalamos»Setup Falcon v2.5.3″, instalamos «Setup UVIEMU v1.0.8»
Creamos una carpeta para los bancos de sonido, por ejemplo «Falcon Soundbanks»
Copiamos «Falcon Factory.ufs» en la carpeta de bancos (o cualquier otra librería)
Copiamos la licencia de la carpeta «R2R» a «C:\ProgramData\UVI\R2R»
Iniciamos Falcon y en el botón de la herramienta, Preferencias, Soundbanks
Seleccionamos la carpeta de bancos que hemos creado
Reiniciamos la aplicación o nuestro DAW…listos…!!!
Descarga Directa – Direct Download
UVI Falcon 2 v2.5.3
EXE-VST-AAX

WiN

x64
Para descarga de esta página se necesita un cliente Torrent, hay muchos disponibles, tanto para Windows como para MacOSX, aquí les dejo algunos de los mejores clientes…una vez instalado alguno de los programas, los enlaces Torrent se abren de forma automática.