Schaack Audio Transient Shaper v2-6-3 WiN…En acústica y audio, un transitorio es un sonido de alta amplitud y corta duración al comienzo de una forma de onda que se produce en fenómenos como sonidos musicales, ruidos o habla. Los transitorios no dependen necesariamente directamente de la frecuencia del tono que inician. Contiene un alto grado de componentes no periódicos y una mayor magnitud de altas frecuencias que el contenido armónico de ese sonido.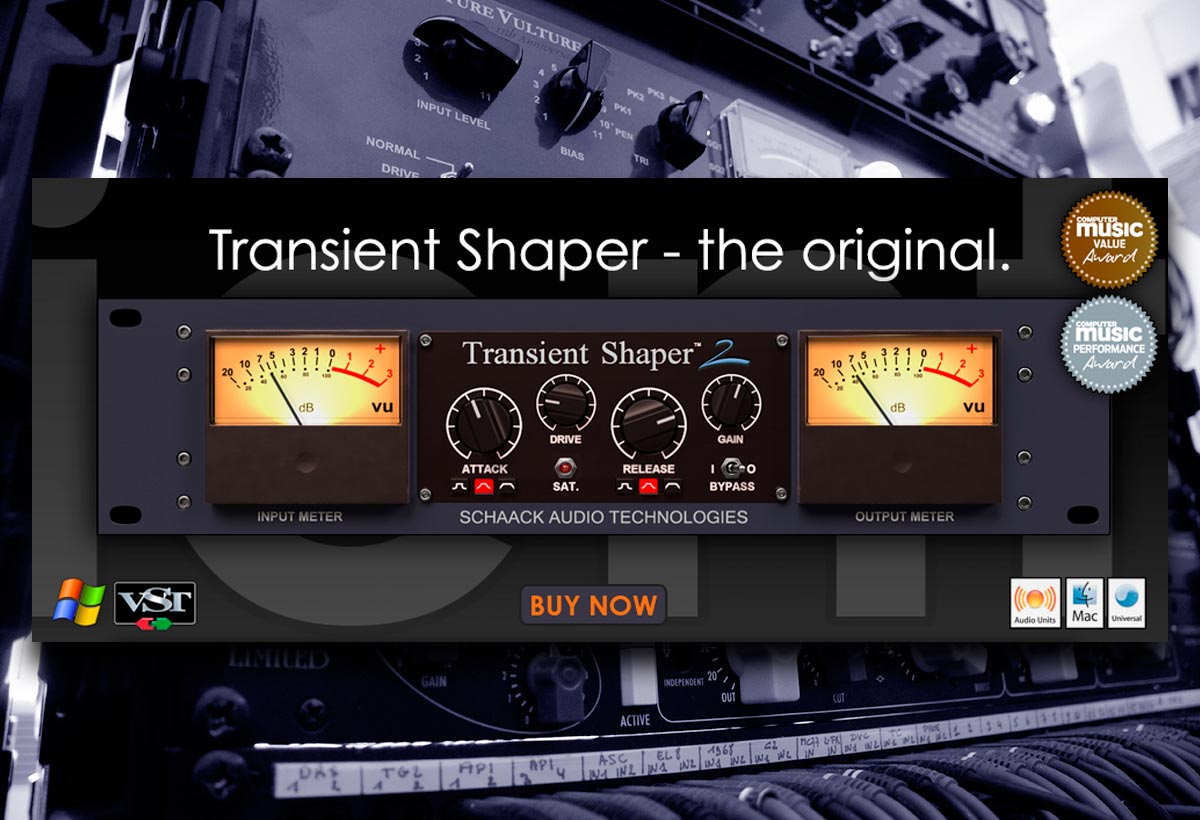 Schaack Audio Transient Shaper v2-6-3 WiN
Transient Shaper permite dar forma a la dinámica con solo 2 perillas, lo que lo hace excepcionalmente fácil y rápido de usar, sin embargo, su escape de manipulación sónica varía desde una compuerta hasta un compresor. V2.x presenta saturación analógica, 3 formas de ataque y 3 formas de liberación.
Schaack Audio Transient Shaper v2-6-3 WiN
Hace que tu sonido sea más fuerte
Le da más expresividad y más garra
Ideal para dar forma a baterías / percusiones individuales o sumadas
Características únicas de manipulación de dos botones
El sonido procesado varía desde el tipo de puerta hasta el de compresión
Excelente reemplazo de puerta
3 formas de ataque diferentes
3 formas de liberación diferentes
Saturación para cortar y suavizar transitorios demasiado altos
GUI de tamaño variable
Uso bajo de CPU
WEB:

Schaack Audio Transient Shaper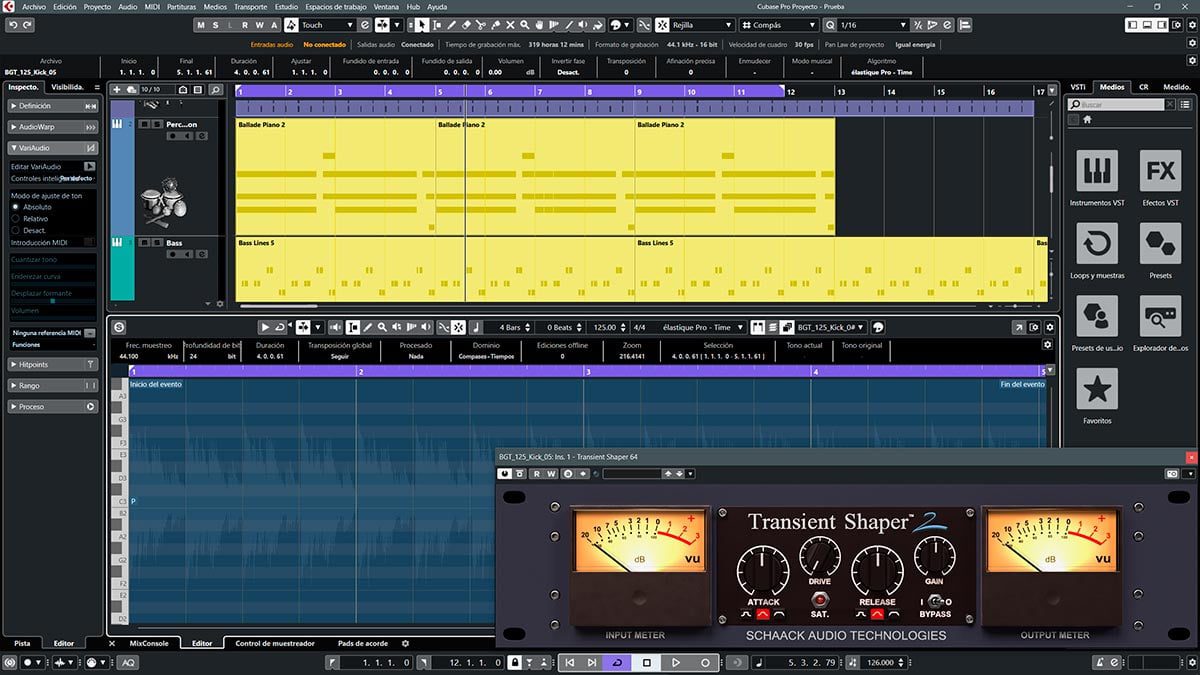 English
In acoustics and audio, a transient is a high amplitude, short-duration sound at the beginning of a waveform that occurs in phenomena such as musical sounds, noises or speech. Transients do not necessarily directly depend on the frequency of the tone they initiate. It contains a high degree of non-periodic components and a higher magnitude of high frequencies than the harmonic content of that sound.
Schaack Audio Transient Shaper v2-6-3 WiN
Makes your sound louder
Gives it more expressiveness and more punch
Ideal for individual or summed drums/percussions shaping
Unique two-knob manipulation characteristics
Processed sound ranges from gate-like to compression-like
Excellent Gate replacement
3 different Attack shapes
3 different Release shapes
Saturation for cutting off and smoothing too high transients
Resizable GUI
Low CPU Usage
WEB:

Schaack Audio Transient Shaper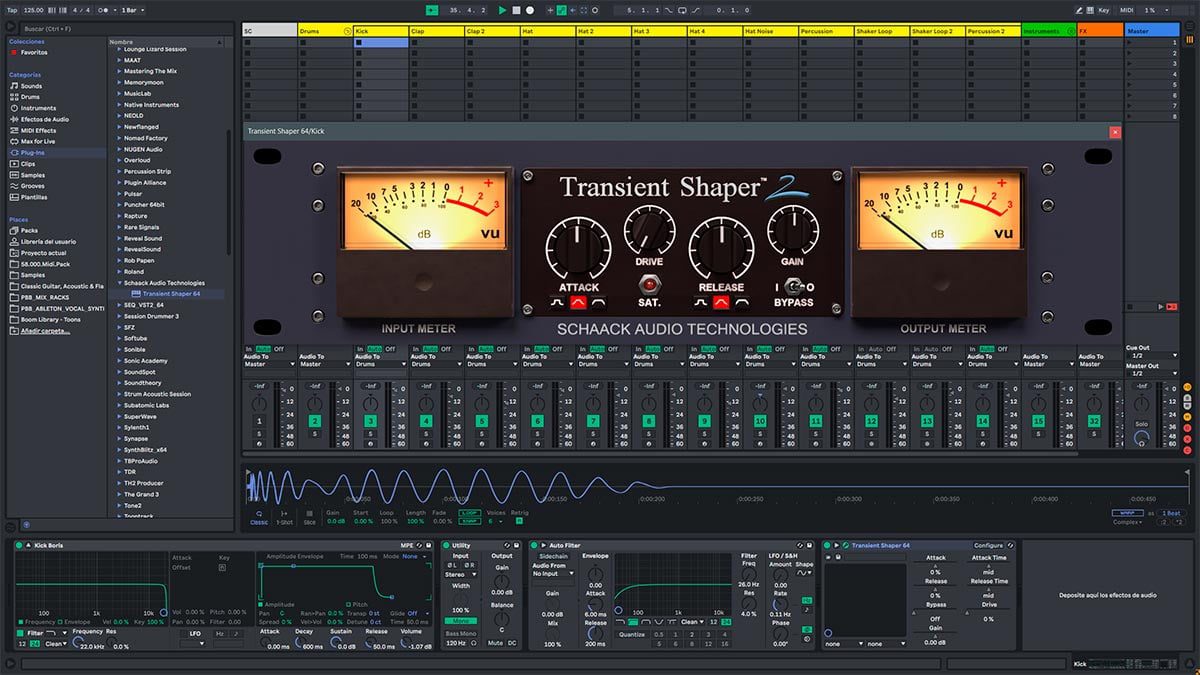 Schaack Audio Transient Shaper v2-6-3 WiN
AYÚDANOS A MANTENER ESTE PROYECTO EN MARCHA CON UN PEQUEÑO DONATIVO

HELP US TO KEEP THIS PROJECT RUNNING WITH A SMALL DONATION
Descarga directa – Direct Download
Schaack Audio Transient Shaper v2.6.3
VST

WiN

x86 x64
Para descarga de esta página se necesita un cliente Torrent, hay muchos disponibles, tanto para Windows como para MacOSX, aquí les dejo algunos de los mejores clientes…una vez instalado alguno de los programas, los enlaces Torrent se abren de forma automática.