Sonimus Briston Console VST-RTAS WINDOWS x86 x64…Sonimus Britson está diseñado para emular tanto el flujo de trabajo como el carácter sónico de las consolas mezcladoras analógicas. Si bien está inspirado en una clásica consola británica 8014, Britson tiene una personalidad propia. Britson fue modelada para transmitir ese clásico sonido cálido, abierto y tridimensional.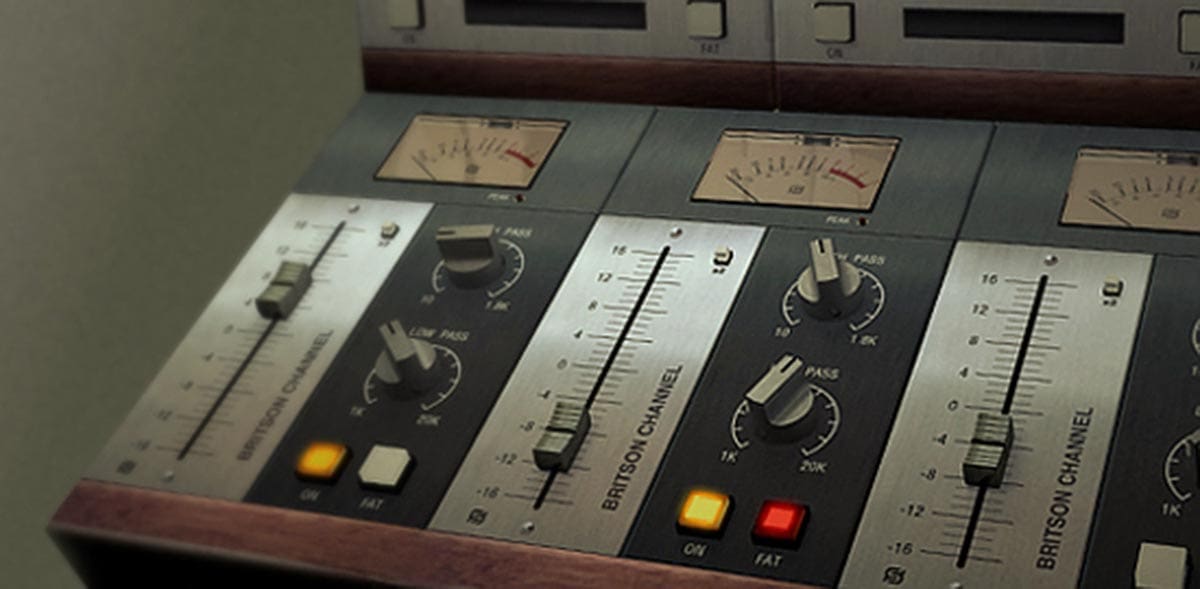 Sonimus Briston Console VST-RTAS WINDOWS x86 x64
Puede usar Britson de varias maneras: como una herramienta de saturación agresiva que usa » compensación de salida » y / o FAT, para ajustar altas y bajas usando los filtros HP y LP de Britson, o simplemente para agregar más color a sus pistas. Puede usar Britson como lo desee. No hay límites. Pero recomendamos primero usar Britson de la manera descrita en la sección » Como una herramienta de estadificación de ganancia «. Una vez que haya logrado la clasificación de ganancia óptima siguiendo este método, puede optar por agregar otra instancia de Britson para usarla como un » efecto creativo «.
Sonimus Briston Console VST-RTAS WINDOWS x86 x64
Britson se puede usar de manera sutil o agresiva (para saturar instrumentos virtuales o reales).
Dos modos de saturación : Normal (distorsión sutil, rango dinámico alto) y Fat (señal más caliente, rango dinámico más bajo).
La función opcional Stereo Crosstalk crea una sensación de profundidad y tridimensionalidad en sus mezclas.
Los filtros (tanto bajo como alto) están sintonizados para que suenen dulces y agradables para el oído.
La saturación se puede inhabilitar para usar Britson con fines de ajuste y medición .
La instancia de Buss tiene tres modos de color para usar en su pista maestra: valor predeterminado sin color , volumen master y brillo maestro .
Las instancias se pueden agrupar creando la posibilidad de afectar todas las instancias haciendo cambios en solo una.
Con cero latencia, sin retardo de grupo y una optimización cuidadosa para un bajo consumo de CPU, Britson permite un número notablemente alto de instancias múltiples por sesión.

Precisión doble de coma flotante interna de 64 bits.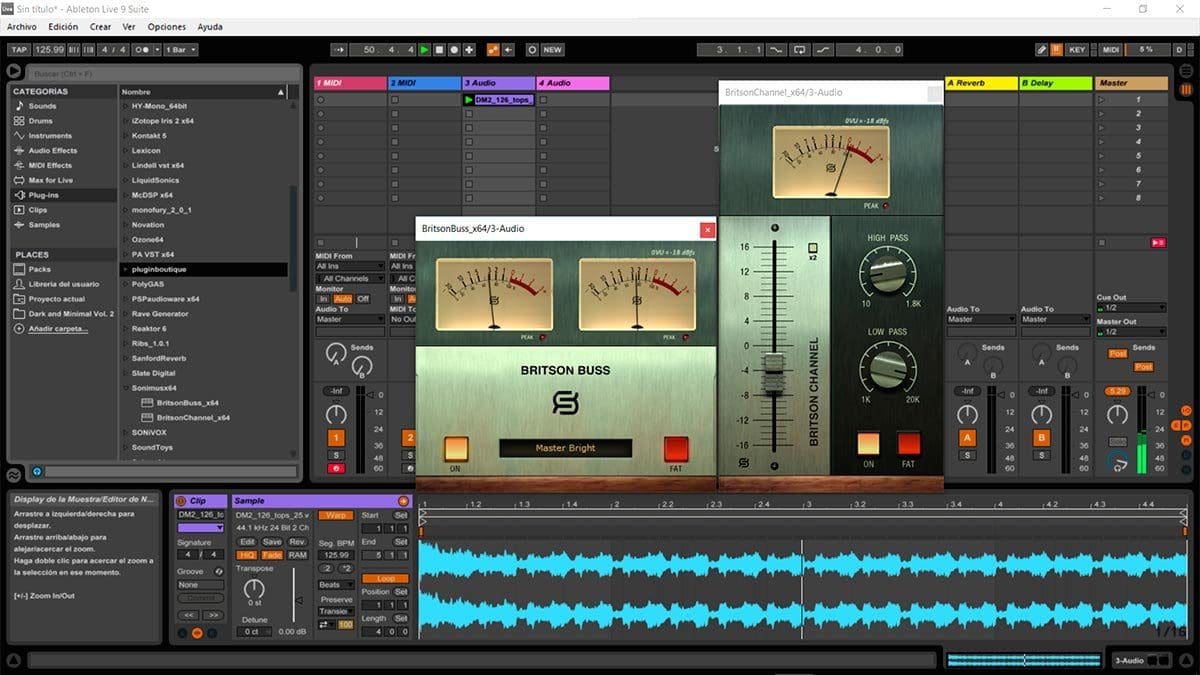 English
Sonimus Britson is designed to emulate both the workflow and sonic character of analog mixing consoles. While inspired by a classic British 8014 console, Britson has a personality all its own. Britson was modeled to impart that classic warm, open, three-dimensional sound.
You can use Britson in several ways: as an aggressive saturation tool using "output compensation" or/and FAT, to adjust highs and lows using Britson's HP and LP filters, or simply to add more color to your tracks. You may use Britson as you wish. There are no limits. But we recommend first using Britson in the manner outlined in the "As a Gain Staging Tool" section. Once you have achieved optimal gain staging following this method, you may choose to add another Britson instance for use as a "creative effect".
Sonimus Briston Console VST-RTAS WINDOWS x86 x64
Britson can be used subtly or aggressively (to overdrive virtual or real instruments).
Two Saturations modes: Normal (subtle distortion, high dynamic range) and Fat (hotter signal, lower dynamic range).
Optional Stereo Crosstalk feature creates a sense of depth and three-dimensionality in your mixes.
Filters (both low and high pass) are tuned to sound sweet and pleasant to the ear.
Saturation can be disabled to use Britson for trim and metering purposes.
Buss instance has three color modes to use in your master track: Default no color, Master loudness and Master bright.
Instances can be grouped creating the possibility of affecting all instances by making changes to just one.
With zero latency, no group delay, and careful optimization for low CPU consumption, Britson allows for a remarkably high number of multiple instances per session.
Internal 64-bit floating point double precision.
Sonimus Briston Console VST-RTAS WINDOWS x86 x64
Descarga Directa – Direct Download
Britson Console 1.0 VST-RTAS Windows x86 x64
Para descarga de esta página se necesita un cliente Torrent, hay muchos disponibles, tanto para Windows como para MacOSX, aquí les dejo algunos de los mejores clientes…una vez instalado alguno de los programas, los enlaces Torrent se abren de forma automática.