Native Instuments Abbey Road Vintage Drummer KONTAKT…ABBEY ROAD | VINTAGE DRUMMER resucita el sonido suave y dinámico de los primeros juegos de baterías encarnados. Alcanza el auténtico tono vintage con el marco intuitivo de la serie ABBEY ROAD DRUMMER. Instrumentos muy peculiares de los años 20 y 40 se grabaron meticulosamente en los estudios Abbey Road con una mezcla de equipo de la época junto con unas cadenas de grabación a la última que permiten a los usuarios mezclar lo mejor de lo antiguo y de lo nuevo.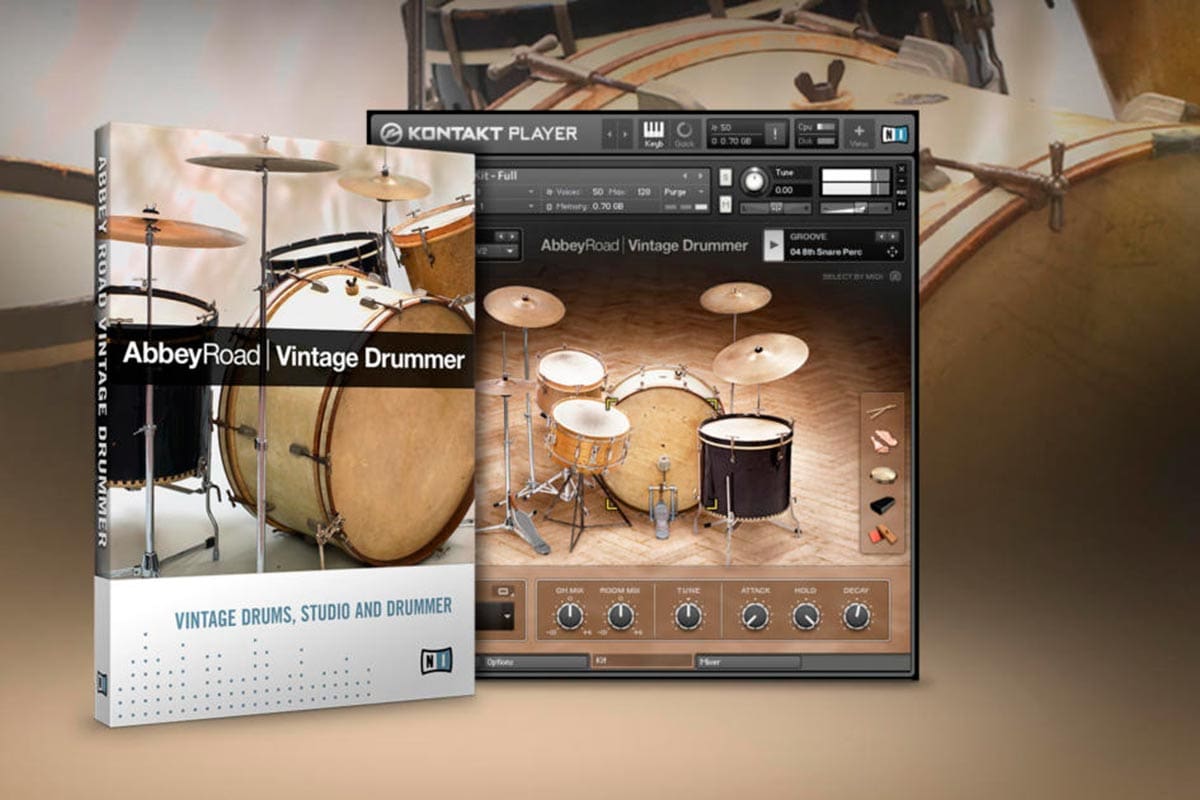 Native Instuments Abbey Road Vintage Drummer KONTAKT
Las articulaciones brush, disponibles por primera vez en la serie ABBEY ROAD, añaden otra dimensión expresiva a VINTAGE DRUMMER, y la amplia Groove Library y Mixer Section son fuente de inspiración para productores de todos los géneros: desde el primer jazz a lo último en electrónica. Dos kits muy particulares, cada uno con una selección de tres snares, proporcionan el sonido del primer jazz de los 50 y de grabaciones de grandes bandas. El Ebony Kit es un kit abierto, suave y de sonido ligero con tambores de 12" y 13 "originales de James Blades y un bombo 26" Leedy, todos con cabezales de becerro clásicos.
Native Instuments Abbey Road Vintage Drummer KONTAKT
Instrumentos peculiares de 1930 y 1940
Mezcla de canales modernos y de tiempos
Las articulaciones brush añaden una expresividad única
7,7 GB (14,4 GB sin comprimir) Más de 46.000 samples
Se necesita KONTAKT 5 o superior
English
ABBEY ROAD | VINTAGE DRUMMER brings the smooth, dynamic sound of early incarnation drum kits back to life. Get true vintage tone within the intuitive framework of the ABBEY ROAD DRUMMER Series. Extremely rare instruments dating from the 1920s to 1940s were meticulously recorded at Abbey Road Studios using a mixture of period equipment alongside state-of-the-art recording chains that allow users to blend the best of old and new.
Brush articulations, available for the first time in the ABBEY ROAD Series, add another expressive dimension to VINTAGE DRUMMER, and the extensive Groove Library and Mixer Section offer a trove of inspiration for producers of all genres – from the earliest jazz to cutting edge electronic. Two ultra-rare kits, each with a choice of three snares, deliver the sound of pre-1950s Jazz and big band recordings. The Ebony Kit is an open, mellow, and smooth-sounding kit featuring original James Blades 12" and 13 " toms and a 26" Leedy bass drum – all tuned with original calfskin drum heads.
Native Instuments Abbey Road Vintage Drummer KONTAKT
Rare instruments dating from the 1930s to 1940s
Mix state-of-the-art modern and period channels
Brush articulations add unique expressiveness
7,7 GB (14.4 GB uncompressed) Over 46,000 samples
KONTAKT 5 + Needed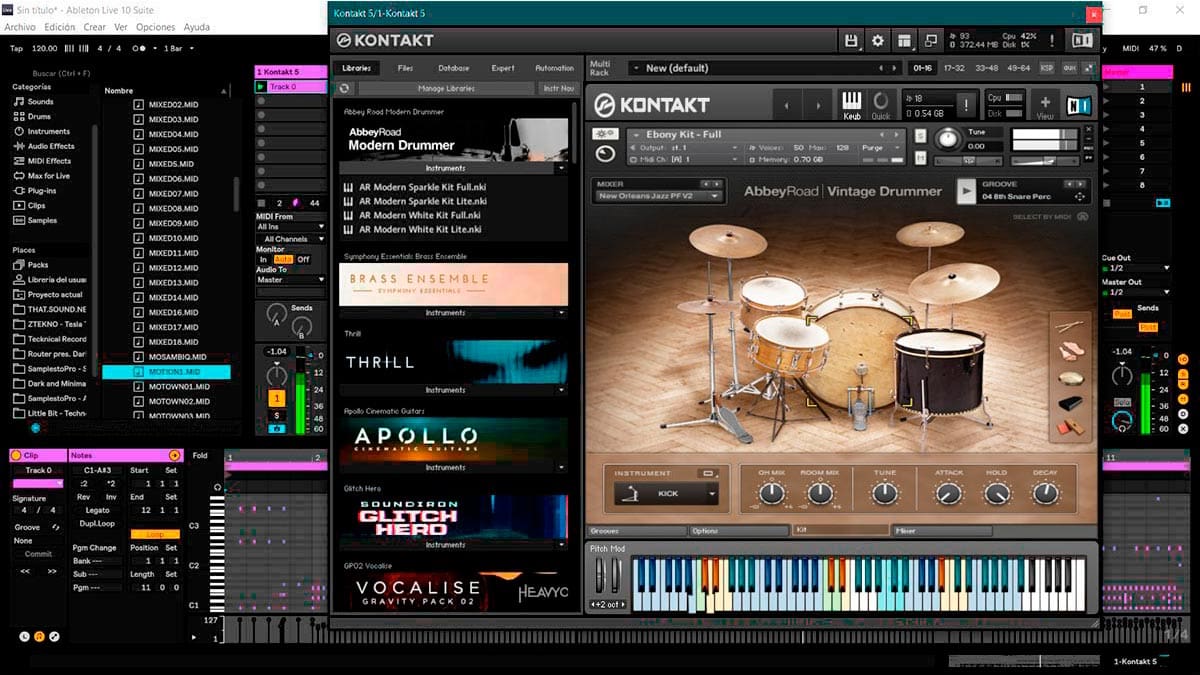 Native Instuments Abbey Road Vintage Drummer KONTAKT
Descarga Directa – Direct Download
Abbey Road Vintage Drummer KONTAKT
Para descarga de esta página se necesita un cliente Torrent, hay muchos disponibles, tanto para Windows como para MacOSX, aquí les dejo algunos de los mejores clientes…una vez instalado alguno de los programas, los enlaces Torrent se abren de forma automática.