Direct Approach Plugins VST-VST3-AAX WINDOWS x64…Puede que no estemos ante unos plugins muy llamativos en cuanto a interfaz gráfica (esto va a gustos), pero les puedo asegurar que se trata de unos plugins que cumplen a la perfección con su función, además de que son extremadamente eficientes en cuanto a consumo de recursos, lo que los hace perfectos para máquinas poco potentes…Compresores, Imagen Estéreo, Dinámicas, Panorama, De-Esser, Limitador…un pack perfecto para mezcla y masterización.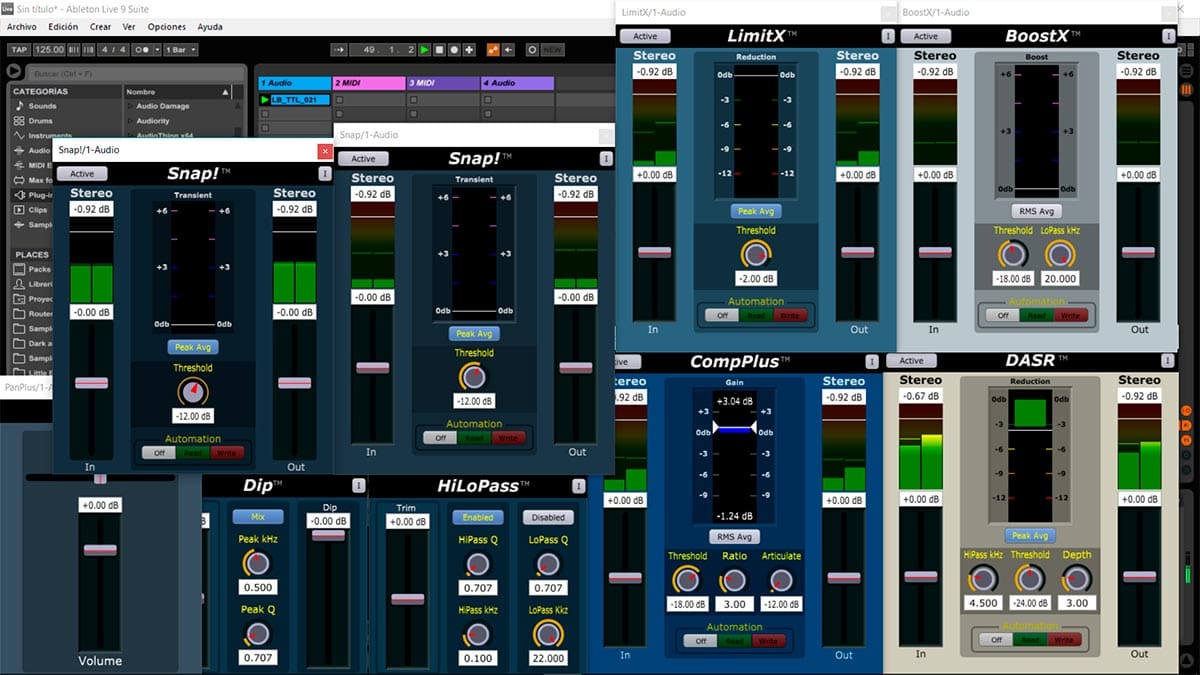 Direct Approach Plugins VST-VST3-AAX WINDOWS x64
Como he mencionado, el punto fuerte de este pack es su tremenda eficiencia, he realizado pruebas en un Dual Core con 4Gb de RAM, cargando dos pistas de audio y todos los plugins en cada pista, en total 16 instancias mas el limitador en el canal Master, y la CPU se ha mantenido todo el rato en solo un 7%…!!!…así que este pack es perfecto para mezcla y mastering en máquinas con poca memoria o procesadores que no son de última generación.
Respecto a nivel tecnológico, estos plugins usan «tecnología de muestreo no lineal™ (NLSRT ™)» desarrollada para nuestros complementos! Código DSP puro,…¡sin modelado, sin emulaciones! Solo tu sonido, solo que mejor. ¡Algoritmos de CPU muy eficientes y bajos para que pueda aplicarlos a todas las pistas! ¡Capacidad única de automatizar la etapa de procesamiento dinámico! ¡Complementos 100% de 64 bits para Mac y PC! Además, el procesamiento interno de 64 bits de la señal completa.
Direct Approach Plugins VST-VST3-AAX WINDOWS x64
LimitX v5.5.0
BoostX v3.4.0
Snap! v3.4.0
CompPlus v2.2.0
DASR v1.4.0
PanPlus v1.3.0 (free)
HiLoPass v1.2.0 (free)
Dip v1.2.0 (free)
DLA v1.1.0 (free, AAX-only)
SpecTrend v1.1.0
VST-VST3-AAX para Sistemas WINDOWS de 64bit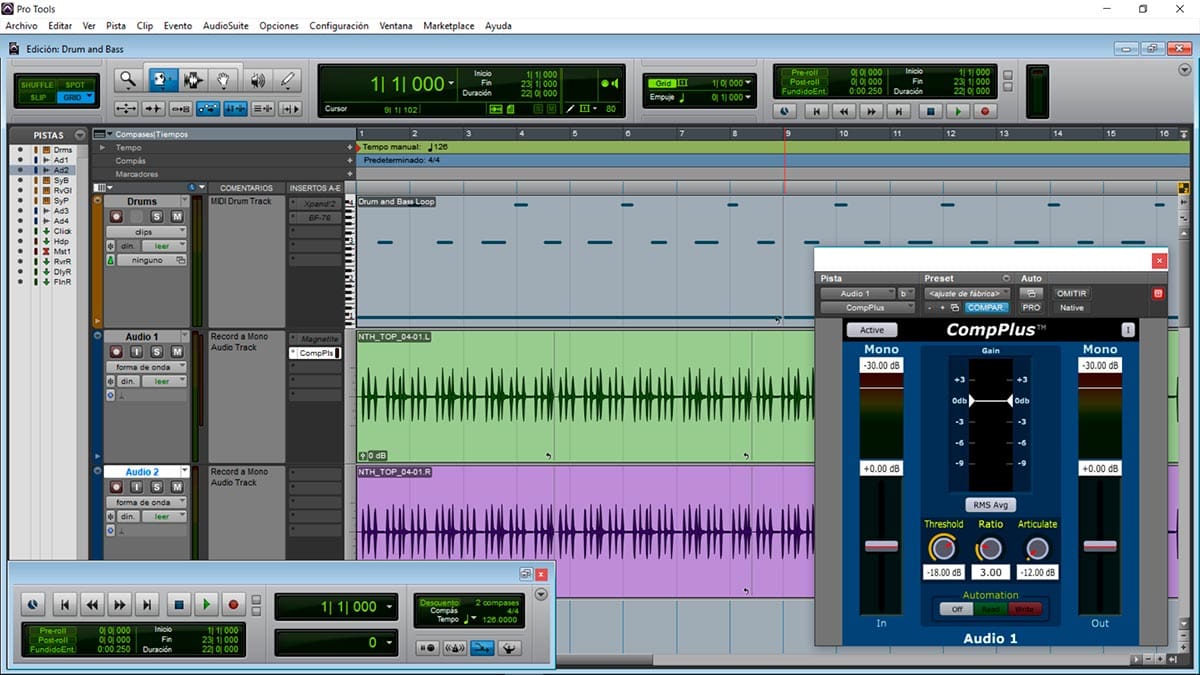 English
As I mentioned, the strength of this pack is its tremendous efficiency, I've done tests on a Dual Core with 4Gb of RAM, loading two audio tracks and all the plugins in each track, in total 16 instances plus the limiter in the Master channel, and the CPU has been kept all the time in only 7%…!!!…so this pack is perfect for mixing and mastering with low memory computers or processors that are not the latest generation.
Professional Mixing and Mastering Tools. Unique «Non-Linear Sample Remapping Technology™ (NLSRT™)» developed for our plugins! Pure DSP code,…no modeling, no emulations! Just your sound, only better. Very efficient, low CPU algorithms so you can apply to each and every track! Unique ability to automate the dynamics processing stage! 100% 64bit Plugins for both Mac and PC! Plus, internal 64 bit processing of the entire signal, if your DAW allows it!
Direct Approach Plugins VST-VST3-AAX WINDOWS x64
Mixing and Mastering Plugin Pack
Compression, dynamics, limiters, stereo image
High CPU efficiency
Non-Linear Sample Remapping Technology
64bit internal processing
VST-VST3-AAX, 64bit WINDOWS Systems
Direct Approach Plugins VST-VST3-AAX WINDOWS x64
Descarga Directa – Direct Download
Direct Approach 08.2018 VST-VST3-AAX WINDOWS 64bit
Para descarga de esta página se necesita un cliente Torrent, hay muchos disponibles, tanto para Windows como para MacOSX, aquí les dejo algunos de los mejores clientes…una vez instalado alguno de los programas, los enlaces Torrent se abren de forma automática.