PreSonus Notion 6-5-470 WINDOWS x64…PreSonus ha lanzado Notion 6, la última versión del popular software de notación musical de la compañía. Con la versión 6, es posible abrir archivos de audio exportados desde Notion en Studio One DAW de PreSonus, incluidos los nombres de pistas automáticos, el volumen, el panorama, las marcas de ensayo y la información inicial de tempo y compás.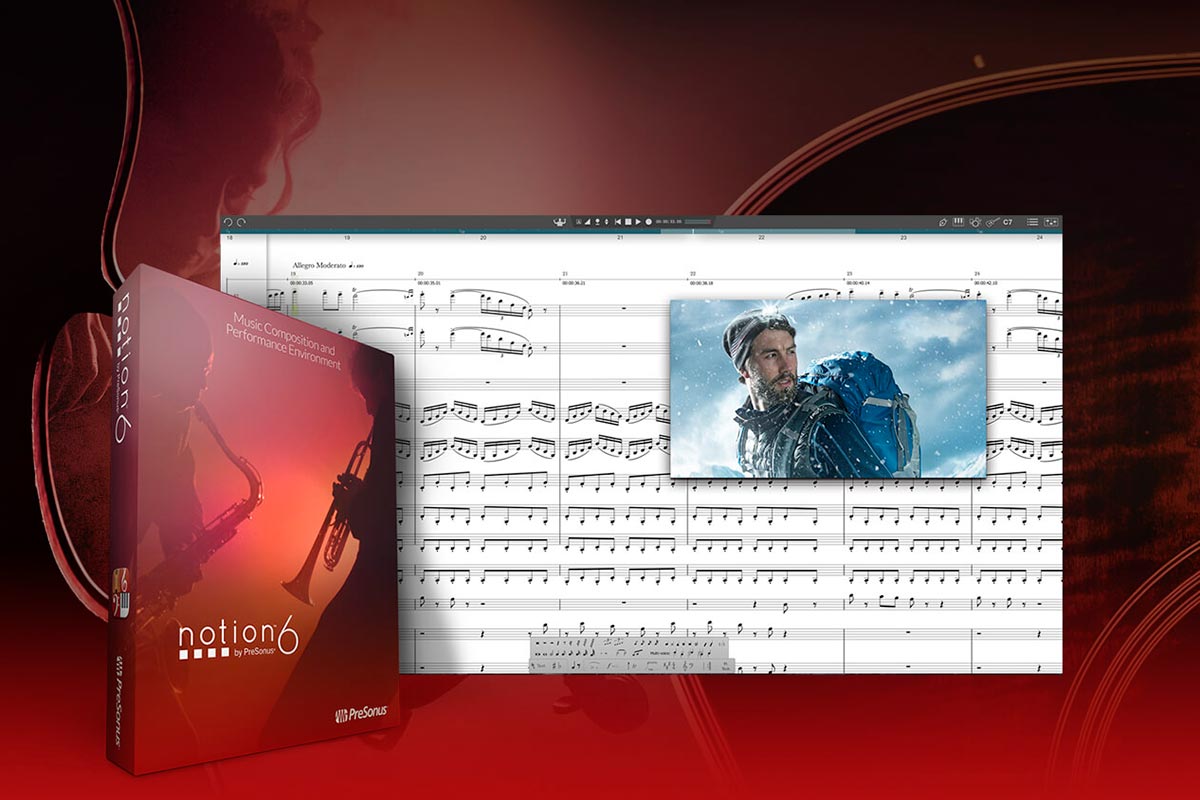 PreSonus Notion 6-5-470 WINDOWS x64
Lleva la inspiración musical a la vida con el sorprendentemente rápido e intuitivo entorno de composición y ejecución musical Notion 6. Podrás componer cuando y como tú quieras e incluso usando tu propia escritura a mano. Lleva tus proyectos al siguiente nivel con una completa integración con Studio One. Escucha y ejecuta tu música con atractivos samples de la London Symphony Orchestra y otros más. Podrás entregar partituras pulidas como nunca antes, desde orquestaciones para cine hasta simples guías con tablaturas de guitarra.
PreSonus Notion 6-5-470 WINDOWS x64
Fácilmente podrás componer, editar y reproducir música
Ejecuta partituras usando Notion como un instrumento en vivo y guarda tu ejecución
Crea una partitura en una computadora o tableta Mac® o Windows® y continúa su edición en tu iPad® o iPhone® y viceversa
Herramientas de entrada interactivas: teclado, diapasón, pads de percusión, librería de acordes incluyendo acordes personalizados.
Reconocimiento multi-plataforma de escritura a mano por medio de MyScript™
Sobreposición del secuenciador para ver notación e información MIDI en la misma ventana
Soporte para pantallas táctiles en Windows. Sólo usa tu dedo o pluma táctil y toca
Trabaja con Notion en tu idioma nativo incluyendo chino simplificado, inglés, francés, alemán, italiano, japonés, coreano y español
English
PreSonus has released Notion 6, the latest version of the company's popular music-notation software. With version 6, it is possible to open exported audio stems from Notion in PreSonus' Studio One DAW, including automatic track names, volume, pan, rehearsal marks, and initial tempo and time signature information.
PreSonus Notion 6-5-470 WINDOWS x64
Custom number of strings can once more be entered from Instrument Staff Settings window.
The number of strings is then reflected in tab and on the interactive fretboard.
VST instruments that have presets supported by Notion now show again in the Instrument Staff Settings window
Notion reverb no longer resets
Instrumental techniques for the new Woodwind and Brass expansion packs now show in the palette
Video window now waits for metronome count-in before starting to record
Windows version of Notion will now open a new score when the previous score is closed with the mixer showing
Connection to ASIO devices with more than 128 channels has been fixed
Keyboard shortcut preferences retained in international languages
In addition, the Ukulele expansion pack now available for sale in the PreSonus Software Store.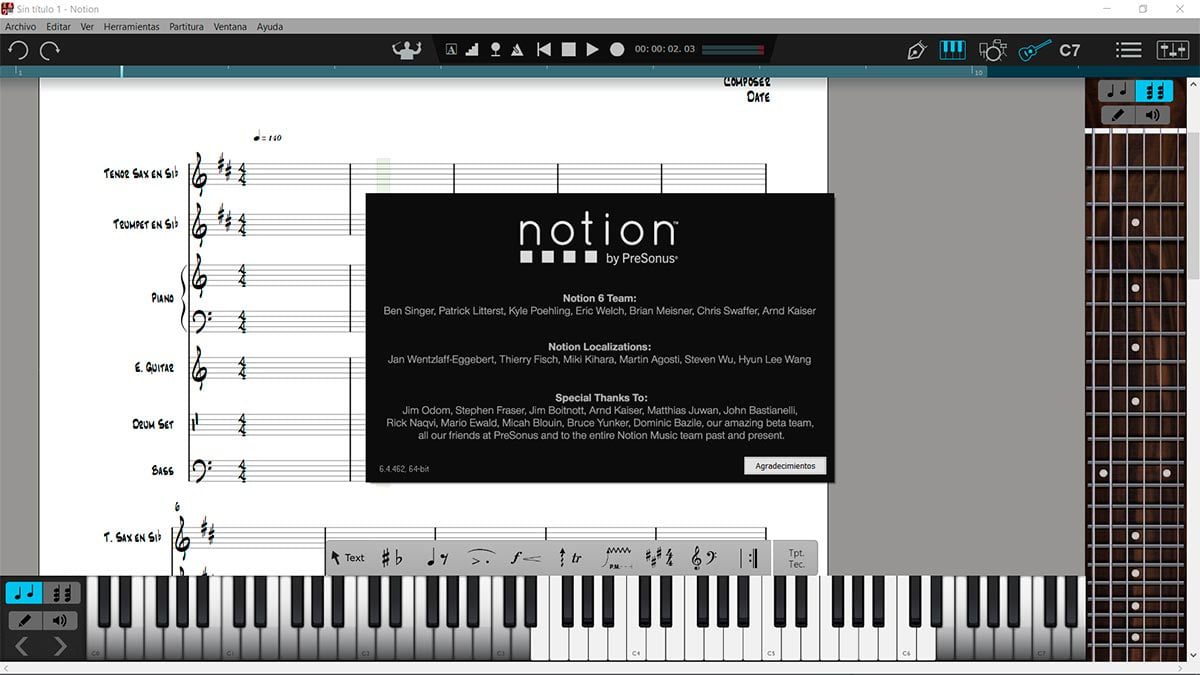 PreSonus Notion 6-5-470 WINDOWS x64
INSTALACIÓN:
Instalamos la aplicación, seleccionamos nuestra versión
Reemplazamos los archivos de la instalación por los de la carpeta «Patch»
Para 64bit el contenido de «x64» lo copiamos en «Program Files\Notion 6»
Al iniciar, le decimos

NO

a las actualizaciones
Aplicación comprobada en Windows 10 64bit
Descarga Directa – Direct Download
Notion 6.5.470 WINDOWS 64bit
Notion 5.0 +

Expansions

WIN 32bit-64bit (18Gb)
Para descarga de esta página se necesita un cliente Torrent, hay muchos disponibles, tanto para Windows como para MacOSX, aquí les dejo algunos de los mejores clientes…una vez instalado alguno de los programas, los enlaces Torrent se abren de forma automática.