Efektor Distortion Bundle VST-AAX-AU WIN-MAC…Kuassa es una compañía de desarrollo de software especializada en amplificación digital de la guitarra y procesamiento de audio. Los miembros de Kuassa sienten una gran pasión por la música y su objetivo es proporcionar excelentes herramientas para ayudar al proceso creativo del músico. Como músicos en sí mismos, creen que la calidad tonal en bruto prevalece sobre todos, incluida una sobreabundancia de características que pueden o no ser útiles y que lo distraen de su objetivo principal: crear buena música.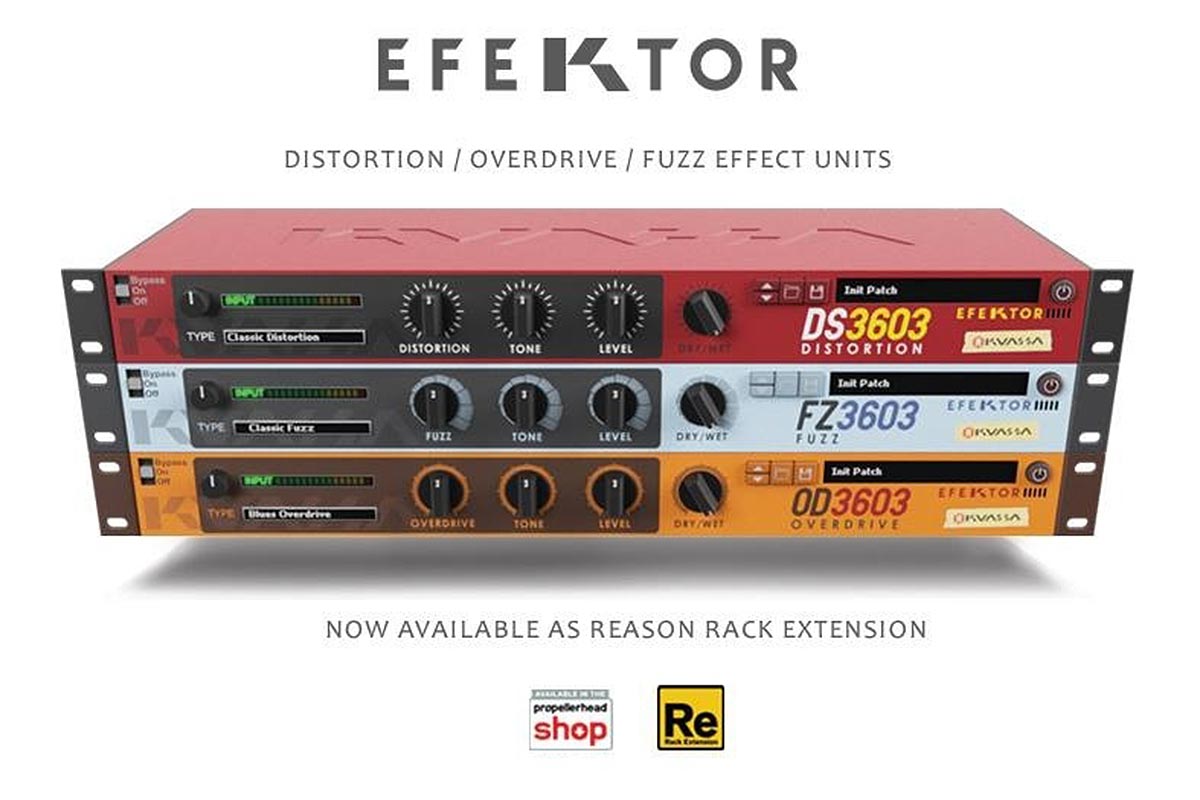 Efektor Distortion Bundle VST-AAX-AU WIN-MAC
Pack Modulación: Chorus, Flanger, Phaser y Tremolo…Siguiendo los pasos de nuestro Efektor Distortion Bundle, la última incorporación a la serie Efektor, estudiamos y examinamos más de 20 modelos de efectos de modulación legendarios desde la década de 1950 hasta la última década. Los efectos de tipo de modulación son ampliamente utilizados por los intérpretes de órgano / sintetizador, guitarristas e ingenieros de estudio para agregar ancho, profundidad y movimiento al sonido original. En este último paquete, recogemos los prominentes y los empaquetamos en cuatro dispositivos. Pack Distorsión: Distorsión, Fuzz y Overdrive.
Efektor Distortion Bundle VST-AAX-AU WIN-MAC
DS3603 + FZ3603 + OD3603
Cinco tipos de efectos en cada unidad.
Controles independientes de volumen de ganancia, tono y salida.
Botones de comparación A / B.
Control seco-húmedo.
Hasta 8x sobremuestreo.
English
Kuassa is a software development company specializing in digital guitar amplification and audio processing. Kuassa are deeply passionate about music, and their goal is to provide great tools to aid the musician's creative process. As musicians themselves, they believe that raw tonal quality trumps all, including an overabundance of features that may or may not be useful and distract you from your primary objective: creating great music.
Modulation Bundle: Chorus, Flanger, Phaser, and Tremolo…Following the footsteps of our Efektor Distortion Bundle, the newest addition to the Efektor series we studied and examined more than 20 models of fabled modulation effects from the 1950s to the last decade. Modulation type effects are widely used by organ/synth players, guitarists, and studio engineers to add width, depth, and movement to the original sound. In this latest bundle, we collect the prominent ones and packed them into four devices.
Distortion Bundle:Distortion, Fuzz and Overdrive Bundle…Researched from more than thirty kind of most sought-after dirt effect pedals. We picked the exceptional ones and narrow them down into three devices which covered in this bundle: DS3603 Distortion, FZ3603 Fuzz, and OD3603 Overdrive.
Efektor Distortion Bundle VST-AAX-AU WIN-MAC
DS3603 + FZ3603 + OD3603
Five types of effects in every unit.
Independent Gain, Tone, and Output volume controls.
A/B compare buttons.
Dry-Wet control.
Up to 8x oversampling.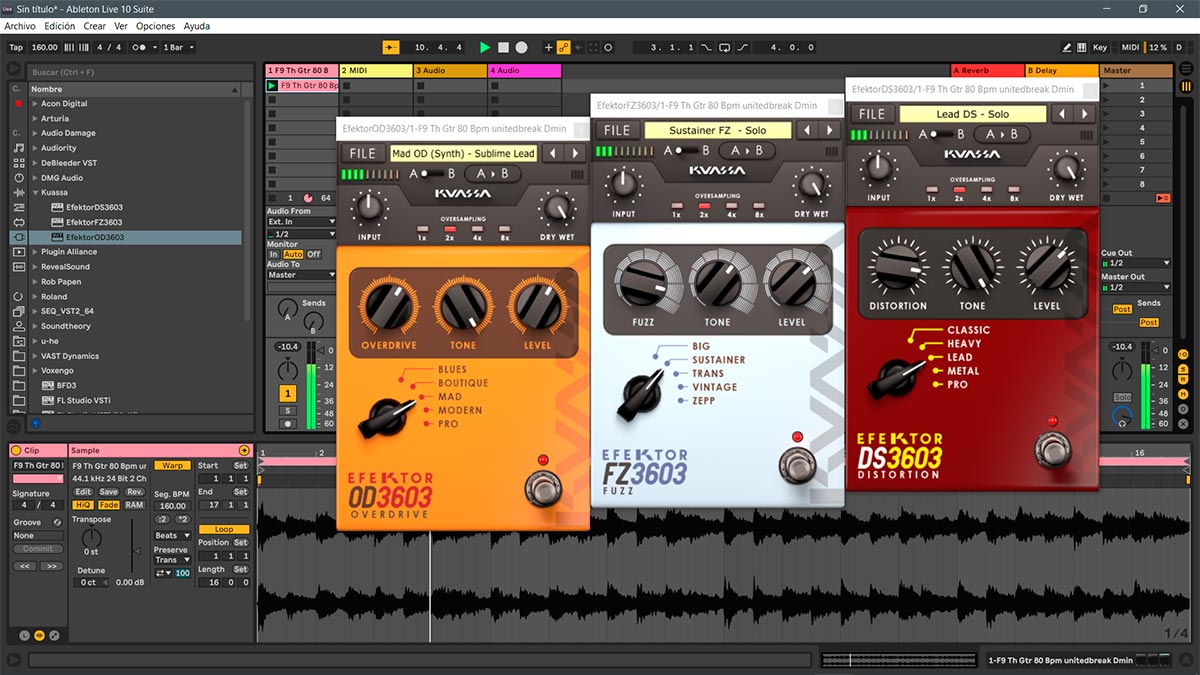 Efektor Distortion Bundle VST-AAX-AU WIN-MAC
Descarga Directa – Direct Download
Efektor Bundle v1.0.6 VST-VST3-AAX-AU
WiNDOWS – MACOSX x86 x64
Para descarga de esta página se necesita un cliente Torrent, hay muchos disponibles, tanto para Windows como para MacOSX, aquí les dejo algunos de los mejores clientes…una vez instalado alguno de los programas, los enlaces Torrent se abren de forma automática.